The LCS pros were determined to shake things up this past Super Week in the race to the top of the 2014 spring split. Viewers witnessed the return of a North American legend, Teemo gracing the battlefield, one of the biggest upsets in LCS history, and much more over the course of sixteen action-packed games.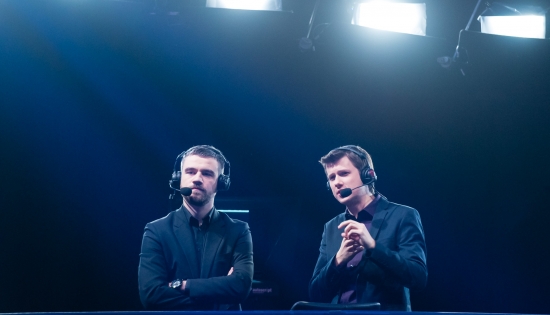 GAMES OF THE WEEK
Day 1: Team SoloMid vs. Cloud 9
Hai "Hai" Lam's surprise Teemo pick in the mid lane delighted some fans but horrified many more. Though he was bullied relentlessly by Søren "Bjergsen" Bjerg in the lane phase, Hai kept TSM at bay with well-placed Noxious Traps, which allowed C9 to take control of the map and objectives.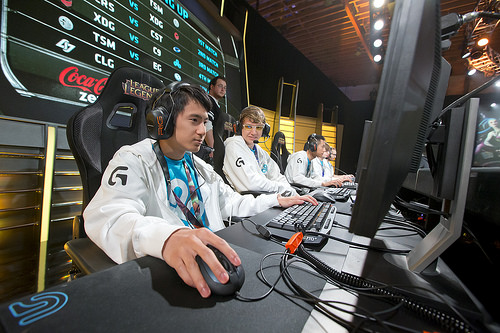 While TSM's team composition was much stronger in group fights, their early losses set them far behind and they could not overcome C9 despite strong engages. C9 surgically took apart TSM's base inhibitor by inhibitor. TSM was forced to concede, continuing their losing streak against C9 in the LCS.
Day 3: Team Dignitas vs. Cloud 9
Considered one of the weakest teams in the NA LCS, Dignitas garnered a meager 10% of the fan vote for Sunday's match against Cloud 9. Despite a roster of talented players and a history of accomplishments, it appears Dignitas has fallen into the shadows of its North American peers. They received negative criticism following their weak showings on Friday and Saturday. Despite this, Dignitas remained and continues to be ever confident.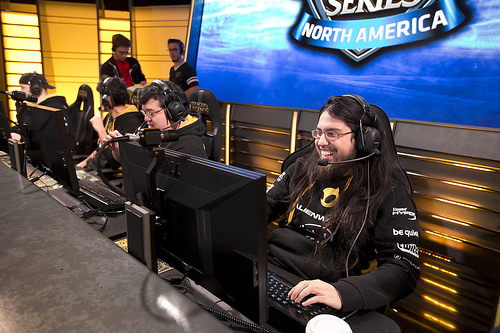 Sunday evening, Dignitas became the first team to break Cloud 9's undefeated record in the NA LCS and they did it in a convincing fashion. William "Scarra" Li looked rejuvenated as he played Gragas with sheer confidence, hitting near-immaculate Explosive Casks, shutting down Hai in the mid lane. The entire Dignitas team demonstrated strong gameplay. In particular, Michael "Imaqtpie" Santana positioned well in teamfights, managing to stay alive and pick up kills.
SURPRISES OF THE WEEK
Zuna of the Jungle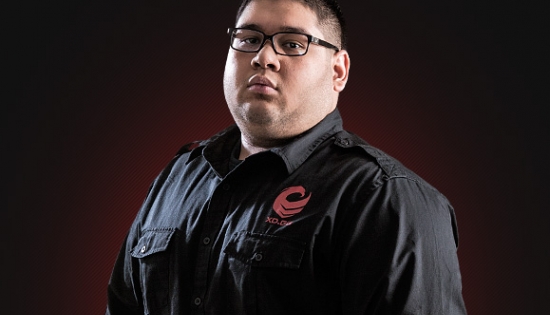 In the match against EG, Zuna completely dominated as XDG's new jungler, controlling the flow of the game with strong ganks and immense map pressure. He finished with a KDA of 6/0/15. Zuna's Olaf was so impressive that it earned bans in all of three of XDG's remaining games. He noted that the success came from clearer communication and shot calling.
The Return of a Legend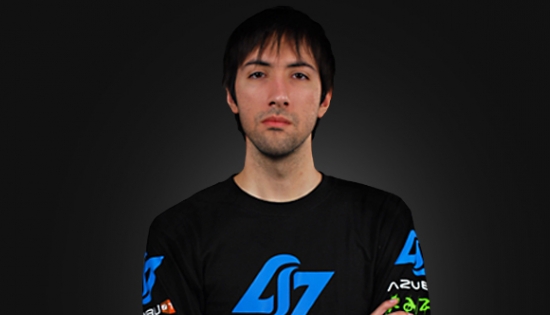 Marcel 'dexter1' Feldkamp's visa was cancelled several days before Super Week leaving CLG without a jungler. There were rumors of his replacement but nothing concrete until CLG stepped onto the stage with George "HotshotGG" Georgallidis. It was revealed, however, that Hotshot would be in the mid lane and LiNk would be jungling. Hotshot further excited the masses as he locked in Nidalee for his first game back in the LCS. He helped CLG go 2-2 in their games.
Cursing the Meta
Team Curse defied the meta with an ambitious team composition versus XDG. The risk paid off as Curse took XDG completely by surprise with overwhelming global pressure thanks to Pantheon's Grand Skyfall and Karthus's Requiem and teleport. Curse looked incredibly comfortable in their picks despite playing unorthodox champions.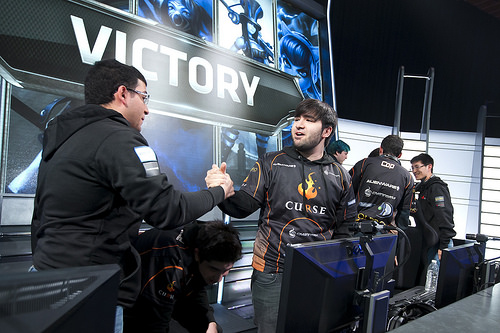 Honorable Mention
Zaqueri "Aphromoo" Black's auto attack to steal Curse's level 1 blue bluff on Day 3.
BIGGEST DISAPPOINTMENT
EG's Weak Performance
After so much hype following their performance in the Promotion Tournament, all eyes were on the newly formed Evil Geniuses, who sought to conquer the NA scene. Viewers and players alike were taken aback by EG's underwhelming performance this past weekend as they placed in the bottom of the rankings with a 1-3 win record.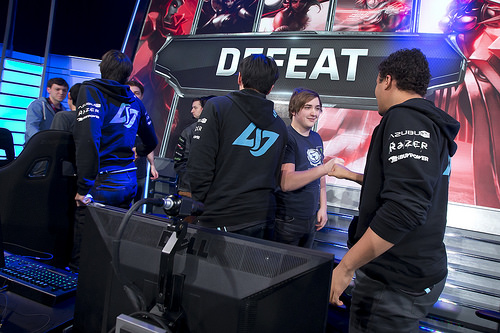 In their game versus XDG Gaming, EG put themselves at an early disadvantage in Champion Selection when they picked a full line of assassins into XDG's two tanks and Kayle. Joshua "Jatt" Leesman said, "In no way, shape or form, was that working unless they got way ahead really early, but that wasn't going to happen with weak lanes. The synergy isn't there for EG."
Honorable Mention: Of all the top NA teams who can't beat Cloud 9, TSM has always been the favorite to give them a run for their money. Oddly enough, despite a favorable team change, TSM still couldn't beat C9 on Day 1, adding another loss to their disappointing streak.
Emily Tran is a freelance writer for Riot Games. Follow her @NyxRose on Twitter.
SOURCE: http://na.lolesports.com/articles/recap-north-america-week-1