Welcome to Power Rankings, where the Lolesports.com editorial crew takes a look at the top ten teams around the world. Be sure to leave us feedback on the segment and let us know if you'd like to see similar content in the future.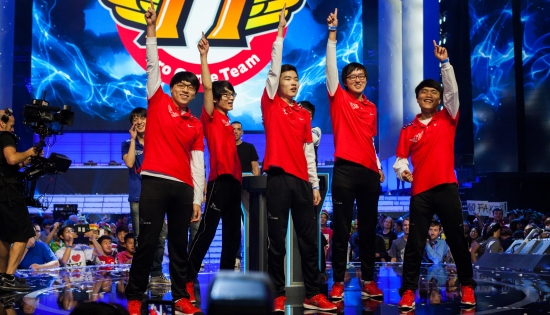 Current league record in parenthesis. Number of first place votes (out of 10) in brackets
1) SK Telecom T1 K - OGN - (12-0) - [10]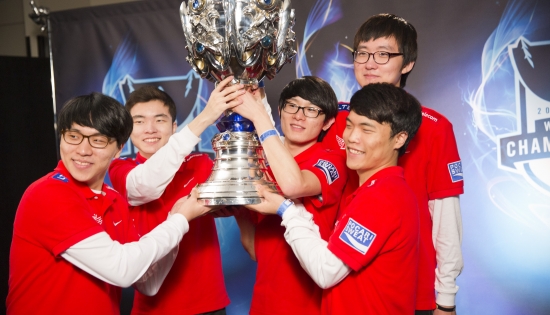 SK Telecom T1 K ran away with a unanimous #1 in our inaugural lolesports.com Power Rankings. They earned it by not just going undefeated thus far in OGN Champions Winter 2013-2014, but by destroying everyone in their path. Through twelve games in Champions, T1 K has been challenged just twice. The other ten matches have been one-sided stomps.
SK Telecom T1 K is led by mid lane player Faker. He leads the entire league in MVP points. If he has an off game, AD carry Piglet and support PoohManDu have shown exceptional synergy and carry potential.
Written by Thomas Watts
2) Samsung Galaxy Ozone - OGN - (11-2)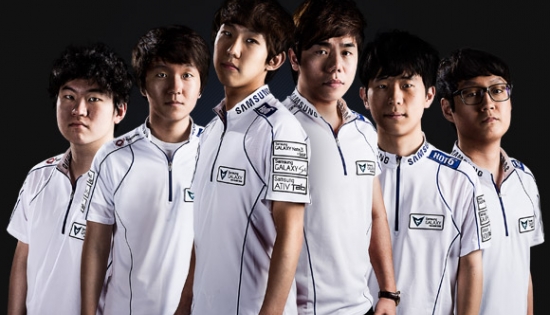 Samsung Galaxy Ozone has proven they belong among the world's elite by storming through OGN Champions Winter 2013-2014 to make the Grand Finals. After a shaky group stage, they've had emphatic victories throughout the brackets. AD carry imp and mid lane player dade sit 2nd and 4th in MVP points for the season, and four of five members represent Ozone in the top 5 of the KDA rankings for their position.
While Ozone has earned plenty of praise for their performance, they will have to shore up their occasional poor rotations, or inexplicable picks/bans phase if they want to knock off the current No. 1, SK Telecom T1 K.
Written by Thomas Watts
3) KT Rolster Bullets - OGN - (8-5)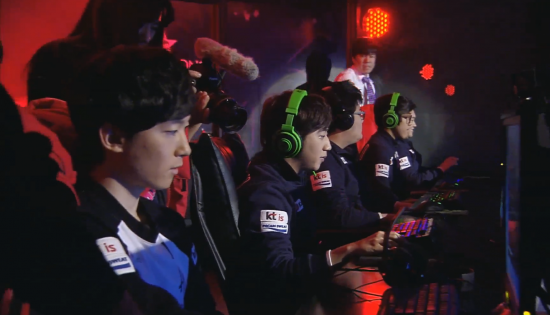 Still searching for their first Champions victory, the Bullets continued their stretch of playing to an elite level but having to play the top ranked SK Telecom T1 K in the semifinals. Undoubtedly the best team to never win a Champions title, they were able to beat the WCG champions CJ Blaze 3-1 in the quarterfinals before their eventual elimination and are set to face NaJin White Shield in the 3rd Place match of Champions Winter. inSec is getting better in the top lane, and KaKAO, the unsung hero of the Bullets roster, is making a strong case to be Korea's all-star in the upcoming All Star Game.
Written by Tyler 'Fionn' Erzberger
4) Gambit Gaming - EU LCS - (0-0) - No. 5-8 in Season 3 World Championship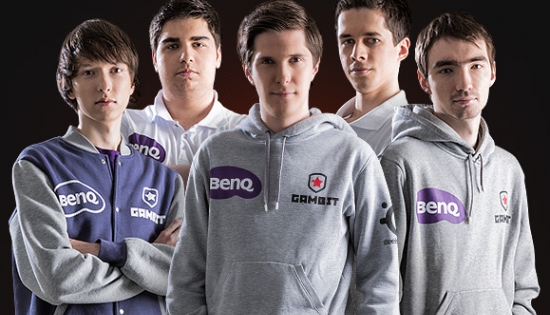 Gambit's placement here is an act of faith, and perhaps time will show that we were just rushing to board the hype train before it left the station.
Here are some reasons to believe: Edward has rejoined the team and they seem to have moved past whatever problems broke them up in the first place. Since Edward returned, Gambit went 6-0 at IEM Cologne and looked terrific at the Battle of the Atlantic. This is the old Moscow 5 magic, updated for 2014, and when this team is clicking, there are very few in the world that can stop them. Europe should run for cover.
Written by Rob Zacny
5) OMG - LPL - (0-0) - No. 2 in LPL Summer 2013, No. 5-8 in Season 3 World Championship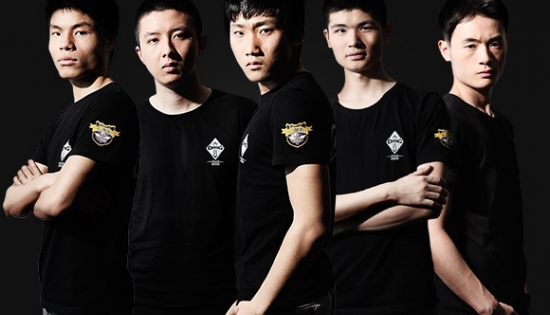 Chinese squad OMG enters as the top-rated Chinese squad, ahead of both Positive Energy and Invictus Gaming. They recently notched a No. 2 finish at WCG, and a No. 3 in the Demacia Cup. OMG is known for extreme aggression throughout their games. LoveLin spearheads that aggression out of the jungle with ganks from all sides and at all times. OMG mid laner Cool is one of the few players on the planet who can say that he's fought SK Telecom T1 K's Faker to a standstill.
OMG's aggression has shown itself to be a double edged sword in some matches. A tower dive gone wrong, or an aggressive over-extension, has regularly set OMG far back throughout any competition they've embarked upon.
Written by Thomas Watt
6) Cloud 9 - NA LCS - (0-0) - No. 5-8 in Season 3 World Championship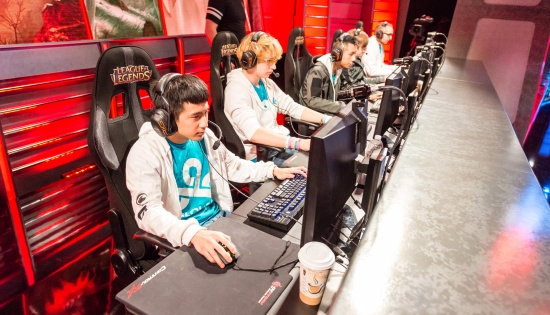 Cloud 9 finished 25-3 in NA LCS last season, before going undefeated through the NA playoffs. Star jungler Meteos set a new record for KDA in 2013 and is perhaps mostly responsible for the Zac nerfs last year. They lost 2-1 against Fnatic at Worlds - three months later, against the same team at the Battle of the Atlantic, they pulled out a 2-0.
This is a team that learns. This is a team that leads. This is a team that wins.
Written by Ferguson 'AlphaFerg' Mitchell
7) Positive Energy - LPL - (0-0) - No. 1 in LPL Summer 2013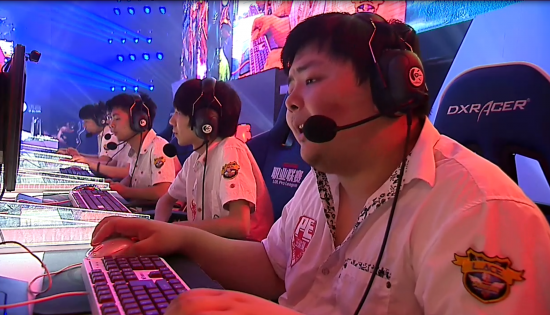 While Positive Energy had a solid performance during the season in LPL (13-8), they actually improved throughout the playoffs, winning LPL over highly favored OMG only a month ago - but no one noticed. While NaMei made huge plays and successfully outdueled san, and JoJo proved he was one of the top mid laners in the World when he came out ahead of OMG's Cool, OMG's exposure to the Western audience because of their dominant Worlds performance overshadowed what many believe to be a fluke victory by the up and coming PE.
In a region with high turnover rate, Positive Energy looks to come into next month's LPL season with the same roster as last season. Time will tell if their playoff run was a fluke, or if they are the next great team in international League of Legends.
Written by Frank 'Mirhi' Fields
8) CJ Entus Blaze - OGN / NLB - (9-6)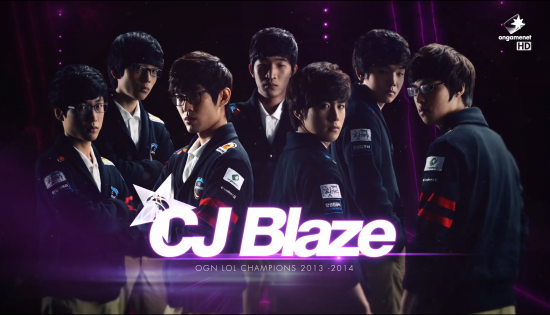 Replacing Helios with Daydream and CptJack with Emperor has been successful so far for Blaze, winning the WCG Korea qualifiers over Samsung Blue. They would then go on to win the grand finals in China, beating the home crowd favorite OMG in a 2-0 sweep. They weren't able to get past the Bullets for the second straight Champions season, but they've made a strong run in NLB, beating the Jin Air Falcons 2-0 and Samsung Blue once again 3-0 to set up a final with NaJin Black Sword next week.
Written by Tyler 'Fionn' Erzberger
9) Fnatic - EU LCS - (0-0) - No. 3-4 in Season 3 World Championship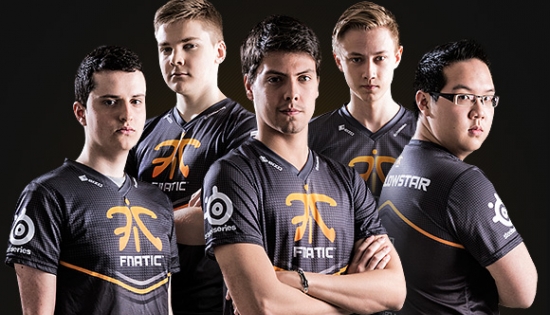 Not a whole lot's changed for EU's top team since their run to the semifinals in Worlds last year. xPeke is still looking to bring his exhilarating style of play to the mid lane, sOAZ is still frightening in the top lane and no jungle camp is safe from Cyanide's flashy steals. However, with Rekkles replacing Puszu, the squad has found a bit of new blood to revamp their lineup.
Despite a devastating loss to Cloud 9 at the Battle of the Atlantic, Rekkles had a strong showing, leading us to believe he'll be one of the new players to watch once the new season gets going.
Written by Taylor Cocke
10) Invictus Gaming - LPL - (0-0) - No. 5 in LPL Summer 2013
After a dominating first place performance in the Demacia Cup, in which they netted a 2-0 sweep against Positive Energy and a 3-2 bout with Team WE, Invictus Gaming has never looked quite as strong as they do now. However, for all their strength as a team, they're about as consistent as an American politician.
On a good day Invictus is one of the best teams in the world and could bring a solid fight to even the top of the list. On a bad day they play somewhere along the line of a solo queue match gone horribly wrong. With all their shortcomings, Invictus is still a strong team with a lot of potential which is why they're one of our top ten teams.
Written by Andrew 'Glyceroll' Whitmore
Others receiving votes: Taipei Assassins (25), Najin White Shield (19), Team WE (7), Alliance (7), AHQ (7), Royal Club (6), TSM (5), Najin Black Sword (1), CJ Entus Frost (1)
Think you can do better? Tweet @Lolesports with your #LCSRANKINGS and let us know where your team should be!
SOURCE: http://na.lolesports.com/articles/introducing-lolesports-power-rankings-week-1