Welcome to Week 2 of Lolesports Power Rankings.
We received feedback on Week 1 Power Rankings, and we thought we would give some context and insight into how our rankings are determined and the philosophy behind them.
We use a system similar to the Associated Press power rankings for College Football or Basketball - a panel of writers vote on who they think should be listed, and an aggregate is produced from combining their rankings.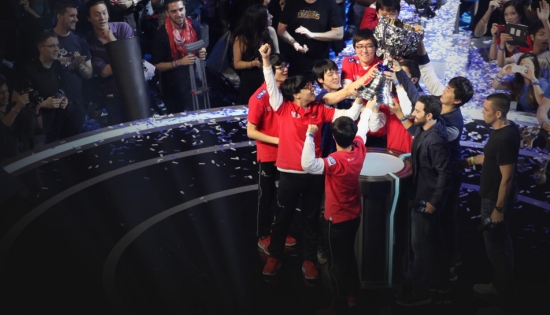 Our panel votes on these criteria, in this order:
Recent results
Predicted future performance
Historical trends (as they pertain to future results and present form)
The "eye" test (How good does a team look, relative to the rest of the world)
Our panel is available at the footer of this article, with each of their credentials and specialties. It is important to note that all our voters follow all five major professional leagues (LPL, OGN, GPL, NA/EU LCS) on a weekly basis.
We created these Power Rankings to give fans of professional League of Legends some insight into international leagues that they may not have any knowledge of otherwise. And after all, it's always fun to discuss and debate over who's the best in the world.
Make sure to tweet @Lolesports with your #LCSRANKINGS if you have suggestions for people to add to the panel!
With all that said, here are our Week 2 Power Rankings.
Current league record in parenthesis. Number of first place votes in brackets
1) ( - ) SK Telecom T1 K - OGN - (12-0) - [9]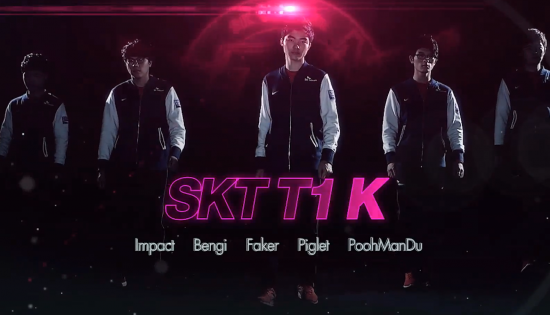 Coming in No. 1 at the World Championships and the reigning kings of OGN The Champions, SKT T1 K is on the cusp of becoming the first ever repeat winners of OGN. After dismantling KT Bullets in the semifinals with a decisive 3-0, the only team left standing in the way of their second crown is Samsung Galaxy Ozone.
But winning gold twice is not the only accolade SKT T1 K is gunning for. Since the start of Champions Winter, from group stage to finals, SKT has yet to lose a single match. That means across two months, on two different patches, and in twelve matches in the most difficult LoL region in the world, SKT T1 K has yet to falter. On Jan. 25th, Ozone comes face to face with the behemoth that is SKT T1 K. Can Ozone make gods bleed?
Written by Jack "NeoIllusions" Ho
2) (+1) KT Rolster Bullets - OGN - (11-6)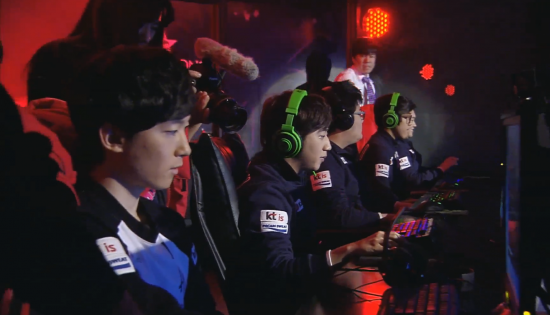 KT Rolster Bullets rose a single spot from last week after securing a No. 3 finish in OGN Champions Winter. The Bullets beat No. 8 ranked NaJin White Shield 3-1 in a best-of-five. They also bested No. 3 CJ Entus Blaze and No. 10 Samsung Galaxy Blue throughout the tournament. The only series loss they suffered? A sweep against No. 1 SK Telecom T1 K.
The Bullets move into a brief offseason before Champions Spring and the newly announced LoL Masters Tournament.
Written by Thomas Watts
3) (+5) CJ Entus Blaze - OGN / NLB - (12-7)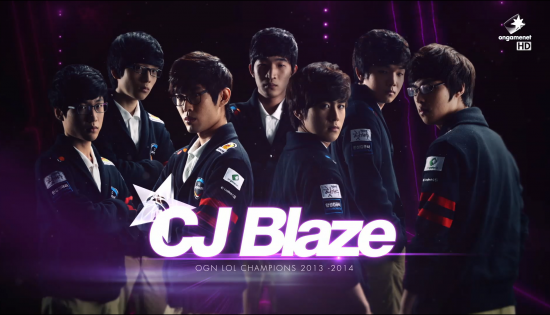 Although eliminated in back-to-back Champions seasons by the KT Bullets, CJ Blaze has been on fire outside of the premiere Korean tournament. They started out by winning WCG Korea, beating Samsung Blue 2-1 in the finals, and followed that up with a trip to China where they didn't drop a single game in the entire tournament -- beating home favorites OMG in the final.
After being dropped to NLB by the Bullets, Blaze went on another run, beating the Jin Air Falcons, Samsung Blue, and finally NaJin Black Sword in the finals, going 8-1 overall in NLB and picking up their third tournament victory in the past four months.
Written by Tyler "Fionn" Erzberger
4) (-2) Samsung Galaxy Ozone - OGN - (11-2)

Samsung Ozone fell a couple spots due to having been idle while KT Rolster Bullets looked impressive in the No. 3/No. 4 match for Champions Winter. Ozone still managed to make the OGN Champions Winter Finals. The last time Samsung Galaxy Ozone (then MVP Ozone) took on a team on a major roll in an OGN final, they managed to pull the upset, in fact a 3-0 sweep. The eyes of the League of Legends world will be upon them on January 25th against SK Telecom T1 K. Even if they fall to Faker and crew, a solid showing will almost certainly give them a push back up to No. 2 in the rankings.
Written by Thomas Watts
5) (+4) Fnatic - EU LCS - (4-0)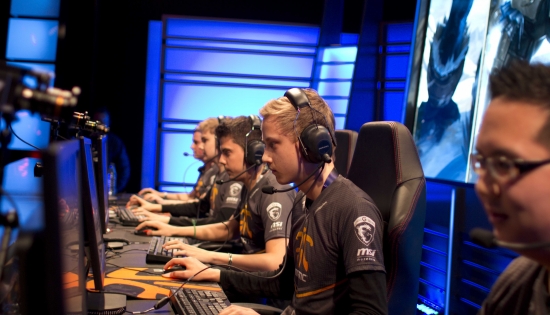 After a shaky exhibition at Battle of the Atlantic, Fnatic's Super Week performance was a surprise to everyone but themselves. As the last team in either LCS region to remain undefeated, Fnatic erased all doubt in the team's decision to bring back Rekkles after a year-long hiatus. Playing solidly during laning phase and brilliantly during team fights, Fnatic's "new" lineup doesn't seem to have missed a beat since their last match together at IPL5.
Written by Jack "NeoIllusions" Ho
6) (-1) OMG - LPL - (0-0) - No. 2 in LPL Summer 2013, No. 5-8 in Season 3 World Championship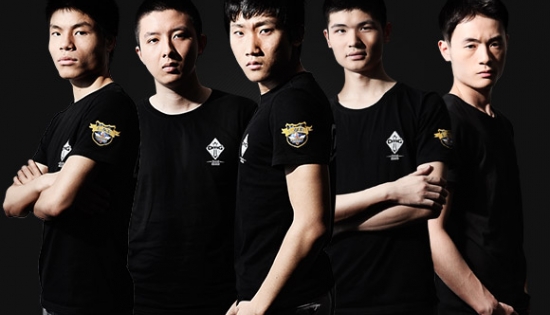 OMG slides down one spot largely based on the performance of both Fnatic and CJ Entus Blaze. While their last victory still is used as a measuring stick for CJ Entus Blaze, we haven't seen what OMG can do in quite some time. They'll have their chance to showcase their form when LPL begins next month.
Written by Frank "Mirhi" Fields
7) (-2) Gambit Gaming - EU LCS - (3-1)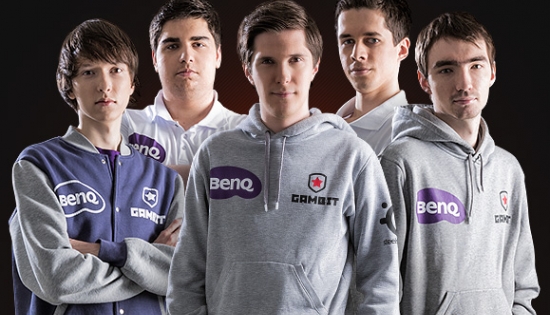 When last we wrote of Gambit's placement in the top ten rankings, it was an act of faith based on their historical performance and especially the renewed synergy between Edward and Genja. That faith has since been rewarded handsomely: running a successful Warwick top alone was enough to stir chatter, but to do so well that teams were forced to ban it speaks volumes of Darien's capabilities in the current environment.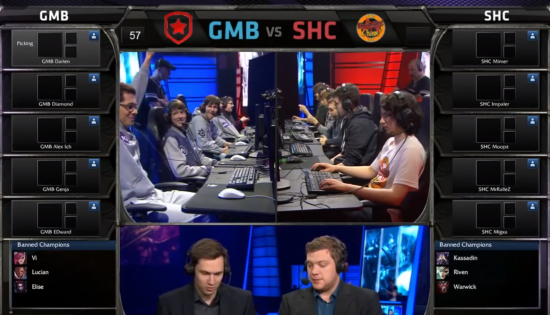 Yet there's a reason for their drop in rank, even after considering the rising prominence of other teams. Though the overall team synergy is looking as good as ever, their opening-day game showcased key weaknesses: sluggish responsiveness from Genja and a teamwide mental block when playing against Fnatic hints of the old ghosts that haunted their previous seasons.
Written by James "Obscurica" Chen
8) (new) Najin White Shield - OGN - (9-5)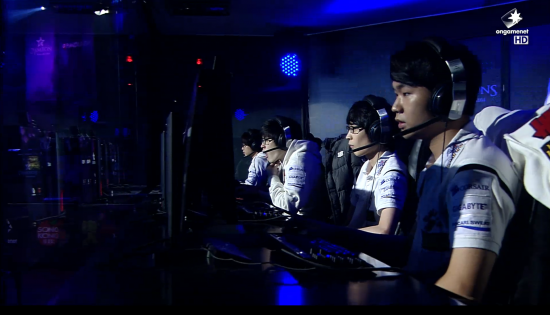 NaJin White Shield joined the top ten this week and checks in at No. 8 largely due Cloud 9's poor showing in North America. Shield was the most pleasant surprise of OGN Champions Winter. While their road to the No. 3/No. 4 game certainly was not as rocky as the KT Rolster Bullets' was, they still made it there, showing superior objective control when they were able to settle in and play the game at their speed. They did lose 3-1 to the Bullets, but that doesn't tarnish the excellent season White Shield turned in.
Written by Thomas Watts
9) (-2) Positive Energy - LPL - (0-0) - No. 1 in LPL Summer 2013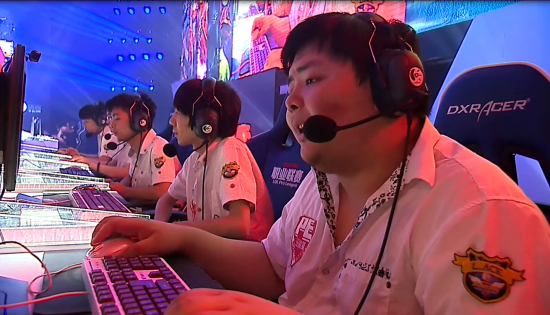 Despite not playing since last week, other teams have looked more impressive since we last saw them. There has been slight unrest in the Chinese scene of late, but PE will get their chance to prove themselves in a few weeks when LPL begins.
Written by Frank "Mirhi" Fields
10) (new) Najin Black Sword - OGN / NLB (12-5)
Tied for No. 10 with Invictus Gaming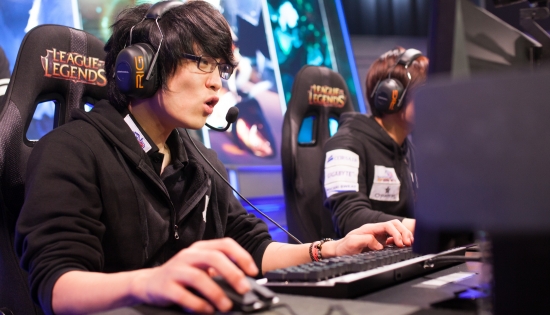 The Bad Sword showed up in Champions Winter, being put in the Group of Death, changing their roster almost every single game, and ending up in last place and back down to NLB. The Good Sword, which won back-to-back NLB titles before losing to Blaze, showed up in NLB, beating IM #1, Alienware Arena, CJ Frost and Xenics Storm by a combined map score of 9-0 to make their third straight finals. They weren't able to bring home another NLB championship, losing to Blaze in a lopsided series, but the signs were there that Black Sword can be one of the best teams in the world like they showed at the Season 3 World Championships, pushing SK Telecom T1 K to the brink before losing 2-3.
Written by Tyler "Fionn" Erzberger
10) ( - ) Invictus Gaming - LPL - (0-0) - No. 5 in LPL Summer 2013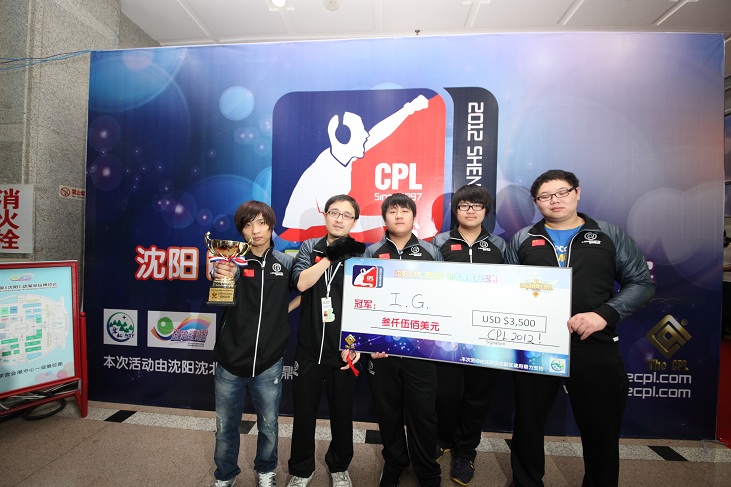 Tied for No. 10 with Najin Black Sword
Though notorious for the mercurial quality of their games, Team iG's record speaks for itself: though better known for their extensive silver medals collection than actually winning tournaments, it still takes a massive amount of skill to be so highly ranked year after year. Great news for the team and its fans: persistence is paying off in a big way, with Invictus snagging gold off CJ Entus Frost during IEM Singapore and beating back perpetual rivals Team WE to earn gold at the Demacia Cup invitational.
The bad news is: this isn't the first time that Invictus Gaming's tantalized fans with promises of a breakthrough, and their recent success paints a broad target on their back -- a position they've not coped well with in the past. A matured Invictus Gaming is a force to be reckoned with, but a temperamental one is first and foremost a threat to themselves.
Written by James "Obscurica" Chen
Notable Fall: Cloud 9
Cloud 9 falls completely out of the top ten in this week's ranking due to a shocking loss to Team Dignitas during the first week of the North American LCS. It's debatable that Cloud 9 may have gone up slightly had they beaten Dignitas since they showed innovation with their Teemo pick against Team SoloMid and solid teamfighting that has been their hallmark throughout their career in the LCS. Alas, falling to a middle-of-the-road team in a weaker region precludes any of that debate.
Written by Thomas Watts
Others receiving votes: Samsung Galaxy Blue, Cloud 9, Taipei Assassins, Team WE, Taipei Snipers, Xenics Storm, CJ Entus Frost, Team SoloMid, AHQ, ROCCAT, SK Telecom T1 S, KT Rolster Arrows, Royal Club, Team WE Academy
The Panel:
Frank "Mirhi" Fields - Web Content Editor for lolesports.com. Esports veteran, watches every game of all five major leagues.
Jason "Jayway" Wai - Web Content Coordinator and stats aficionado for lolesports.com. Watches OGN religiously and regularly watches all five major leagues.
Joshua "Jatt" Leesman - Riot Games LCS Analyst and Commentator. Veteran commentator of both Season 2 and Season 3 World Championships.
James "Obscurica" Chen - GPL and SEA expert. Covers GPL for lolesports.com and watches all five major leagues regularly.
Michael "Chexx" Kiefer - German born, Korean resident. TeamLiquid staff writer and Esports veteran. Expert on all things Korea. Regularly watches all five major leagues.
Tyler "Fionn" Erzberger - TeamLiquid staff writer and OGN expert. Esports veteran and Freelancer for lolesports.com. Regularly watches all five major leagues.
Thomas Watts - OGN expert and freelancer for lolesports.com. Veteran college football reporter. Regularly watches most of the five major leagues.
Andrew "Glyceroll" Whitmore - Covers NA and EU LCS as well as Challenger for lolesports.com and surrenderat20.net. Regularly watches the five major leagues.
Jack "NeoIllusions" Ho - TeamLiquid staff writer. Has covered OGN, NA and EU LCS for TL and lolesports.com. Regularly watches most of the five major leagues.
We continue to add qualified community panelists on a weekly basis.
SOURCE: http://na.lolesports.com/articles/power-rankings-week-2