The recently concluded CM Storm: Challenger Tournament - Infinity Konexion in Pangasinan last January 26 2014, had 16 groups of Summoners who challenged one another to see who deserves to be called the Champion of the North.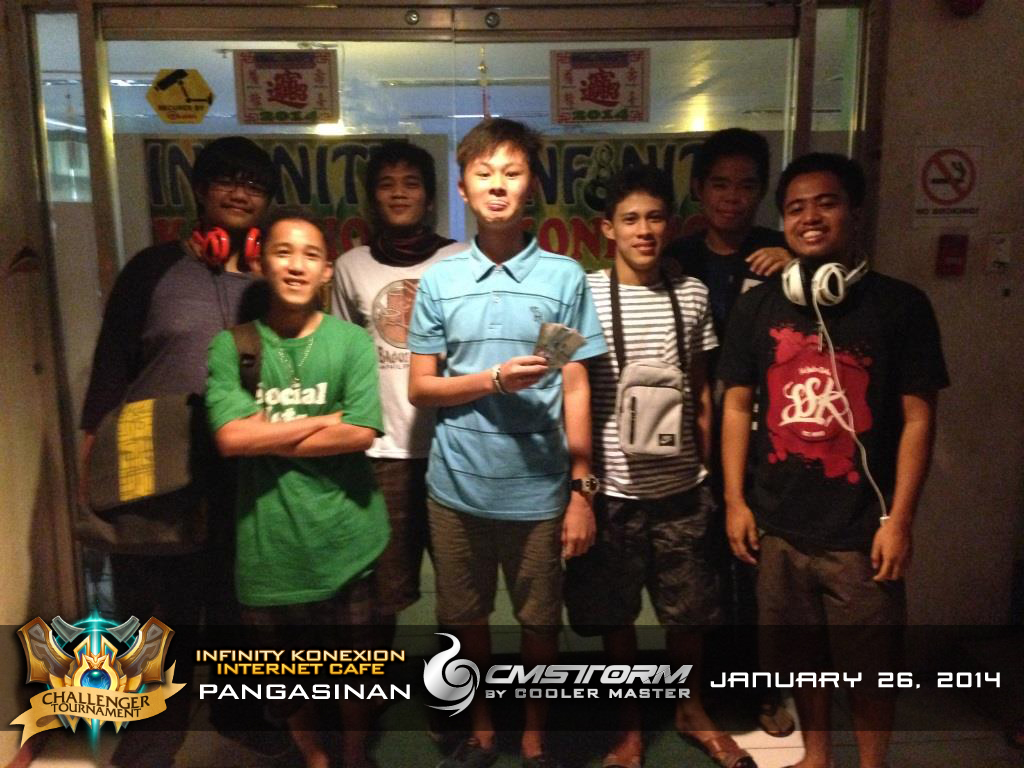 Veteran teams who joined the league made the quest hard for the other Summoners to aim the championship title.

In the end, 2 known teams from Pangasinan faced off in the final match, Team Geared Force and Team Happy. It was a back and forth matches, but Team Happy proved themselves to be the best as they dominated bot lane with their AD Carry and Support.
Overall Rankings in the Challenger Tournament – Pangasinan as of January 28, 2014:
Team Name
Challenger Tournament Points
1
Choi Gaming
20
2
Insignia Cebu
15
3
Otog
10
4
Want To Be
10
5
Impact Gaming
5
6
Jomix Gaming
5
8
Ezone
5
9
Sinners
2
10
Sagol2x
2
11
Resurrection
2
12
Meant To Be
2
13
Arm N Loaded
2
14
Dinajud ko Muusab
2
15
Odrap
2
Congratulations Team Happy for being the Champion of CM Storm Challenger Tournament- Infinity Pangasinan! Stay tuned and be updated. Visit Garena PH Esports site and EMERGE VICTORIOUS!
Official Sponsors: