Last January 26, 2014, Heroes showed their might as they gathered once again to battle for a share of PHP 20,000 cash prize pool at the CM Storm Heroes Circuit held at the Blueskies Internet Cafe.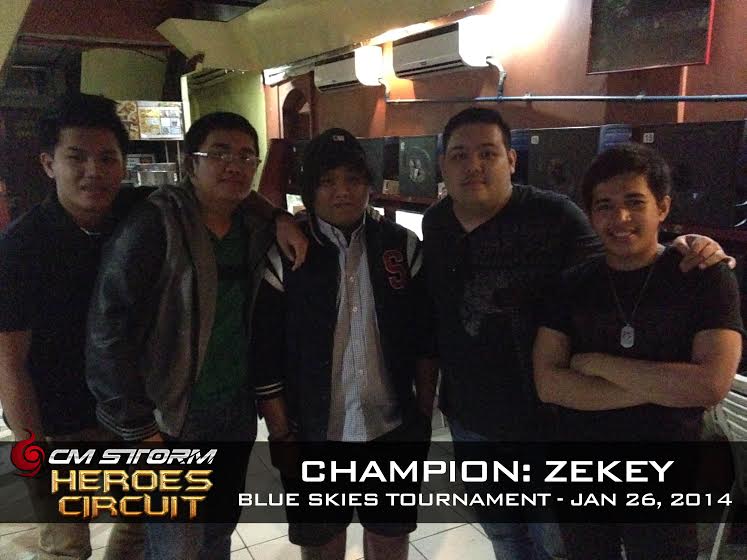 In a Double Elimination format, 10 groups of heroes settled a score as they go against each other for the battle of supremacy in the recently concluded CM Storm Heroes Circuit – Blue Skies Internet café.
The event began as Team fb.com/MYK32 go against Echoserang Kagandahan in the first round. The first round was dictated as Team Echoserang Kagandahan and JPEG proceeded to the next round. The real battle commenced in the third round as 4 teams fought in a best of 3 format to determine who will proceed in the final round.
In the end, it was Turtle 101 and Zekey who fought against one another for the final match. In a best of 5 format, Turtle101 gained an advantage in the early part of the game. Yet, as the game continued to progress, Zekey never failed to win their team fights, hooking them with a 3-0 win.
Congratulations Zekey for winning the CM Storm: Heroes Circuit – Blue Skies Tournament! Stay tuned and be updated. Keep checking Garena PH Esports and Create your own destiny!
Official Sponsors: