The 2014 Spring Season of the Garena Premier League will be starting tomorrow and we know that many of our Pinoy summoners are avid fans of not just our very-own PH teams but also the various top League of Legends teams in the region. As such, the members of the world-renowned Taipei Snipers have given us the honor of their presence through a series of Ask Me Anything (AMA) sessions.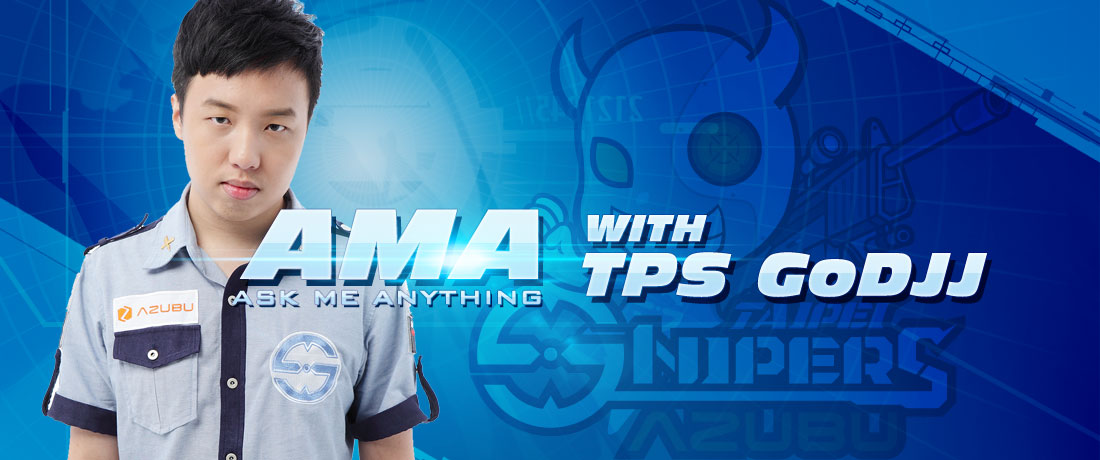 First to have his AMA session is TPS GoDJJ, the current AD carry for the Taipei Snipers, who would be answering questions posted on his AMA thread from February 12 to 16, 2014 (thread will be opened on Feb 11 - 11:59 PM and closed on Feb 16 - 11:59 PM)
You can ask him anything related to his team (TPS) as well as stuffs related to what he does as a professional League of Legends player (i.e. strategy, training regimen, etc.) and he'll be most happy to respond to your questions.
Remember our guidelines though:
- Please stay on topic.
- Please be patient. Due to the players' busy schedule, it may take a few hours before they can answer your questions.
- Please use English when asking questions.
- Please read the thread to make sure your question hasn't been answered yet before you post.
Ask away! :D