The Garena Premier League continues with its second week tonight. But before our pro teams face each other again, our resident shoutcaster/analyst Jay will give us his opinion on what are the key notable games during the first week of the GPL 2014 Spring Season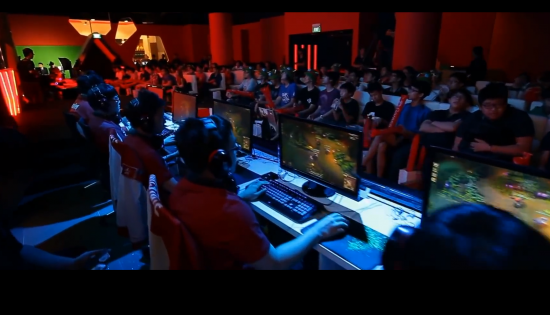 GAME OF THE WEEK
Azubu Taipei Snipers vs AHQ e-Sports Club
This game was a great opener to Spring Season as the two titans from last Winter season face each other once again. Last season these two teams faced off in the 2014 Winter Season Semi-Finals with the Taipei Snipers took no chance and kicked AHQ e-Sports Club out of league with a landslide 3 games to none.
This time around though, AHQ did not let TPS get the better of them as just by the 6-minute mark AHQ drew 1st blood on TPS Zhonda (Renekton) on bottom lane when the Snipers decided to do an early lane swap with top lane. The game was mostly back and forth as they traded kill for kill throughout the game. It wasn't long though before AHQ out pushed TPS, securing the baron for themselves and proceeded to close out the game with pushing out the bottom lane turret. AHQ Garnetdevil on Lucian put absolutely wonderful numbers for his team going 13/2/13, doing what a real marksman should do: carry his team to victory.
Watch the replay HERE (Courtesy of Garena Singapore)
SURPRISE OF THE WEEK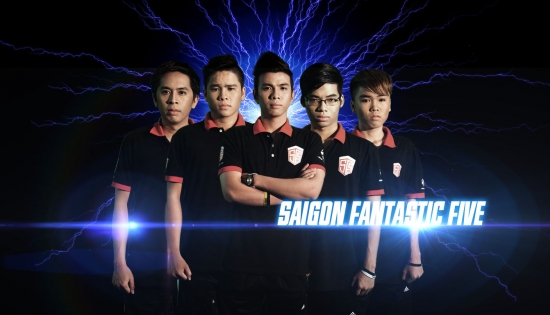 Saigon Fantastic Five
Winning only 1 game last season with 9 losses, they where at the bottom of 2014 Winter Season Group B and placed 2nd to the last overall. On their first week in the GPL Spring, they showed dominance in their first two games toppling the Tt e-Sports Manila Eagles and the heavy favorites, Singapore Sentinels with surprising back-to-back victories. This is absolutely a great start in comparison to their previous season's performance. It remains to be seen whether they can keep consistent with this amazing performance.
STRUGGLE OF THE WEEK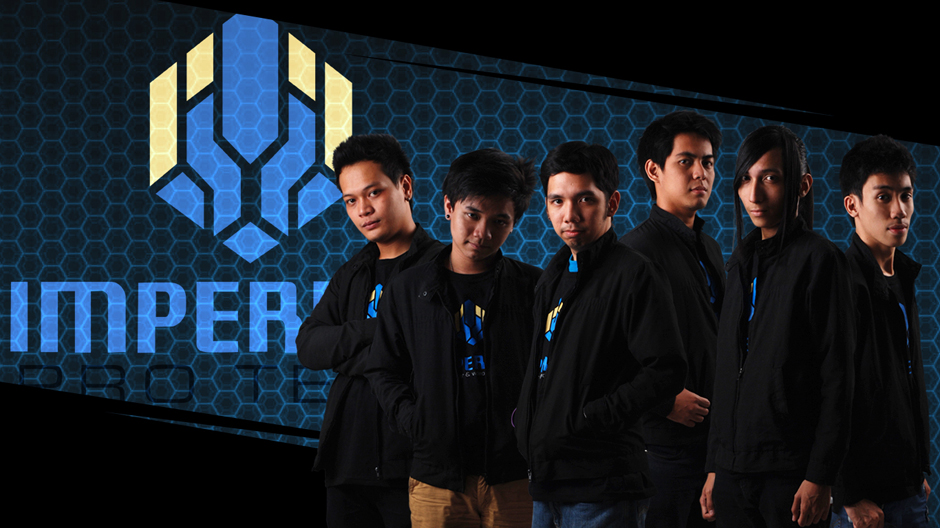 Imperium Pro Team
This is the team which everybody was waiting to explode in the international gaming scene. Formerly known as team Exile before they were sponsored by Imperium, the team was supposed to represent the Philippines in last years Season 3 SEA Regionals but had to give out the slot in favor of team Mineski due to issues with their travel requirements.
Sadly, they did not seem to be in great shape, dropping their first 2 games in the GPL 2014 Spring Season (one to Insidious Gaming then their second game to the Saigon Jokers). Hopefully this team can get their footing, bounce back from this slump and get themselves back into the race for LoL Worlds. This we'll have to see as they face the Bangkok Titans for their game tonight.
Jay is League of Legends PH's resident shoutcaster/analyst for the Garena Premier League and Pro Gaming Series.
The Garena Premier League 2014 Spring Season resumes tonight - Feb 19, 2014 at 6 PM. Watch the games live on http://www.twitch.tv/garenaphesports