The first truly international tournament to be played since the Season 3 World Championship, IEM Katowice promises to fuel old rivalries, and perhaps create new ones as eight teams with rich histories split into two groups. The dual tournament format ensures that viewers are treated to multiple games from all teams in attendance, and also gives every team a real shot at taking home the grand prize.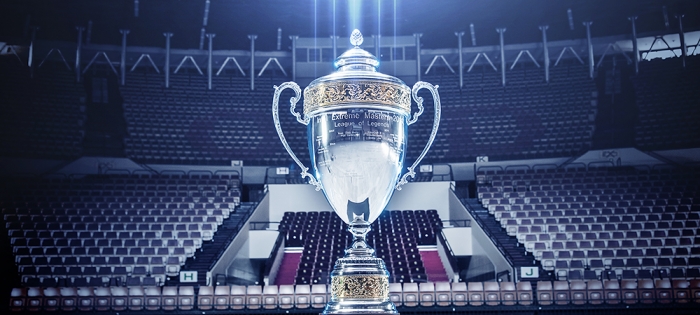 THE GLOBAL STAGE
North America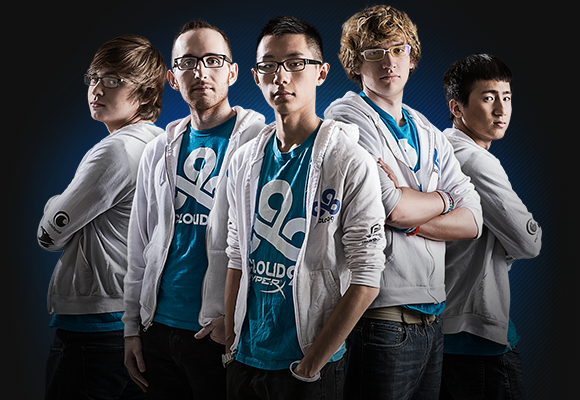 From the NA LCS, Cloud 9 make their fourth international appearance at IEM Katowice as the sole North American team invited to compete. With a strong domestic track record, Cloud 9 must build upon their experience against European teams in order to translate their strong regional results into impressive global results.
Europe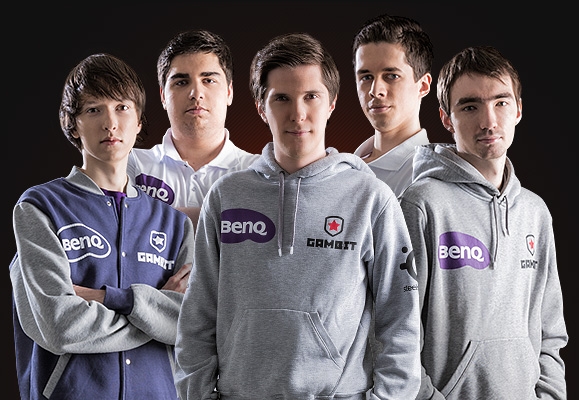 Fans of the European scene are in for a treat, as three EU LCS teams will attend IEM Katowice, fighting on home ground against some of the best teams in the world. IEM Cologne champions Gambit Gaming have fond memories of IEM Katowice, having been victorious over Azubu Blaze for the trophy last time the IEM circuit came to Poland. With another Korean team in attendance, and having fallen to NaJin Black Sword at the Season 3 World Championship, the stage is set for Gambit to strike back and show their strength. Millenium seek to ride their victory at IEM Sao Paulo into the Championship, with more than just prize money on the line, as AD carry Creaton hails from Poland and will certainly be looking to make his country proud. After two months in Cologne for the EU LCS, Katowice will be a fresh change of scenery for the boys at Millenium. Despite a few shaky weeks in the EU LCS after a strong start, Fnatic have begun to get their play back on track, and IEM Katowice will be a prime opportunity for the European team to test their steel. Their loss at IEM Katowice last year came at the hands of Azubu Blaze, and with the Korean representative in their group, Fnatic will be faced with another formidable opponent.
Korea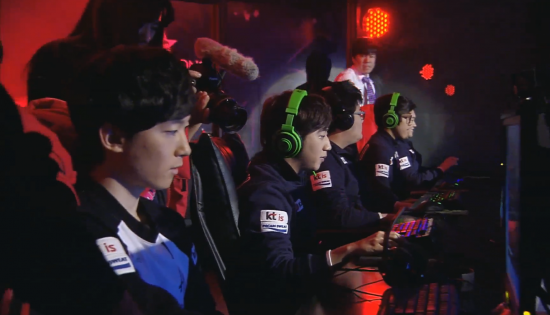 With their invitation to IEM Katowice, the KT Rolster Bullets have a lot to prove as they meet some familiar faces on the world stage once again. Korean fans have long scorned Azubu Blaze's defeat at the hands of Gambit Gaming, and with recent roster changes to the Bullets, redemption may not be a guarantee. Yet, they are still a highly-respected team within the cut-throat competitive scene that is Korea. Should they win here, the Korean hype train will likely show no signs of stopping.
China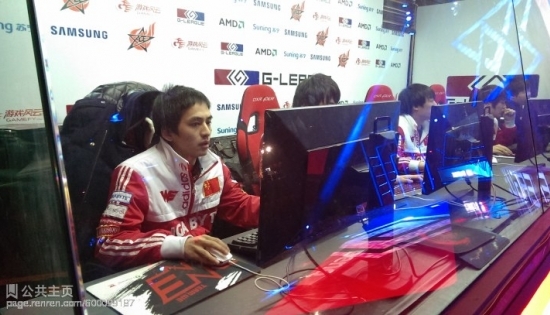 The LPL is well and truly in full swing now, and from China's marquee league comes two veteran teams who are among the most internationally experienced teams in attendance. When Season 8 of the IEM circuit kicked off in Shanghai, Team WE was victorious. After many changes to the roster, IEM Katowice will be a brand new frontier for three of Team WE's players. Currently undefeated in the LPL, Team WE will be looking to maintain their winning form against foreign opponents. Though both Chinese teams are attending as comrades fighting for regional pride, their rivalry cannot be ignored. Like their long-time rivals Team WE, Invictus Gaming will also be contesting the grand prize at IEM Katowice. Their second-place finish at IEM Shanghai should still be fresh in their memory, and revenge against their Chinese brothers will still be on their minds as they attempt to turn a mixed LPL record into a strong international one.
Southeast Asia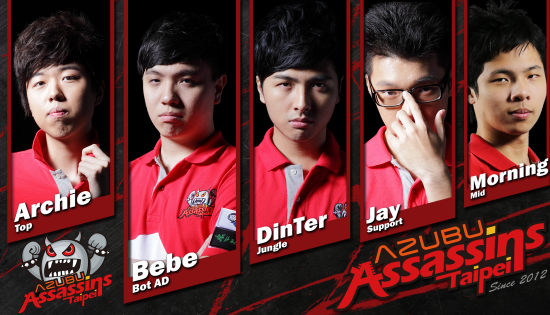 The Taipei Assassins have quite the international pedigree, having been victorious at the Season 2 World Championship. Like Team WE, the Assassins are currently undefeated in their regional league, sitting at a comfortable 7-0 record against upstart teams like Saigon Fantastic Five. SEA teams have gone under the radar as of late, and IEM Katowice will be the region's chance to step into the spotlight.
WITNESS THE ACTION
For those who want to watch an international clash of titans, ESL will be hosting streams in multiple languages. Games begin on tonight (Friday, March 14) at 08:00 PM +8 GMT. Catch the main stream here. And for more information about IEM Katowice including general information, tournament brackets, and more, visit IEM's website.
Alternative streaming channel: Mineski TV Twitch channel - Twitch.tv/mineskitv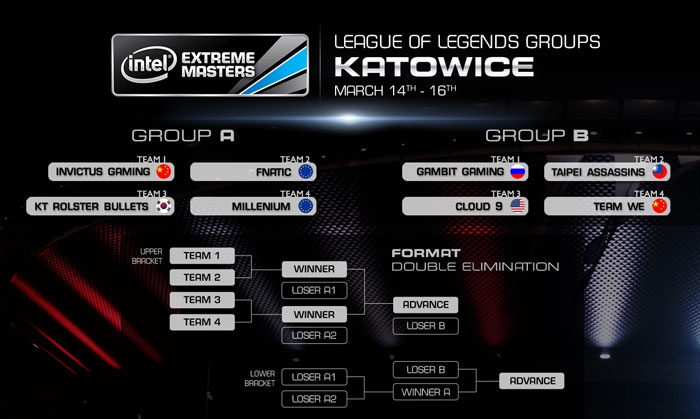 Original article can be found on the Riot League of Legends eSports Website by Alex Manisier