Summoners have once again made a mark in the eSports history as the Wargods Cup Leg 3 concluded last March 16, 2014. 53 teams gathered from all around the metro to determine who will earn the highest points.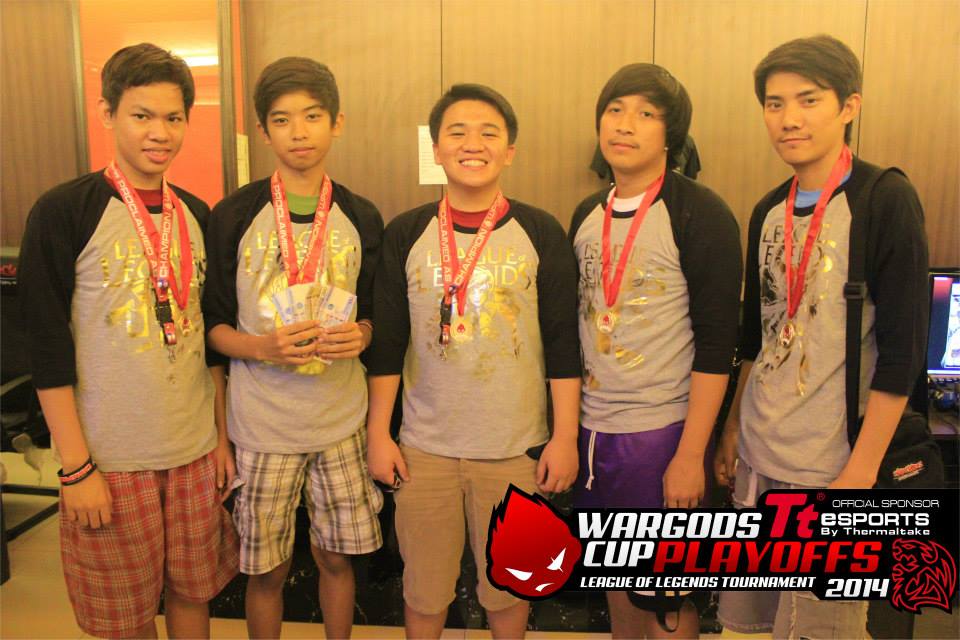 Team Wargods
Known teams in the competitive scene such as Team Pacific, Wargods and Dethrone were spotted during the event. The burning desire of the Summoners to win this leg continued as they all had to undergo a Double Elimination format to reach the playoffs.
There are 14 teams who made it to the playoffs, yet only 2 teams will get to reach the final round. In the end, Wargods, and an underdog team – Betrayal, made it to the finals.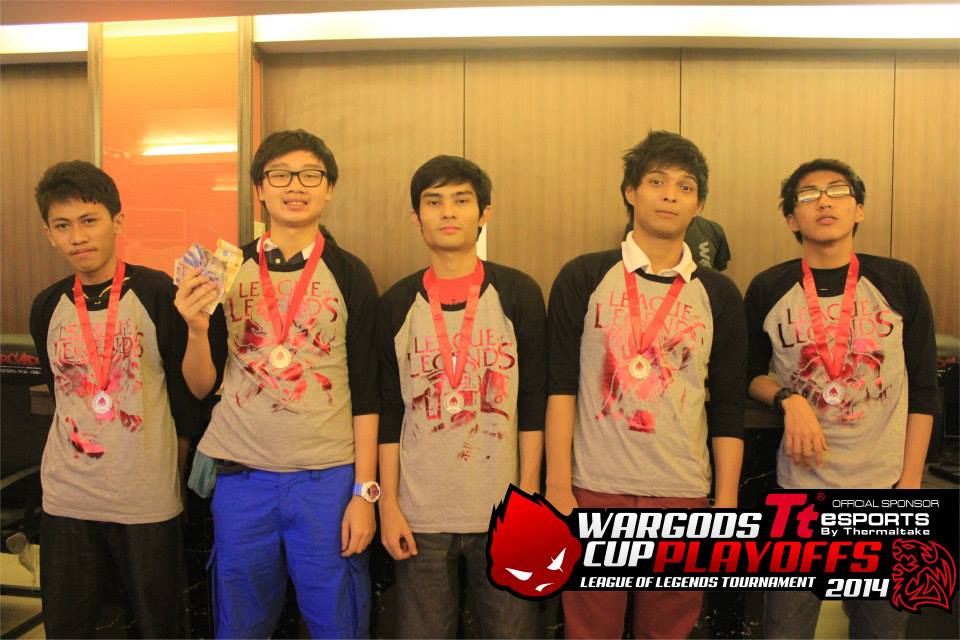 Betrayal
As the battle continued, Betrayal's determination to win the leg showed as they almost defeated Wargods. Yet again, Wargods ended their match with a 1-0 score earning themselves 30 points in the Wargods Cup.
Champion - WARGODS - 30pts.
2nd Place - BETRAYAL - 25pts
3rd Place - TEAM PACIFIC - 20 pts
4th Place - WG.RIC - 15pts
5th Place - YAMETE SENPAI - 10pts
6th Place - BEAT A TOY - 5pts.
7th Place - SOLO QUEUE GAMING - 5pts
8th Place - DETHRONE - 5pts
Congratulations to Wargods for winning the recently concluded Wargods Cup Leg 3!
Like Wargods facebook fanpage and be updated for more upcoming Wargods Cup!