The recently concluded CM Storm: Challenger Tournament – Pacific in Pampanga last March 30, 2014, had 40 groups of Summoners who challenged one another to see who deserved to be called the Champion of the North.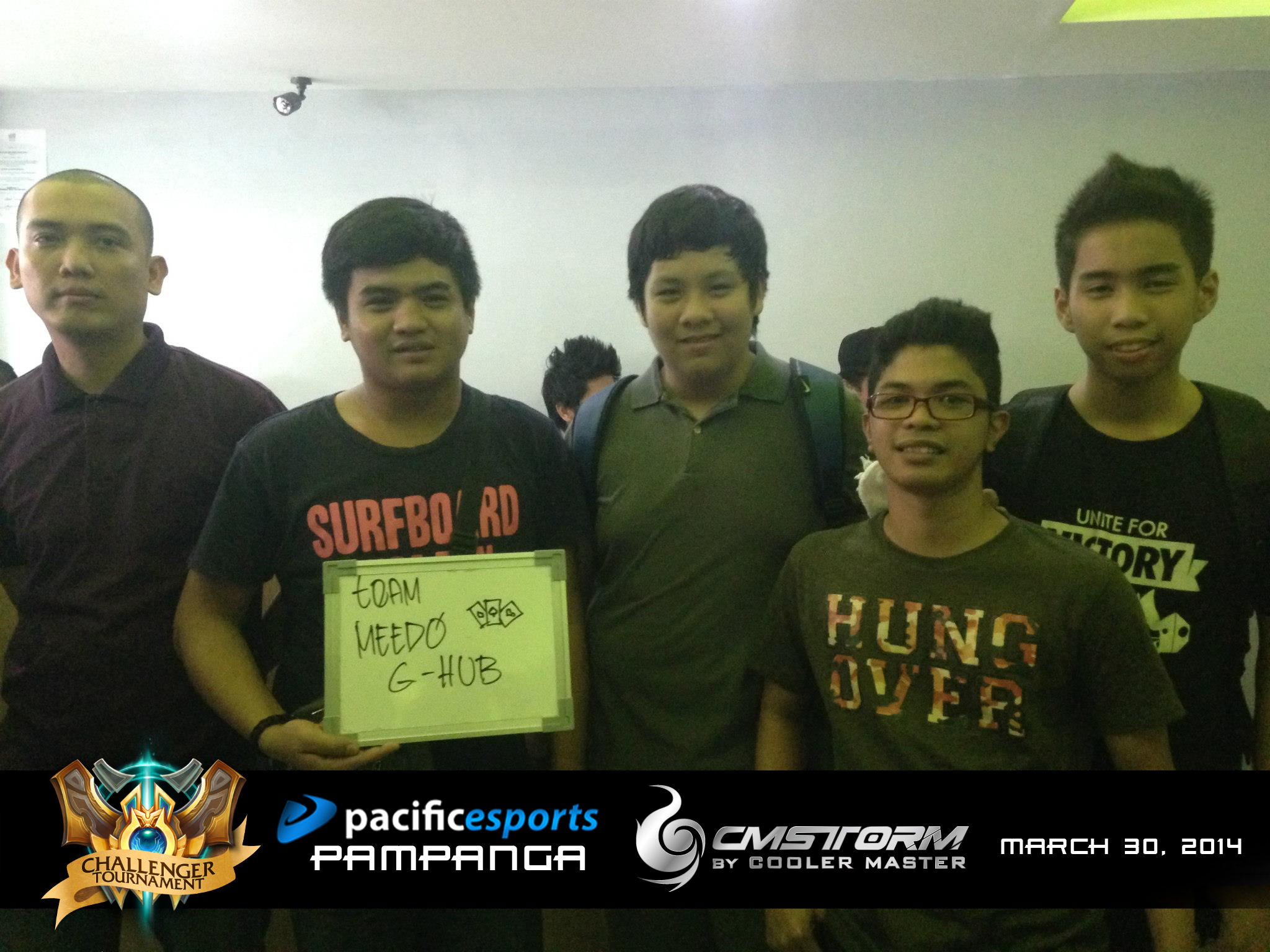 It was a hard fought match for everyone, especially to the 40 Aspiring Teams who strived to pave their way to the playoffs via Round Robin.
As the tournament continue to progress, Top 20 teams were finally revealed.
MeedogHub, with their constant aggressive playstyle in the early game, and also being one of the known teams in Pampanga have overcome all obstacles and met Aeons in the final round.
The game continued to go back and forth, but to determine who will conquer the league, one must rise! Alas, MeedogHub got their most coveted victory as they dominated Aeons straight to the end.
Overall Rankings in the Challenger Tournament – Pangasinan as of February 26, 2014:
Team Name
Challenger Tournament Points
1
Meedo Ghub
15
2
Wargods Happy
15
3
Pipit ni Dale
10
4
Team Solo Queue
5
5
Flappy Awesome
5
6
Team Hey
2
7
Team Pem
2
8
For Mother Russia
2
9
Marlinochie
2
10
11
Tally as of March 30, 2014


Congratulations MeedogHub for being the Champion of CM Storm Challenger Tournament- Pacific Pampanga! Stay tuned and be updated. Visit Garena PH Esports site and EMERGE VICTORIOUS!
Official Sponsors: