The battle surged once again in the recently concluded CM Storm: Challenger Tournament – Wargods Morayta which was held last April 27, 2014. 36 teams were in attendance during the event for the battle of supremacy and a chance to join in the Gamex Pro Gaming Series 2014 Winter Season.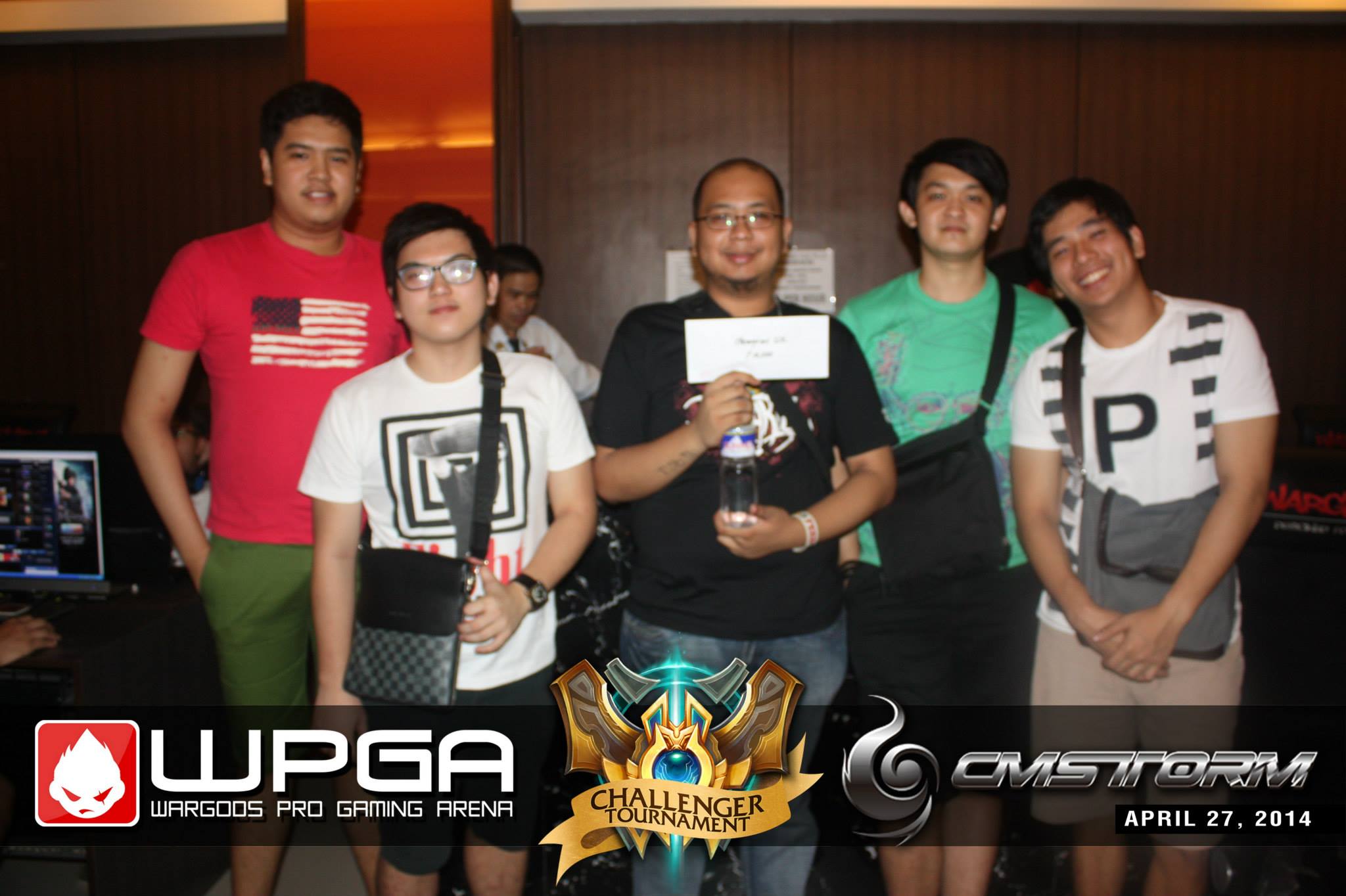 Summoners who joined the event went through a Double Elimination format to reach the playoffs. Pacific, formerly known as Team Buildin' Body fats, once again showed their determination to win this leg as they made their way to the playoffs with a sweep win.
IPT S(Second division of team IPT) joined the league as well but unfortunately, they got defeated by LightSworn in the Semifinals. Finally, the battle between Pacific and Lightsworn ensued. Pacific once again defeated team Lightsworn earning their sure slot for the Pro Gaming Series 2014 Summer Promotion.
Since Pacific is now one of the teams in the Pro Gaming Series 2014 Summer Season, they can no longer accept points. Thus, the points were earned by team Lightsworn automatically.
Team Name
Challenger Tournament Points
1
Lightsworn
15
2
Betrayal
10
3
IPT S
5
4
Powerpuff Boys
5
5
Potato Gaming
2
6
Eo5
2
7
Javeh
2

Tally as of May 08, 2014



Congratulations Team Pacific for being the Champion of the CM Storm Challenger Tournament- Wargods Morayta! Stay tuned and be updated. Visit Garena PH Esports site and EMERGE VICTORIOUS!
Official Sponsors: