On June 11, 2014, just a few days from now, Southeast Asia's best League of Legends teams will meet head-to-head once more as the Garena Premier League 2014 Summer Season kicks off. With the days drawing near, a few questions still remain: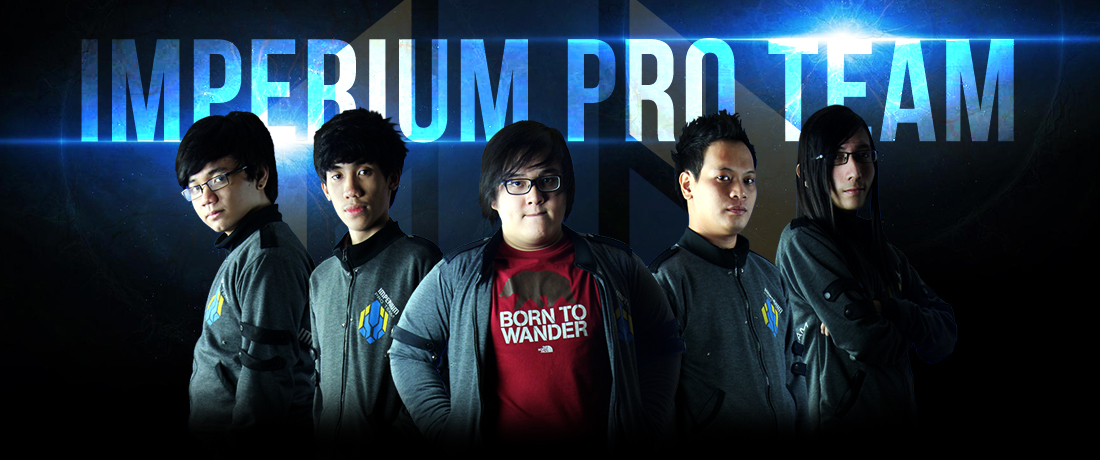 CAN IMPERIUM CONQUER THIS TIME?
IPT will have a much better jungle rotations and teamplays because of the new addition to their roster which is Kaigu. Kaigu's experience from the worlds may help team IPT to execute better plays which can also allow them to have a higher chance of winning in this GPL season.

- Local eSports scene analyst Marion "GG.Java" Carlos on IPT's chance to win this GPL
After barely a month of operation, the Imperium brand surprised the local scene by starting an e-Sports division. Acquiring one of the best unsigned talents available in League of Legends PH, the Imperium Pro Team was formed after striking a deal with Team Exile, the Season 3 Philippine champions. Since its inception in January of this year, the team has shown a dominating performance in various local tournaments as well as the Pro Gaming Series 2014 Winter and Spring Seasons to consistently qualify for the Garena Premier League.
With their poor performance in their first appearance in the GPL 2014 Spring Season, the question remains on whether Imperium can finally conquer the other teams and bring home the 2014 Summer Season title. With a new improved and stronger roster that features Season 3 World Championship finalist Lance "IPT Kaigu" Hernandez, it may be the chance they have been waiting for.
Imperium Pro Team F (Fury) Roster
| | | | | |
| --- | --- | --- | --- | --- |
| TOP | JUNGLE | MID | ADC | SUPPORT |
| | | | | |
| Jordan "Hero" Pamintuan | Lance "Kaigu" Hernandez | Roybie "Light" Segovia | Jyro "Fear" Pascual | Rogie "Shadow" Dela Cruz |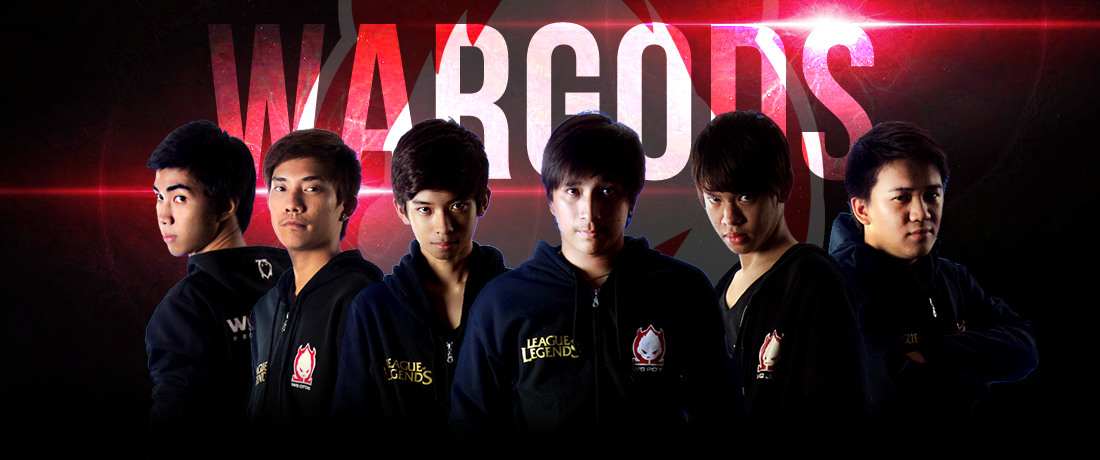 IS WARGODS GEARED UP FOR WAR?
They need to focus on their teamwork and to coordinate more than what they are doing right now. They should focus on supporting their Top and Mid lanes as these are their strongest players.

- Marvin "MLE Chock" Mansilungan of TteSports Manila Eagles on what Wargods should focus on to win GPL
A relatively new team in the local pro scene, the Wargods decided to pick up a very talented amateur team to form their very own eSports team. Since they formed they picked up a few more players that had incredible talents from local amatuer tournaments to solidify their team. Since the start of 2014 they have picked up four championship titles in various local tournaments and continued to dominate as they participated in the GameX Pro Gaming Series 2014 Spring Season with an almost perfect score, second only to that of Imperium. As they embark in their biggest challenge yet to test their skills against SEA's best, only time as well as their combined effort as a team can tell how they will fare.
Wargods Pro Team Roster
| | | | | | |
| --- | --- | --- | --- | --- | --- |
| TOP | JUNGLE | MID | ADC | SUPPORT | ADC |
| | | | | | |
| Jaiby "JLC" Paglingayen | Ron "Stronger" Tan | Robert Dan "Trebor" Mansilungan | Zues "Suez" Lee | Jesse Florence "Poysanity" Hieras | Robert Conrad "Otchie" Pascual |
You can watch as the action unfolds as we broadcast the Garena Premier League 2014 Summer Season games live starting June 11, 2014 at the Garena PH eSports Twitch and Youtube channels. Check out the full Week 1 schedule below:
WEEK 1 SCHEDULE
Date
Match No.
Blue Team
Red Team
Result

June 11, 2014

1 - 18:00

Saigon Jokers
vs
Imperium Pro Team



2 - 19:00

ahq Fighter
vs
Azubu Taipei Assassins

3 - 20:00

Machi E-Sports
vs

ahq E-sports Club

4 - 21:00

Saigon Fantastic Five

vs

Wargods

June 12, 2014

1 - 18:00

Saigon Fantastic Five

vs

Neolution E-sports Full Louis

2 - 19:00

Neolution E-sports Full Louis

vs

Insidious Gaming Rebirth

3 - 20:00

Bangkok Titans

vs

Insidious Gaming Legends

4 - 21:00

Imperium Pro Team
vs

Azubu Taipei Assassins

June 13, 2014

1 - 18:00

Saigon Jokers

vs

Bangkok Titans

2 - 19:00

ahq Fighter

vs

Insidious Gaming Legends

3 - 20:00

Machi E-Sports

vs

Insidious Gaming Rebirth

4 - 21:00

Wargods
vs

ahq E-sports Club