If you watch the League of Legends 2014 World Championship, here's what Riot can promise you. There will come a moment over the next couple of months that defies what you've come to expect from eSports. It's not entirely clear when this moment will come. Perhaps it will be during the Regional Qualifiers, when teams will make one last-bid effort to continue their season on the international stage. Or maybe it'll come during the Group stage, where each region's victors will test their mettle against a new set of international challengers. Then again, it could happen during Finals, where last year's matches were viewed by more than 32 million fans.
Or more likely, it'll happen during all of the above.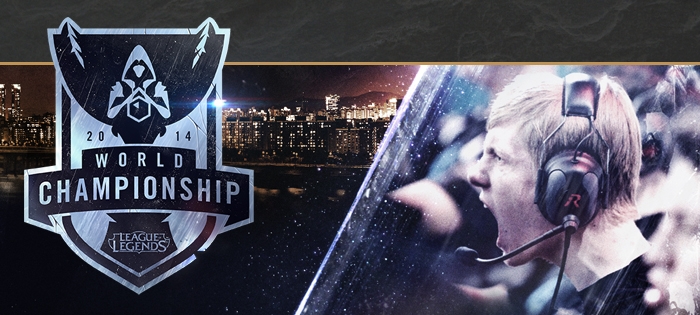 They don't know when it will happen, but it will happen. And they know this because these types of eye-opening moments -- moments defined by emotional intensity, where fans from around the globe cry out with one voice, in one common language, that what they have seen has risen to the level of true entertainment--they happen every year when League heads to the global stage. Welcome to Worlds 2014, where every moment counts.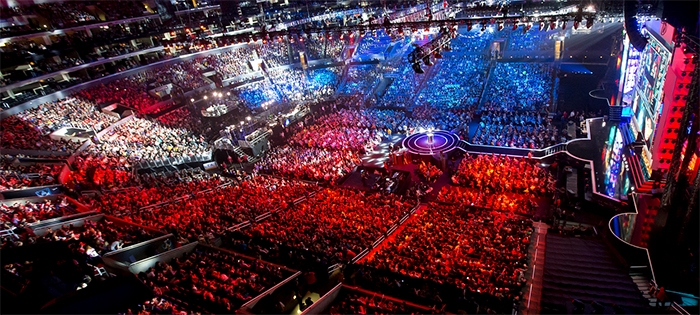 WHAT IS WORLDS?
OK, so what's all the hype about? The League of Legends World Championship is a once-a-year tournament that can be broken down into three distinct phases. They begin with Regionals, which commence on August 7 and conclude on

September 7

. There are six Regional tournaments in total, one for each of the five major leagues as well as an International wildcard, and each region has its own specific way of advancing through this stage of the tournament. You can get the full answer to "What is Regionals?" from this handy guide.
The second phase of the Worlds tournament is referred to as Groups, and this year will be split between Taipei, Taiwan, and the city-state of Singapore. In this stage, the top two or three teams (depending on the region) compete in a Round Robin-style tournament. There are four groups in total (four teams in each group), and they're populated based on seeding from the Regionals phase as well as a randomized placement system that will be completed in early August.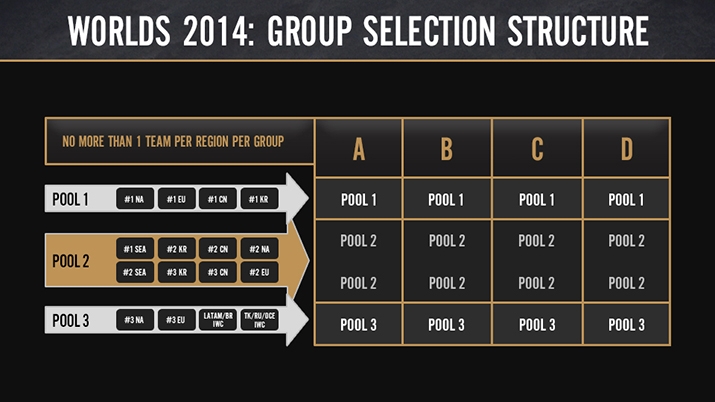 The group draw will occur according to the procedure illustration above. Worlds qualifying teams will be sorted into each pool according to their regional seeding. Pool 1 is a "protected" pool of No. 1 seeds from China, Europe, Korea, and North America. Pool 2 will contain the #2 and #3 seeds from those regions, in addition to Southeast Asia's top two teams. Pool 3 will be composed of the No. 3 seeds from North America and Europe as well as the International Wildcard tournaments.
Each of the four groups will contain one team from Pool 1, two teams from Pool 2, and one team from Pool 3. Teams will be drawn randomly from the pools into groups. There is a "region limit" governing the composition of the groups: No two teams from the same region can inhabit the same group.
Once all of the regional qualifiers have ended, the big group reveal will occur -- check back on lolesports.com for more specific details on that in the coming weeks!
Sixteen teams enter the Group stage, but only eight advance. Refer to the above graphic for information on how teams will be placed coming out of Groups.
The preeminent phase of the Worlds tournament heads to Korea, the home of professional esports. The knockout-style bracket is slated to begin on

October 3

, and will culminate on

October 19

, when the two top teams in the world head to Sangam Stadium in Seoul to compete for the Summoner's Cup and a $1 million purse. Expect more information on this stage of the tournament soon.
WHAT'S ON THE LINE?


You mean, beyond proving one's superiority in front of tens of millions of people? (Seriously -- the 2013 Worlds final drew a viewership of more than 32 million people!)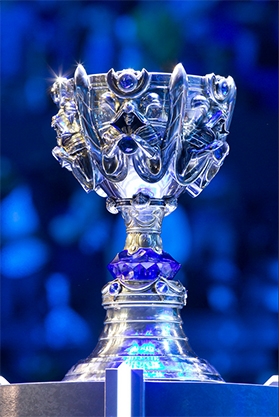 There's the money, of course. More than $2 million is up for grabs this year, with the tournament victors walking home with $1 million to split. Second place nets $250,000, while the third- and fourth-place finishers walk away with $150,000. In fact, all teams who make it to the Group phase will earn a cash prize--but let's be real, everyone wants that cool million.
And then there's the Summoner's Cup. It's large, it's shiny, and on it are etched the names of all League of Legends World Championship winners. In short, it's these players' key to immortality.
HOW CAN I GET INVOLVED?
Tickets! Tickets here! Seats are still available for the NA LCS Regional Qualifier and EU LCS Regional Qualifier, and you can grab them on Riot's Tickets page. They'll have more information on how you can get tickets for other events, be they Regional Qualifiers or beyond, soon!
Want to catch all the action online? Bookmarking Lolesports.com is your easiest bet (but expect spoilers!!), as they'll have a newly upgraded streaming experience for Group stage and beyond. But you can also tune into your livestreaming service of choice -- Twitch, Azubu, YouTube, telescope--for all the action. They'll be posting a full schedule for each stage of the tournament, including match-ups and start times, on their aptly titled Schedule page!
Beyond watching the games, you can also compete in Lolesports' very own Bracketology contest. Here, you can learn more about the teams and pick who you think will come out on top in each match. Think you can pick the outcome of the tournament? Prove it on

September 8

when Bracketology goes live.
WHEN IS THIS THING HAPPENING?
Check out their Schedule page for more information on when you can watch the games live. Oh, you live in the Western hemisphere you say? Well, if overnight viewing parties aren't your thing, they'll also have a spoiler-free VOD archivefor every match as well as rebroadcasts of the live event. Expect more information on when they'll be rebroadcasting events soon!
RELATED ARTICLES