Written by Mattias "Gentleman Gustaf" Lehman
You've watched your favorite NA teams slug it out for the last 11 weeks in the LCS. Top teams have fallen, new teams have risen, and comebacks have been made. Now, the top six teams are set to slug it out in the playoffs. The quarterfinals will happen from the comfort of the NA LCS Studio, but for the semifinals on, they will face off in front of the crowd at PAX Prime for the chance of a lifetime: the top three teams qualify for the League of Legends 2014 World Championship. The team that comes in last place, on the other hand, will fall into the Promotion Tournament to defend their spot from the top teams from the NA Challenger Series. For those who can't make it out to PAX Prime, tune into lolesports.com for broadcasts, news coverage, and analysis.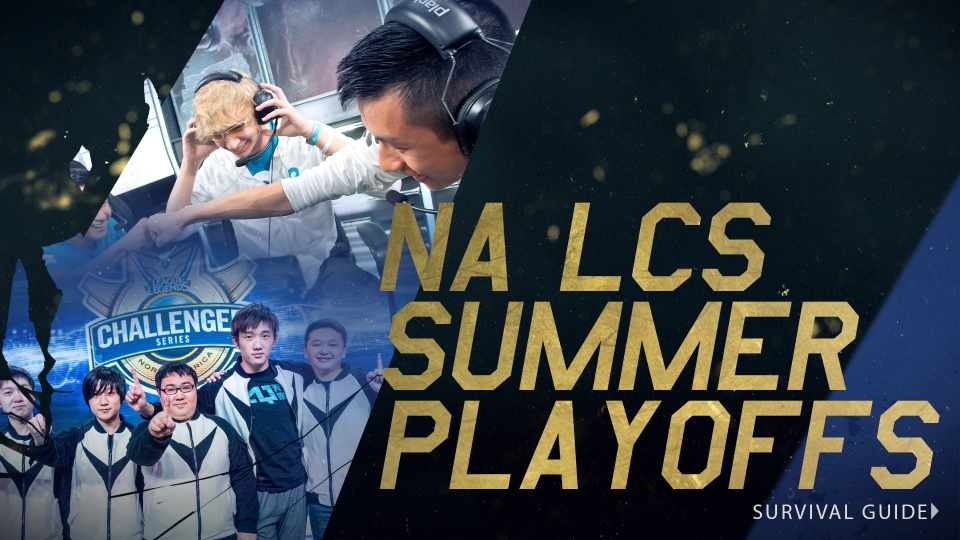 BRACKET OVERVIEW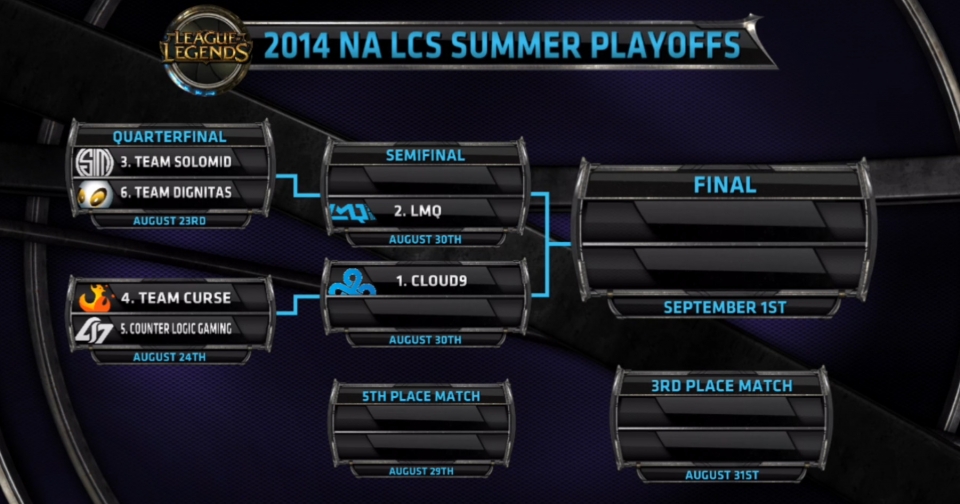 The teams in the NA LCS have a variety of origins. Fully half of the teams - Team SoloMid, Counter Logic Gaming, Team Dignitas, and Curse Gaming - date all the way back to Season 1, and have storied pasts and die-hard fans. These four teams have remained in the LCS since its inception, and are a bedrock of competitive LoL in the region.
On the other hand, Cloud9 and CompLexity are recent upstarts, one dominant and one growing. Cloud9 has only been around for three splits, but has taken first place in the regular season for all three. CompLexity clawed their way back into the scene after relegation a year ago, and have already established themselves as fan-favorites.
Finally, LMQ and Evil Geniuses are migrant teams from China and Europe, respectively, making the NA region one of the most uniquely diverse. Evil Geniuses, while European in origin, has always had a close relationship with North America, and they once went by the name CLG.EU. LMQ left the LPL and found a home in North America's challenger scene. Since then, they have worked their way into the LCS, where they have cultivated an avid fan base thanks to their aggressive style.

HISTORY


Only one word can be used to describe North America's international history: disappointing.
Every other region has made it to the World Championship Final at least once, with Korea showing up twice. North America, on the other hand, not only has never made it to the finals, but it hasn't even made it past the quarterfinals since the 2010 Season World Championship at Dreamhack.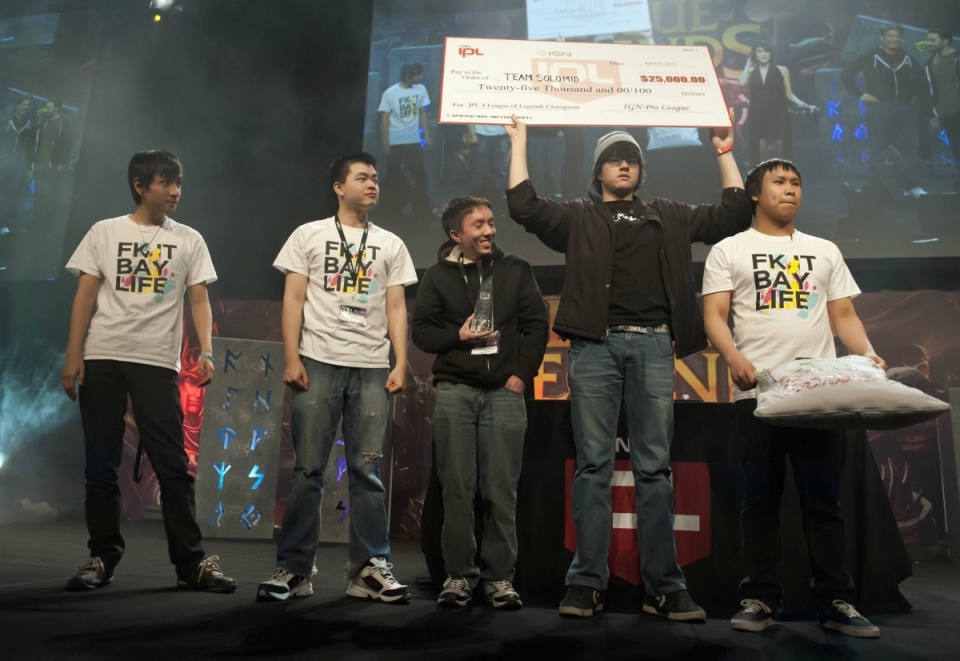 At that time, League of Legends was in its infancy, with little in the way of an established meta, let alone a thriving competitive scene. Six of the eight qualifying teams were from either North America or Europe, with two Asian teams from what we'd now call the GPL. The North American scene had the majority of the well-known League of Legends players, including current NA pros Dyrus, Doublelift, Westrice, and Xpecial.
At first, it looked like NA's all-star lineups would lead them to dominance within the tournament, as Epik Gamer, Team SoloMid, and Counter Logic Gaming went a combined 7-2 in the Group phase. However, once the playoffs started, they found themselves unable to compete with European teams, who had a secret weapon. That weapon? The modern laning meta. European teams ran an AD Carry and support as their duo lane, and on the back of that strategy, the region took both slots in the finals. In fact, NA teams were a combined 2-8 against the eventual finalists, aAa and Fnatic.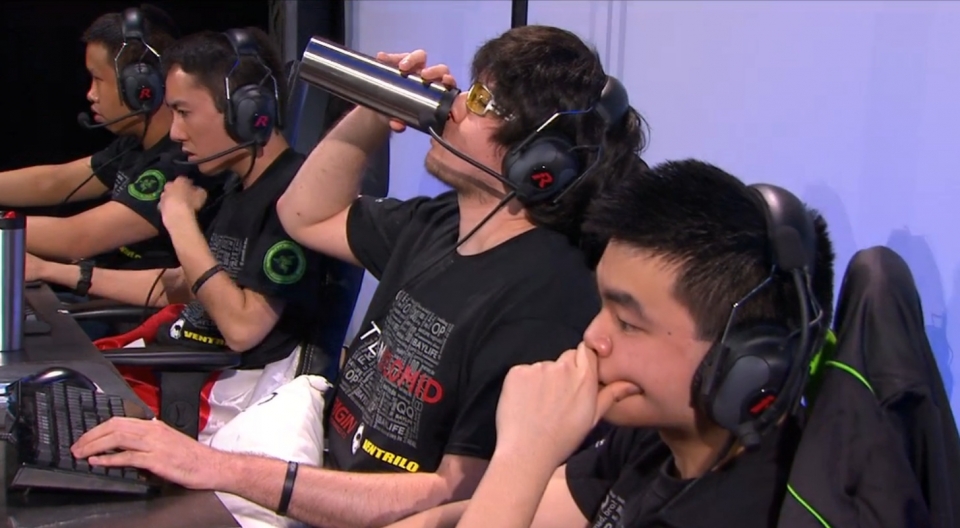 By the time Season 2's World Championship rolled around, North America had lost even the most basic foothold on the international scene. TSM had a bye into the playoffs, while two other North American teams, Dignitas and CLG, qualified for the Group phase. Neither made it out. Likewise, TSM fell 0-2 to Azubu Frost in the first round of the playoffs.

It wasn't that their players were untalented. In fact, Doublelift was renowned worldwide as one of the best ADCs. But once again, the region could not keep pace with the constantly evolving meta. Time after time, North American teams simply lost the objective war, falling behind in dragon and baron gold even in those games that they remained even in kills and CS. Even the renowned TSM fell behind Azubu Frost on dragon and tower gold alone.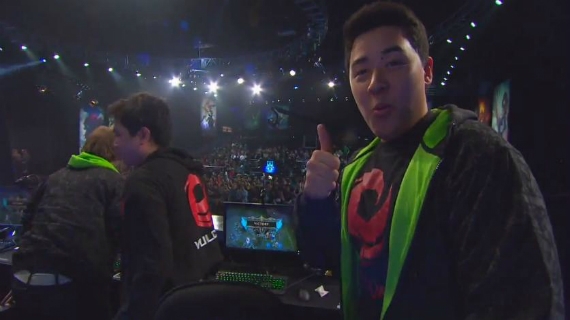 And so, in Season 3, NA came out hungry for a better showing on the international stage. New blood rose up quickly, and by the World Championship, TSM had taken a backseat to two up-and-coming NA teams, Cloud9 and Team Vulcun. Vulcun was the quintessential North American team, made up of solo queue heroes with massive talent. They smashed half of the scene, with a dominant 14-2 record against the bottom four teams, and 2-2 records against CLG, TSM, and - most notably - Cloud9.
CLOUD9 STOOD AS NORTH AMERICA'S LAST AND BEST HOPE. WHAT MADE CLOUD9 SO SPECIAL? ...MOST INTERESTINGLY, THEY SEEMED TO BE THE CHANGE THAT THE NORTH AMERICAN SCENE NEEDED.


Unfortunately, in the Group stage of the World Championship, Team Vulcun lived up to their Throwbargains nickname, taking down eventual group winner Fnatic in their first game, then losing game after game to careless errors. Ultimately, Vulcun and TSM took 4th place in their respective Group stages - only beating out the International Wildcard teams, and failing to advance to the quarterfinals.
Cloud9 stood as North America's last and best hope. What made Cloud9 so special? First of all, they stood head and shoulders above all other North American teams. In their LCS debut split, they posted a commanding 25-3 season, only dropping games to Vulcun and CLG and going on to sweep the playoffs. But most interestingly, they seemed to be the change that the North American scene needed. Before Cloud9, the mindset for North American teams was all wrong. The original NA players had all been solo queue streamers, and it showed in their mindset. They wanted to be the best, but they also didn't know how to learn from others, or admit their weaknesses.
What really separated Cloud9 from other North American teams - and resembled Korean play - was an extreme focus on the theory of the game.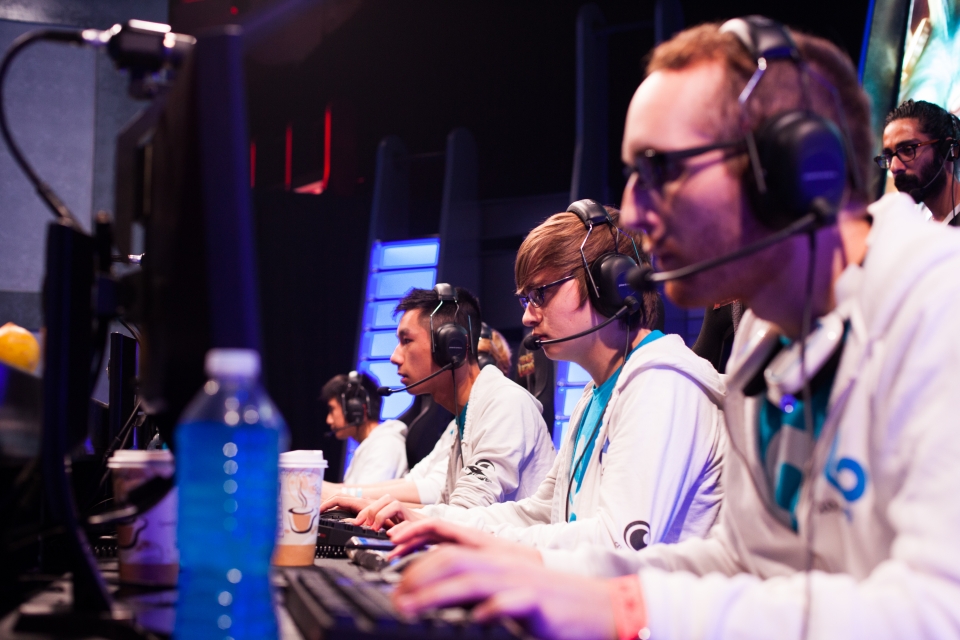 First, Cloud9 had a heavy focus on turning any advantage - especially kills - into mid-game objectives: dragon and towers. Cloud9 took 253 towers, 39 more than their closest competitor, and 68 dragons, 8 more than the next-highest team. They also took the second-most barons, 24, which was only two behind Vulcun's 26.

ULTIMATELY, THIS IS WHAT CLOUD9 BROUGHT IN FROM KOREA, THE IDEA THAT OTHER TEAMS AND REGIONS HAD SOMETHING TO TEACH YOU...


Second, Cloud9 had an analyst, supplemented by LemonNation's iconic draft-phase notebook. Both of these tools gave Cloud9 a heightened sense of objectivity and humility, which led to both extremely selfless playstyles and an almost obsessive fixation on improvement from every player on the team. Ultimately, this is what Cloud9 brought in from Korea, the idea that other teams and regions had something to teach you because "players that believe they are the best refuse to look outwards to improve themselves, and play badly because of that," as LemonNation put it.
And then, amidst a veritable storm of hype, Cloud9 fell in a disappointing 1-2 to Fnatic in the quarterfinal of the 2013 World Championship. Yet another North American team to get a bye into the quarterfinals only to be eliminated immediately.
So what happened? Cloud9 hadn't ever needed to alter their champion pool much and weren't "given that much trouble in the LCS for it," according to Meteos. In other words, without any challenge, Cloud9 had no need or means to improve or innovate, and it showed when they faced their first challenge, Fnatic.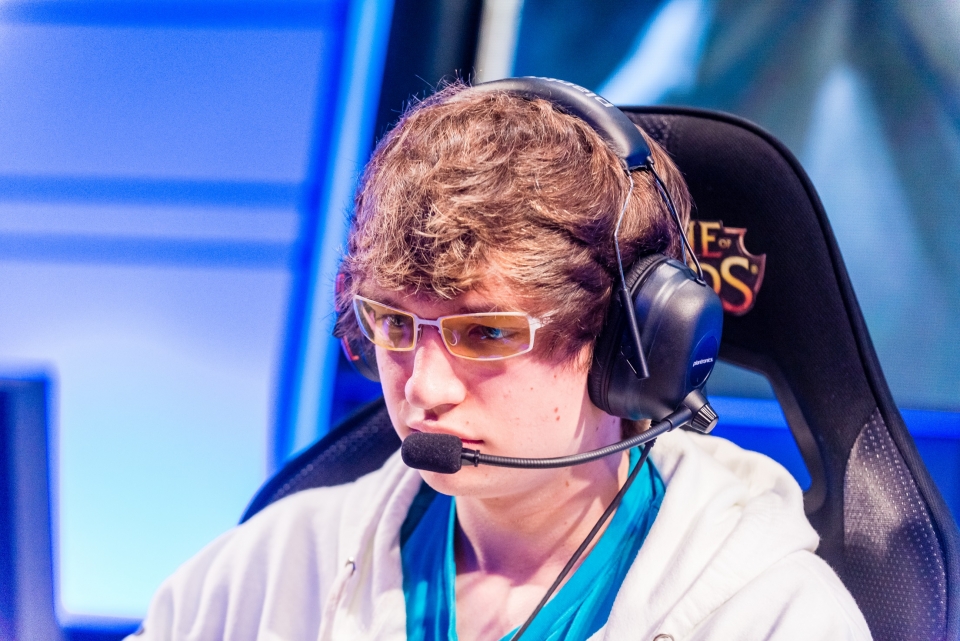 Since then, Cloud9 has defined the North American scene internationally, taking down Taiwan's Taipei Assassins and China's World Elite at IEM Katowice, as well as Fnatic, Taipei Assassins, and even OMG during the group stages at All-Stars. (Cloud9 eventually lost to OMG in the All-Stars playoffs.)
So what makes the 2014 World Championship so important for North America? They are still waiting for a chance to prove themselves on the international scene, and get even a single World Championship series match win against a Chinese or Korean team. According to Meteos, "all the other [NA] teams this split are a lot better," as they have learned what it takes from Cloud9, and this increased competition has led to the most competitive NA scene ever. This year just might be the year NA is strong enough to make a splash in the international pond.

PLAYSTYLE

Before this year, NA's style has been scattered. Teams formed largely around the players who were already in the scene, leading into little player turnover. The emergence of Cloud9 shocked the NA LCS system. And while it took a split or two for the scene to recover, it has come back with a new lease on life, with several NA teams establishing themselves as challengers to Cloud9's No. 1 spot in the NA LCS. Cloud9 isn't even the undisputed best team in the region this year, having finished the Summer Split with the same 18-10 record as LMQ. (That said, C9 still comes out on top if you look at the two teams' head-to-head records.)
North America doesn't really have one dominant paradigm, but a few styles have come to the forefront.

TEAMFIGHT

The strongest of the NA teams all have spectacular teamfighting ability. This allows them significant leeway in the game, because if they get outplayed in lane or out-rotated for objectives, they still have one final failsafe to win the game: the 5v5. Teams like CompLexity and EG have recently built 5v5 team comps around the extreme late game and AD Carries like Tristana. However, if one team in North America exemplifies teamfight dominance, it is Cloud9. In a team fight, every one of their players is a major threat, which often allows Sneaky to simply position well and put out devestating damage safely.

OBJECTIVE CONTROL

Objective control is all about abusing map positioning as well as capitalizing on small advantages to take objective after objective, snowballing one good decision into another. In what might be the best example of this, Curse took down Cloud9 in an incredibly objective-oriented game, with both overall dragons and overall towers eclipsing overall kills. In fact, Curse managed to amass as many Barons as deaths en route to a 4-2 victory over Cloud9.

PICK

In a pick comp, the goal is to find a target - any target - out of position, and then chain-CC and damage onto them to force a 5v4 power play. Picking up the player advantage is then used to pull out other advantages across the map. TSM is known for their pick compositions, especially around Amazing's Elise.

TEAMS

CLOUD9 - NO. 1 SEED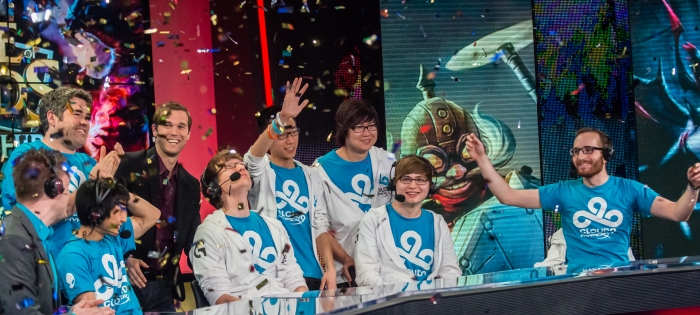 Cloud9 should be the favorite to take home the No. 1 spot. Why? Four of their eight losses came at the hands of the two teams that didn't make it to playoffs: CompLexity and EG. In fact, they are 3-1 versus every playoff-bound team except for TSM (2-2), for an overall record of 14-6 versus their playoff competitors. No NA team has ever had a winning season record against Cloud9, or ever taken a playoff game off them.

Sure, they aren't the No. 1 team in NA by the miles they used to be, but they still finished the Summer Split in the No. 1 slot. Balls and Meteos seem to have finally reclaimed their places in the meta, Hai is looking better and better each week, and Sneaky and LemonNation are the most veteran bot lane in the NA LCS. Don't expect another playoffs sweep, but it's almost guaranteed that Cloud9 takes home a top-three spot and a trip to the World Championship.

Their playstyle has changed over time, but a few things have remained consistent: Cloud9 is known for their ability to come back from any deficit thanks to impeccable team-fighting bolstered by Sneaky's uncanny ability to position.

LMQ - NO. 2 SEED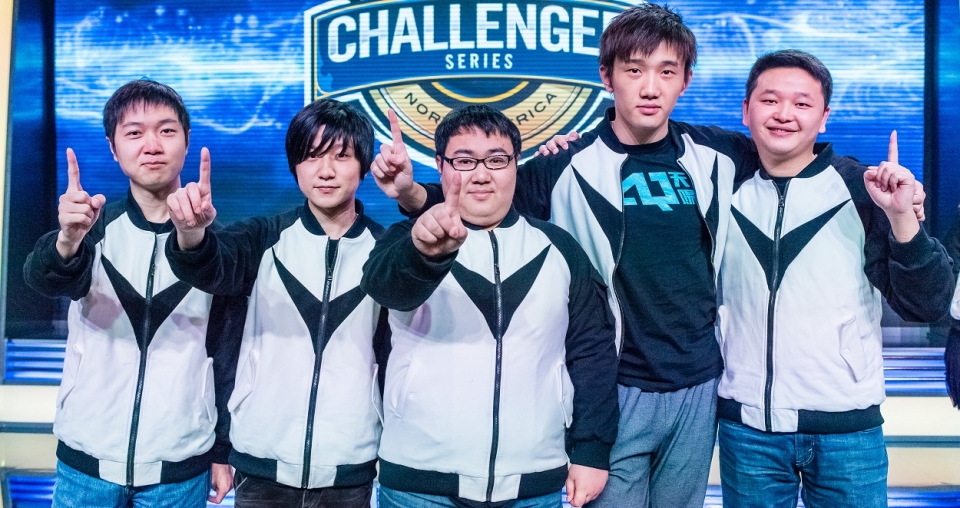 LMQ is nipping just at the heels of Cloud9. However, while they have a winning or even record versus most North American teams, they hold a 1-3 record against Cloud9. At the start of the season, they were seen as a team with strong lanes but poor objective control, but they have since shown that they can control the map as well as anyone.

What's most unique about them, however, is Ackerman. It's rare that a team has a true top lane carry, but Ackerman has shown himself to be one of the most impactful top laners of the region. Given his dominant performances, it's no wonder his in-game name prior to joining the NA scene was GoDlike.

TEAM SOLOMID - NO. 3 SEED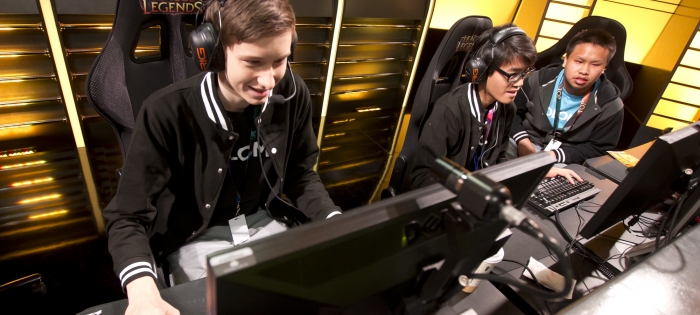 The once-dominant Team SoloMid has had nothing short of a rocky season, thanks in no small part to the significant upheaval of its roster this year. After starting the Summer Split with an uninspiring 4-4 record, the team has managed to rally by bringing on Locodoco, a veteran of the Korean LoL scene.

TSM's high turnover this year came as a result of its pursuit of the highest-quality talent available. In fact, they may have the most raw talent of any team, with two NA LCS legends (Dyrus/WildTurtle), two excellent European imports (Bjergsen/Amazing), and the recently acquired Korean support (Lustboy). It's going to be on their coaches and shotcallers to make sure that talent synergizes well together.

CURSE - NO. 4 SEED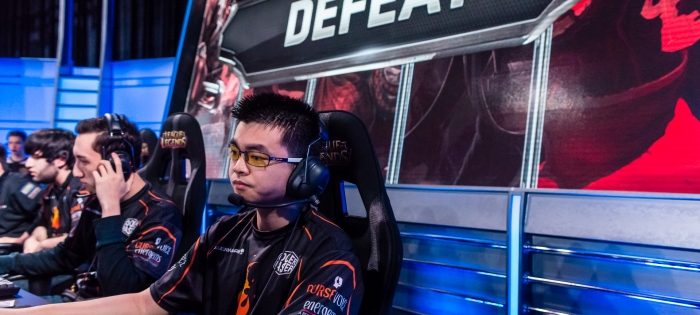 Curse has had one hell of a run in the back half of the Summer Split. The team surged from 6th to 4th almost overnight on the backs of spectacular play from every member of the team. They have consistently topped the charts for first bloods and Barons.

What's more, it seems like they've finally learned how to turn a lead into a win, and could be a dominant team if they can keep that momentum going. Curse has - aside from C9 - the best win-loss record against the top teams from the Summer Split, and they only need to climb one more spot to achieve a Worlds berth.

COUNTER LOGIC GAMING- NO. 5 SEED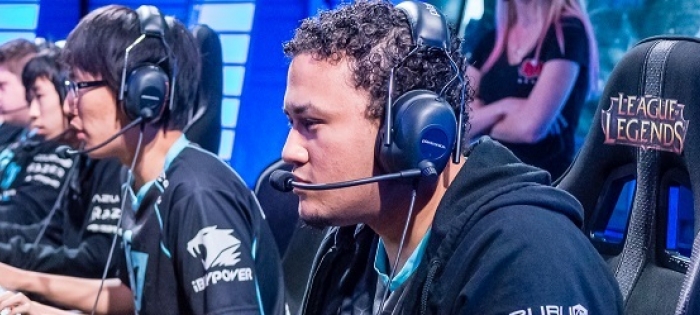 Counter Logic Gaming dominated the objective game for most of the split. As a result, when behind, they consistently managed to claw their way back into the game. Likewise, when they were ahead, they maintained a deathgrip on their lead, closing out games with ruthless efficiency. However, they've fallen into a slump as of late, and have shown no sign of figuring out a way out of it. Montecristo shipped the team to Korea for training, and that decision could make them a dangerous opponent in the playoffs.
In the Spring Split, CLG choked in the playoffs. Look for them to come with a chip on their shoulder this time around, to prove that they have what it takes to perform under pressure. Because really, don't you want to see this guy at Worlds?


TEAM DIGNITAS - NO. 6 SEED




Team Dignitas came out red-hot to start the season, cruising to an 11-7 record and looking like the best team in NA. However, their hype train derailed after Week 7, and they've only managed a paltry 2-8 in the last four weeks of the Summer Split. Worse, their only two wins came against EG, the 7th place finisher, and CLG's Super Week roster of subs.
If the last four weeks are any indication, something clearly went missing for them, and that something may just be Shiphtur. After starting off as one of the most dominant mid laners in the league, he has shown signs of slipping into extremely passive, safe play. He allowed more CS than any other mid laner this split, and his KDA, kill involvement, and fantasy points have all seen a steady decline as well.

What Dignitas needs for their playoffs run to send them to the World Championships is week 1 Shiphtur, an aggressive, consistent playmaker.

In that regard, the news isn't that bad. Shiphtur seems to come alive under pressure, performing significantly better during Super Weeks than at other times. Additionally, Dignitas plays TSM in the quarterfinals, and they're currently holding a 3-1 record in that match up.
The NA region has become a bit of a meatgrinder in the middle, especially with dominant teams like Cloud9 and now LMQ taking command of the top slots. While this may be harsh for teams fighting to make the World Championship, it can only increase the strength of the NA scene, and give the region a fighting chance in this year's World Championship.

KEEP AN EYE ON ESPORTS.GARENA.PH FOR MORE INFORMATION AND UPDATES!