By James ''Obscurica'' Chen - Thu 09/18

The tropical island of Taiwan is geographically dwarfed by its neighbors to the West and North – but while the homeland of the League of Legends Season 2 World Champion might be diminutive in size, "Silicon Island" is no lightweight when it comes to gaming. Its culture and history have lent well to creating champions in multiple titles and genres, with League of Legends being only among the most recent conquests.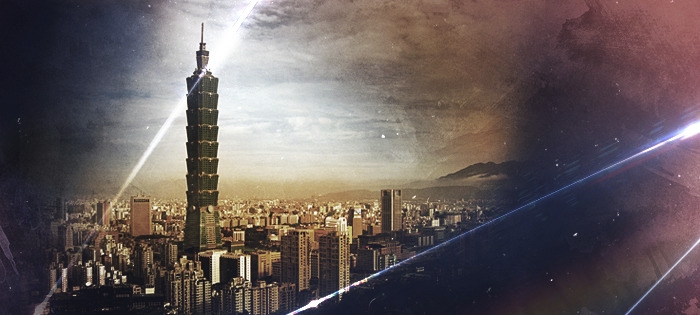 DIGITAL PLAYGROUND
The city and capital of Taipei claims a total weight of 2.6 million individuals as of 2010 – over a 10th of the island's total population, with a proportionate influence on its overall culture, and a local Internet penetration rate of 74%. The city hosts the headquarters of countless printed circuit board and laptop manufacturers, has ubiquitous broadband Wi-Fi, and the walls of the underground Taipei Main Station are plastered with advertisements for the latest trend in mobile gaming.
The ubiquity of its mobile market makes its streets not dissimilar from Seoul and Tokyo, and the similarities to its Northern peers don't end there. Japanese influence on the island's been strong since World War II, and persists in the form of its cuisine, architecture, and media. Taipei Main Station shares the same underground complex as the city's Underground Mall, the entrance to which is presided over by a fast food sushi chain, selling customizable trays of nigiri sushi to the massive press of bodies that channel through its halls on a daily basis.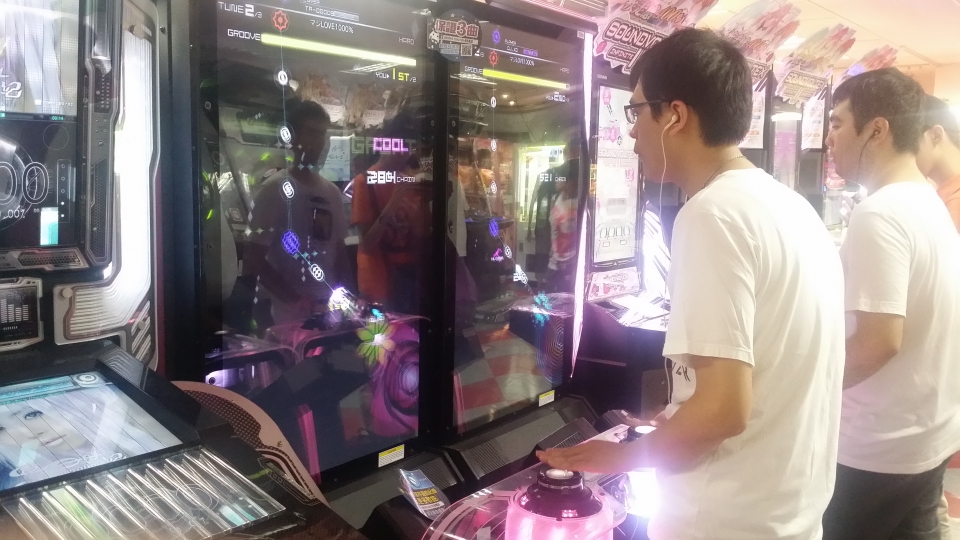 Go further down, and you could be forgiven for thinking you were somehow transported into Tokyo's Akihabara district. About halfway through, past the jade knickknacks and discount brassieres, the ceilings are draped with banners for Destiny or the latest Dynasty Warriors, and the Plexiglas displays are suddenly filled with art figurines from various anime and game series. And along the center, occupying the most attention-grabbing spaces, you'll see gargantuan flatscreens showing the latest console games, and the roar of dozens of arcade games.
Taiwan's complicated multicultural history and exposure to both Eastern and Western influences permeates it at every level, and the escapism of gaming is paradoxically the last place you can avoid it. Otaku culture is heavily imported by its gaming community: While the giant posters for Destiny and Titanfall mimic what you'd see plastered on a GameStop's window, they're given equal treatment to Idolmaster's One For All, a franchise only familiar to a niche community in the West.
Taiwan's arcade scene, which produced the likes of Bruce "Gamerbee" Hsiang, is definitely more East than West, dominated primarily by Japanese music games. But its PC scene, for the last few years, has been defined by a wholly Western title: League of Legends.
EAT, SLEEP, STUDY, GAME


The Guang Hua Digital Plaza's two light rail stops down from the Taipei Main Station – a monolithic building, surrounded by smaller electronic boutiques, looming within sight of pillars suspending a stretch of the national highway. Given the game's light hardware requirements, it is somewhat bemusing to see posters of motherboards and memory sticks purporting to be optimal for the League of Legends experience, but it is also symptomatic of its impact and depth among the devout PC gaming fanbase on the island. And in Taiwan, the PC is king.
"In general, games you can play in PC cafes tend to be more popular than other platforms because of the PC cafe culture," explained Machi E-Sports analyst Reazony. "To understand this, it is important to know why PC cafes work well in Taiwan or in Eastern countries in general."
The Confucian study ethics that are ubiquitous to the East exist in Taiwan as much as among its neighbors. Said Reazony, "It is almost mandatory for kids to go to after-class schools; even children in kindergarten have to go nowadays." The term "PC" is also a bit of a misnomer, as families will usually only own one "personal computer," and host it in the living room – putting implicit parental control over access for the younger gamer.
As such, PC cafe culture dominates: It lies outside of immediate supervision, and the low-cost access to titles allows friends to play together without restriction. But as they grow older, the often dingy PC cafe scene makes way for home ownership. "I think it might be 7:3," guessed Taipei Snipers jungler Mountain. "70% play at home."
The Eastern PC cafe culture is often credited for South Korea's dominance in similar titles, and a factor in producing Taiwan's own Sen in Starcraft 2. But, lately, the region's community figures worry it might no longer be enough to keep the region relevant.
TOUGH CROWD


"What's that?" responded GodJJ blankly when asked about WirForce, a recent LAN party featuring his former support and captain MiSTakE. History and literature on Taiwanese gaming is also notably absent. According, erroneously, to Snipers top laner Zonda, "Taiwan esports began from TPA winning the championship. If they didn't, I think Taiwan esports would not have started."
"The scene doesn't have an OnGamers, Thinkpiece.gg, ggChronicle, Paravine, and other journalist sites to provide good esports coverage as well as educate fans," complained Reazony. "It's basically a bunch of redditors arguing on forums." He explained that, despite the nation's notable successes, the gamer-to-esports-fan conversion is relatively low. The average player doesn't pay attention to the LCS and won't pay for an OGN subscription. Further, Korean cultural rivalry negatively colors their perspective, and anything involving China degenerates rapidly into heated political arguments in chatrooms instead. And the situation isn't unique to the League of Legends scene.
"The scene has definitely cooled off quite a bit since Taiwanese teams have been getting crushed on the international stage in the past two years, but the culture itself is also a huge factor," he expounded. "Whenever a Taiwanese wins a world championship in any field, the media will always go on massive hype, and the government will come in and say 'you make the Taiwanese proud.' However, after the hype, the lack of infrastructure makes it impossible to develop talents."
Grassroots support exists, but it's in a highly tenuous state. "The LoL Nova League (LNL) is an amateur league consisting of eight teams, and like the Garena Premier League (GPL), there is prize money in the end in order to sustain teams. The circuit below the LNL, however, is very unstable."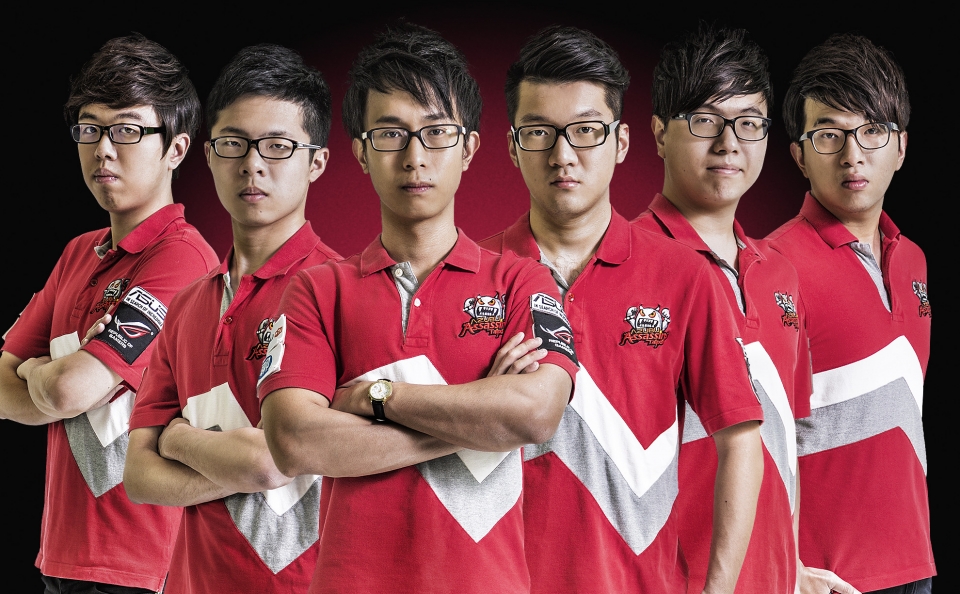 Reazony highlighted ESR and 4Gamers as alternate third-party circuits, but noted that they were far more reliant on sponsorship money than the bigger Garena-supported circuits.
Yet, despite the problems facing a nation and competitive scene in a slump, Reazony's optimistic about its future. "I know Garena has some big plans going on. I can't say too much about it, but I have to say I'm really excited about next year. If all things go accordingly, this can be a big jump for the scene."
Can Taiwan climb back into the international limelight? There is no doubt its players are world-class, with the island's relative isolation often benefiting their development. Gamerbee's Evo 2010 debut forced a reconsideration of a supposedly weak Street Fighter character, and Starcraft 2's Sen is credited with the innovation and development of Zerg opening plays. The Assassins, true to their name, took out all of 2012's frontrunners from behind -- the island's gamers have a habit of triumphing over even their own expectations, making Taiwan among the scrappiest and most dynamic forces in competitive gaming.
Their challenge, for now, is to preserve that spirit in the face of heightening and increasingly formalized competition.