By Frank 'Riot Mirhi' Fields - Sat 09/27

With two days of Singapore Worlds in the books, both groups are still wide open. Samsung Blue & LMQ had the inside track in Group C, with Najin White Shield and Cloud9 leading the pack in Group D.
With all said and done in Day 3, we still have no idea who will advance from the chaos. What we do know is that Europe won't be cast into the night so easily.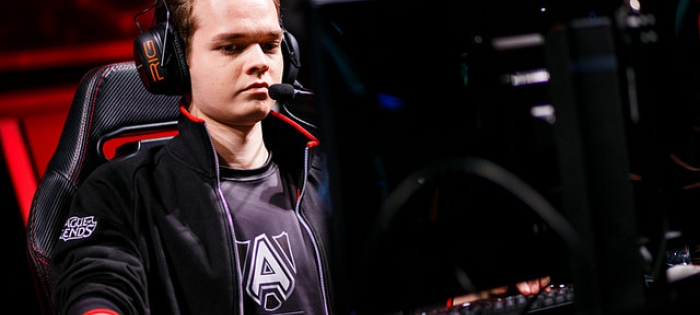 OMG VS FNATIC


Despite the loss to OMG the previous day, most analysts still picked Fnatic to win against OMG. What resulted was perhaps the best game in professional League of Legends history. Throughout the mid game, teams used their skill shot disables to get picks before downing major objectives. Very well executed sieges produced some great team fights and long term pressure on all lanes. The game was back and forth the entire time until the clip above happened. The great hold by OMG lead to them winning the next team fight and ending the spectacular game.

LMQ VS FNATIC


After a disastrous level one, it looked like Fnatic was still dealing with the massive disappointment from their earlier game against OMG. But they endured. Following a series solo plays by Rekkles, Fnatic had a few great team fights that snowballed them throughout the midgame. In the end, it was Rekkles who earned a Pentakill and xPeke's surprise Lissandra pick that won the game for Fnatic.

ALLIANCE VS NAJIN WHITE SHIELD


While Alliance started up 7-0 in kills and 5K in gold the last time they played Najin White Shield, they squandered their lead and let the Koreans back into the game. There would be no such comeback this time. Shook had the performance of the entire tournament on Lee Sin, snowballing every one of his lanes into extreme dominance. Alliance systematically denied Shield every objective on the map. The Europeans finished with a perfect game -- no kills, towers, dragons, or Barons given up the entire match.

TIME RUNNING OUT FOR COMEBACKS
Look out Cloud9. Alliance not only evened out their tiebreakers, but they put themselves into position to get out of the group by defeating Shield. What looked like an opportunity for Cloud9 to edge out Alliance by beating Shield now becomes a necessity for them to get out of the group.
Here are the standings after Day 3:
Group C:
Samsung Blue: 3-1
LMQ: 2-2
OMG: 2-3
Fnatic: 2-3
Group D:
Najin White Shield: 4-1
Alliance: 3-2
Cloud9: 2-2
KaBuM! Esports: 0-4
The action continues tomorrow with KaBuM! Esports vs. Cloud9 at 11 PM PDT or 8 PM CET. See the full League of Legends 2014 World Championship schedule here.
Frank 'Riot Mirhi' Fields is a Senior Web Content Coordinator for Riot Games. You'll find him in solo queue on Ahri trying to DFG charm his way up the Diamond ladder, or onTwitter where he'd love to talk to you about esports.