By Alex Manisier - Thu 10/02 from lolesports.com

Korea is a proud nation that places high value on winners and strong performers, a mentality that has driven its professional gamers to victory on the international stage time and time again. As the League of Legends 2014 World Championship heads to Seoul, Korea, local fans will watch their favorite teams with a cautious optimism, eager to see the Summoner's Cup stay in Korea for another year. It is, after all, only natural that a Korean team should win Worlds -- it is what is expected of them.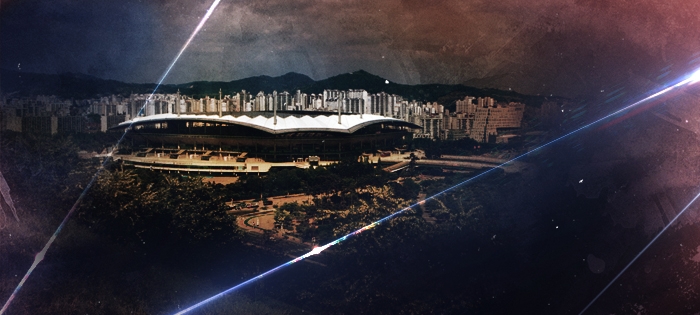 NOT SO DIFFERENT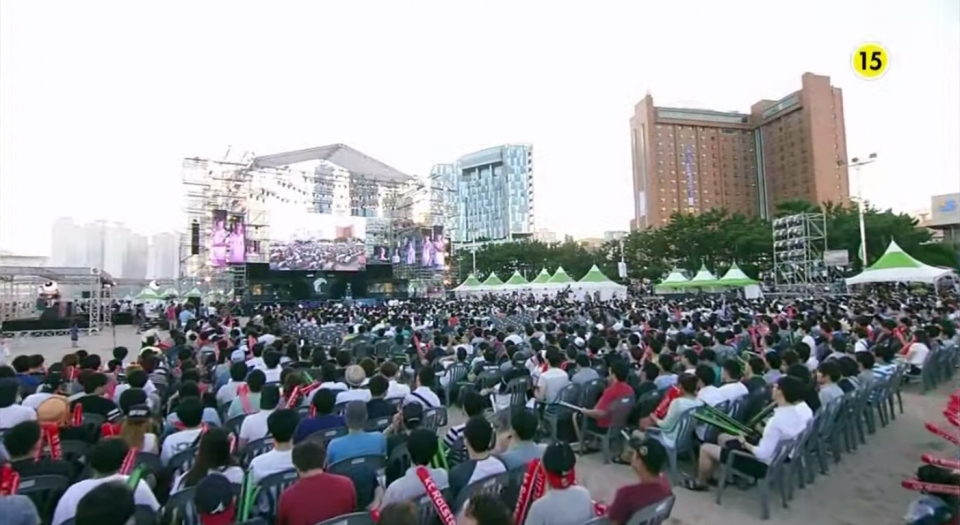 The scale of esports in Korea is certainly the largest in the world. Massive venues such as the Busan Bexco Stadium and Haeundae Beach are constantly packed to the brim with thousands of fans, keen to see their favorite teams and players battle it out. When considered alongside the massive success of Korean pro gamers in a multitude of esports, it's easy for the average foreign fan to look upon Korea and see it as a haven for esports. A place where masterful pro gamers can hang among the most elite of footballers.
The Korean government is also on board with competitive gaming and even has a department for the purpose of governing esports, named the Korea e-Sports Association (KeSPA). Huge sponsors such as Samsung, SK Telecom, and Korea Telecom (three of Korea's largest companies -- imagine Google or Comcast sponsoring an esports team) all lend their support to various esports teams in the form of gaming houses, multiple coaches, and equipment. With the above in mind, one can hardly be blamed for thinking that pro gaming is a well-accepted, normal part of Korean culture.
Gaming is undoubtedly an important part of Korea's youth culture -- many students can be found spending their precious free time in "PC bangs," or Internet cafes, primarily focused on online gaming. League of Legends is currently the number one game being played in Korean PC bangs, but the proportion of League of Legends players who are also dedicated esports fans, according to OnGameNet Global contributor Michael "Chexx" Kiefer, is quite low. "The majority of fans are really casual. There are a few hardcore fans -- some very dedicated fangirls, as you would know if you watch the OnGameNet stream -- but they are easily in the minority."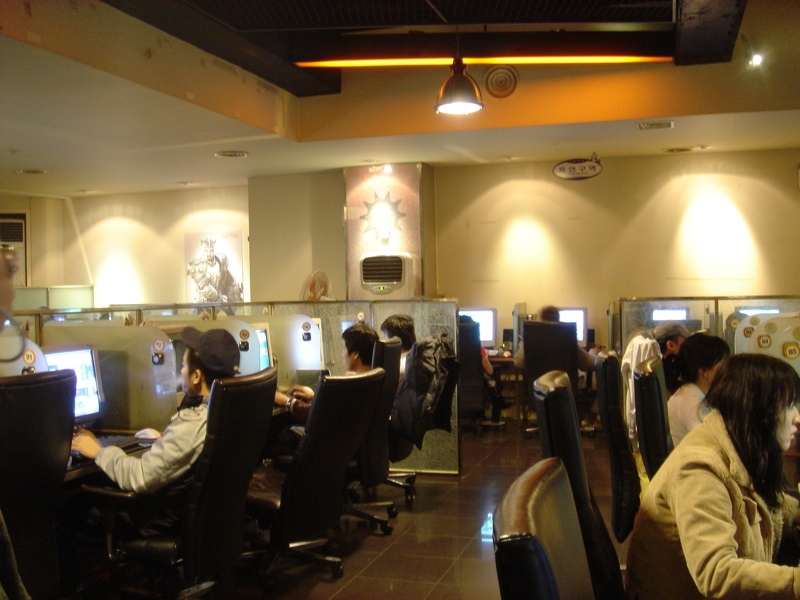 It seems jarring that an industry that appears to be so large could have such a small market. However, the reality is that esports is a niche market in Korea, in spite of its perceived size. The reason for this, according to Chexx, lies in the overwhelming focus on education in Korean culture -- one that allows little room for professional gaming.
"Western fans over-romanticize how esports is perceived in Korea. In Korea, education is the most important thing, especially from the beginning of high school to the end of university. Esports isn't regarded as a prestigious career path in Korea, where every parent is happy for their child to pursue pro gaming and delay their education," Chexx admitted. It's not entirely difficult to see why. Over 50 million people live in Korea, and only 80 individuals find themselves with a starting spot on an OnGameNet Champions team, making professional League of Legends an overwhelmingly risky job prospect.
In that regard, Korean esports fans are not really too different from Western esports fans. They are a small but passionate crowd, hopeful that pro gaming will gain more traction with mainstream society.

CONNECTING A NEW GENERATION

High school students don't exactly get a vacation, explains Chexx. "Their average school days last from 9am till 9pm because of after-school lessons. When the school term ends, they still need to attend 'vacation school' in order to stay competitive," he said of Korea's Youth. The difference between the life of an average student in Korea and that of a pro gamer is vast, and many young students follow esports as a kind of wish fulfillment.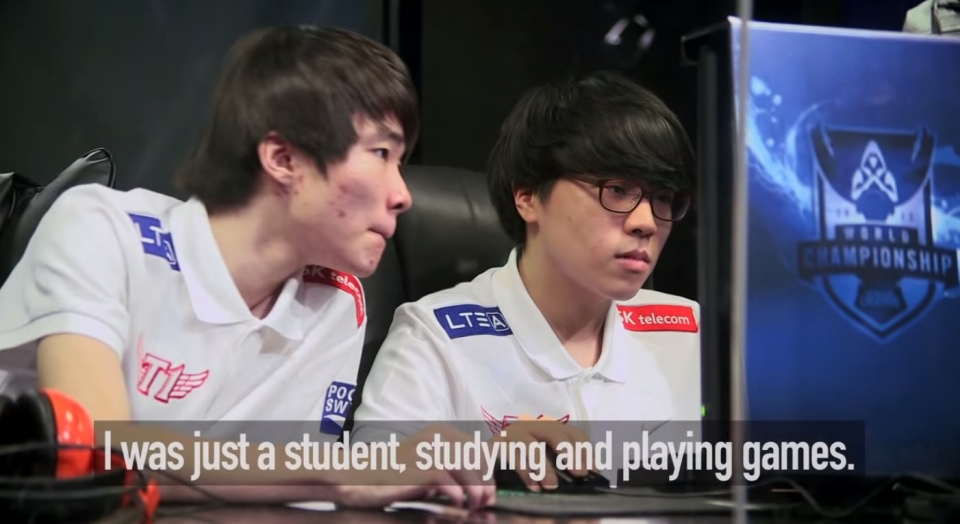 Chexx is still stunned by the new generation of esports fans that has risen in Korea due to the influence of League of Legends. "After the conflict regarding broadcast rights in StarCraft was resolved by KeSPA and Blizzard, there was a huge void left in Korean esports. All the old Brood War players had retired, so there wasn't really anyone to whom the younger generation could connect with." With the rise of League of Legends in Korea, a new crop of young players has come to the forefront -- a young group of relatable pro gamers.
Players like Lee "Faker" Sang-hyeok and Kim "Deft" Hyuk-kyu are quite literally one in a million. Having attended the same high school, Faker and Deft chose to put their education on hold to pursue their pro gaming careers. For many young people around Korea, to play on such illustrious teams as SK Telecom T1 K and Samsung Blue would be a dream come true.

ESPORTS ON THE GO

Although it may seem like a given when considering the nature of esports, the Internet has been instrumental in reaching esports audiences. Although stations such as OnGameNet do broadcast esports events on television, Chexx notes that, "most fans consume esports content on their smartphones while commuting to school or work." The rise of streaming has coincided with the decline of televised esports, signalling a move away from the days where the latest StarCraft tournament would be spectated almost entirely on national television.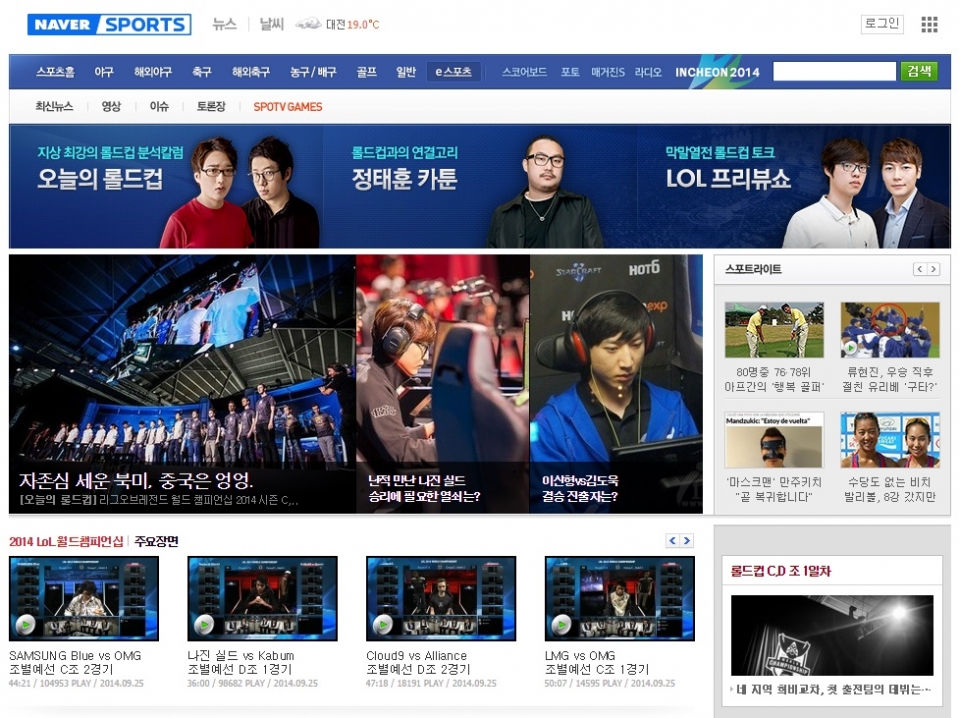 That being said, esports is not necessarily being shoved out to alternative media. Though it still lacks strong mainstream coverage, the latest esports happenings can now be found on popular mainstream news sites. "The biggest recent step in legitimizing esports in mainstream media has been the push from KeSPA's president to add an esports tab on Naver," Chexx explained. As Naver is essentially Korea's answer to Google, this move is much larger than it appears. The esports tab is accompanied by stream links and a calendar for upcoming games, allowing even the most uninvested fan to stay up-to-date on Korean esports.

SINK OR SWIM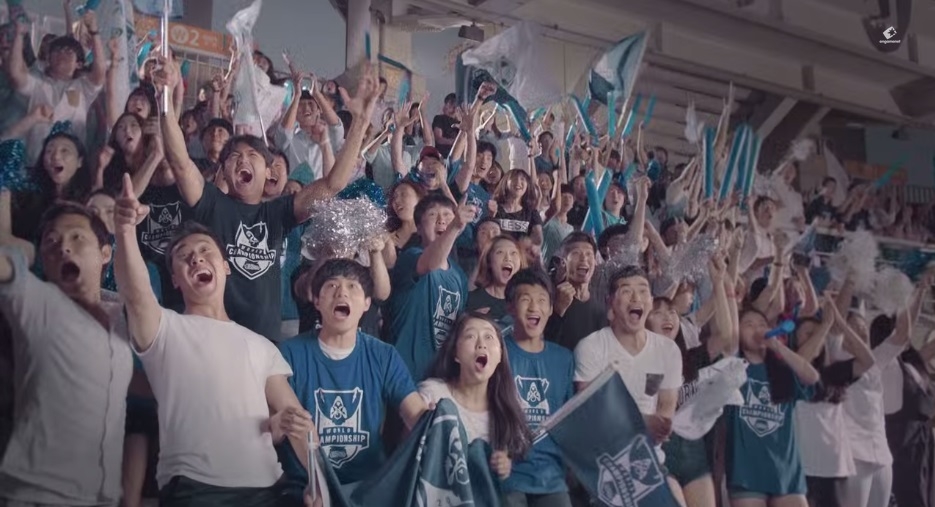 There is only one way for a pro gamer to guarantee recognition in Korea -- victory. "The 'no matter what' attitude is emphasized. There is nothing besides doing well. It's like putting your life on the line to game," CloudTemplar reflected. Korean fans switch their support often, and for the most part, the only thing that sets a popular team apart from an unpopular team is their performance. "Everybody in the younger generation knows who Faker is, and they definitely know who SK Telecom T1 and Samsung Galaxy are, but the other teams aren't as famous. The only exception is probably CJ Entus Frost."
While Korea's fans might seem fickle, when it comes to international competition, they are behind their countrymen 100%. The dream World Championship for Korean fans is one in which Korean teams do not lose a single game to foreign teams, as has been repeatedly stated on Inven, Korea's most prominent gaming website (and echoed by Korea's Worlds representatives). With a combined 35-2 record since the quarterfinal stage of the 2013 World Championship, the esports fans of Korea are well on their way to seeing their hope realised.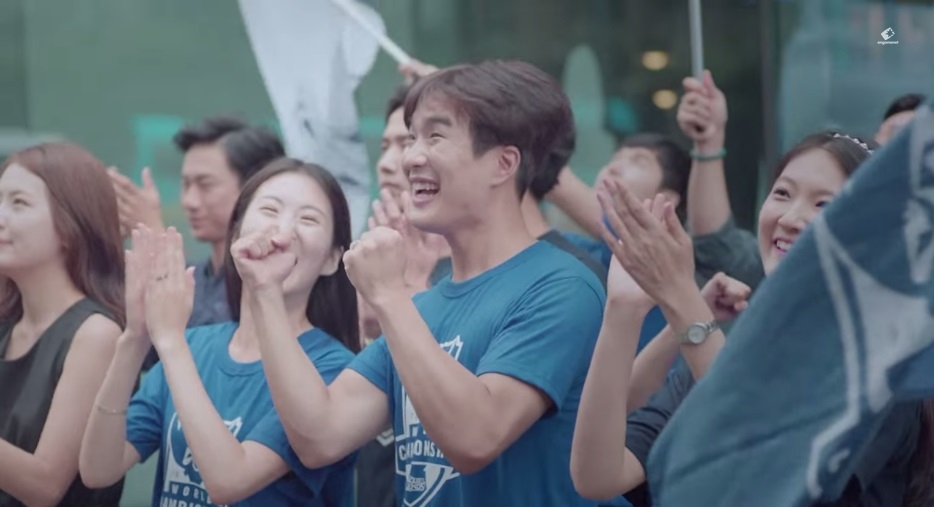 In the next few weeks, thousands of high school students will huddle around their smartphones during lunch, rewatching the latest big plays at Worlds. Thousands of college students will browse Inven on their way home, discussing their favorite teams' strategies. Whatever the medium, their passion and desire to see Korean teams dominate the world is what unites them as Korean esports fans.