By Cameron Gilbert - Thu 10/02 from lolesports.com

Two splits' worth of regional competition, regional finals all over the world, and a grueling Worlds Group Stage in Southeast Asia all come down to this: eight teams, one bracket, and only one more chance. Each of these eight squads carries the hopes of millions of fans, and the dreams of their home countries, with them to the Rift as they get ready to face their final opponents. Their journeys here have been long and arduous, but it's now that separates the Champions from the challengers.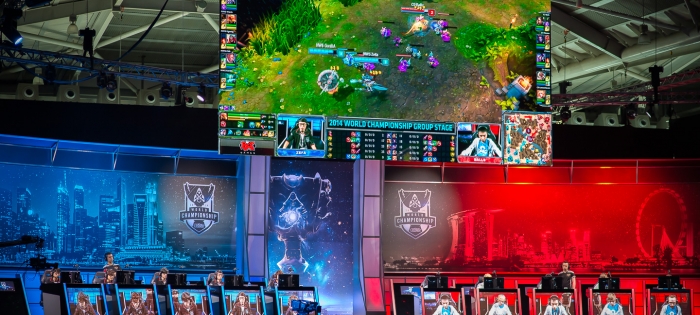 ROAD TO REDEMTPION: SAMSUNG WHITE

It's a story we've heard time and again since Worlds began, but only because it's simply that compelling: Samsung White is a completely new team this year. Their embarrassing exit from the 2013 Worlds Group Stage feels like little more than a bad dream, as SSW sits as the only undefeated team left in the pack. Stopped short of OGN The Champions titles three times this year, bringing home a silver and two bronzes instead, a World Championship would be just the thing to wipe away that legacy once and for all.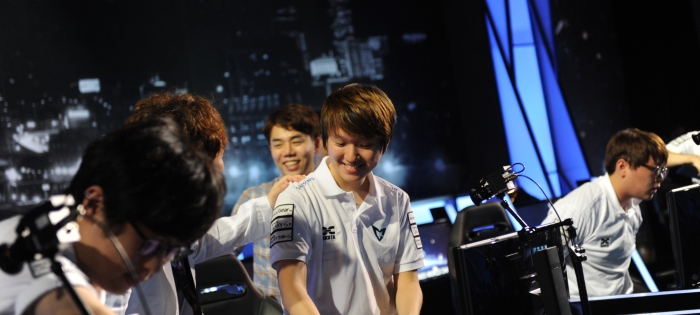 Their performance in Taipei could not have made a more emphatic statement for White. At no point did the team feel truly in danger of losing a match: even when they gave up a few kills or lost an objective, you could tell that every one of White's players felt in control of their own destiny. That confidence can be chalked up in large part to Mata's peerless vision game, giving their players the freedom to dictate the entire match. When added to jungler Dandy's impeccable counter-jungling and objective control, it leaves their carry players like ADC Imp free to style on their opponents. It's safe to say: Samsung White is the team to beat at this year's Worlds.

DO YOU BAY-LIEVE: TEAM SOLO MID

It's that very task that Team SoloMid is going to have to rise up to if they want to keep their World Championship hopes alive. Non-Korean teams have become the underdogs at Worlds, and TSM has certainly had a rough time getting themselves to this point. After a major roster overhaul, TSM fell hard to Cloud9 in Spring and disappointed for most of Summer. However, the last minute injection of OGN veteran Lustboy shored up many of the team's weaknesses, earning TSM a hard-fought Summer Split first place and a trip to Taipei.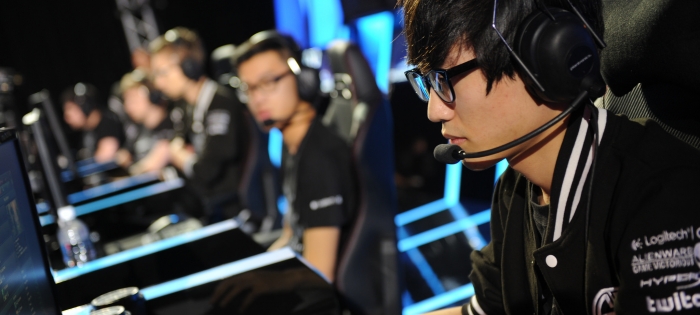 Groups for TSM were a mixed affair. They looked strong in victory, but their losses revealed a troubling weakness. Star Horn Royal Club picked them apart on Day 1 with movements that made them look completely outclassed. And when they went up against SK Gaming in their final match of Groups, victory slipped right through their outstretched fingers. Though they looked good in the games they won, with Dyrus' Rumble and Amazing's Lee Sin standing out even among all the players taking up those champions, they've got to dig even deeper to take down Samsung White. This is the toughest challenge TSM has ever faced. Do you bay-lieve in apple pie?

A GENERAL'S RETURN: SAMSUNG BLUE

North America's General may have stepped down, but the Korean player who shares the nickname has truly come to make it his own. His disappointing performance at Worlds 2013 fully behind him, Dade stands at the head of a Samsung Blue team that's gone from nothing more than White's little brother to the number one ranked team in Korea. With the General at the helm, Samsung Blue took home the OGN Spring title and finished in a close 2nd in Summer. Of the three Korean teams present at Worlds this year, it was hard to look at Samsung Blue as anything other than this year's clear favorite.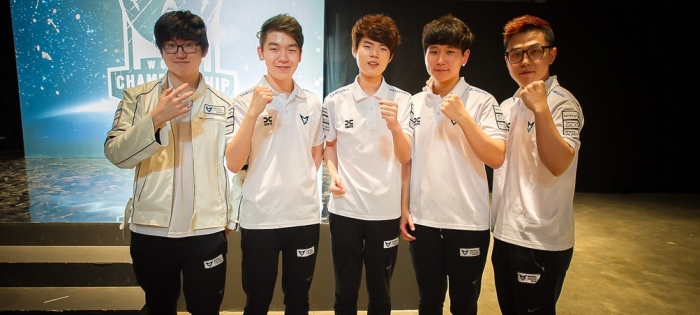 Of course, Samsung Blue showed themselves to be slightly more mortal than expected in Singapore. It's true that Deft's mastery of team-fight positioning and Dade's impeccable assassin play were more than enough to earn them a 5-1 record and advance in first place. However, they still dropped a match to Fnatic: a match that showed their players capable of being outplayed on even their best champions. They're the heavy favorites in their match coming up, and series play is certainly where Korean teams shine the most, but there are holes that will need to be filled if they want to become the World Champion.

THIRD TIME'S THE CHARM: CLOUD9

This is the third time Cloud9 has stood on the international stage this year. At IEM Katowice, they lost to Fnatic in the semifinals. At All-Stars, they lost to OMG in the semifinals. Both times, Cloud9 entered the arena as the reigning kings of North America. Now, dethroned by TSM in a close Best of 5 in the Summer Split, Cloud9 comes into Worlds hungry to put themselves back on top. Hai, their mid-laner and shotcaller, underwent some of the most intensive training of any player coming into Worlds, and the rest of his team hasn't been slacking either. Cloud9's here to win.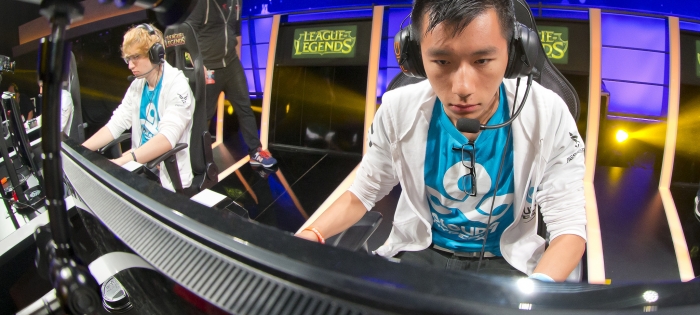 Put into a group with the European champions Alliance and NaJin White Shield -- a team that had just run through the OGN gauntlet -- it was tough to say whether Cloud 9 would even get out of their group. After splitting the series with Alliance and showing up huge in their second match with Shield, they were ultimately able to make it through. C9 faced Shield one more time in a bitterly fought split push war for the first seed and the right to dodge Blue, but lightning would not strike twice for the Americans. Out of all the North American teams, Cloud9's synergy and strategic shot-calling, coupled with Meteos' effective jungle movements, make them perhaps the best match for a Korean squad in series play. But in the end, C9 went 1-2 with Shield, and Shield looked shaky. Samsung Blue is going to be a whole other story.

BACK IN NAME ONLY: STAR HORN ROYAL CLUB

We saw a Royal Club on the Worlds stage last year, captained by the charismatic support player Tabe. This team is also called Royal Club, but other than Uzi on AD carry, the teams have little in common. After their roster fell apart in the offseason and the team struggled to settle on an effective new one, they looked to Korea for answers. Rechristening themselves Star Horn Royal Club, they brought in a Korean coach to instigate a professional training regimen, not to mention two Korean players in jungler inSec and support player Zero to round out the lineup. Royal smashed their way through the competition to become China's second seed and bring the organization to the Worlds stage once again.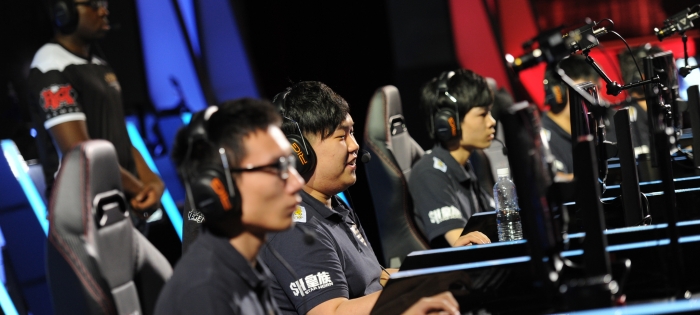 Royal entered Group B as the favorite, and their explosive play showed us exactly why. InSec's Rengar demolished Team SoloMid in their first match, and Uzi's carry play seemed every bit deserving of his reputation. The sole match they dropped was to TSM on the final day, on the back of an incredible game from TSM's jungler and top laner. Though they've shown a bit of weakness in their solo lanes, for the first time Royal Club will be facing their quarterfinal opponents as the clear favorite: looking for sweet, sweet revenge.

SLEEPING GIANTS: EDWARD GAMING

Edward Gaming entered Worlds with a lot of fanfare. The most successful team in China by a tremendous margin and with one of the best AD carries in the world, it was said that EDG just might be the team that can match up to the Koreans. They've certainly got the credentials. First place LPL Spring playoffs. First place LPL Summer season. First place LPL Summer playoffs. First place China Regional Finals. They even picked up a win in the X-Championship Chinese online tournament just after Regionals. Everything was coming up EDG.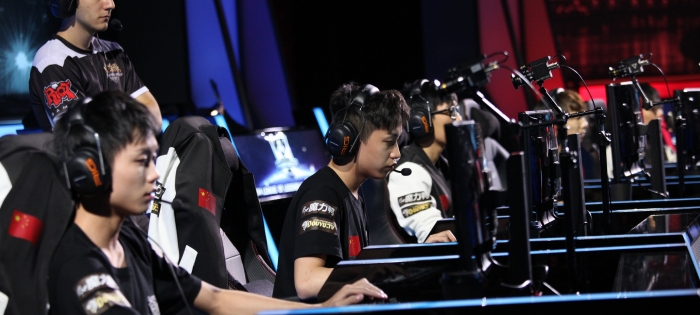 They kicked off Worlds with a loss to Samsung White, but that game wasn't the problem. It was the games that came after where the doubts began to set in. Outside of Fzzf on support, their players weren't living up to their usual standards. Showing weakness in their solo lanes and NaMei underperforming, EDG dropped to ahq and had to rely on a tiebreaker to advance. Their current level won't be nearly enough to take down a Royal Club that's looking stronger, and more aggressive, than ever. EDG's strength comes in the late game, but Royal won't let them get there. They've shown us time and again that they're better than this. It's time for them to wake up and show us what they've got.

BATTERED AND BRUISED: NAJIN WHITE SHIELD

NaJin White Shield went through hell and back to make it to Worlds. Without enough points to qualify for the World Championship, they were forced to run the Gauntlet: the Korean Regional, which took the 3rd-6th placed teams and placed them into a single elimination seeded bracket. Starting at the bottom, Shield was forced to run through three world-class teams, including an OGN Champions victor and last year's World Champions. And they rose to the occasion, defeating them all to earn their place at Worlds.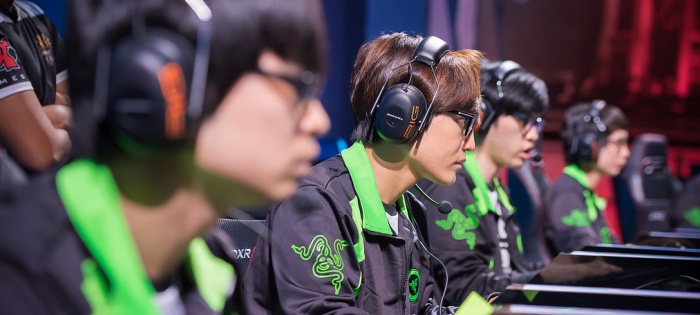 The clear favorites of their group, it was assumed that Group D would largely be a battle to see who would advance behind them. This couldn't have been more wrong, as Shield dropped games to both Alliance and Cloud9, and very nearly lost more. They defeated Cloud9 in the tiebreaker to hold on to the first place seed, dodging Samsung Blue, but it was a match that could've easily gone the other way. Save and Watch haven't been living up to their standards, and Zefa's positioning has cost them at times. They have the tools to go all the way at Worlds, but of all the Korean teams, it's Shield that looks the most vulnerable right now as they head home for the Quarterfinals.

BYGONE GLORY: OMG

In contrast to the other two ADC-centric Chinese squads, it's top and mid where OMG has carved out their legend. Last year at Worlds Cool was the player who managed to solo kill Faker in lane, and GoGoing's consistency and snowball potential made him a legend in the Eastern scene. Unfortunately, roster trouble and consistent problems in their bottom lane have left OMG unable to be the dominant team in 2014 that they've been in the past. They're consistently strong, and always in the conversation, but the rise of EDG and SHRC seems to have left OMG behind.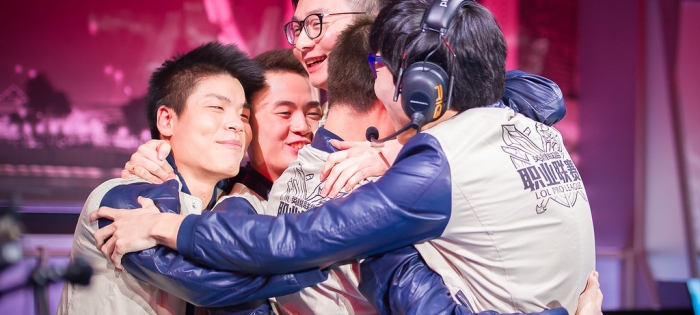 Things didn't get easier once they got to Worlds. Group C was by far the closest group of all four, and OMG had to fight tooth and nail to get out after dropping two games on the first day. Desperation often gives way to inspiration, and OMG's resolve to win at all costs brought us the most memorable game of the Group Stage: a nailbiter back door defense against Fnatic. Narrowly escaping the group at 3-3, the team will need to do something about their Achilles heel if they want to have a shot against Shield. DaDa777 on support has been a liability for OMG throughout the event, and you can bet Shield's GorillA will punish every single one of his mistakes. No matter how strong their solo laners are, OMG has some work to do if they want to keep their hopes alive.
The Quarterfinals are less than a day away, so it won't be long before we see how it all ends up. One thing's for sure, though: this year's Worlds has been the best one yet.