Excitement was high in the air as summoners from across Metro Manila gathered together at the SM Megamall – Cinema 7 last October 19, 2014 to watch together and witness the glory that is the League of Legends 2014 World Championship Finals.
In just a couple of days, tickets to the 500+ seat cinema was sold out, a historical first not just for League of Legends in the country but also for an eSports event ever shown at a major Philippine theater. Come the day of the World Finals, droves of LoL eSports enthusiasts watched in awe as the majestic opening performance by Imagine Dragons came to life on the big screen.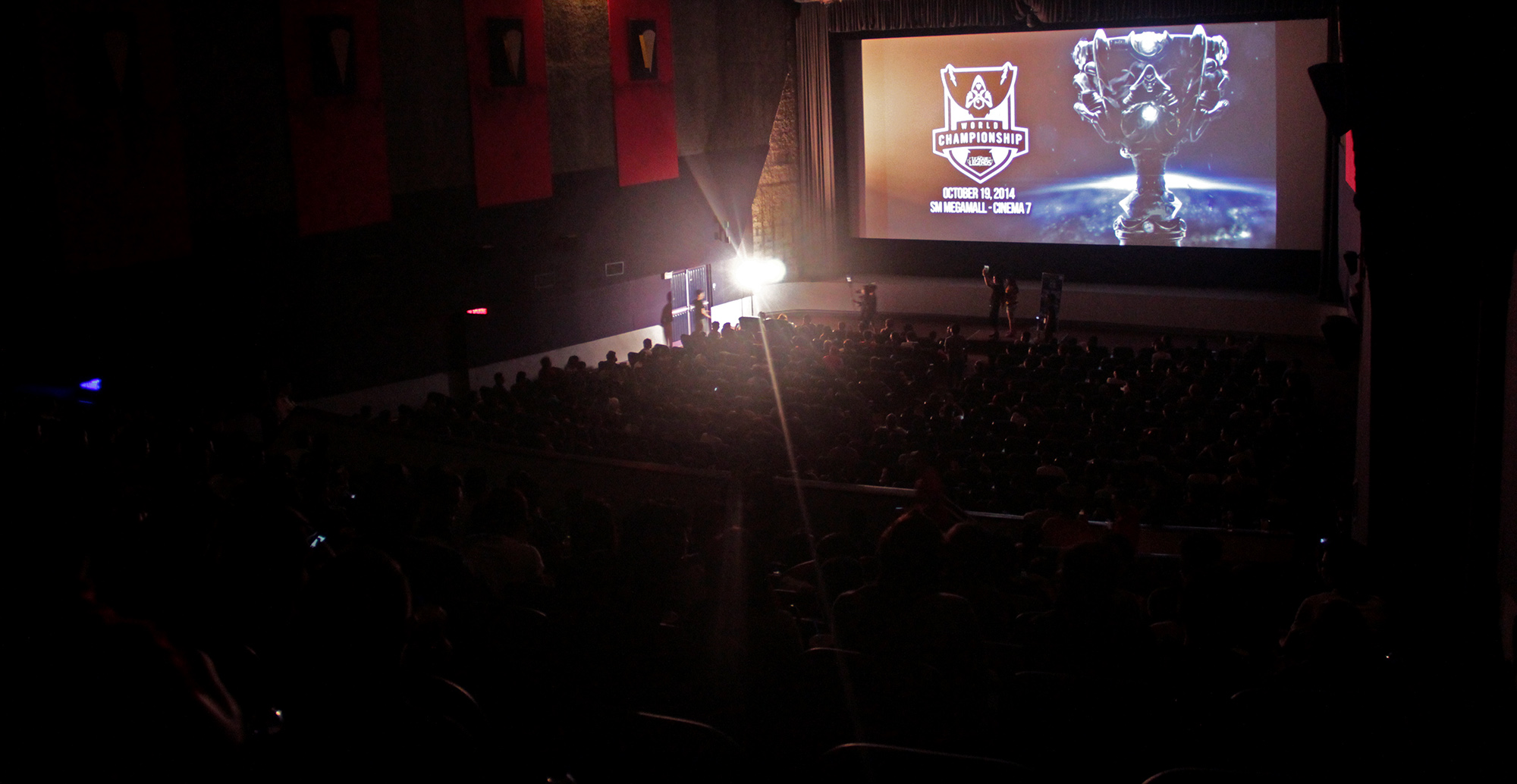 An overview shot of the SM Megamall Cinema 7
Everyone was at the edge of their seats as the day drew on and action-filled matches worthy of Worlds was won by Samsung White (SSW) one after the other. But just as everyone thought the day would end with yet another 3-0 similar to last year's Staples Center Finals, China's Star Horn Royal Club (SHR) swept game 3 from the Korean powerhouse team and the cinema just roared into life!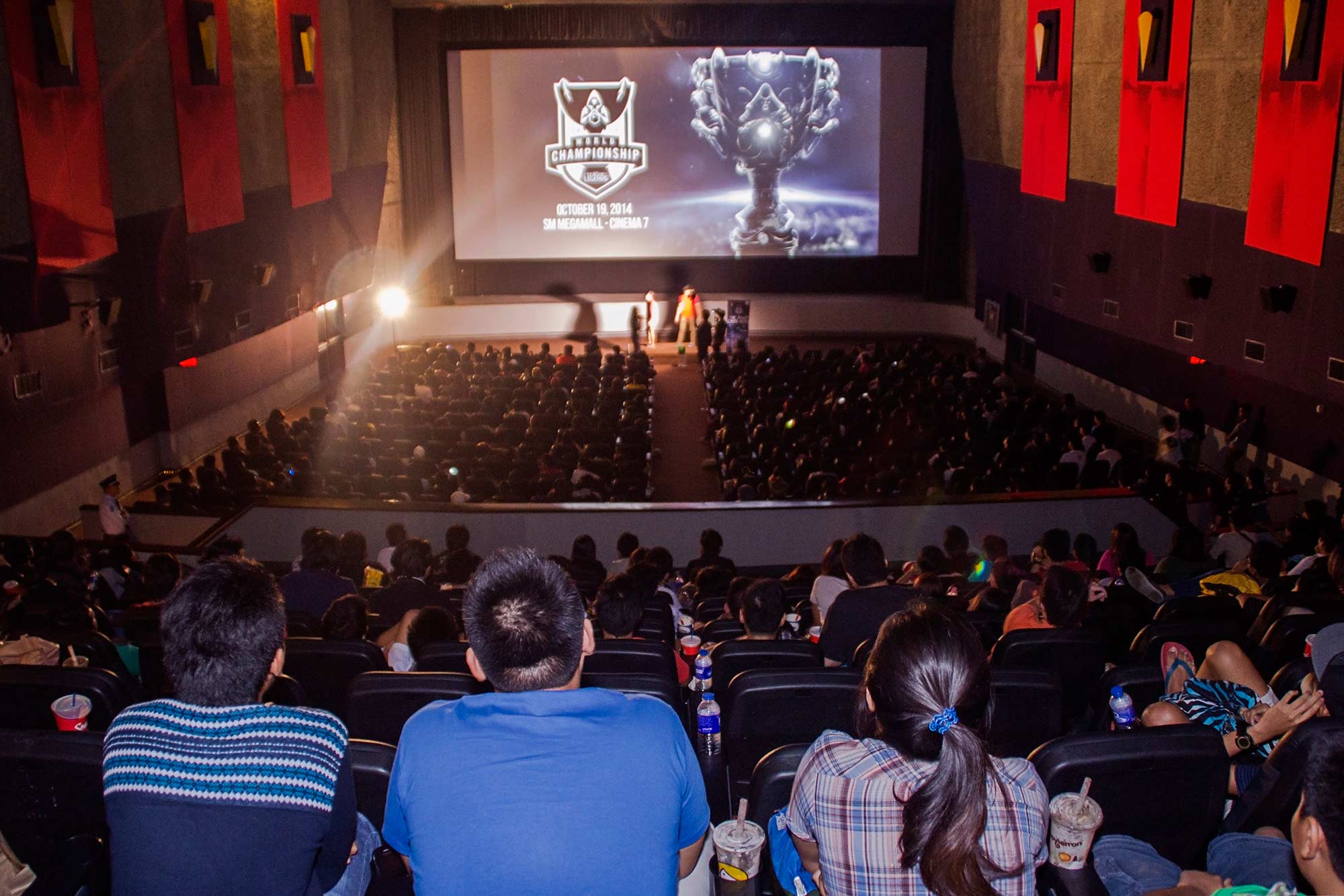 But Samsung White just proved themselves worthy of being called the world's best League of Legends team as they took Game 4 with flying colors, earning them the honor to be called the 2014 World Champions and hoist the highly coveted Summoner's Cup.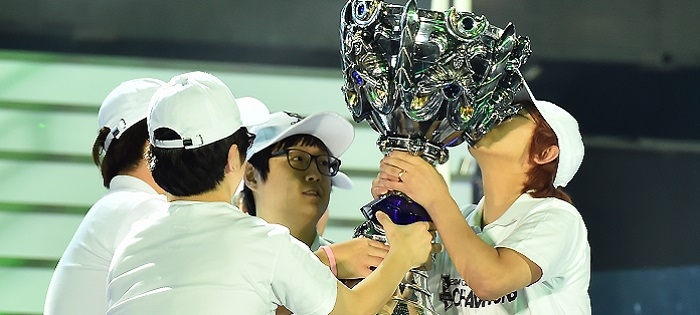 2014 World Champions: Korea's Samsung White
We are humbled and encouraged by the support and turnout of the audience. Together with our partners Rumble Royale, SM Cinema, SMART Prepaid, SMART Bro, GameX, CM Storm, Razer, Animax and PLDT Alpha Enterprise, thank you Summoners! We look forward to see you all again next year!
Got photos of your Worlds experience? Share your moments during the event. Post them on your Facebook, Twitter or Instagram accounts with the hashtags #Worlds and #LoLPHWorlds. You can also check out some photos we took and tag away yourselves and your friends.