Attention all League of Legends enthusiasts, newcomers and veterans alike! PGS gets its own exciting rework this 2015! Coming up with massive changes from new teams down to a new set of shoutcasters, PGS is back and bigger than before!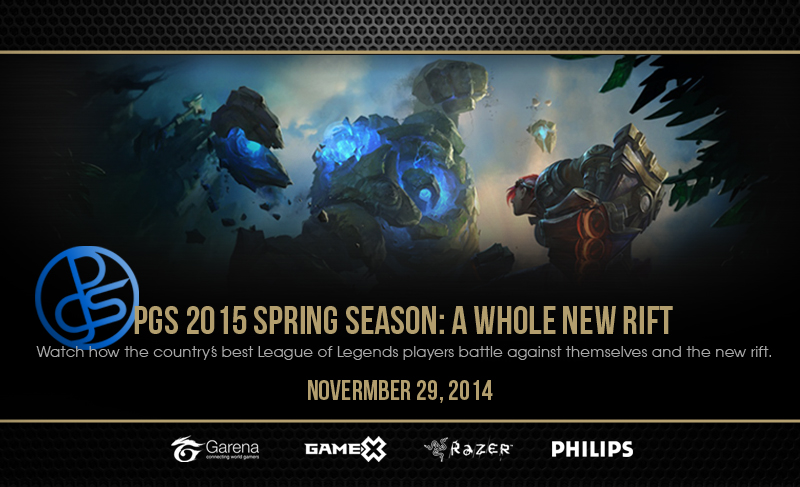 New Rift Experience

Along comes Patch 4.20 with the pre-season jungle changes bringing in stronger jungle monsters in the Summoner's Rift as well as major changes to the Dragon and Baron Nashor! These two monsters have been hitting the gym and are ready to make teams struggle for their rewards! But junglers need not to worry with a new arsenal of items to diversify and create new exciting strategies to win. More options mean more possibilities!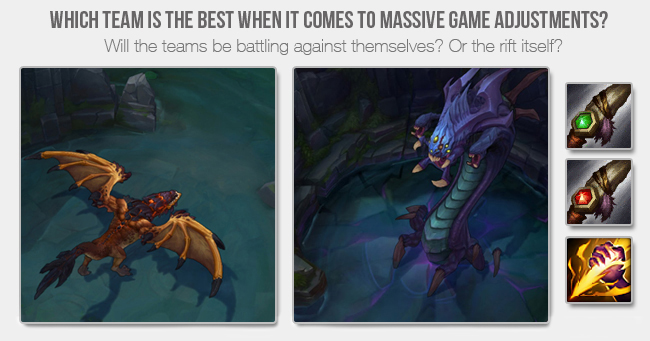 From Six to Eight Teams

In line with the changes to the Garena Premier League, the Pro Gaming Series has also expanded with three new teams joining the fray.

Newcomers J2 eSports Betrayal, Naga eSports, and Imperium Pro Team Blue are out for blood and looking to establish themselves as contenders in the PGS. Veterans Mineski, Pacific eSports, GameX Wargods, and Imperium Pro Team are back with brand new faces joining their rosters. Only Diamond has stood the test of time with all players back and ready to go for another season. With lots of new and familiar faces, PGS 2015 Spring Season is shaping up to be one of the most exciting seasons yet.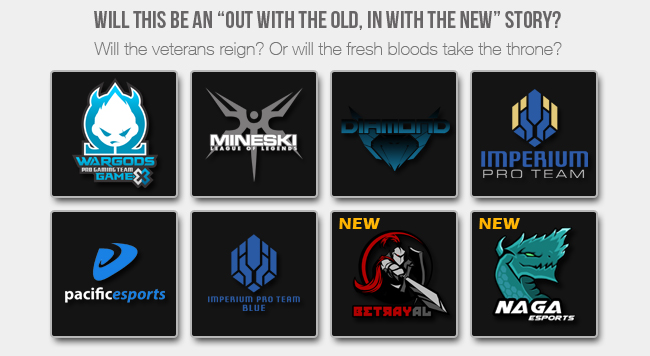 New Faces

Hyping up your screens come six new shoutcasters spawning at the Rift! Catch three of them live as they start off the PGS 2015 Spring Season!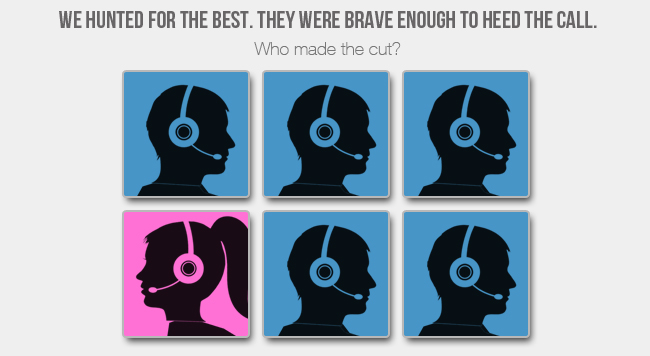 Watch'n Win Is Back

And if PGS 2015 Spring Season or the pre-season changes aren't exciting enough for you, the much anticipated Watch'n Win is back! Every week, 10 lucky viewers will have the chance to win awesome prizes!

See the mechanics here.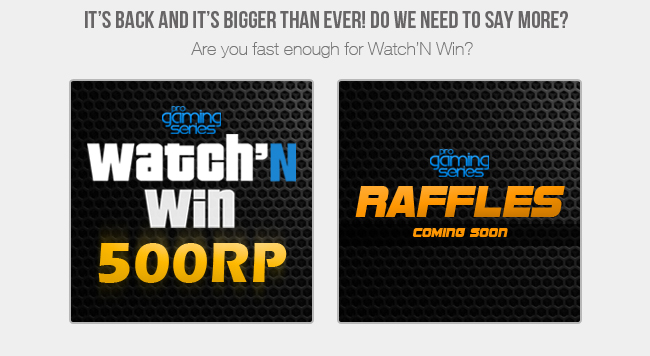 Welcome To The PGS Rift

Check us out on our Interactive Community Platform in Talk Talk (ID 17188811) to hangout with the shoutcasters and players. Don't forget to join and be part of the PGS community!