Attention Troopers!
The next Raid Tour Tournament has already been decided. Raid Tour On Ground Tournament goes to Legarda this coming December 13, 2014. 32 Teams will be selected and will participate in this tournament. Form your teams now and check out how to register below to get a chance to take home cash prize and In game items.
Arena Stadium
December 13, 2014 (10:00 AM) - Saturday
2164 CAFE LEGARDA ST QUIAPO MANILA METRO MANILA
(beside Mang Inasal)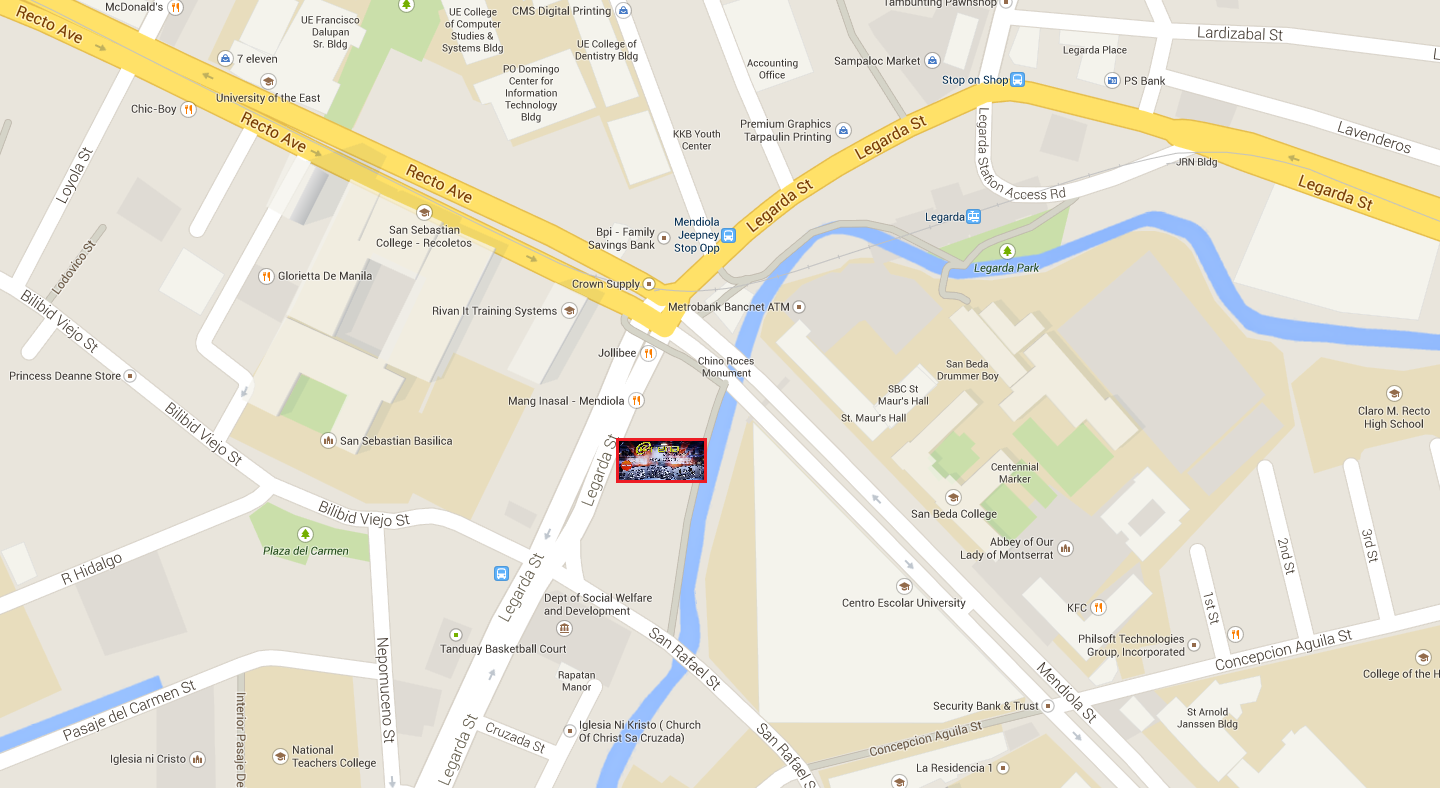 Competition Format:
- Game : Point Blank
- Game format : 5 vs. 5 Bomb mission(mode)
- No. of Rounds : 5 rounds
- Each Round Time : 3 minutes
- No. of Matches: 2 Matches
REGISTRATION:
In order to qualify for On Ground Registration, a team must have:
- Interested participants should go to the cafe listed below and register their team.
- Up to five (5) members and must have a Valid PB account.
- No Registration Fee is Required.
- Active PB accounts are required in order for a registered players to participate.
- Only 32 teams shall be allowed to join the tournament on a first come, first served basis.
- Open to all Troopers (Pro and Amateur).
- Players must Agree to follow the rules and regulation found here(http://forum.pb.garena.ph/showthread.php?109596).
Tournament PRIZES:
Champion: 6,000 PHP + 30D Garena Esport primary weapon of choice , Garena Esport Dual D Eagle , Garena Esport Keris
1st Runner up: 2,000 PHP + 14D Garena Esport primary weapon of choice , Garena Esport Dual D Eagle , Garena Esport Keris
2nd & 3rd Runner up : 1,000 PHP + 7D Garena Esport primary weapon of choice , Garena Esport Dual D Eagle , Garena Esport Keris
Top 8: 500 In Game Cash + 5D Garena Esport primary weapon of choice + 3D Garena Esport Dual D Eagle + 3D Garena Esport Keris
Consolation Prize: 3D Garena Esport primary weapon of choice