GAME 1 - UE vs UST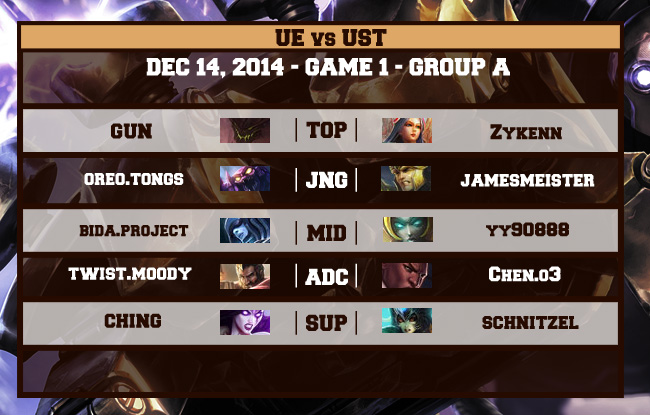 An almost even match for UE and UST. UST proved that their laning phase is much superior to UE but as the game progressed, UE showed their rotations that almost lead them to claim their first victory. Team UST's teamwork and well timed skill executions gives them the opportunity to grab their first win in LCL.
GAME 2 - STI vs FEU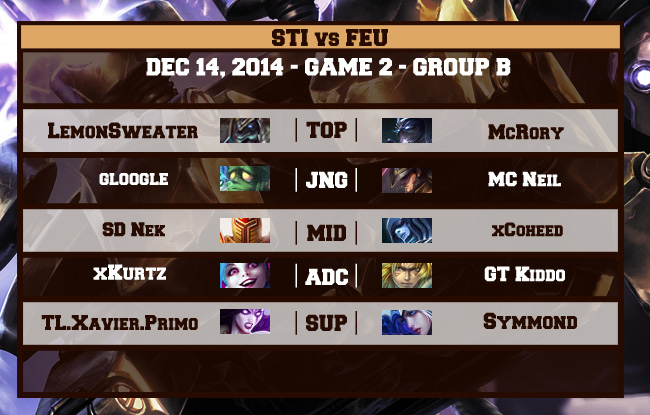 A rather one-sided game in favor of Team FEU, FEU showcased their dominance against Team STI by their unorthodox line up that composed of a Jungle Twisted Fate and a Support Ashe, Aside from the picks, FEU's champion ultimate with Shen, TF, Ashe and Ezreal gives them a massive amount of global presence that results to good ganks and made them the victor for this game.
GAME 3 - JRU vs CSB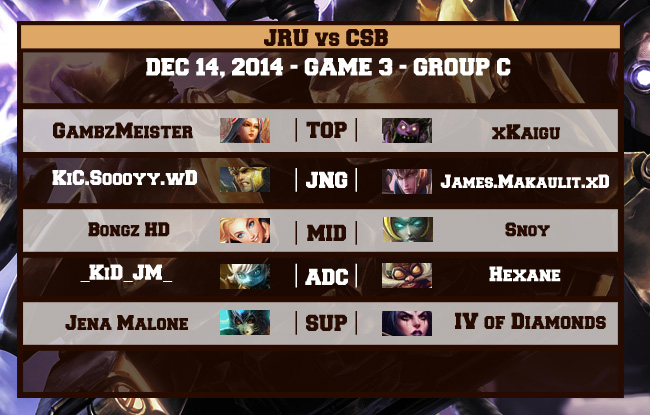 Another match with an unexpected line up, CSB having a Jungle Quinn and Support LeBlanc against team JRU's standard picks. Team CSB's Jungle Quinn's aggressive pre-level 6 ganks allowed them to take the early lead. As the game continues, xKaigu's Dr.Mundo (CSB) began to get tanky topping up with Snoy's (CSB) well timed Orianna ultimate gives team JRU a very hard time which also is the key to their win.
GAME OF THE DAY: GAME 4 - ADU vs UP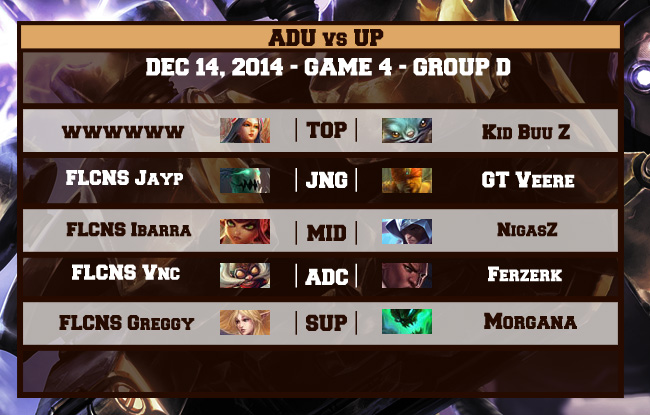 UP stood strong on the early parts of the game until Team ADU's smart plays turn the tables in their favor. UP continued to crumble as the game goes on. The late game rises and Team UP's Morgana (Thresh) landed a Death Sentence to FLCNS.Ibarra (Annie) and started a fight but team ADU reacted so well and counter engages team UP. FLCNS.Vnc's (Corki) excellent positioning and WWWWWWWWWWW's well fed Irelia and their Team's massive chain of AoE damage allowed them to claim their first victory.