Attention ladies of the League!
Join the eSports Fever as Garena Philippines bring you the Iron Solari League(ISL)! ISL will take its second leg on February 22, 2015 in The Net.Com - Recto Manila.
Form your teams as early as now and check out how to register below and get a chance to take home PHP 8,000 cash prize pool!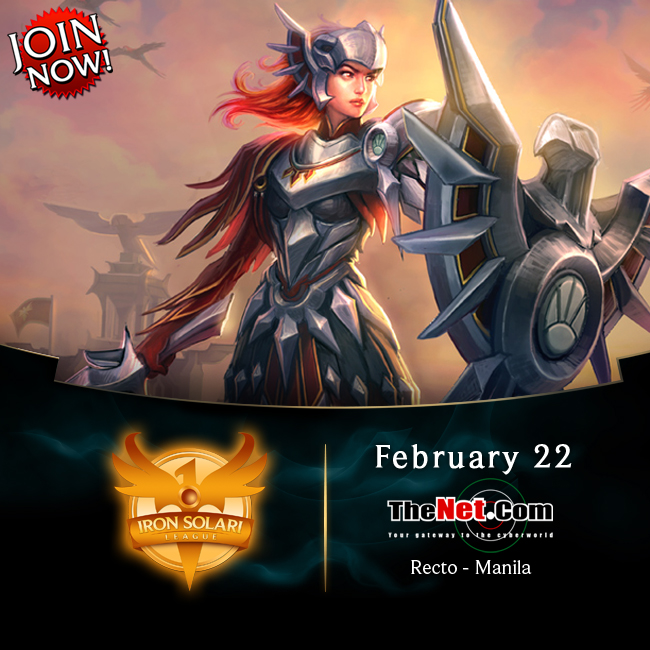 The Net.Com
February 22, 2015

1967 Claro M.Recto Avenue Manila
(University of the East (Lucio Tan "Dentistry" Building))
11:00 AM

- Up to five (5) members per team only
- No Registration fee pay PC rent ONLY.
- LoL PH Summoner accounts must be Level 30
- Registered teams with complete set of players and accomplished registration fee must be present on the event day at least 30 minutes before the start of the tournament to confirm participation.
- Only 16 teams shall be allowed to join the tournament on a first come, first served basis. Slots may be increased or subject to change based on the decision of the organizer.
- All female and members of the LGBT community who self-identifies as female are allowed to join

Champion: PHP 4000 cash + 5 LoL Shirts
Second Place: PHP 2000 cash
Third and Fourth Place: PHP 1000 cash