Here's yet another chance for Summoners from Visayas to take a step towards being part of the Pro Gaming Series. Join the Challenger Circuit: Visayas to be held this coming February 21, 2014 at the Command and Conquer Internet Cafe. Check below for more info.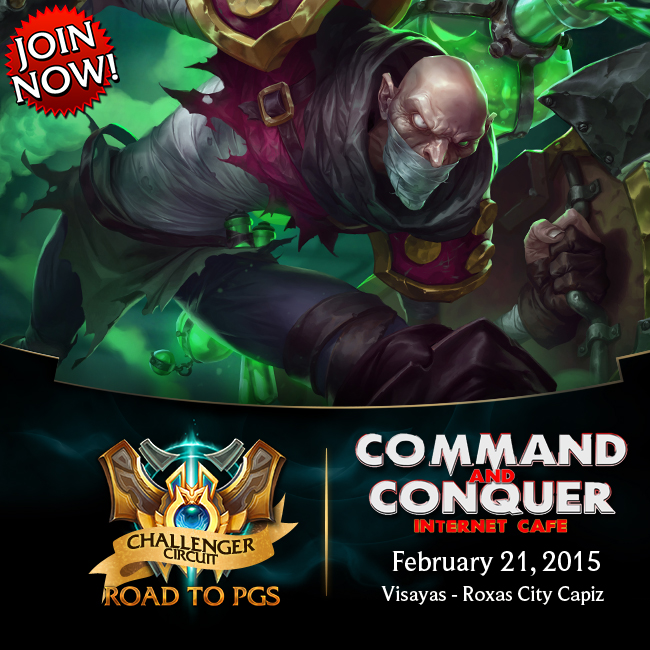 Date: February 21, 2015 - Saturday
Location: San Roque Ext., Roxas City
Available Team Slots: Open to 32 teams
Call time: 9 AM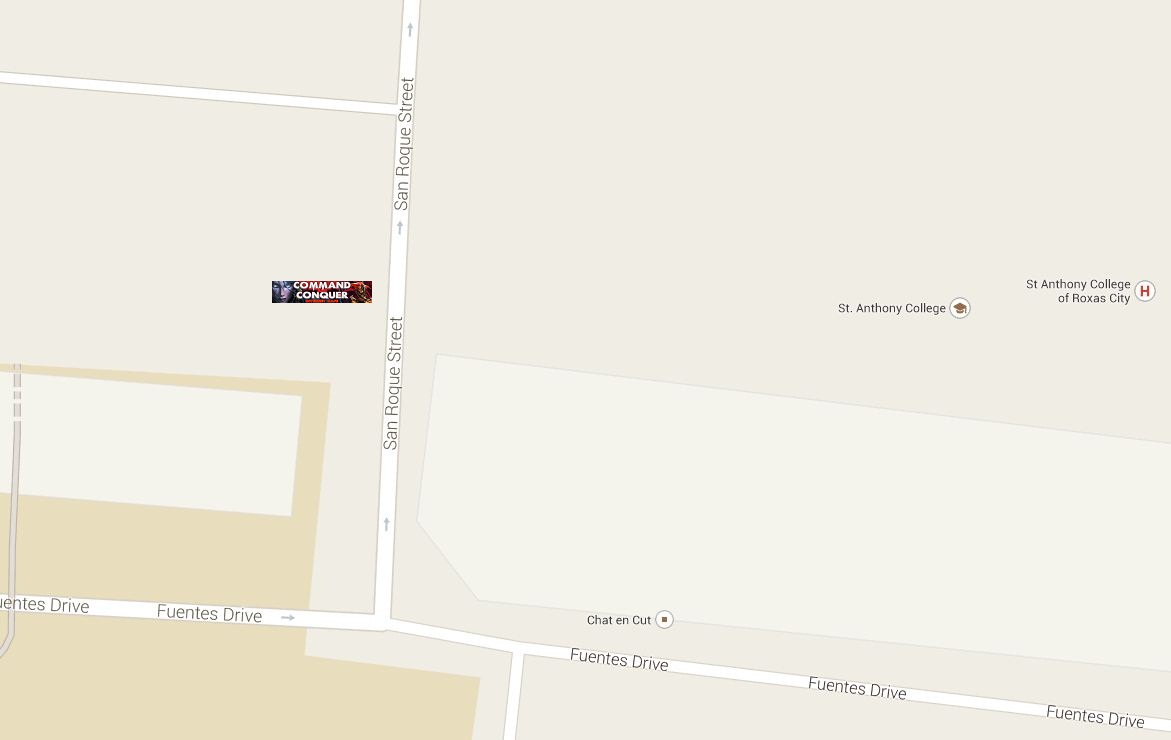 REGISTRATION FEE OF PHP 250 PER TEAM - INCLUSIVE OF PC RENT
The following teams are not allowed to join:
- Naga eSports
- J2 eSports Betrayal
- Mineski.Globe
- WG.PID Diamond
- Pacific eSports
- Imperium Pro Team
- Imperium Pro Team Blue
- GameX.Wargods

CHAMPION: PHP 8,000 cash + 5 LoL Tshirt + 450 RP per player
2nd Place: PHP 4,000 cash + 300 RP per player
3rd Place: PHP 2,000 cash + 200 RP per player
4th place: PHP 2,000 cash + 200 RP per player
5th to 8th Place: PhP 1,000 cash + 50 RP per player
9th to 16th Place: 50 RP per player

CHAMPION: 15 points
2nd Place: 10 points
3rd and 4th place: 5 points each
5th to 8th place: 2 points each
The team with the highest points in Visayas by a cut-off date (to be announced) will get a chance to compete with similar teams from across the country for a slot on the 2015 Summer Season of the Pro Gaming Series. For more info on PGS, you can check out the PGS Website - http://esports.garena.ph/pgs/ for updates.