What is the PGS Promotional Tournament?

The PGS Promotional Tournament is a tournament aiming to find the rest of the best League of Legends teams in the country to be an addition or to replace the current teams on PGS.


How it works (Mechanics)

For this season's promotional tournament, a total of eight teams (2 from Luzon, 2 from Visayas, 2 from Mindanao and 2 from the top ranking Challenger Teams in the current League of Legends PH) will be randomized into places for the bracketing with best of 3 elimination matches. The 4 winners from this stage will proceed to battle the bottom four of the current PGS teams.

-Note: the cutoff for the rank challenger teams will be on March 15, 2015 11:59pm.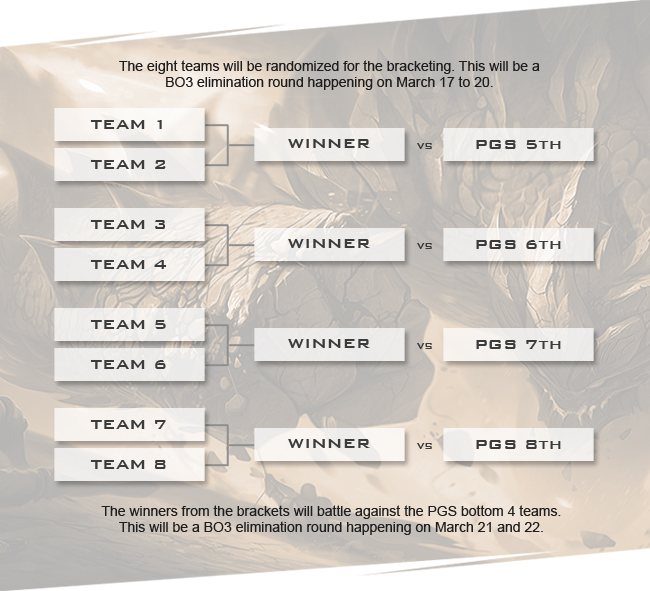 The Smart Prepaid Gamex Pro Gaming Series 2015 Summer Season

The top 4 teams from the previous season plus the 4 winners from the PGS promotional tournament will be the next teams to prove themselves worthy to be the next Philippine League of Legends team representative for the international scene which is GPL.