At the beginning of the year, we unveiled the latest addition to our international competitive calendar, the Mid-Season Invitational (MSI). Today, we're pleased to announce that we'll be hosting this battle of international top talent in Tallahassee, Florida, on May 7-10, 2015.
Featuring the regional champions from around the world, this tournament offers a brand new opportunity to see the best of the best from international leagues square off. We're excited to bring high-level live competitive play (and hopefully some epic matchups!) to East Coast fans, as well as to audiences worldwide.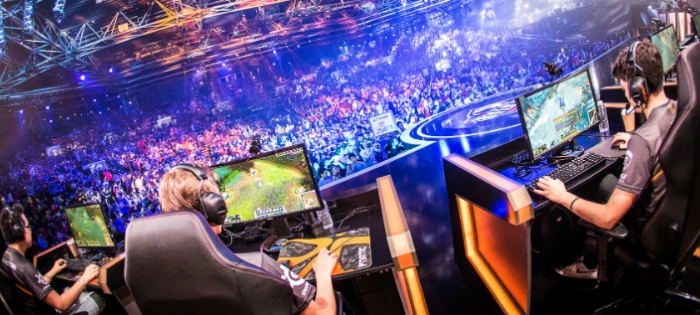 TEAMS
Five participating teams are chosen by winning their split playoffs in the EU LCS, LCK, LMS, LPL, and NA LCS. The sixth and final spot will go to the winner of the International Wild Card Invitational (IWCI), another new event to be held in Istanbul, Turkey, in late April.
FORMAT
Top talent from around the globe will compete in a single round-robin Group Stage on May 7-8. The top four teams from the Group Stage will advance to Best of 5s bracket stage on May 9-10 for a chance to be crowned the winner.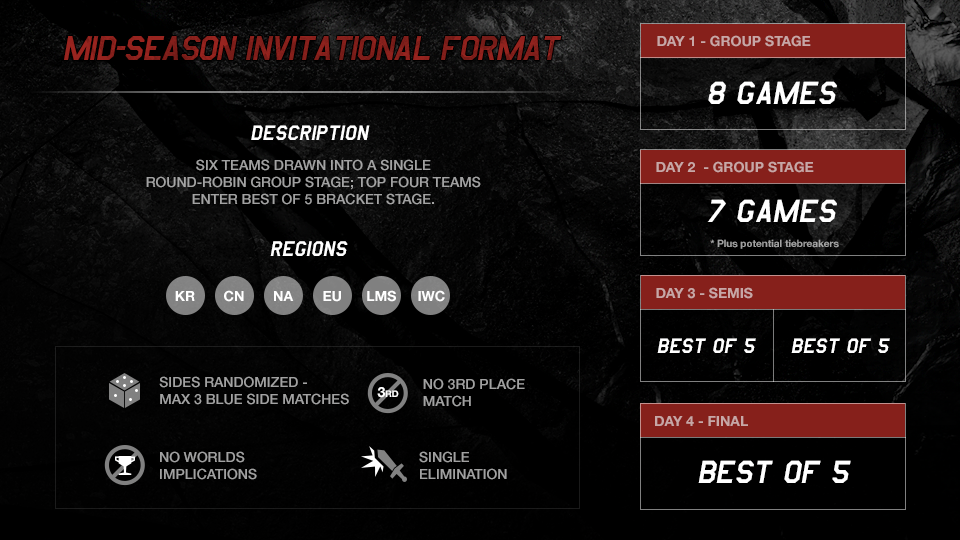 The Mid-Season Invitational is an exciting opportunity for teams to represent their region against top competition, get valuable experience on the international stage, and to show esports fans around the world what they're made of.
LOCATION
The four days of League of Legends action will take place in Tallahassee, Florida, at the Donald L. Tucker Civic Center located at Florida State University.
TICKETS
Want to catch the four days of competition live in Florida? Ticket information will be available later this month, so check back to snag your seat.
We can't wait to share the live experience of League of Legends esports with our players in new locations. Stay tuned to Lolesports.com for more details on the Mid-Season Invitational.
======================================
Originally posted on lolesports.com by RedBeard