Originally posted on lolesports.com by Frank "Riot Mirhi" Fields
The main purpose for Power Rankings is to try to look forward and see what would happen if teams played each other. In particular interest are International Power Rankings, where we try to extrapolate expected results from limited data.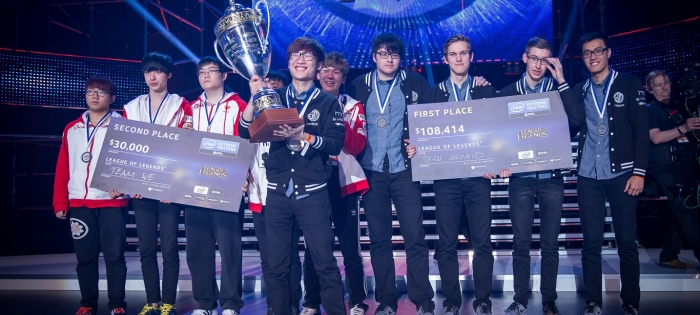 Our most fun times are just after an international tournament, where we can make more accurate judgments on how regions line up with one another. While we still have to wait for regional competition to resume before we can get complete context on what IEM Katowice means, we do know a few things for certain.
There is definitely no dominant team akin to Samsung White in 2014. While it would be too much to say the GE Tigers were exposed, Korean teams largely did not live up to the hype in Katowice. On the other hand, Team WE, playing with an entirely new lineup, exceeded expectations several times over.
And finally, TSM was able to capture an international tournament. One of our fundamental assumptions about China and Korea is the level of competition is vastly superior to all other regions, but I think its fair to say while Korea and China may be deep scenes, we cannot assume a Korean or Chinese advantage as we once did.
Beware, below is a minefield.
KOREA

GE Tigers (10-0) [20-2]
SKTelecom T1 (7-3) [15-9]
Jin Air Green Wings (5-4) [13-9]
CJ Entus (6-3) [12-9]
NaJin e-mFire (4-6) [11-13]
KT Rolster (2-7) [6-15]
Incredible Miracle (3-6) [8-13]
Samsung Galaxy (1-9) [4-19]

(Match Score) [Game Score]
Since regular Power Rankings took a week off, we weren't able to show what changed two weeks ago. Luckily in the LCK there were no changes, and our rankings remain consistent. Despite Jin Air's inferior win-loss record to CJ, their peak performance convinces us of their superiority.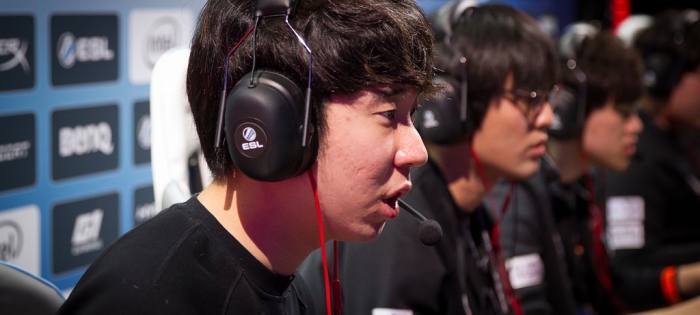 We will wait on moving CJ or GE up or down until we see their regional performances to put IEM Katowice in context.
Panel: Alex Manisier, Erik "DoA" Lonnquist, Christopher "MonteCristo" Mykles, and Mike "Noctt" Huh
CHINA

Edward Gaming (11-1-3)
OMG (8-0-8)
Snake (7-1-8)
LGD Gaming (6-4-6)
Invictus Gaming (5-5-6)
Vici Gaming (4-3-9)
Master3 (4-6-7)
Star Horn Royal Club (4-8-4)
Team King (4-6-7)
Gamtee (1-5-10)
Team WE (1-8-6)
Energy Pacemaker (1-8-7)

Record format is (W-L-T)
China was the only league that played over the IEM Katowice break, and while there wasn't a lot of movement, we have seen Invictus Gaming steadily improve themselves and enter into the top tier of teams.
While many will look at Team WE's spot at No. 11 and scoff, Team WE has been horrible all season long. Given their international performance, it does give us hope for their new roster, but to us it speaks more to the overall quality of the Chinese scene. More on that later.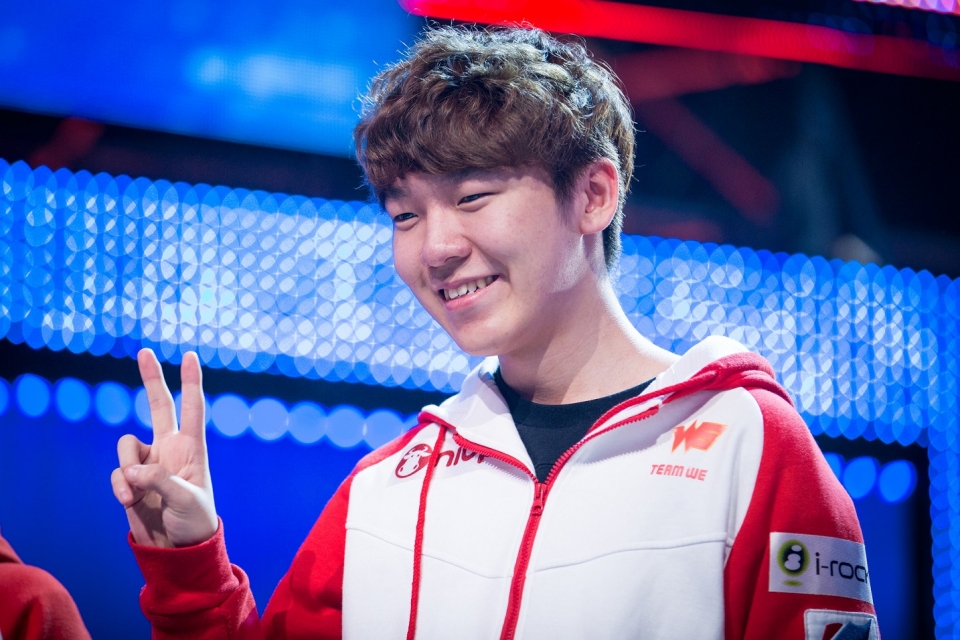 If Team WE continues to turn things around, they will surely rise in the rankings, despite the possibility of getting relegated. For now it's hard to gauge exactly what the potential of this team is.
Panel: Barento "Raz" Mohammed and Michale "Drexxin" Lalor.
NORTH AMERICA

Team SoloMid (11-3)
Counter Logic Gaming (10-4)
Team Impulse (8-6)
Cloud9 (9-5)
Team Liquid (7-7)
Gravity (7-7)
Team8 (7-7)
Winterfox (5-9)
Team Dignitas (5-9)
Team Coast (1-13)
Actually Lustboy, we can see you. Unfortunately his opponents couldn't as Lustboy carried TSM to the IEM Katowice championship. While members of the international panel had some doubts about TSM's ability to win games because of their "feed Bjergsen" playstyle, Santorin and Lustboy both came up huge throughout the weekend and helped TSM finally win an international event.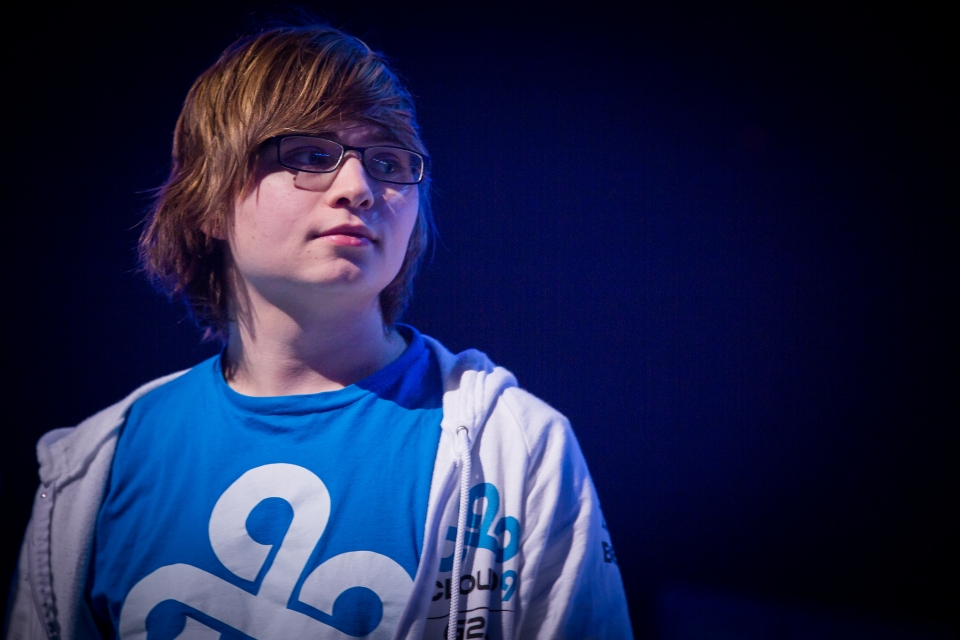 On the other hand.... Cloud9 more or less no-showed. They were quickly routed by the GE Tigers and then dispatched by the yoe Flash Wolves. This won't affect our regional standings right now, but it's clear that North America's hope is no longer Cloud9, but is in fact TSM. At this rate, Cloud9 will have a hard time in the NA playoffs.
One more note: Team Liquid's free fall continued with losses to Team8 and Team Impulse. They still have only managed to win a single match with Gwang-jin "Piglet" Chae in the lineup.
Panel: Cameron Gilbert, Mattias "Gentleman Gustaf" Lehman, Taylor "Riot RoboTayCo" Cocke, Jason "Riot Jayway" Wai, Joshua "Riot Jatt" Leesman, and Frank "Riot Mirhi" Fields.
EUROPE

SK Gaming (11-3)
Fnatic (10-4)
H2K (10-4)
Gambit Gaming (8-6)
Unicorns of Love (7-7)
Copenhagen Wolves (7-7)
Elements (5-9)
Team ROCCAT (5-9)
Giants Gaming (4-10)
MeetYourMakers (3-11)
While we can't really say the mighty have fallen, it's clear that Europe has a lot of work to do. SK Gaming's dominating, in-your-face playstyle was taken offline by yoe Flash Wolves banning Konstantinos "FORG1VENGRE" Tzortziou's playmaking champions. With FORG1VENGRE neutralized, Simon "fredy122" Payne's greedy play punished, and Dennis "Svenskeren" Johnsen's poor play exploited, SK was unable to advance out of a group that should have been easy for them.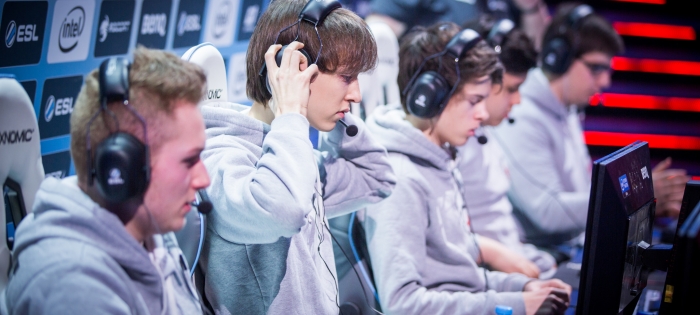 In addition, Gambit failing to win a game after their enormous win streak in Europe leaves us to wonder what the level of competition in Europe really is right now and how teams will fix their inconsistencies.
Panel: Devin "PiraTechnics" Young, Mattias "Gentleman Gustaf" Lehman, Taylor "Riot RoboTayCo" Cocke, Jason "Riot Jayway" Wai, and Frank "Riot Mirhi" Fields.
TAIWAN

Yoe Flash Wolves (16-1)
Taipei Assassins (17-2)
Hong Kong Esports (13-5)
AHQ e-Sports Club (10-8)
Midnight Sun Esports (4-13)
Never Give Up (6-13)
Logitech Snipers (7-11)
Dream or Reality (0-20)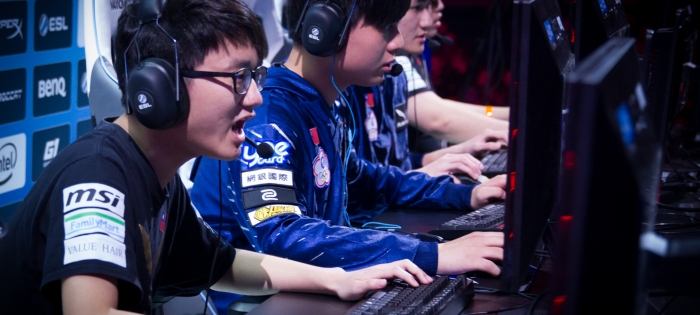 While we can't change the regional rankings here because of a lack of action, yoe Flash Wolves certainly impressed us in their wins. It is important to keep context however. They only won two Best of 1 series, and managed a single game win against TSM. However, considering the expectations (or lack there of) for Taiwan in international events, we can certainly be pleasantly surprised.
Panel: James "Obscurica" Chen and Chia "Reazony" Yu.
BRAZIL

INTZ e-Sports (5-0-2)
Keyd Stars (5-0-2)
CNB e-Sports Club (3-2-2)
paiN Gaming (2-0-5)
KaBuM! Black (1-2-4)
Dexterity Team (1-5-1)
KaBuM! Orange (1-4-2)
JAYOB e-Sports (0-5-2)

Record format is (W-L-T)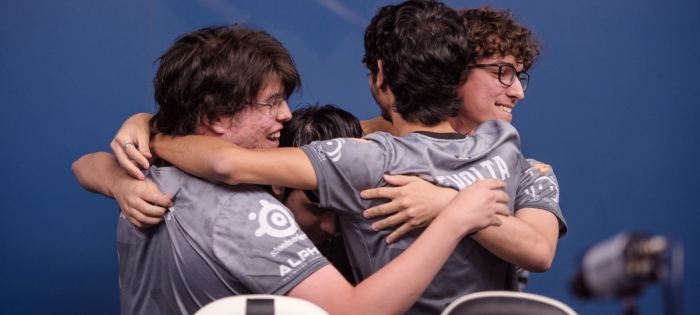 With Brazil's regulation season having ended, all is quiet for CBLoL in the lead-up to this Saturday's playoff start. And going by their regular-season performances, Keyd Stars and INTZ e-Sports are surely the favorites there. No matter who wins the CBLoL Playoffs, they will be heavily favored in the International Wildcard Invitational.
Panel: Emily Rand
JAPAN

DetonatioN FocusMe (8-2)
DetonatioN RabbitFive (7-3)
7th Heaven (6-4)
Ozone Rampage (5-5)
Rascal Jester (4-6)
Salvage Javelin (0-10)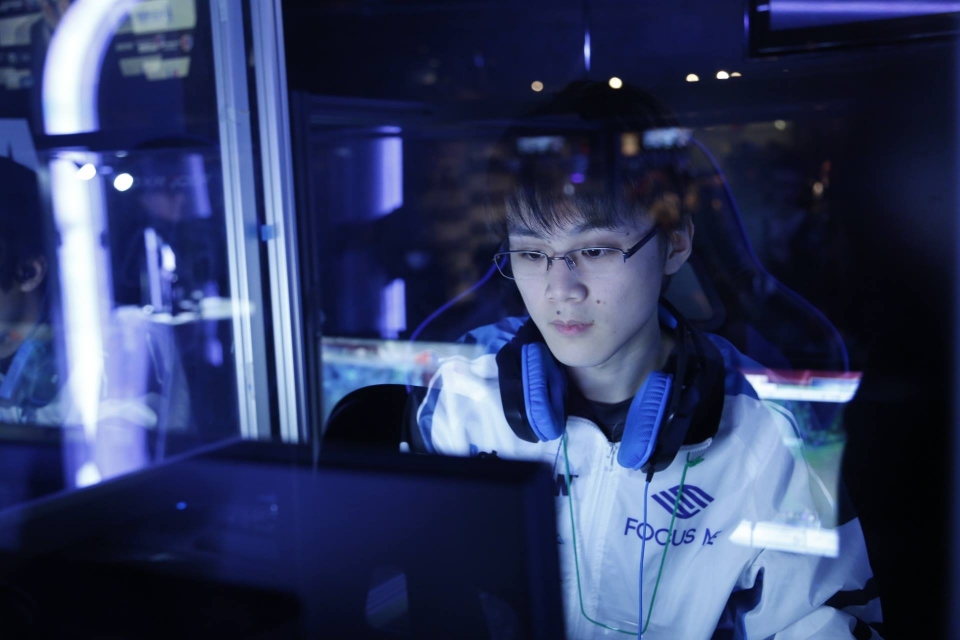 The regular season has ended, and the Power Ranking couldn't be more cut-and-dry. Our last three matches kicked off with the DetonatioN team-kill to determine first place and FocusMe brought their A-game. The team seems to have benefited tremendously across the board from their switch to full time, with Ceros dominating the mid lane and Astarore's jungle pressure looking even better than before. And even more importantly, since their Anivia-induced loss to Rascal Jester, they've left their cockiness at the door. They came into the season as the heavy favorite to become the Japanese representative, and that's only more evident today.
Written by Cameron Gilbert
Panel: Cameron Gilbert
INTERNATIONAL

Edward Gaming (11-1-3)
OMG (8-0-8)
Snake (7-1-8)
GE Tigers (10-0)
SKTelecom T1 (11-3)
Team SoloMid (11-3)
Jin Air Green Wings (5-4)
LGD Gaming (5-3-4)
Invictus Gaming (5-5-6)
Counter Logic Gaming (10-4)
CJ Entus (6-3)
Vici Gaming (4-3-9)
Yoe Flash Wolves (13-1)
SK Gaming (11-3)
Najin e-mFire (4-6)
Fnatic (10-4)
Team Impulse (8-6)
Taipei Assassins (14-1)
H2K (10-4)
INTZ e-Sports (5-0-2)

This was not easy by any stretch, and we won't know how right or wrong we are until the Mid-Season Invitational. But there you have it.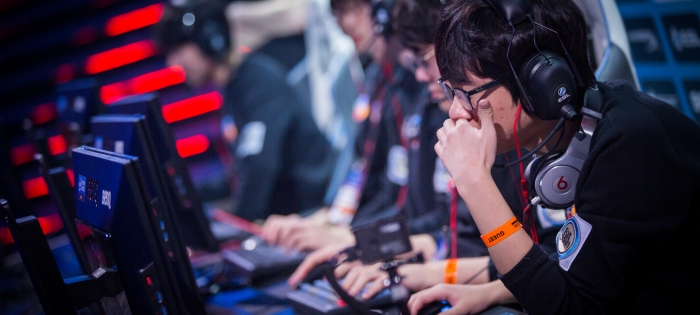 Yes, three Chinese teams are on top of GE Tigers. In GE's loss to LPL No. 11 Team WE, GE picked a horrid team composition in Game 2 and then tilted and lost Game 3. Even if we say that Team WE played like the fourth or fifth best team in China, there are a number of better teams in China that could have had the same result at IEM -- or possibly even beat TSM in the final.
While we needed to see exactly what the exodus of players would do to the depth of Korea's talent pool, we now have a bit of an answer: China is really good, and Korea is not infallible.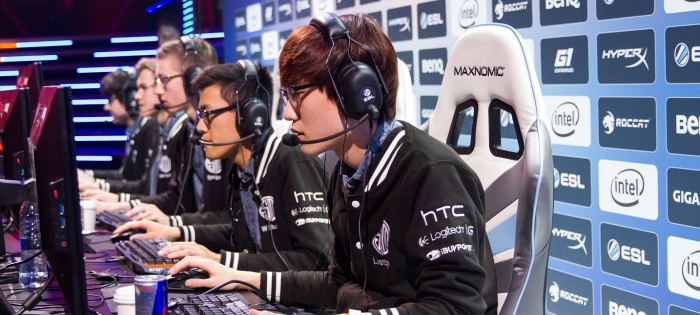 Why is TSM high? Why is TSM low? I figured both of these will be asked, but the answers aren't as clear cut as I'd like. TSM played incredibly well, but the format of IEM Katowice didn't allow us to draw many conclusions. Here were our main takeaways: Taiwan is for real, TSM is really good, China is very deep, Korea is good, but has taken a step back, and Europe has a lot of work to do.
TSM's win does increase its own stock as well as that of other North American teams, but we aren't going to put them as the best team in the world without proper representation from China, or more teams from Korea. GE Tigers losing to Team WE doesn't make them "bad", it just makes them not Samsung White -- not that we really thought they were.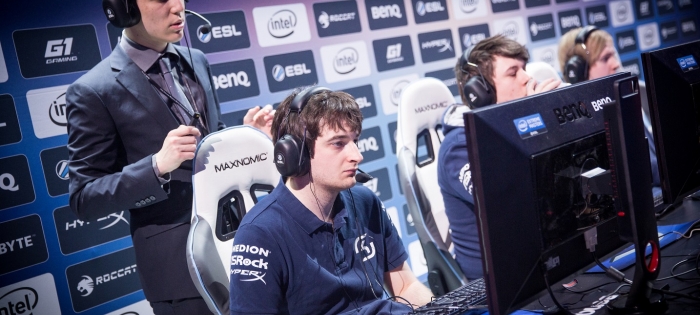 SK Gaming was exposed. It seems that even more than their obvious flaw of map vision was their reliance on FORG1VENGRE to make plays. With everyone else on SK failing to hold up their end (except for Hampus "Fox" Myhre, who has played solidly in his rookie season), they will struggle if more teams ban out their star ADC. That is until he learns more carry marksmen.
Let us know what you think of the rankings, write your own, and give us feedback on things to improve either on Twitter or in the comments below.
Images courtesy of Inven, CGA, Garena, ESL, SANKO and INTZ e-Sports