Summoners! It's about time for you to join the most anticipated tournament this coming March 29, 2015! Wargods will host their very first Online Tournament! Check the information below! Prepare yourselves and be Legendary!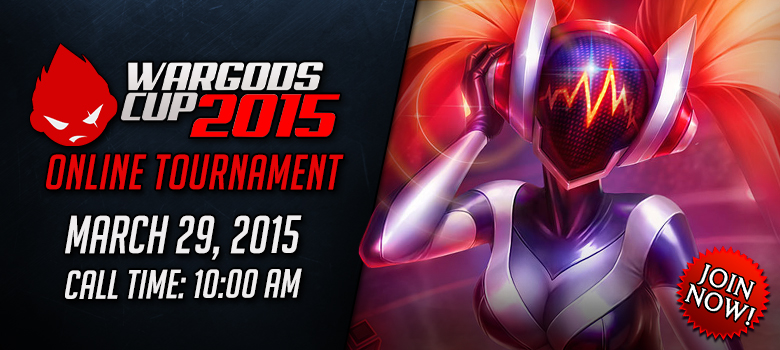 Wargods Cup (Online Tournament)
When: March 29, 2015
Call time: 10:00 AM
Road to WGX.20 - SM Megamall
"All online, play anywhere"

REGISTRATION PROCESS:

Comment on this Facebook post with the following information:
(Be sure to tag your members)
Team Name:
Members:
-
-
-
-
-
Substitute:
-
-
Contact #:


Once registered, send a request to join the Official WarGods League of Legends Online group:
https://www.facebook.com/groups/wglolonline/

Tournament related tasks such as team check-in, opponent query, and marshal and event concerns will done and entertained via the group, be sure to send a request to join before Saturday, March 28, 2015, all registrants will be verified first before getting accepted.