Originally posted on lolesports.com by Frank "Riot Mirhi" Fields
It's great to know that even though the hype of IEM Katowice is behind us, teams are now ramping up for their Playoffs runs. Though the aftermath of Katowice still holds true, regional results absolutely impact the international landscape. And as such, there were a few matches that a lot of our top teams lost that impact how we view them in terms of consistency.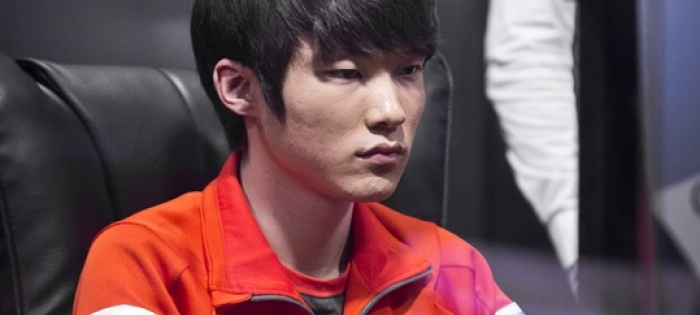 Especially now that we have regional context again for international results, we can make more sweeping judgments on where things stand, and where they are likely to go.
We'd also like to announce the addition of the CIS and Latin America regions.
Here's how it shakes out, as we see it:
KOREA
GE Tigers (11-0) [22-2]
SKTelecom T1 (8-3) [17-9]
Jin Air Green Wings (6-4) [15-9]
CJ Entus (7-4) [14-12]
NaJin e-mFire (4-7) [11-15]
KT Rolster (3-8) [9-17]
Incredible Miracle (3-7) [8-15]
Samsung Galaxy (1-10) [4-21]
(Match Score) [Game Score]
Things are pretty stable in Korea. While Jin Air Green Wings have sometimes been giant killers (upsetting the likes of SKT, in particular) they were unable to beat the dominant GE. They did at least put up a good performance, it should be said. CJ Entus continues to play at their consistently pretty-good level and not rise to the occasion to make any real progress against top teams.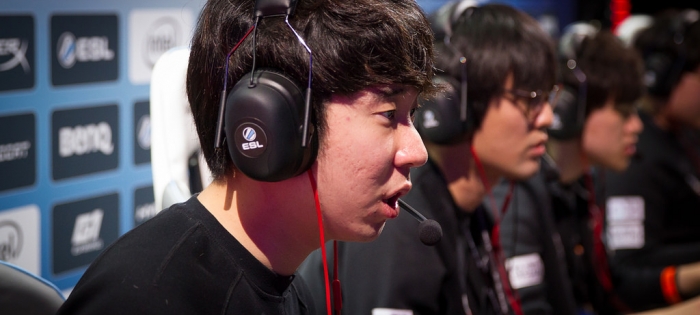 This week we'll see exactly how good the Jin Air Green Wings are when they have to avoid another trap game against Incredible Miracle and have a chance to defeat SK Telecom T1.
Panel: Alex Manisier, Erik "DoA" Lonnquist, Christopher "MonteCristo" Mykles, and Mike "Noctt" Huh
CHINA
Edward Gaming (14-1-3)
Snake (8-2-9)
Invictus Gaming (6-5-7)
Vici Gaming (6-3-9)
OMG (8-1-10)
LGD Gaming (6-4-7)
Master3 (4-7-7)
Team WE (2-8-8)
Team King (4-7-7)
Star Horn Royal Club (4-10-4)
Gamtee (1-7-10)
Energy Pacemaker (1-9-7)
Record format is (W-L-T)
I am disappointed in OMG, and not just because they've played terribly lately. No, it's because they have squandered more talent in one organization than anyone before. They have four world-class players on one roster -- not only among the best at their positions in China, but in the entire world. However, we are in a world where a lineup of Loveling, Cool, Gogoing, and Uzi is unable to win. It seems that OMG will have to write another promise in the sand at the end of Worlds unless they can right the sinking ship.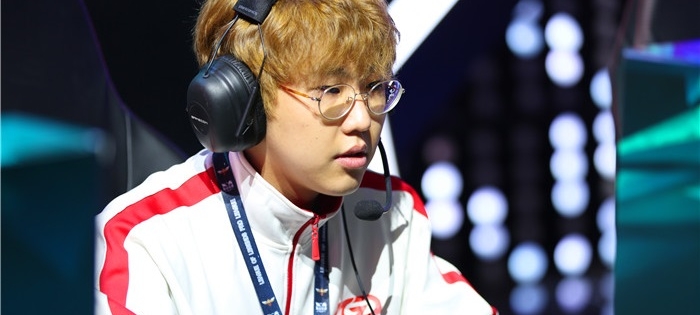 On the positive side, Vici looks to be a dangerous team on the rise, and given a few more weeks, it may not be long before they challenge even EDG for the LPL crown.
Panel: Barento "Raz" Mohammed and Michale "Drexxin" Lalor.
NORTH AMERICA
Team SoloMid (12-4)
Counter Logic Gaming (11-5)
Team Impulse (10-6)
Cloud9 (10-6)
Gravity (9-7)
Team8 (9-7)
Team Liquid (8-8)
Winterfox (5-11)
Team Dignitas (5-11)
Team Coast (1-15)
TSM seems to have temporarily forgotten how to win games, now that they're back in North America. While everyone was hyping the Sunday matchup of CLG vs. TSM (in which TSM delivered again), the Bay Life boys forgot about Gravity. While perhaps not title contenders, Gravity is a team that is good in its own right, and TSM fell into Keane's, or should we say Urgot's, mechanical hands.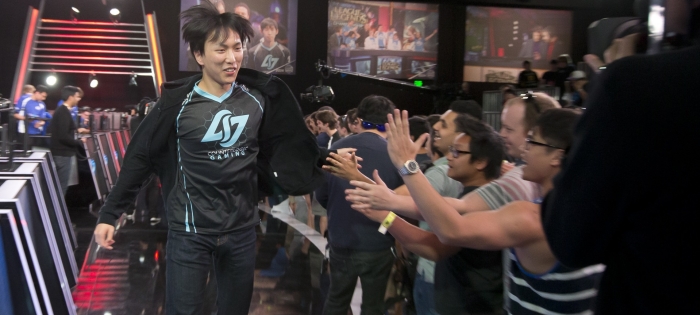 I expect that many will ask why Impulse is not rated above CLG. Realistically, they have been on a complete tear lately, but we believe CLG has many strong points that give them an edge in a Best of 5 series, should it come to that. However, we'll know a bit more on how these teams play in the last week of the LCS, and it wouldn't be surprising if Impulse locked up No. 2 in NA.
Panel: Cameron Gilbert, Mattias "Gentleman Gustaf" Lehman, Taylor "Riot RoboTayCo" Cocke, Jason "Riot Jayway" Wai, Joshua "Riot Jatt" Leesman, and Frank "Riot Mirhi" Fields.
EUROPE
SK Gaming (13-3)
Fnatic (11-5)
H2K (11-5)
Unicorns of Love (9-7)
Gambit Gaming (9-7)
Copenhagen Wolves (7-9)
Elements (6-10)
Team ROCCAT (6-10)
MeetYourMakers (4-12)
Giants Gaming (4-12)
Listen folks. I wasn't anticipating such a clamor for H2K to be No. 1 in Europe last week. I think maybe we can safely see why we didn't move them up. While H2K is a very good team, Fnatic and SK have both shown higher peak level play and more consistency. SK Gaming recovered from their IEM Katowice dismissal with a 2-0 week -- a good way to rebound.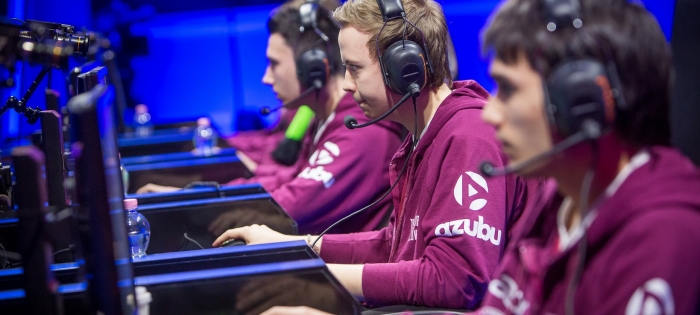 The surprise of the week was Unicorns of Love going 2-0, again. The lovable quasi-horses are turning into the most on-again-off-again team in the LCS, with win streaks against top teams and then poor performances against weak ones.
Panel: Devin "PiraTechnics" Young, Mattias "Gentleman Gustaf" Lehman, Taylor "Riot RoboTayCo" Cocke, Jason "Riot Jayway" Wai, and Frank "Riot Mirhi" Fields.
TAIWAN
Yoe Flash Wolves (19-2)
Hong Kong Esports (15-6)
Taipei Assassins (17-4)
AHQ e-Sports Club (13-8)
Logitech Snipers (8-11)
Midnight Sun Esports (4-13)
Never Give Up (6-15)
Dream or Reality (0-21)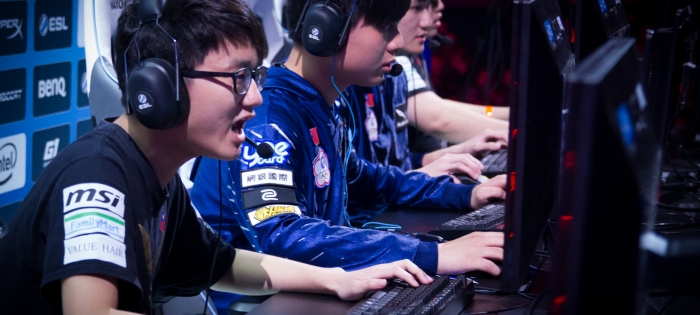 We may as well put an asterisk by yoe Flash Wolves' second loss, as it was a forfeit to AHQ due to organizational issues. However, those issues appear to be resolved, so there is no need to panic for fans of the LMS's best team. They still look to be among the world's best and will be the favorite in the LMS Playoffs.
Meanwhile, it seems that Taipei Assassins may be on the decline. Hong Kong Esports has overtaken them in their most recent encounter, and with two losses in quick succession, TPA is no longer No. 2 in Taiwan.
Panel: James "Obscurica" Chen and Chia "Reazony" Yu.
BRAZIL
INTZ e-Sports (5-0-2)
Keyd Stars (5-0-2)
paiN Gaming (2-0-5)
KaBuM! Black (1-2-4)
CNB e-Sports Club (3-2-2)
Dexterity Team (1-5-1)
KaBuM! Orange (1-4-2)
JAYOB e-Sports (0-5-2)
Record format is (W-L-T)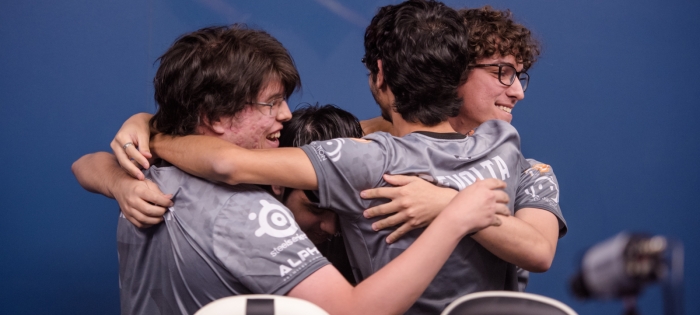 The quarterfinals have come and gone for CBLoL 2015's first split, with paiN Gaming and KaBuM! e-Sports Black bound for the semifinals to face INTZ and Vivo Fibra Keyd Stars respectively. While paiN Gaming winning 2-0 against Dexterity Team in their best of three wasn't surprising, they looked more cohesive in these two games than they had all season. Jungler Thúlio "SirT" Carlos was at home on patch 5.5, while their bot lane duo of AD carry Felipe "brTT" Gonçalves and support Hugo "Dioud" Padioleau displayed a newfound coordination on Kalista and Annie.
Also looking good on the new patch was KaBuM! Black's jungler Daniel "Danagorn" Drummond, who helped lead his team to a surprising 2-0 victory over CNB e-Sports Club. KaBuM! Black also showed their prowess in mid-game teamfighting by counter-initiating when needed, while top laner Mateus "SkyBart" Neves made a splash on AD Fizz. Following the loss, CNB did rally to best Dexterity 2-1 in the series for fifth place, thereby securing their spot in the next split.
Written by Emily Rand
Panel: Emily Rand
JAPAN
DetonatioN FocusMe (8-2)
DetonatioN RabbitFive (7-3)
7th Heaven (6-4)
Ozone Rampage (5-5)
Rascal Jester (4-6)
Salvage Javelin (0-10)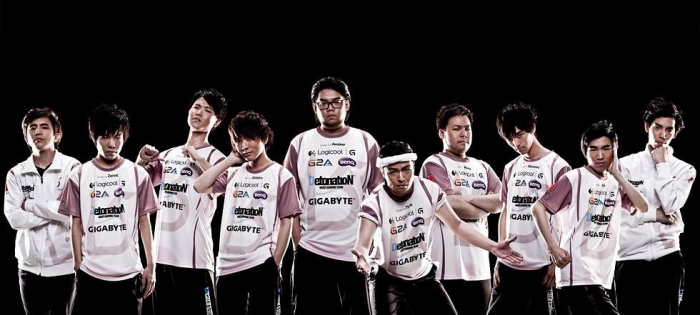 We have our finalists. 7th Heaven and RabbitFive fought for the right to face FocusMe in the finals, and RabbitFive triumphed 2-1. Zerost's return to his early-season form made all the difference, taking control of both games 2 and 3 by the late game on Kalista and Ezreal. Even so, that form won't be enough to take down the team waiting for them at the offline finals this weekend. RabbitFive showed a key vulnerability to early pressure and is prone to taking questionable engages, and their sister team FocusMe has far tighter movements and won't leave themselves open to comebacks. Right now, the power ranking is cut and dry. An upset this weekend will take everything RabbitFive has got.
Written by Cameron Gilbert
Panel: Cameron Gilbert
LATIN AMERICA
Furious Gaming (9-1)
Lyon Gaming (7-3)
KLG (7-3)
Dash9 Gaming (6-4)
Bencheados (5-5)
Last Kings (6-4)
Revenge esports (5-5)
Gaming Gaming (5-5)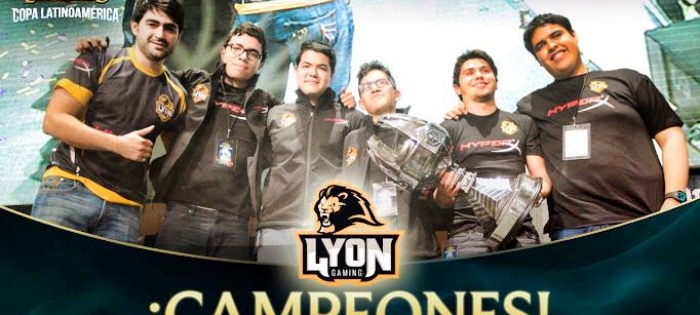 The Latin American Cup makes its Power Rankings debut! For those of you not familiar with the competition, the region is divided in two, with six teams competing in LAN (Latin America North) and six teams competing in LAS (Latin America South). Each region has its own Regular Season and Playoffs, and the winners from both servers compete against each other in the Grand Finals. This week we start with the Playoff series, and the kings in the north, Lyon Gaming, will face off against Peru's Revenge eSports -- the first of three teams that were able to beat them this season. The winner will face whoever wins between Dash9 and GG. Meanwhile in the South, Furious Gaming will unleash their rage against the one team that beat them during the regular season; Bencheados. The winner will face either KLG or LK in the LAS finals, and with a league full of upsets who knows what will happen this week.
Written by Erick "Skyshock" Gonzalez
Panel: Erick "Skyshock" Gonzalez
CIS
Moscow 5 (13-1)
Virtus.Pro (10-4)
RoX.KIS (8-6)
Hard Random (7-7)
Carpe Dien (7-7)
Glacial Phoenix (5-9)
Internationally V (4-10)
Team Just (2-12)

Moscow Five was the only team that came out prepared following the IEM Katowice break. M5 prepared several new strategies, most revolving around team comps with global ultimates; though it probably wasn't necessary given M5's dominance of CIS because of their intelligent playstyle and massive lead in the standings.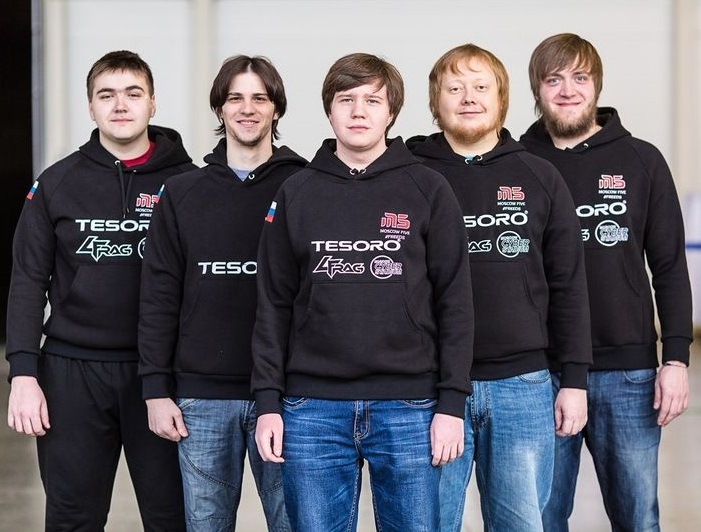 Despite adding a new jungler late into the season, Virtus.pro continues to show decent results, having troubles only against M5. While the last week won't affect standings in No. 1 and 2, it is important for third through sixth.
Written by Michael "Olsior" Zverev
Panel: Michael "Olsior" Zverev
INTERNATIONAL
Edward Gaming (14-1-3)
GE Tigers (11-0)
SKTelecom T1 (8-3)
Snake (8-2-9)
Invictus Gaming (6-5-7)
Vici Gaming (6-3-9)
Jin Air Green Wings (6-4)
Team SoloMid (12-4)
OMG (8-1-10)
LGD Gaming (6-4-7)
CJ Entus (7-4)
Yoe Flash Wolves (19-2)
SK Gaming (13-3)
Counter Logic Gaming (11-5)
Team Impulse (10-6)
Master3 (4-7-7)
Hong Kong Esports (15-6)
Fnatic (11-5)
H2K (11-5)
Najin e-mFire (4-7)
OMG dropped like a rock. Deservedly so. As we pointed out in the China section, there is no reason for this team to be doing so poorly, but they continue to struggle. If they recover in time for Playoffs, we can reconsider if they are an elite team, but for now, EDG has a stranglehold on China.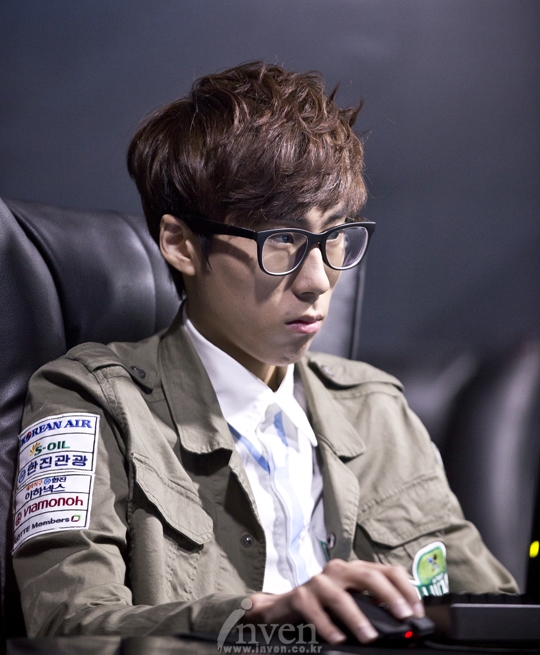 Meanwhile we had to drop TSM because of them overlooking Gravity and getting cheesed out of the game. At the same time Jin Air and GE Tigers both looked strong in their game, and Jin Air gets a very slight nod over TSM for now because of it.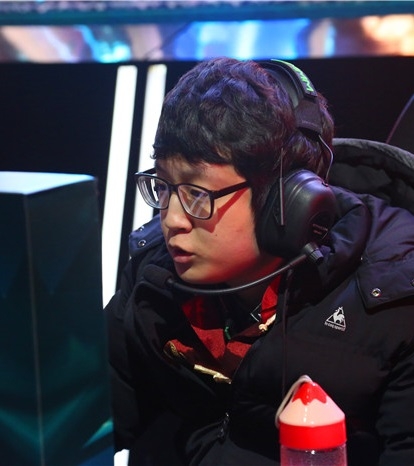 As evident by the rankings, we still hold China in very high regard both because of Team WE's performance at IEM Katowice, and because of the high quality of play between teams.
Images courtesy of Inven, CGA, Garena, ESL, SANKO, INTZ e-Sports, and Lyong Gaming
RELATED ARTICLES