Originally posted on lolesports.com by RedBeard
We've been counting the days until we could share final details of our stops on the path to the final. The venues are locked in and we're hyped to confirm our full line-up of host cities for this season's grand finale!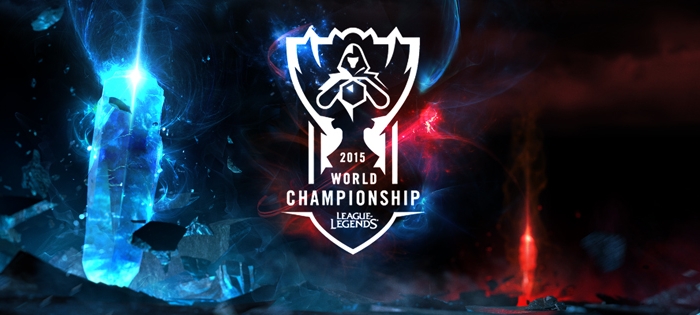 This fall, we're bringing Worlds through Paris, London, and Brussels for group, quarters and semifinals before landing in Berlin where the two remaining teams will battle it out at the World Championship Final.
We'll be starting our journey with Group Stage games spread over two weeks in Paris at Le Dock Pullman. Along with the qualifying teams, next we'll jump on the Eurostar to London for Quarterfinals, where we'll be making our return to Wembley Arena, home of our 2014 LCS event. Once the top four teams emerge, we'll head over to Brussels for the Semifinals at the Brussels Expo before hosting the Final clash for the cup in the home city of the EU LCS, Berlin, at the Mercedes-Benz Arena (currently the O2 World - Berlin).
Choosing locations for the 2015 World Championship was a complex and time-intensive process. We began our search in earnest over a year ago, looking for venues and cities that gave us enough flexibility to customize live esports experiences for fans in the seats, as well as creating entertaining backdrops for players watching along at home. In the case of Paris and London, we're thrilled to return to the major metropolitan cities that helped us blow the roof off 2014's All-Star Game and LCS. We're also looking forward to bringing high-level international play to Brussels for the first time, and reaching a new group of fans with live esports action within easy access of fans throughout Western Europe.
Berlin has been an amazing home for the 2015 EU LCS, and we've chosen a World Finals location that celebrates this unique city and its esports fan community. We're looking forward to welcoming fans from throughout EU and beyond to this final show, and can't wait to unveil a finale to the 2015 Season that celebrates the dedication and skill of pros and teams throughout the year.
We know we won't have hit every city that fans were hoping we'd include in our journey. We count ourselves incredibly lucky that so many fans throughout Europe were passionate about us visiting their city - and we look forward to bringing live action to more fans with our EU Spring Finals in Madrid and another Summer Finals event to cap off the LCS season.
Here's the full list of dates and venues. We'll be announcing ticket information within the next few weeks, so keep an eye on Lolesports for information on how to be a part of Worlds live later this year!
Group Stages: October 1-4 and October 8-11 - Le Dock Pullman, Paris
Quarterfinals: October 15-18 - SSE Arena Wembley, London
Semifinals: October 24-25 - Brussels Expo, Brussels
Finals: October 31 - Mercedes-Benz Arena (currently O2 World - Berlin)
Halloween costume optional.
See you in Europe!