Get ready to get your minds blown as the LoL Collegiate League 2015 Spring Season Finals happens this Sunday - April 19, 2015. The country's first ever university-based League of Legends eSports competition has seen tremendous support from both our highly-skilled collegiate teams and their ever-supportive fans during its first run these past few months and it's only fitting that we bring you the playoffs back-to-back-to-back this weekend. That's non-stop varsity eSports action delivered at the comfort of your PC or mobile device!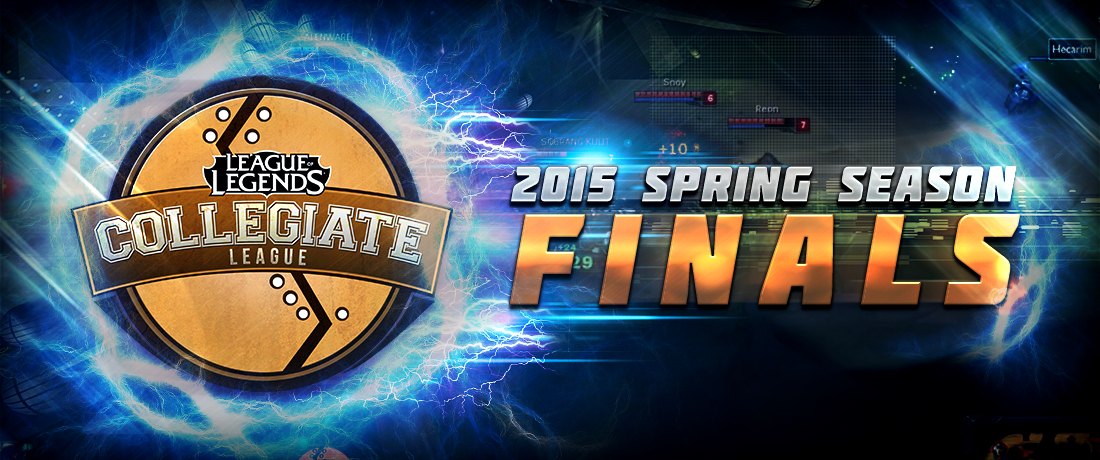 Aside from the honor of being named as the first LoL Collegiate League season champion, the victorious team will also take home PHP 20,000 in cold cash while the university they're representing will also receive donations courtesy of their representative team's sheer teamwork, skill and determination.
Excited for who will win this season? Then tune in on Sunday via our livestream channels starting at 11 AM as our shoutcasters bring you the blow by blow accounts of the Playoffs & Finals game and don't forget to root for your alma mater or your favorite LCL team!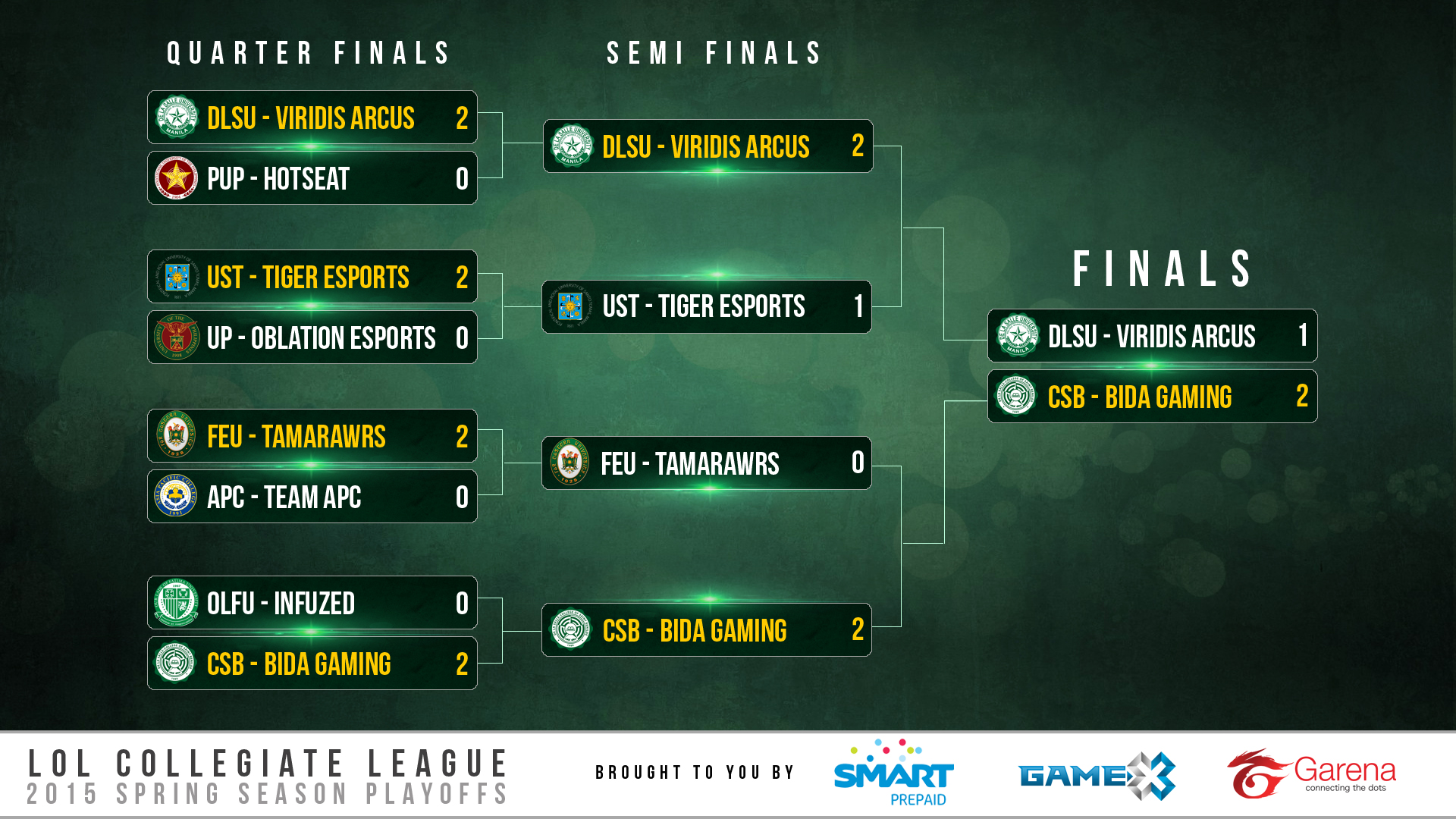 UPDATED: OLFU (Our Lady of Fatima University) team is Infuzed and not POTU. This has been corrected on the above bracket image