Originally posted on lolesports.com by Frank "Riot Mirhi" Fields

After being a perennial joke for most of their existence on the international stage, the Wildcard regions showed that they would not be ignored after Brazil's KaBuM e-Sports defeated Alliance at the end of the 2014 World Championship Group Stages to knock them out of the event.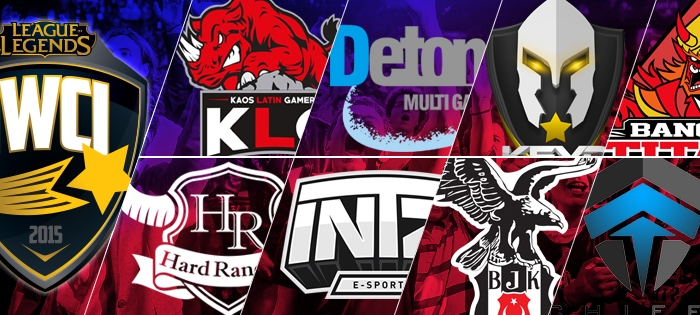 Since last October, the Wildcards have only gotten better, and premier teams from lesser known regions are ready to show their skills on the international stage. Seven teams from Japan, Turkey, Brazil, Latin America, Southeast Asia, Oceania, and the Commonwealth of Independent States will battle at the International Wildcard Invitational.
How do the teams stack up, and who will represent their region at the Mid-Season Invitational?
1) INTZ E-SPORTS FROM BRAZIL
INTZ e-Sports is the object of Brazil's affection. Much like the awkward teenager who lists off complimentary adjectives at his significant other when asked the question, "Why do you love me?" INTZ is similarly difficult to define. Creative, intelligent, volatile, irresistible. Even the oft-overused label of aggressive all fit the CBLoL 2015 Summer Split Champions. But none of these words truly describe INTZ, nor do they begin to summarize what they are capable of.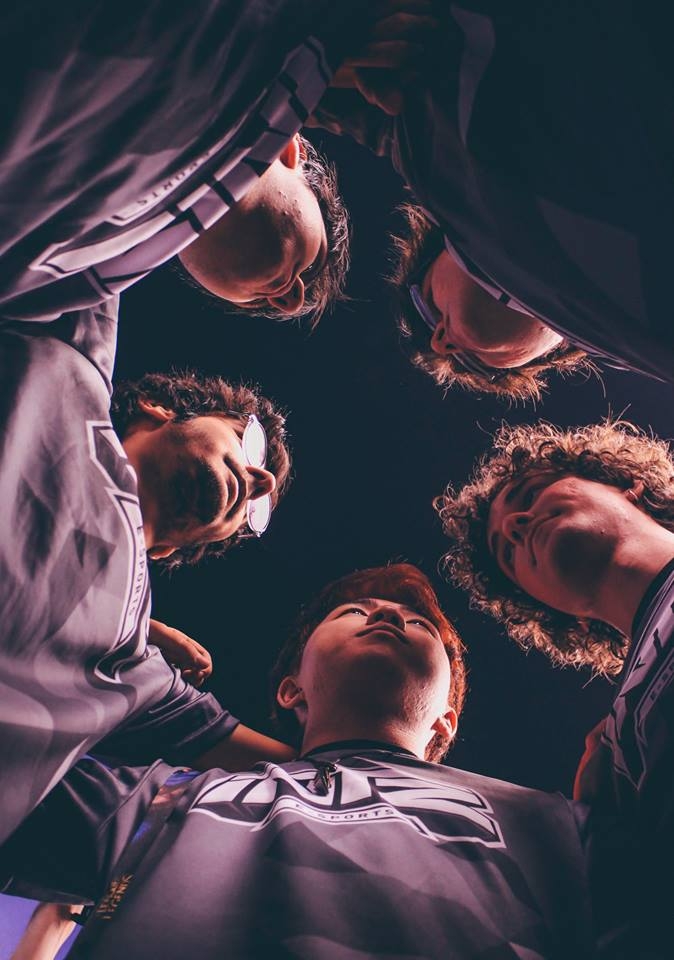 The current iteration of INTZ began when Gabriel "Revolta" Henud joined the team in December 2014. Revolta's impact on INTZ is immeasurable, and extends well beyond carrying from the jungle position. While he can carry, his influence in-game transcends his position of jungler to become the heart of the team.
Revolta's supporting cast are all strong players, capable of breakout games. While Felipe "Yang" Zhao and Micael "micaO" Rodrigues were previously the de facto carries, under Revolta they play more supportive roles. This hardly means that they can be forgotten. If micaO falls behind in lane, he makes up for it with superb defensive positioning on the backline of a teamfight while Yang controls teamfights on champions like Gnar, Maokai, and Rumble. The two previously utility players, mid laner Gabriel "Tockers" Claumann and support Luan "Jockster" Cardoso, are now called upon to carry and provide map pressure through roaming, respectively.
Due to the adaptation in playstyle, INTZ is a team that can play a variety of different ways and their players have the flexible champion pools to back it up. While they can play from behind, they far prefer a dynamic start with early roaming and quick rotations. INTZ rarely gives up something for nothing, and will adapt quickly to trade objectives if they lose something to an opponent.
Quick-witted, audacious, dynamic, and intrepid -- the adjective from which the team draws their name INTZ -- INTZ e-Sports are all of these things. Beyond that, they are fun to watch, and at this upcoming International Wildcard Invitational, they may just steal your heart.
Written by Emily Rand
2) BEÅžIKTAÅž E-SPORTS CLUB FROM TURKEY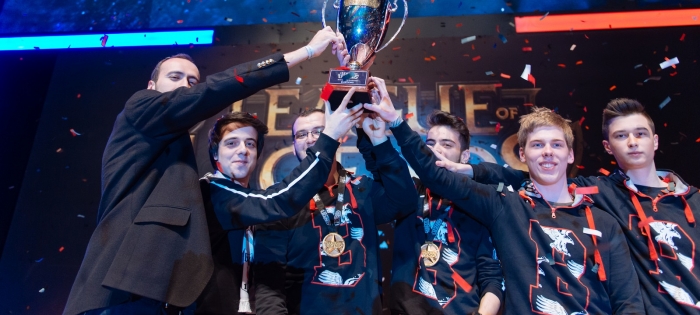 BeÅŸiktaÅŸ is rightfully considered as one of the favorites in IWCI. They were able to defeat 2014 Worlds Wildcard representative Dark Passage to earn the TCL Winter Split Champions title. Due to the competitive nature of the Turkish esports scene, the stakes are ever-increasing and the professional league in 2015 has further solidified that. BeÅŸiktaÅŸ, a well-established sports club in Turkey, acquired the newly formed Aces High and performed incredibly by winning all of their games where they fielded their full roster. BeÅŸiktaÅŸ mostly scrims against EU CS and EU LCS teams, and this has given them the edge during the 3-0 finals sweep against DP.
BeÅŸiktaÅŸ's superior team fighting and good target focus distinguishes them from other TCL teams. They also possess great synergy between all of their lanes. With a team-fight oriented play style, BeÅŸiktaÅŸ refrains from getting into early trades, only following up on gank opportunities. Despite all of that, the aggressive nature of Tomas "Nardeus" Marsalek coupled with his good sense of lane trades result in most of the early game action happening in the bottom lane. BeÅŸiktaÅŸ really stands out when it comes to the objective control, and their tendency to control Dragon and Baron results in team fights happening around the river.
BeÅŸiktaÅŸ will have the home-team advantage in IWCI and qualifying for the finals will mean a packed crowd chanting for them. But that may turn out to be a double-edged sword as relatively young and inexperienced members such as Isak "Energy" Pettersen Fjell, Nardeus, and Mustafa "Dumbledoge" Kemel Gokseloglu may be affected by the pressure to perform in front of such a major crowd. Coach Lethilion states, "Our aim is to represent our country and our supporters in the international scene the best way we can." While INTZ may seem to provide the toughest opposition against this prospect, fast-paced, team-fight oriented gameplay may pose a great threat to teams unfamiliar with the European style.
Written by Kursad Demirer
3) CHIEFS FROM OCEANIA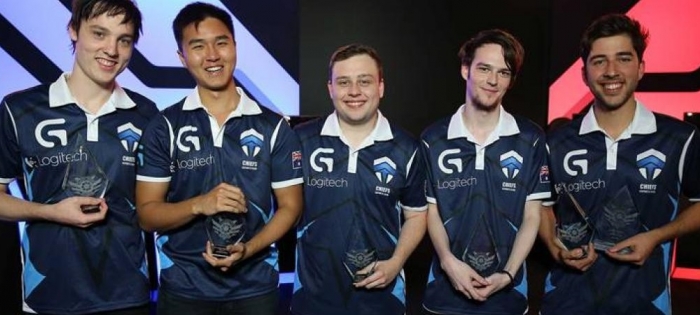 Oceania might be the least developed esports region in contention for the IWCI crown, but Chiefs eSports Club are by no means the least developed team. Their current roster has survived the test of time, being over two years old and remaining on top of Oceania the whole time. Veteran bot lane Derek "Raydere" Trang and Andrew "Rosey" Rose in particular are seasoned competitors, and can be counted on to perform consistently.
Against teams with superior infrastructure and support, Chiefs cannot afford to engage in wars of attrition, as they simply do not have the experience to play macro-oriented strategic games at a high level. Fortunately, their flexible skirmishing style means that they won't be looking for slow games to begin with. Chiefs' other dynamic duo of Samuel "Spookz" Broadley and Simon "Swiffer" Papamarkos are highly explosive players, and will not hesitate to run away with the game if given the chance.
Plus, Swiffer's home field advantage should prove to be a deadly weapon as the Turkish-Australian takes on his own people.
Written by Alex Manisier
4) DETONATION.FOCUSME FROM JAPAN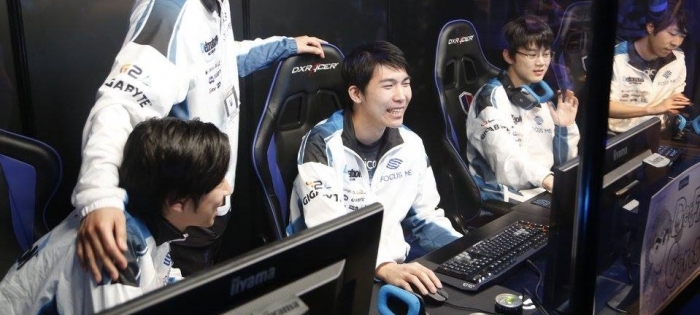 If we were ranking the teams' strength relative to the region they come from, then DetonatioN FocusMe would be heads and shoulders above the rest of the pack. Hailing from the only Wildcard region without a server of their own, where PC gaming culture is still very much a work in progress, FocusMe are much more than the Japanese representative. As the country's first ever full-time professional squad, they are very much the standard-bearers for the future Japanese esports scene as a whole. After spending the past week and a half boot camping in California, scrimming as much as 10 hours a day, FocusMe heads to the IWCI to carve out Japan's place in the international scene.
FocusMe's strengths as a team are very apparent. Their AD Carry, Yuta "Yutapon" Sugiura, is a mechanical monster with a penchant for coming up with his own way to play. Known for building Ghostblade/Essence Reaver on Ezreal, taking Exhaust over Heal, and for getting 430 CS in 32 minutes during the LJL Final, it's easy to see why he's routinely called Japan's top talent. But rather than protect him until the late game, FocusMe likes to aggressively rotate around the map and pressure their opponents. The growth of jungler Yuta "Astarore" Hiratsuka throughout the season opened up a lot of new strategies for the team, and their map movements and early game counter-jungling made sister team RabbitFive's life a living hell during the finals.
Though a few of FocusMe's members have competed abroad before, none of them have ever played in something like this. While they dominated the Japanese domestic scene, they've never faced anyone on the level of INTZ or BeÅŸiktaÅŸ. Support player and team analyst Kazuta "KazuXD" Suzuki will be pulling double duty: scouting their opponents and shoring up their picks and bans, while working to hold his own in lane against the world's best. They came into their boot camp saying "We'll be happy if we can just win one game" at IWCI, but came out feeling like they can challenge for the championship. It's time to see just how far they've come.
Written by Cameron Gilbert
5) BANGKOK TITANS FROM SOUTHEAST ASIA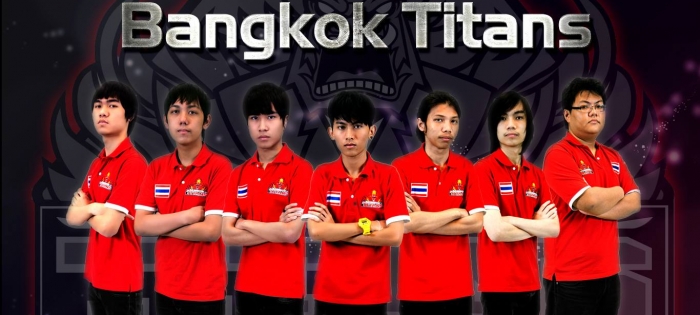 The Bangkok Titans might be coming in as the most overlooked team of the Wildcard Invitational. Technically, they weren't supposed to be here, and are the beneficiaries of a bureaucratic disaster that left the Saigon Fantastic Five marooned back home. The Titans placed second, behind their Vietnamese rivals in the Garena Premier League after losing 0-3 in the finals.
But make no mistake, these aren't the same Bangkok Titans of 2013. Ever since the team refactored around their current carries, they've been growing by leaps and bounds, taking full advantage of the threat imposed by their ace players to solidify their strategic approaches. As such, they tend to prefer pick compositions -- jungler Chayut "007x" Suebka and top laner Pawat "Warl0ck" Ampaporn usually run tanky hard-initiators like Jarvan or Maokai respectively to set up mid laner Nuttapong "G4" Menkasikan with an easy kill.
But relying on their carries so much does impose its own weaknesses. The Titans know a few strategies very well, but falter when it comes to split pushes and map play, as neither Warl0ck or 007x have much of a champion pool beyond their defensive support-oriented standards. Against the GPL, where they know enough about the opposing teams to work around their mutual habits, that might be fine. But the greater strategic variances on the international stage will be a tremendous test of their adaptability.
Written by James Chen
6) HARD RANDOM FROM CIS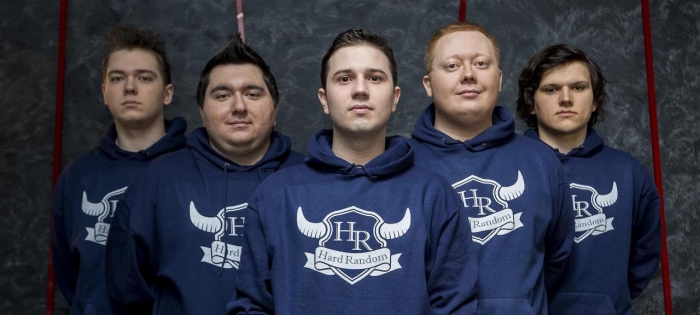 Hard Random is a unique case for the CIS scene: a team with well-organized management that has a coach, and bootcamped before StarSeries LAN-Finals. The efforts have brought terrific results. They won in spectacular fashion, losing only one game to the tournament favorites Moscow 5 and making two opponents surrender at the 20-minute mark (two records for CIS region).
The team has improved, but because of their team synergy and not a change in personnel or style. Mykhalio "Kira" Harmash has played in the same aggressive manner, trying to outplay his opponents in lane. Dmitriy "Smurf" Ivanov is a smart top laner, who can play both team-oriented and carry champions. The mechanically skilled Alexei "LeX" Kitsak and a very experienced Dmitrii "Dimonko" Korovushkin anchor the bot lane. Aleksey "Symphony" Tyunin changes based on his team's needs.
Hard Random focused on four-man diving bot lane in the early game to try to get ahead. Their aggressive ganks are largely enabled by Kira who is able to shove enemy mid laners under tower for the majority of the early game. Their biggest problem is late-game decision making.
Written by Mikhail Zverev
7) KAOS LATIN GAMERS FROM LATIN AMERICA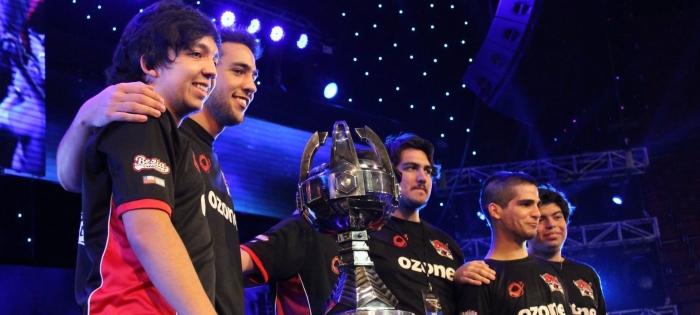 KLG show up at the IWCI just as they showed up for their regional finals, as the underdogs. This virtually unknown team from Chile goes into the event trying to prove to the world that they are far better than what everyone expects.
Being the underdogs is something that they are used to. Back during their regionals, KLG was seeded No. 2 in the Latin America South brackets behind then-undefeated Furious Gaming from Argentina. When KLG beat the unbeatable, they were once again underestimated by the LATAM North champions Lyon Gaming who were swept by the red rhinos 3-0 in the BO5 Finals after amazing scouting and research by KLG.
Teams participating in the IWCI have to be very careful when facing KLG because the Chileans are far more informed about what their opponents are playing than what their opponents know about them. KLG's strengths don't stop at just being good at scouting; they have good mechanical skills and amazing team fight coordination. Perhaps their skills aren't equal to the most world class teams, but just enough to cause a lot of harm to their IWCI counterparts.
Written by Erick Gonzalez
Who do you all think will win the International Wildcard Invitational and compete against the worlds best teams at the Mid-Season Invitational?