Originally posted on lolesports.com by Frank "Riot Mirhi" Fields
The Mid-Season Invitational is a pivotal moment in the League of Legends esports scene. Residing between the Spring and Summer Splits for professional leagues across the globe, the tournament brings the very best teams from each region together for one epic weekend of matches. And from it, debates are settled, scores are settled, and we can finally say which region is able to produce the finest League of Legends team in the world. For now, at least. Are you ready to cheer on your hometown team?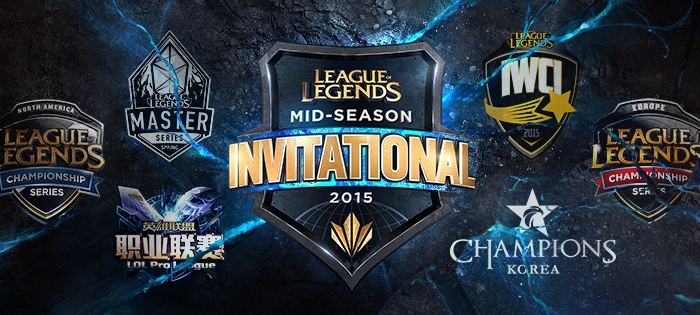 On May 8, 2015, six of the world's best teams head to Tallahassee, Florida, to compete for regional pride. The teams competing at MSI are:
● Ahq e-Sports Club from the LMS
● Team SoloMid from the NA LCS
● Fnatic from the EU LCS
● Edward Gaming from the LPL
● SKTelecom T1 from the LCK
● Beşiktaş, who won the International Wildcard Invitational
WHAT'S THE FORMAT?

Originally posted on lolesports.com by Frank "Riot Mirhi" Fields
MSI follows our standard event format. The tournament progresses from a Best of 1, Round Robin Group Stage to a Best of 5, Single Elimination Bracket Stage. After the 15 games of the Group Stage, and any resulting tiebreakers, the top four teams advance to the Bracket Stage.
In the Bracket Stage, the No. 1 and No. 4 seeds will play in one Semifinal while the No. 2 and No. 3 seeds will play in the other. The winner of the Bracket Stage is the champion of the event.
WHAT'S ON THE LINE?

In addition to proving their region is the best in the world, and their prowess as a team, competitors will be battling for a prize pool of $200,000 USD. The third and fourth place teams will each receive $25,000 USD, while the runner-up will receive $50,000 USD and the MSI Champion will receive a prize of $100,000 USD.
WHEN IS THIS HAPPENING AND HOW CAN I WATCH?

The event begins May 8 and continues through May 10. The broadcast will run for around eight hours each day.
● May 8 - Group Stage - 4:00 AM +8 GMT / PH
● May 9 - Group Stage - 4:00 AM +8 GMT / PH
● May 10 - Semifinals - 4:00 AM +8 GMT / PH
● May 11 - Finals - 5:00 AM +8 GMT / PH
Check out the schedule
for game-by-game information and start times.
You can watch the event online right at watch.lolesports.com
May the best region win!