Compete, win and give back as students of the FEU-Institute of Technology NSTP2 class in cooperation with TheNet.com and Garena bring you the Tamaraw Cup League of Legends Tournament this May! Proceeds from the tournament registration will be used to help students of the Bating Public Elementary School in Bolalacao, Oriental Mindoro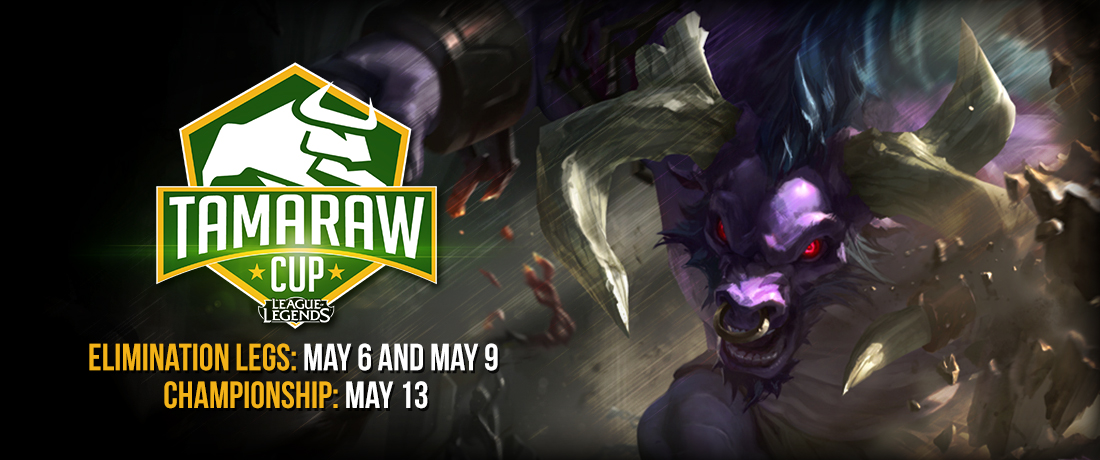 TOURNAMENT DETAILS:
Eliminations - Leg 2
● May 9, 2015 - Saturday
● Venue: TheNet.com - Recto 2 - click here to view map
● Open for all teams except Pro Gaming Series 2015 Summer Season teams/players (Empire X, Mineski.Globe, Gamex.Wargods, Infuzed RT, Pacific eSports, Imperium Pro Team, Imperium Pro Team Blue)
● Registrations are onsite during event day at 7 AM to 9 AM. Tournament proper starts at 10 AM
● Registration Fee is at PHP 500 per team + pay PC rent
● Leg 2 Champion team proceeds to CHAMPIONSHIP DAY
Championship Day
● May 13, 2015 - Wednesday
● Venue: TheNet.com - Recto 2 - click here to view map
● Leg 1 champion team and Leg 2 champion team will fight for the championship title
● Info on schedule to be discussed by the organizers from FEU-IT
PRIZES:
All registered teams/participants will receive RIOT BLITZCRANK skin (permanent) for FREE!
Leg 1 and 2 Prizes
● Champion: PHP 2000 + 5 LoL shirts + 5 LoL ballers + 5 LoL lanyards - will proceed to championship day
● Runner-Up: PHP 1000 + 5 LoL ballers + 5 LoL lanyards
Championship Day
● Over-All Champion: PHP 6000
● Over-All Runner-Up: PHP 3000
For inquiries, you may call or text 09356591096 (Viel) / 09161824013 (Jake) of FEU-IT NSTP2 or comment on this Facebook post
Here are some photos of the Bating Public Elementary School located in Brgy. Milagrosa, Bolalacao, Oriental Mindoro who will be the beneficiaries of this charity tournament: