Originally posted on lolesports.com by Frank 'Riot Mirhi' Fields
This week things finally began to settle down. Teams have had time to run their new rosters and mold new identities -- many have begun to see the fruits of their labor. On the other hand, some teams have struggled, and are left scratching their heads over what went wrong in the off season.
As we're only a few weeks into the season, there's still recovery time before the Playoff sprint, but teams need to course correct quickly before the top teams' leads become insurmountable. While things are a little less certain in NA and EU, as you'll see below, things in China and Korea have become more defined.
Come see who the top teams are this week...
KOREA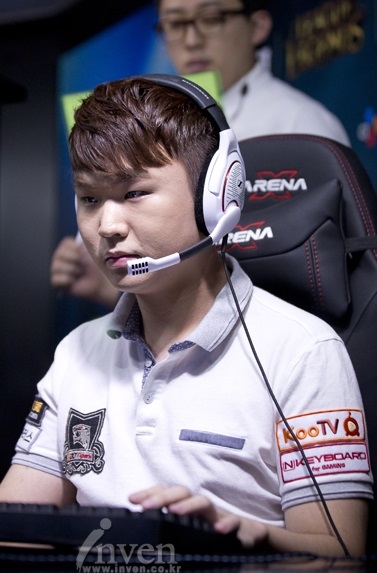 ( - ) SKTelecom T1 (4-0) [8-1]
( - ) CJ Entus (4-0) [8-3]
( - ) KT Rolster (3-1) [7-3]

( - )

Jin Air Green Wings (4-1) [8-3]

( - )

Najin e-mFire (2-2) [5-5]

( - )

KOO Tigers (1-3) [4-7]

( - )

Samsung (1-4) [5-8]

( - )

Incredible Miracle (1-3) [3-7]

( - )

Anarchy (1-3) [4-7]
( - ) SBENU Sonicboom (0-4) [0-8]
(Match Score) [Game Score]
Sorry to disappoint you, but Korea looks to be the most stable of all the regions -- no changes this week. That's not to say there aren't developments.
CJ Entus is beginning to close the gap with SKTelecom T1 and contest for the title of best in Korea. Similarly, KOO Tigers finally had their first good week of the season, nearly taking down the afforementioned CJ Entus. It's possible there could be a shakeup in the rankings if teams continue to improve, but for now the journey to the top continues for all but SKT.
Panel: Alex Manisier, Erik "DoA" Lonnquist, Christopher "MonteCristo" Mykles, and Mike "Noctt" Huh
CHINA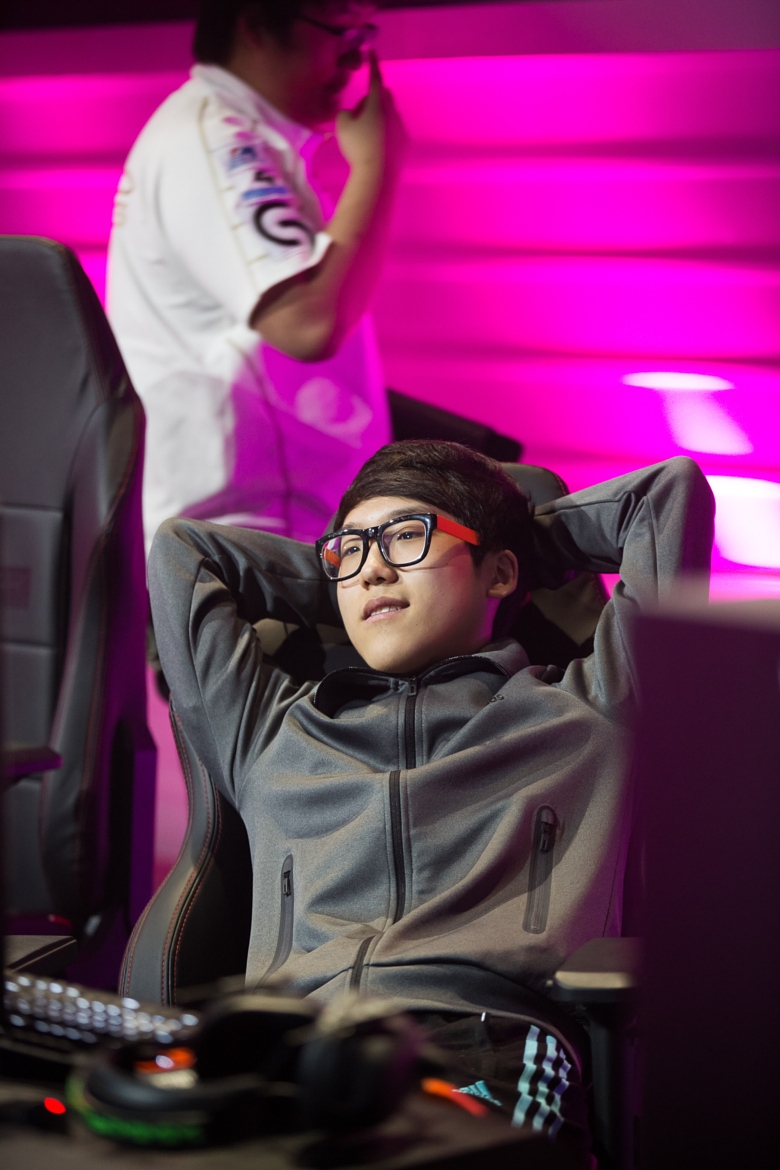 ( - ) Edward Gaming (4-0-1)
( - ) Invictus Gaming (3-2-1)

(+1)

Snake (3-1-3)

(-1)

Qiao Gu (3-0-2)

( - )

OMG (2-0-4)

(+1)

LGD Gaming (1-2-3)

(-1)

Vici Gaming (0-1-5)

(+4)

T

eam King (0-4-2)

(-1)

Masters 3 (2-1-3)

(-1)

Royal Never Give Up (1-2-3)

( - )

Team WE (0-3-3)

(-2)

Unlimited Potential (0-3-4)
Record format is (W-L-T)

China puts us into an interesting position because of the experimentation, inconsistency, and some might say lackidasical play. LGD in particular is a curious case. The Chinese panel unianimously believes that LGD will eventually finish 2nd Place. Yet the team remains inconsistent and isn't showing the prowess it had towards the end of the LPL Spring Playoffs. Similarly, Vici Gaming is now playing In-kyu "DanDy" Choi in the top lane, due to some issues with Zu-Jing "Carry" Wang.
The actual No. 2 in China right now is Invictus Gaming, who despite some slip ups remain extremely solid all around. Snake has improved in the past week and Qiao Gu has looked slightly less impressive, but nothing to make us believe long term problems are brewing, or that Snake will usher in a period of dominance beyond what they've already shown.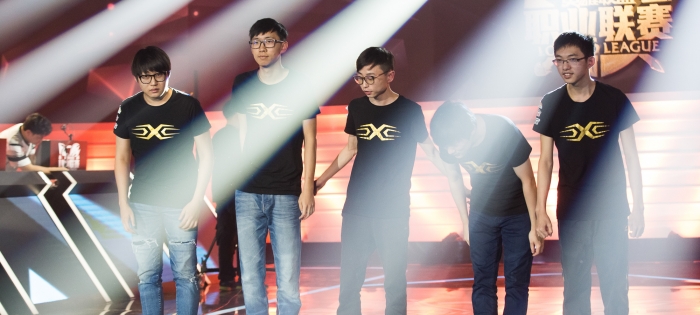 The largest move is Team King, who now with Korean players In-seok "InSec" Choi and Kyung-sup "Zero" Yoon are starting to look like a legitimate team again and not just the laughing stock of the LPL.

Panel: Barento "Raz" Mohammed, Michale "Drexxin" Lalor, and Carlos "H0tsawce" Bravo.
NORTH AMERICA
( - ) Team SoloMid (3-1)

(+5)

Gravity (3-1)

(-1)

Counter Logic Gaming (3-1)

(-1)

Team Liquid (3-1)

( - )

Team Impulse (2-2)

(+2)

Team Dignitas (3-1)

(-1)

Enemy Esports (2-2)

(-4)

Cloud9 (1-3)

( - )

Team8 (0-4)

( - )

Team Dragon Knights (0-4)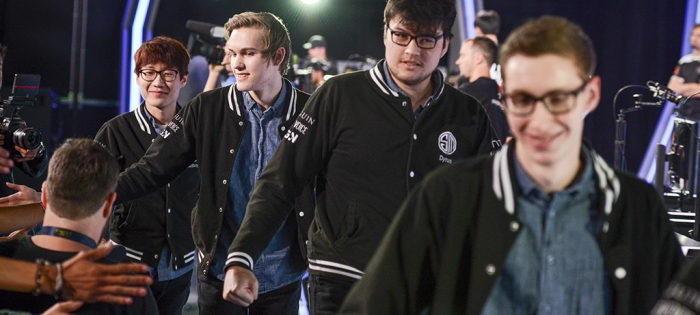 There's still a lot of room for growth in North America, and relative parity throughout the region, but TSM has landed atop the pile yet again. Going into Week 2, we knew that the match between TSM and CLG would likely show us who was the best team in the region, and despite some teamfight struggles in the mid game, TSM proved to be superior. While the whole team has stepped up, Bjergsen is on another level, and is simply miles better than everyone else he plays against.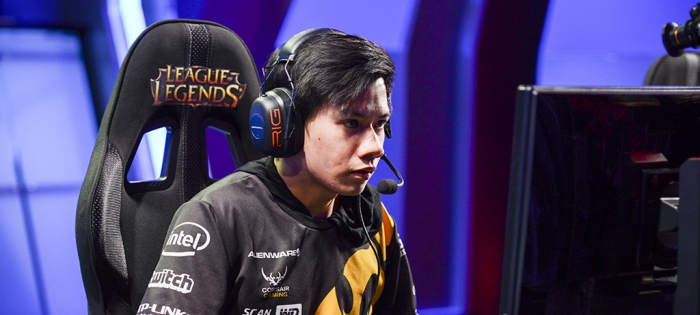 Continuing with other 3-1 teams, Team Dignitas has been a pleasent surprise this season. Shiphtur has been having a more consistent split, but it's Azingy that's made the real difference. Azingy had been thought of as a liability last split, but in Summer he has been a key initiator in teamfights and one of the reasons the team is enjoying such great success early on.
Panel: Cameron Gilbert, Mattias "Gentleman Gustaf" Lehman, Taylor "Riot RoboTayCo" Cocke, Jason "Riot Jayway" Wai, Joshua "Riot Jatt" Leesman, and Frank "Riot Mirhi" Fields.
EUROPE
( - ) Fnatic (4-0)

( - )

Origen (4-0)

(+1)

H2K (3-1)

(-1)

Unicorns of Love (3-1)

(+4)

Giants Gaming (3-1)

( - )

Copenhagen Wolves (1-3)

(-2)

Elements (1-3)

( - )

ROCCAT (1-3)

(-2)

SK Gaming (0-4)

( - )

Gambit Gaming (0-4)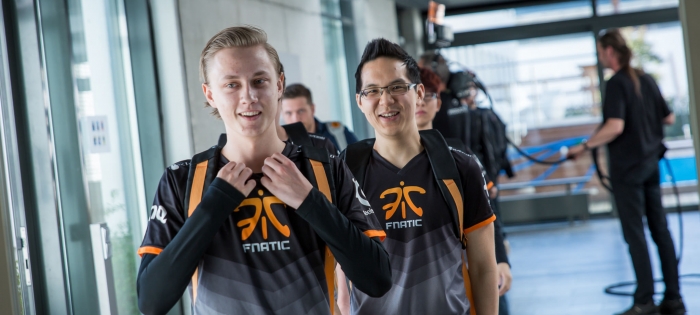 It's turning into a two horse race for Europe. Fnatic and Origen look nigh untouchable in their first four games, and their success makes us eagerly anticipate their Week 4 showdown. It's clear both teams are trying out new strategies, but that hasn't cost them on the scoreboard yet, even without the most clean games on Fnatic's part. Still, we can see the writing on the wall -- these teams are the real deal.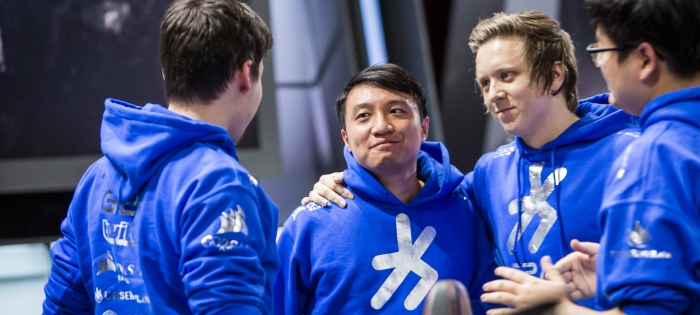 As for the rest of the teams, Unicorns of Love and H2K have settled into their routines: the Unicorns are inconsistent, but have a high ceiling, and H2K play to their maximum potential regularly, but with what we think is a lower ceiling. With both teams being some impressive and fun to watch, we can only speculate who will get the edge come Playoff time.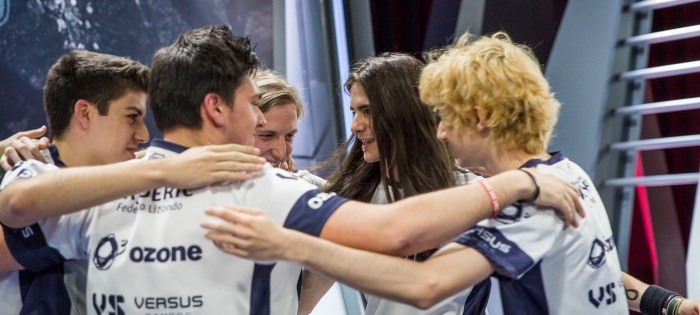 The biggest surprise of the EU LCS has been Giants, who are off to a 3-1 start, and have massively improved from last split. So far, most of the teams who made major roster changes in the off season are suffering growing pains, with Elements, SK Gaming and Gambit earning only a single victory between them.
Panel: Taylor "Riot RoboTayCo" Cocke, Jason "Riot Jayway" Wai, and Frank "Riot Mirhi" Fields.
TAIWAN
( - ) ahq e-Sports Club (5-0-0)
( - ) Flash Wolves (2-0-2)

(+2)

Midnight Sun (1-2-2)

(-1)

Machi Esports (1-2-2)

(+3)

Assassin Sniper (1-2-1)

(+1)

Logitech Snipers (0-2-3)

(-1)

Hong Kong Esports (0-1-3)

(-4)

Taipei Assassins (1-2-1)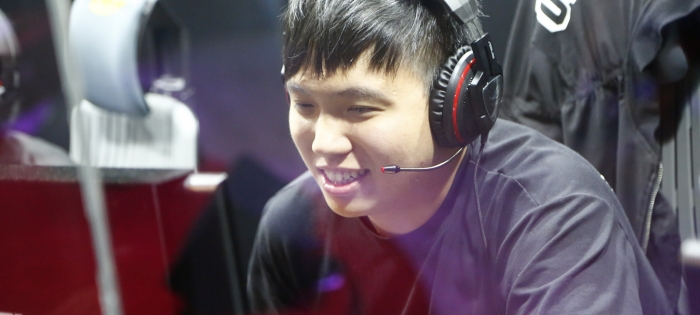 Taiwan is making it hard to discern who the top teams are. Team's like AS, TPA and HKE have struggled to adapt to opponents, and teams like MSE and Machi don't seem to have the raw skill for the long haul. What we do know is ahq is the class of the LMS and that's not likely to change in 2015.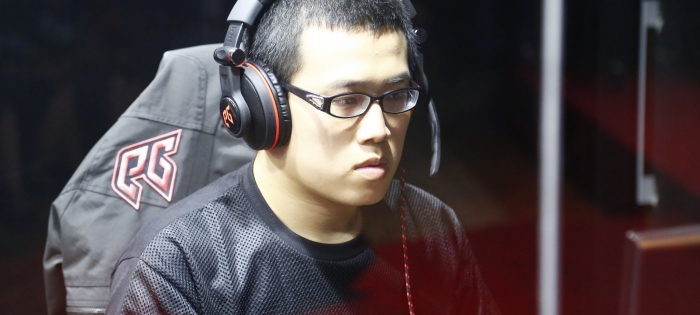 Midnight Sun has shown some improvements over the past week, and so they get our nod above Machi. Meanwhile the traditionally powerful Taipei Assassins have begun to show real struggles, and we are afraid that they might not recover in time. But there's still a lot of time for teams to turn things around.
Panel: James "Obscurica" Chen and Chia "Reazony" Yu.
BRAZIL
( - ) Keyd Stars (3-0-0)
( - ) paIN Gaming (2-0-1)
( - ) INTZ e-Sports (2-1-0)

(+1)

g3nerationX (2-0-1)

(-1)

CNB e-Sports Club (0-2-1)

( - )

KaBuM! Orange (1-2-0)

(+1)

KaBuM! Black (0-2-1)

(-1)

INTZ e-Sports Red (0-2-1)
Record format is (W-L-T)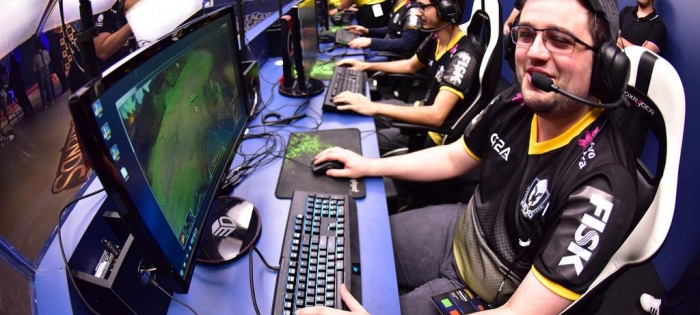 Brazil has settled down from a volatile Week 1 into a second consecutive week of 2-0 sweeps. Nearly every Week 3 set included one close game, and one beat down as the lower-tier teams in the region continue to struggle with toppling their top tier counterparts. While progress and overall parity still exist, growth is slow and difficult to come by.
Rebounding from a sluggish loss to KaBuM! Black, paiN Gaming looks better by the week. While not an overwhelmingly flashy playmaker, paiN's Thúlio "SirT" Carlos has been quite at home in the jungle as of late, guiding his team to victory. This week he also put up impressive numbers on both Sejuani and Gragas, ending their sweep over KaBuM! Orange with 86% kill participation and a 32 KDA across both games. If paiN continues on their current growth trajectory, their Week 8 set against Keyd Stars could be the match of the season.
Written by Emily Rand
Panel: Emily Rand
LATIN AMERICA
KLG (2-0)
Lyon Gaming (3-0)
Last Kings (2-0)
Gaming Gaming (3-0)
Furious Gaming (1-1)
Dash9 Gaming (2-1)
Havoks Gaming (1-2)
Rebirth eSports (1-1)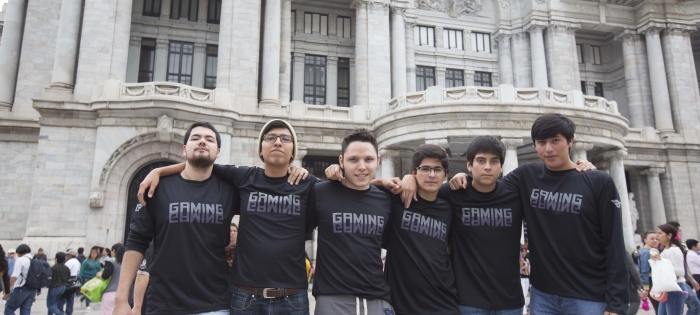 Week 2 is underway and the Latin American Cup keeps heating up. In the North the favorites Lyon Gaming are on a crash course against their new regional rivals Gaming Gaming -- both teams are coming in undefeated and this Wednesday LAN will have a new classic when both teams collide. As a reminder, Gaming Gaming is now playing with a bot lane that comes straight from Lyon's ranks in Diego "Arce" Arce Chang and Ian "1an" Espinosa who both played with the lions before joining GG.
Meanwhile in the South we have the current LATAM champions KLG still dominating their region, but, similar to Lyon and GG, it's looking like Last Kings will also be undefeated by the time both teams face of next Thursday. Last Kings is coming in reinforced by former Furious Gaming support Andres "Mettaz" Veiga Novara and former Bencheados mid laner Bastian "xBravo" Bravo.
This is a vital week for Latin America because it will define the top spots from both regions and with all the roster changes, anything can happen.
Written by Erick "Skyshock" Gonzalez

Panel: Erick "Skyshock" Gonzalez
JAPAN
( - ) DetonatioN FocusMe (3-1)
( - ) 7th Heaven (3-1)

( - )

RabbitFive (2-2)

( - )

Ozone Rampage (3-1)
( - ) Rascal Jester (1-3)
( - ) ApeX R Gaming (0-4)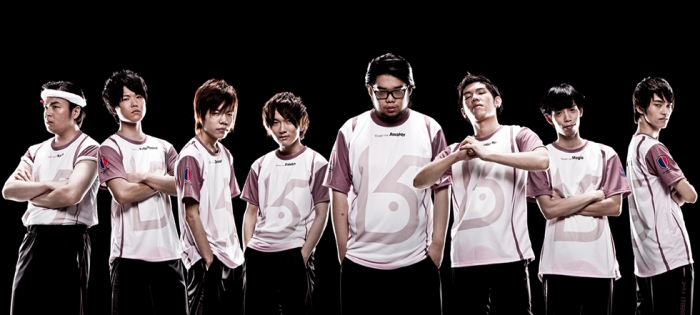 This week was one of the LJL's double header weekends, and it 7th heaven's time to shine. Up against two tough opponents in Ozone Rampage and Rabbit Five, we got a glimpse of the play behind their pre-season hype. Perhaps most interestingly, it's not super-hyped Korean Challenger Byung-cheol "Alvingo" Choi making the flashy plays and carrying the team. He's been taking on a supporting role, playing Lulu mid in both wins, while local stars Kento "Mueki" Ojima and Shunsuke "Evi" Murase dished out the tons of damage. As homegrown talent and new faces continue to thrive in LJL, the level of play continues to go up and the games only get better.
The remainder of matches were fairly predictable stomps, featuring the return of FocusMe's decisive gameplay versus RJ and ARG in two ruthless beatdowns. With one week left until the season's halfway point, the LJL is definitely no longer a one-team show. 7th heaven is breathing down the champions' necks, with Rabbit Five and Rampage right behind. Things are getting fun.
Written by Cameron Gilbert
Panel: Cameron Gilbert
TURKEY
(+4)

Team Turquality (4-4)

(-1)

BeÅŸiktaÅŸ (7-1)
( - ) Oyun Hizmetleri (5-3)
( - ) Dark Passage (4-4)

(-3)

HWA.Gamesatış (4-4)

(+1)

Atlas (3-5)

(+1)

CREW (2-6)

(-2)

NumberOne eSports Club (3-5)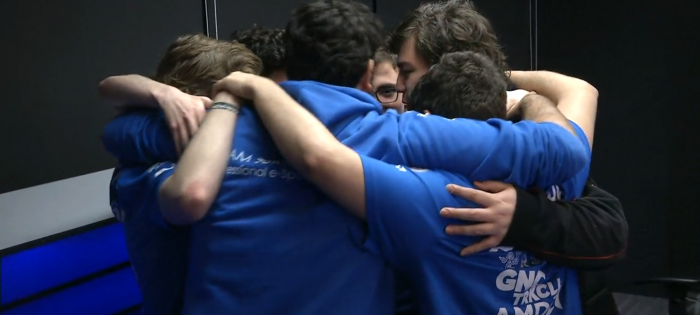 With eight matches played on the same day, teams had to face fatigue in addition to the fierce competition in Week 4 of the Turkish Championship League. Teams also seemed to solidify rosters with only a single change in the starting line-ups.
Team Turquality continued their strong showing as well as their win streak. After the abysmal 0-4 start to the Summer Split, they have now won four games in a row. More importantly, they beat DP and HWA this week, where they conceded only 14 kills and earned a combined total of 52 of their own. It should also be noted TT's performance echoes their 2014 season, where they failed to impress at the start but stepped up and advanced to the Grand Finals.
On the other hand, after a series of shaky performances, Beşiktaş dropped their first game of the split against DP. This result also marks the very first defeat for Beşiktaş in TCL, where they fielded their starters. But they are still sitting comfortably at the top of the table. Oyun Hizmetleri kept up their good spell and climbed to the 2nd spot in the standings. After acquiring Anıl "HolyPhoenix" Işık, HWA.Gamesatış looked very strong, however their 0-2 record this week granted the highest drop in the rankings so far.
Turkish Championship League will return on June 27 with Week 5 matches. Don't forget to catch up on everything about TCL via lolespor.com.
Written by Kursad Demirer
Panel: Kursad Demirer, Christopher Willekens
CIS
( - ) Hard Random (4-0)

(+1)

Tornado RoX (4-0)

(-1)

Just.MSI (3-1)

(+2)

Solar Wind (2-2)

(-1)

Dolphins (1-2)

(-1)

Dragon (1-3)

(+1)

Your Exit (0-4)

(-1)

Carpe Diem (0-3)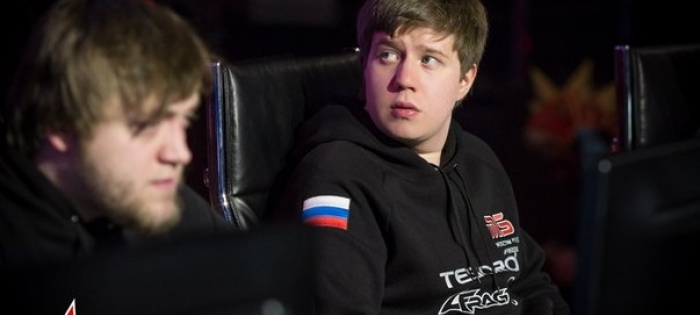 It was a light week in StarLadder with only five games played over the course of the week, but it featured one of the most entertaining matches of the season so far: Tornado RoX vs Just.MSI. RoX came out ahead with clutch performances down the stretch (and a bit of a throw fest if we're honest) and secure 2nd Place as a result.
Hard Random however remains consistent and brilliant. If things go as they are, the inevitable showdown between HR and RoX will be quite entertaining. The biggest breakthrough of the season so far has been Solar Wind, who have capitalized on the instability of veteran teams Dolphins, Carpe Diem and Dragon.

Written by Michael "Olsior" Zverev

Panel: Michael "Olsior" Zverev
INTERNATIONAL

( - ) Edward Gaming (4-0-1)
( - ) SKTelecom T1 (4-0)
( - ) Invictus Gaming (3-2-1)
( - ) CJ Entus (4-0)

(+6)

Snake (3-1-3)

(-1)

KT Rolster (3-1)

( - )

ahq e-Sports Club (5-0-0)

( - )

Fnatic (4-0)

(+4)

Origen (4-0)

(-4)

Qiao Gu (3-0-2)

(NEW)

H2K (3-1)

(-2)

Jin Air Green Wings (4-1)

(-4)

Flash Wolves (2-0-2)

(-2)

Najin e-mFire (2-2)

(+3)

Team SoloMid (3-1)

(-1)

OMG (2-0-4)

(-3)

KOO Tigers (1-3)

(-1)

LGD (0-1-3)

(+1)

Samsung (1-4)

(-1)

Unicorns of Love (3-1)
It's possible that we're wrong, and that the middle tier of Korea isn't as good as the upper tier of North America. It's possible that the upper tier of Europe should be higher in the top 10. But it's impossible to know.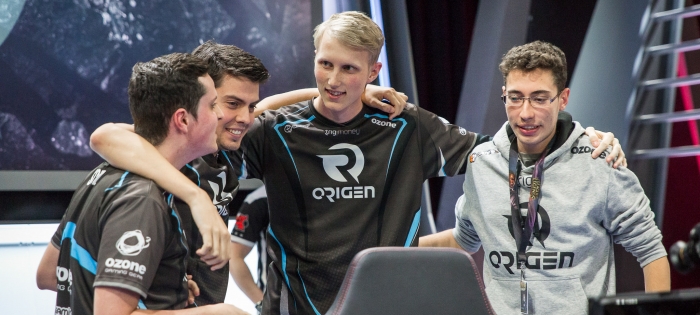 We do know that the NA LCS has not been good so far. We still don't definitively know who the second best team is. We think we know, but things have changed so much game to game that things could improve or break apart for one team or another. Given the consistency of China and Korea at the top, the best four teams are fairly solidified.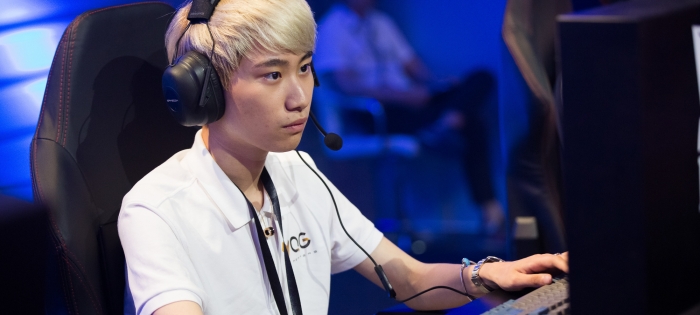 Origen and Snake are the biggest movers this week -- Origen because of their dominance over Europe and continued unblemished record and Snake because of rapid improvements with their new roster (for the split). With a lot of teams outside of the top four looking shaky, there is room for Western teams to break into the Top 20, but so far we haven't seen enough to move anyone up.

Let us know your thoughts on the Power Rankings on Twitter or in the comments below.
Images courtesy of Inven, Garena, SANKO, and paiN Gaming
Frank Fields is a Senior Editor for Riot Games' Esports Web Content team. You'll find him rewinding time in Zaun or on Twitter where he'd love to talk to you about esports.