Greetings Summoners!
Join the eSports Fever as Garena Philippines brings you the Iron Solari League(ISL)! ISL will take its second leg on June 28, 2015 in The Net.Com - Recto Manila.
Form your teams as early as now and check out how to register below for a chance to take home PHP 8,000 cash prize pool!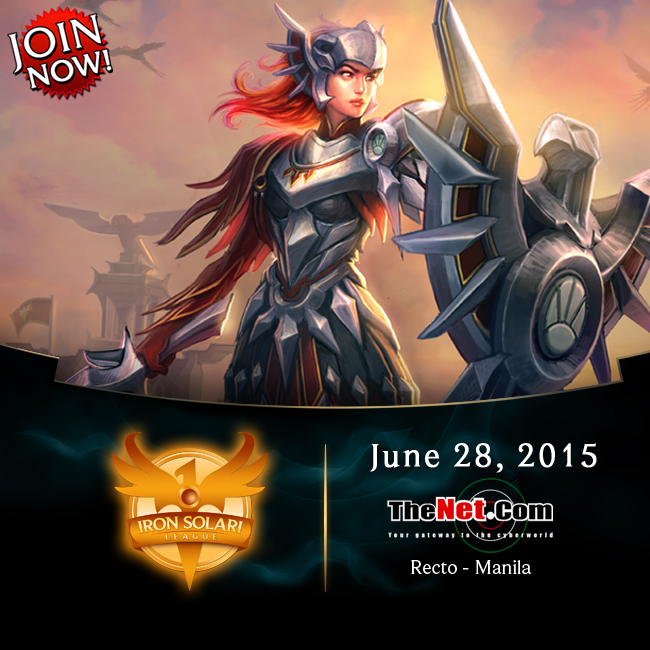 The Net.Com
June 28, 2015

1967 Claro M.Recto Avenue Manila
(University of the East (Lucio Tan "Dentistry" Building))
11:00 AM

- Up to five (5) members with 1 reserve player per team only
- No Registration fee pay PC rent ONLY.
- LoL PH Summoner accounts must be Level 30
- Registered teams with complete set of players and accomplished registration must be present on the event day at least 30 minutes before the start of the tournament to confirm participation.
- Only 16 teams shall be allowed to join the tournament on a first come, first served basis. Slots may be increased or subject to change based on the decision of the organizer.
- All females and members of the LGBT community are allowed to join

Champion: PHP 4000 cash + 5 LoL Tshirt
Second Place: PHP 2000 cash
Third and Fourth Place: PHP 1000 cash