As the Summer Split moves on, the dominant teams become more prominent, and anticipation for the marquee matches between them builds exponentially. Impending showdowns between fierce regional rivals and newly minted top teams are abundant in every region this week -- OMG vs. EDG, Origen vs Fnatic, and Team Liquid vs TSM are all on the docket for this week.
Korea gave us a taste of what top teams playing looks like last week when the ever-dominant SKTelecom outmanuvered CJ Entus to win 2-0 and remain undefeated. While this match stands out as the only match between undefeated teams possible in the world this split, that's not to say the others won't be just as compelling to watch.
We've seen some major international contenders show vulnerability this week. Come find out who is on the move...
KOREA

( - ) SKTelecom T1 (6-0) [12-2]
( - ) CJ Entus (4-1) [8-5]
(

+3

)

KOO Tigers (3-3) [8-8]

(-1)

KT Rolster (4-2) [9-6]

(-1)

Jin Air Green Wings (4-2) [9-5]

(-1)

Najin e-mFire (4-2) [9-5]

( - )

Samsung (1-5) [5-10]

( - )

Incredible Miracle (2-3) [5-8]

( - )

Anarchy (1-5) [6-11]
( - ) SBENU Sonicboom (0-6) [1-12]
(Match Score) [Game Score]
Only three months ago, the GE Tigers looked to be the story of 2015. They were undefeated, dominant in all their wins, and showing no real weaknesses. Their astonishing fall from grace at the end of Spring and the start of Summer, led to conversations about their ascension being a fluke -- but those questions have finally been answered.
The KOO Tigers have fully recovered and are now once again major players in Korea. With victories over both KT Rolster and Jin Air Green Wings, the KOO Tigers are the hottest team in Korea, and if they keep this momentum going, it's possible we'll not only see them in LCK Summer Playoffs, but at Worlds as well.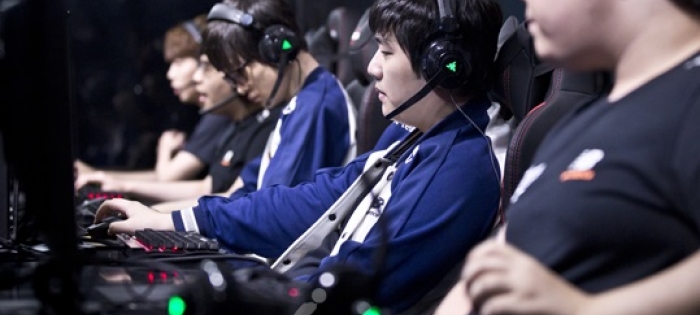 The KOO Tiger's renaissance contrasts with the faltering of Jin Air, Najin, and KT Rolster, who looked like potential challengers to LCK leaders SKT. Meanwhile, the afforementioned SKT look unstoppable: they've only dropped two games in six matches, including their most recent victory over CJ Entus. While the middle tier of Korea looks to be picking up steam, the bottom half of teams haven't shown the type of improvement we expected by this point and run the risk of being left behind completely.
Panel: Alex Manisier, Erik "DoA" Lonnquist, Christopher "MonteCristo" Mykles, and Mike "Noctt" Huh
CHINA

( - ) Edward Gaming (5-1-1)
( - ) Invictus Gaming (4-2-3)

(+1)

Qiao Gu (4-0-3)

(-1)

Snake (3-2-4)

( - )

OMG (3-0-4)

( - )

LGD Gaming (1-2-5)

( - )

Vici Gaming (1-1-6)

(+4)

Unlimited Potential (1-3-5)

(-1)

T

eam King (0-4-3)

( - )

Royal Never Give Up (2-3-4)

(-2)

Masters 3 (2-2-3)

( - )

Team WE (0-5-4)
Record format is (W-L-T)

After Edward Gaming's miraculous victory over SKTelecom at the Mid Season Invitational, we wondered how long EDG would be able to stay undefeated in China. We thought if they were going to lose, it would be either to Spring Split finalists LGD, or the constantly improving IG, or even historic rivals OMG. Instead they lost to one of the worst teams (and ironically named) in the LPL -- Unlimited Potential.
While we don't fault EDG for not remaining perfect, we do take note that this is certainly a matchup they should have won regardless of circumstances. When you have the reigning LPL MVP (Hyuk-kyu "Deft" Kim), and two of the best players in their position in the world (Won-seok "PawN" Heo at mid and Yang "Koro1" Tong at top), you do not lose to UP. They hold onto No. 1 regardless -- for now -- on the strength of their season and regional dominance.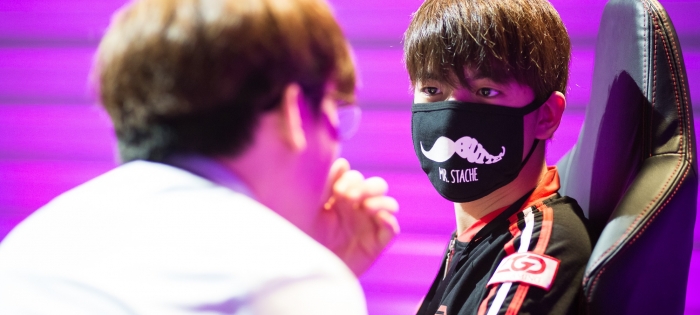 For the most part, the rest of the region is quite stable, but we are studying LGD very closely. After the addition of Bo "PYL" Chen, LGD has been a consistent regional power. His sidelining due to surgery significantly hurt the team, and they are on the way to recovery, but they have yet to regain the form they showed that led them to one team fight away from representing China at MSI.

Panel: Barento "Raz" Mohammed, Michale "Drexxin" Lalor, and Carlos "H0tsawce" Bravo.
NORTH AMERICA
(+3)

Team Liquid (5-1)

(+1)

Counter Logic Gaming (5-1)

(+3)

Team Dignitas (4-2)

(-3)

Team SoloMid (4-2)

(-3)

Gravity (4-2)

(-1)

Team Impulse (3-3)

( - )

Enemy Esports (2-4)

( - )

Cloud9 (2-4)

( - )

Team8 (1-5)

( - )

Team Dragon Knights (0-6)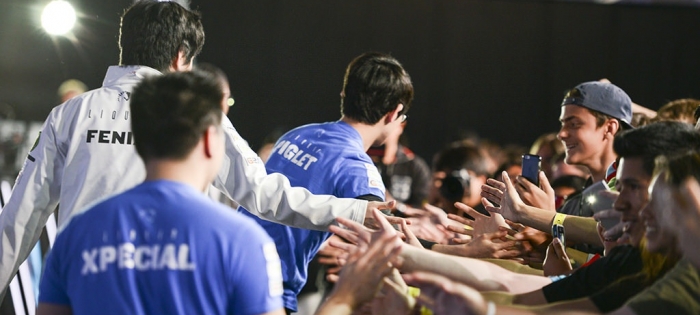 North America is nothing if not entertaining, in that way that you enjoy watching trainwrecks on Reality TV -- like watching Gary Busey's philosophical prowess earn him $10,000 to his favorite charity. We are in that world where nothing makes sense. TSM and Cloud9 are not looking good. Not only are they not looking good, but they aren't even Top 3.
Team Liquid had a good week, but it certainly wasn't impressive by any stretch, and there is still room for improvement across the board in NA. Cloud9 earned a victory over Team8, but if they hadn't, people might have started clamouring for Hai "Hai" Lam to return to his spot over Nicolaj "Incarnati0n" Jensen, retirement be damned.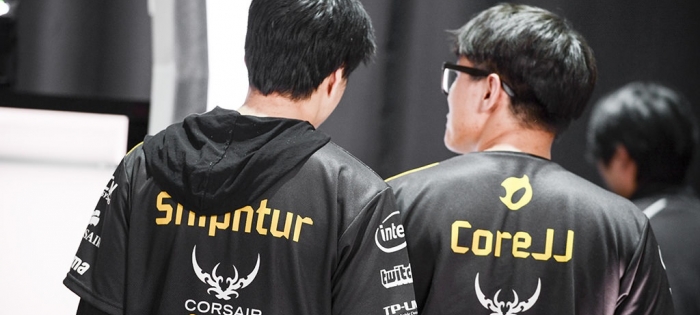 For now it seems like the top of this region is a committee that only earned their spots because the rest of the candidates weren't worthy of the spot. Team Dignitas, Team Liquid and Counter Logic Gaming are all solid teams, but we expect much more from standings leaders of a major five region that has three spots to Worlds.
Panel: Cameron Gilbert, Taylor "Riot RoboTayCo" Cocke, Jason "Riot Jayway" Wai, Joshua "Riot Jatt" Leesman, and Frank "Riot Mirhi" Fields.
EUROPE
( - ) Fnatic (6-0)

( - )

Origen (5-1)

( - )

H2K (5-1)

(+1)

Giants Gaming (4-2)

(-1)

Unicorns of Love (3-3)

(+2)

ROCCAT (2-4)

(+3)

Gambit Gaming (2-4)

(-2)

Copenhagen Wolves (2-4)

(-2)

Elements (1-5)

(-1)

SK Gaming (0-6)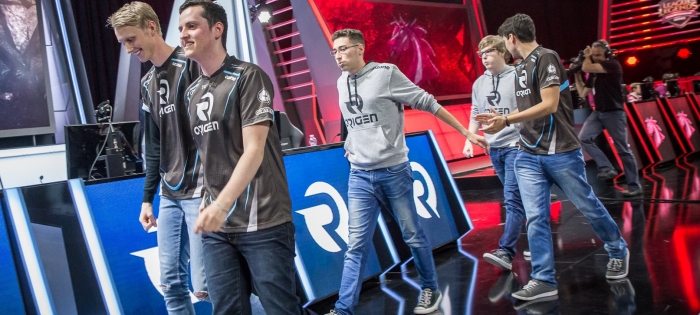 Not that I need to hype up Europe's game of the week any further, but Origen's matchup against Fnatic has potential to be the best game of the Split. Yes, we were robbed of an undefeated showdown with ROCCAT's win over the "rookie" squad, but Origen remains a top team in Europe and an international contender.
Regardless of who wins the FNC vs OR showdown, this is a great opportunity for us to see how far Europe has come in a region. Only six months ago we saw Alliance's unceremonious exit from Worlds, marking the last chance for an EU team to advance to the Quarterfinals. Now it seems that Europe has been quick to improve, and to adapt new styles of play.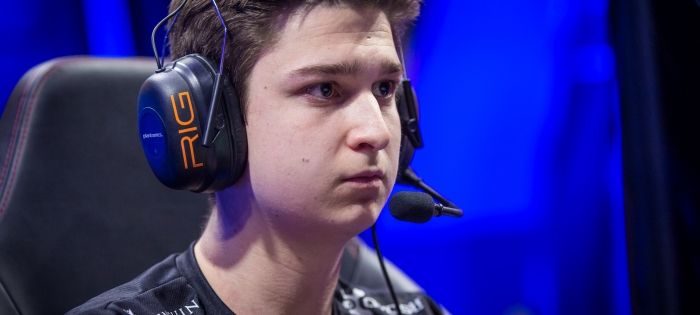 And it's not just Fnatic and Origen that have stepped up. H2K, Giants and Unicorns of Love have created playstyles that are all viable in their own ways. H2K has brought the Korean style of play to Europe, while Fnatic and Unicorns of Love prefer a little anarchy on the Rift. The region as a whole is very deep, and getting better. We'll have to see if Gambit and Elements can regain their former glory to keep up with the new teams macro-level advancements.
Panel: Taylor "Riot RoboTayCo" Cocke, Jason "Riot Jayway" Wai, and Frank "Riot Mirhi" Fields.
TAIWAN
( - ) ahq e-Sports Club (6-0-0)
( - ) Flash Wolves (3-1-2)

( - )

Midnight Sun (1-2-3)

(+1)

Assassin Sniper (1-3-2)

(+2

)

Hong Kong Esports (1-1-4)

(-2)

Machi Esports (1-2-3)

(+1)

Taipei Assassins (1-2-3)

(-2)

Logitech Snipers (0-3-3)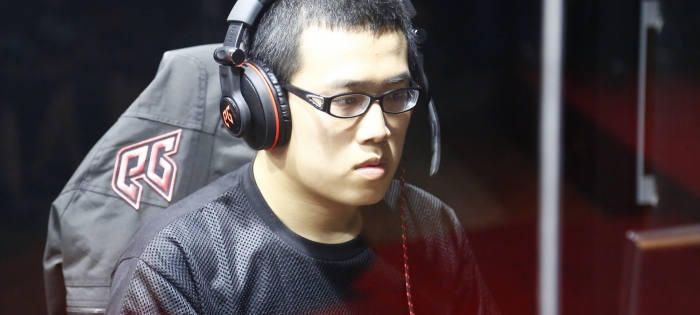 I feel that the standings in Taiwan misrepresent what is actually happening. It looks like ahq is destroying all opposition unopposed. I suppose this is mostly true, but the Flash Wolves are also a world class team that unfortunately will not be able to dodge comparisons to ahq because of their region and playstyle.
Right now, Taiwan is a two team race. At times Midnight Sun, Machi Esports, or Assassin Sniper have looked like challengers to ahq's completely unblemished record (12 in game score), but they quickly fall in with the rest of the six-team pack. Teams have made strides, but unless they are able to level up very quickly, ahq will run away with their second consecutive LMS championship.
Panel: James "Obscurica" Chen and Chia "Reazony" Yu.
BRAZIL
( - ) Keyd Stars (4-0-0)
( - ) paIN Gaming (3-0-1)
( - ) INTZ e-Sports (3-1-0)

(+1)

CNB e-Sports Club (0-3-1)

(-1)

g3nerationX (2-0-2)

( - )

KaBuM! Orange (1-3-0)

( - )

KaBuM! Black (0-2-2)

( - )

INTZ e-Sports Red (0-2-2)
Record format is (W-L-T)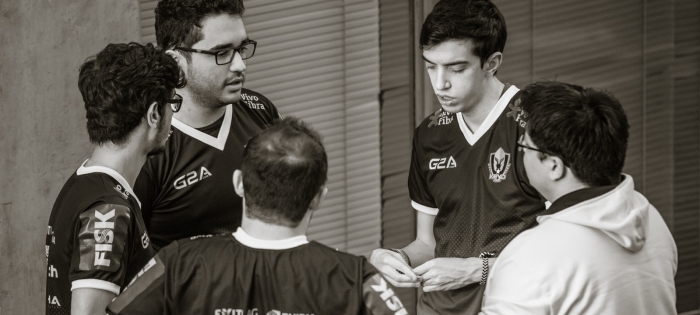 Keyd Stars continues to reign at the top of Brazil, earning another three points after their 2-0 over KaBuM! Orange in Week 4. Orange struggled to keep up with Keyd's decisive map movements as Gabriel "Revolta" Henud thoroughly out-maneuvered Orange jungler Bruno "bruNo" Oliveira in the two victories.
Both INTZ e-Sports and paiN Gaming are looking sharper as well. PaiN had their tightest macro performance yet in their first game against g3nerationx, while INTZ earned a hard-fought 2-0 against CNB e-Sports Club. To their credit CNB has had the toughest schedule yet, running the gauntlet of paiN, Keyd, and INTZ in the past three weeks. Expect their record to improve in the coming weeks, placing them solidly in the middle of the pack.
Written by Emily Rand
Panel: Emily Rand
LATIN AMERICA
( - )

KLG (4-0)

( - )

Lyon Gaming (4-0)

( - )

Last Kings (3-1)
( - ) Gaming Gaming (3-1)

( - )

Furious Gaming (3-1)

(+2)

Dash9 Gaming (2-2)

(-1)

Havoks Gaming (2-2)

(-1)

Rebirth eSports (2-2)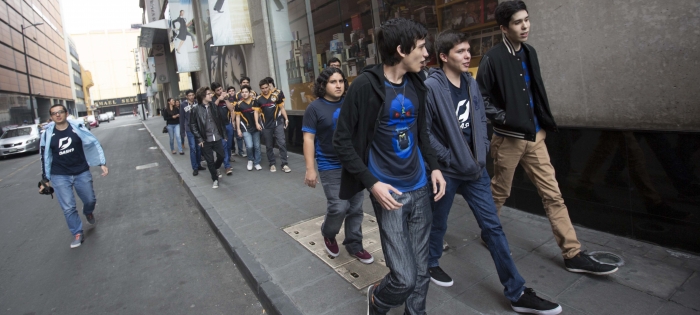 This week in LATAM, the first half of the split comes to an end with very clear favorites raising their hands in both LAN and LAS.
In the North, Lyon Gaming lines up for their 5th straight victory against Revenge eSports, who kicked off their worst streak in recent memory during the opening split this season. After Lyon lost to them during the last split, the team went on a three-game losing streak. This split, however, it looks like the Lions want to finish the regular season undefeated.
Current LATAM champions KLG are looking to defend their title in Mexco City this August after a very close victory against their regional rivals the Last Kings. But not everything is about the top of the ladder, there's two teams looking to get a victory in order to still have a chance at qualifying to the next round when Isurus Gaming goes head to head against Bencheados.
The season keeps heating up and it looks like the Top 4 are starting to secure their places in the ladder.
Written by Erick "Skyshock" Gonzalez

Panel: Erick "Skyshock" Gonzalez
JAPAN
(+1)

7th Heaven (4-1)

(+2)

Ozone Rampage (4-1)

(-2)

DetonatioN FocusMe (3-2)

(-1)

RabbitFive (3-2)
( - ) Rascal Jester (1-4)
( - ) ApeX R Gaming (0-5)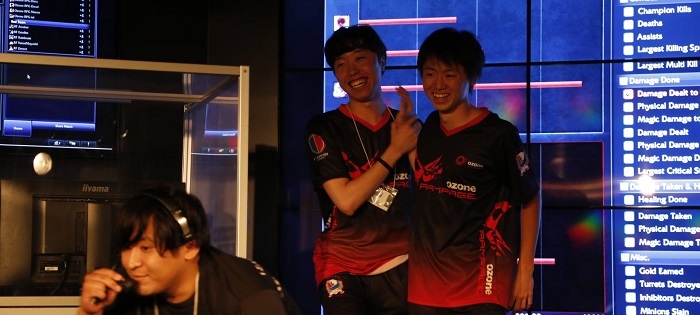 It finally happened. Ozone Rampage took out DetonatioN FocusMe in last week's marquee matchup, and pushed the LJL Season 1 champions out of the No. 1 spot. Exploiting both mechanical mistakes and poor decisions from FM, Rampage took the lead early and never let up. Now 7th Heaven looks like the team to beat, while the champs have to prove they haven't lost their edge.
The season's half over with four teams are contesting for three playoff spots. With FocusMe taking on 7th Heaven and RabbitFive squaring off against Rampage this weekend, there's no more time to mess around. It's put up or get left behind.
Written by Cameron Gilbert
Panel: Cameron Gilbert
TURKEY
( - )

Team Turquality (4-4)

( - )

BeÅŸiktaÅŸ (7-1)
( - ) Oyun Hizmetleri (5-3)
( - ) Dark Passage (4-4)

( - )

HWA.Gamesatış (4-4)

( - )

Atlas (3-5)

( - )

CREW (2-6)

( - )

NumberOne eSports Club (3-5)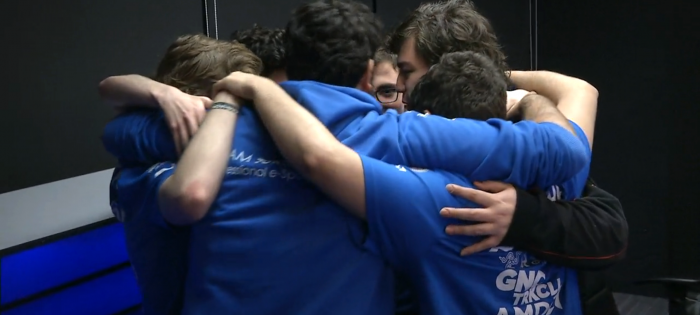 Turkey is on hiatus for the next two weeks. The Turkish Championship League will return on June 27 with Week 5 matches. Don't forget to catch up on everything about TCL via lolespor.com.
Written by Kursad Demirer
Panel: Kursad Demirer, Christopher Willekens
CIS
(+1)

Tornado RoX (6-1)

(-1)

Hard Random (5-2)

(-1)

Just.MSI (5-2)

(+4)

Carpe Diem (4-3)

( - )

Dolphins (3-3)

(-2)

Solar Wind (2-4)

( - )

Your Exit (1-6)

(-2)

Dragon (1-6)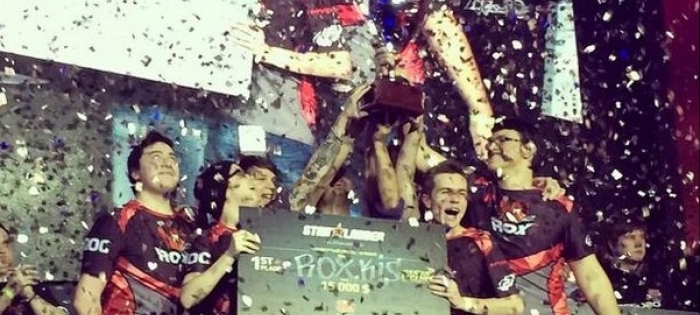 Now halfway through the StarLadder Summer Split, we get a picture of what things will look like at the end of the Season. So far, the roster swaps and hard work of Tornado.ROX have resulted in their securing first place both in the standings and here in our Power Rankings. In spite of this, team captain Dmitrii "DimaJke" Gushcha thinks that their team can still grow and polish their communication.
The brightest team of the week is undoubtedly Carpe Diem, who at last managed to put their main roster together and performed brilliantly with 4-0 for the week. Meanwhile, JustMSI and HR have experimented with some surprising tactics but it hasn't worked out, resulting in two losses for each team.
Dolphins also managed to play up to their potential this week, fixing their mistakes and grabbing a win against HR. Solar Wind, Dragon, and Your Exit were quite depressing this week (except YR's game with Yi Jungle and Yasuo Top), so it's not hard to assume that those three teams will fight tooth and nail for the last Playoff spot.

Written by Michael "Olsior" Zverev

Panel: Michael "Olsior" Zverev
OCEANIA
( - )

Chiefs eSports Club (7-0)

(+1)

Dire Wolves (5-2)

(-1)

Legacy eSports (4-3)
( - ) Avant Garde (3-3)

( - )

Sin Gaming (3-3)

(+1)

Team Immunity (3-4)

(-1)

Absolute (2-5)

( - )

Sudden Fear (0-7)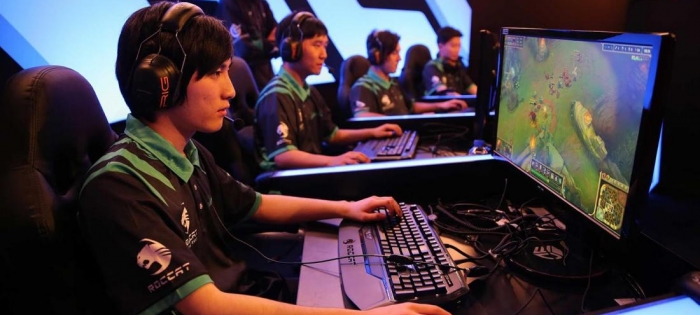 We've officially passed the halfway mark of the Oceanic Pro League's regular season, and things have taken an exciting turn. While Chiefs still stand on top of the region, their wins have not been nearly as dominant as in Split 1, suggesting that we might be in for a tighter Playoff bracket than before.
Dire Wolves are finally gelling, and Richard "Perfection" Su might be a potential candidate for best mid in the region if he keeps up his superb form. Meanwhile, Legacy can't seem to get it together in the early game, finding wins solely off the back of their trademark late game supremacy.
The most interesting team to watch recently has actually been Absolute -- their drafting is top-notch, and they seem to have a much clearer understanding of their win conditions than other teams in the region. If Absolute can keep it together like they did in their upset win against Avant, we might see some interesting changes in future Power Rankings.
Written by Alex Manisier
Panel: Alex Manisier
INTERNATIONAL

(+1)

SKTelecom T1 (6-0)

(-1)

Edward Gaming (5-1-1)

(+1)

CJ Entus (4-1)

(-1)

Invictus Gaming (4-2-3)

(+5)

Qiao Gu (4-0-2)

(-1)

Snake (3-2-4)

( - )

ahq e-Sports Club (6-0-0)

( - )

Fnatic (6-0)

(+8)

KOO Tigers (3-3)

(-4)

KT Rolster (3-1)

(-2

)

Origen (4-0)

(+4)

OMG (3-0-4)

(-2)

H2K (5-1)

(-2)

Jin Air Green Wings (4-2)

(+3)

LGD (1-2-5)

(-2)

Najin e-mFire (4-2)

(-4)

Flash Wolves (3-1-2)

(NEW)

Team Liquid (5-1)

( - )

Samsung (1-5)

(NEW)

Vici Gaming (1-1-6)
While the Mid Season Invitational impacted our view of regional strength, we can't hold onto those results forever. SKT has looked better in the first half of this split -- but just barely. A lot of that has to do with the EDG loss to UP, but it also has to do with SKT's dismantling of CJ Entus (who themselves move up after a mediocre week by Invictus). Still, things at the Top 4 are fairly even and consistent.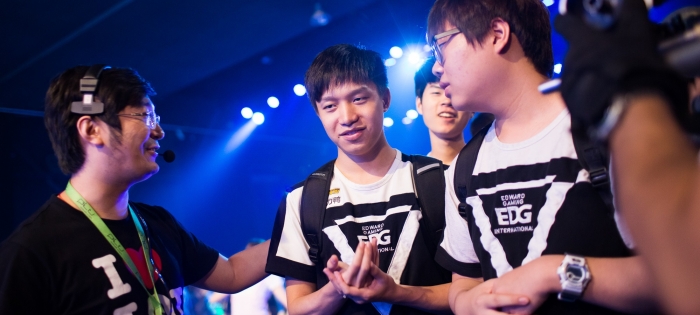 As we mentioned above, but will reiterate here, Korea's middle tier teams look very impressive. KOO, KT and Jin Air are still world class teams that could compete on an international level, but circumstances in Korea show us that they aren't as polished as necessary to be elite -- at least not yet.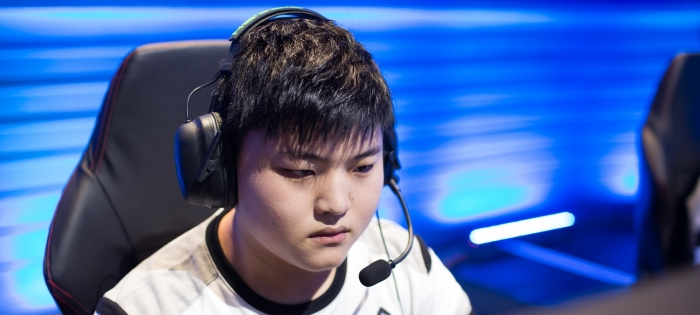 OMG, LGD, Vici and KOO have all shown improvement, and have climbed sigifnicantly as a result. However in Team Liquid's case it's less of a choice than a lack of options. We think they are a good team, but we know their ceiling is much higher. Like a disappointed father, we expect better out of them. Things will eventually level out, with Western teams matching up more favorably against their Asian counterparts, but for now, Korea and China remain a level above.

Let us know your thoughts on the Power Rankings on Twitter or in the comments below.
Images courtesy of Inven, Garena, SANKO, and paiN Gaming
Frank Fields is a Senior Editor for Riot Games' Esports Web Content team. You'll find him diving at ADCs with Ahri or Cinderhulk Fizz in Diamond or on Twitter where he'd love to talk to you about esports.