The master of the mid lane, the king of Season 2, and the hero of many; Alexey "Alex Ich" Ichetovkin has had one of the most remarkable stories in the entire eSports scene; but that story is far from over, with his extraordinary career, Alex Ich, aside from his professional career, is also a husband and a father.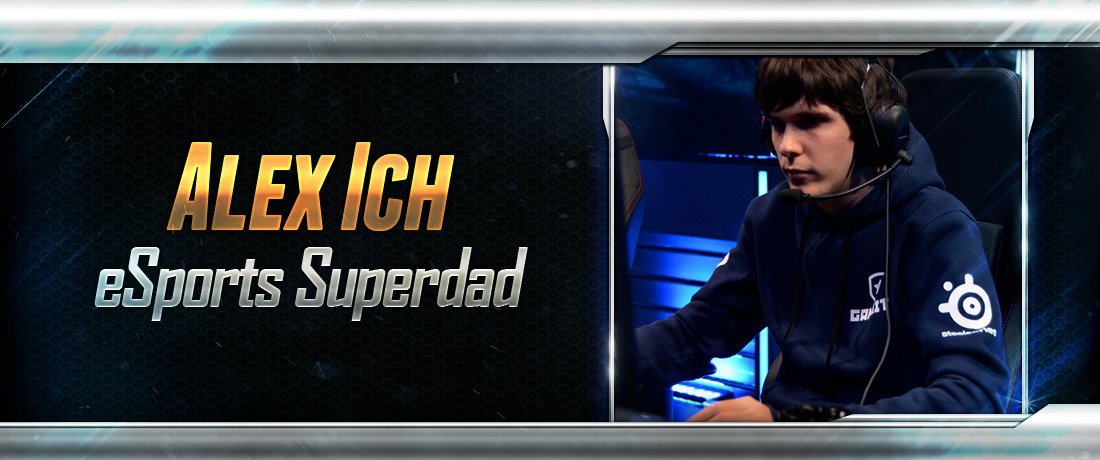 The Mid Lane Master of Season 2
Alex Ich has always been recognized as one of the strongest players in the world. His team Gambit's explosive debut in the Western scene brought them glory and honor, and none other than Alex Ich led the famed "Moscow Five" in this conquest. Moscow Five was the "dream team", with each having their own diverse play style, but what defined them more was Alex Ich's mid lane position, being the most decisive member in the team. When Alex Ich marched, Moscow Five followed, and everything in their way fell. They were unstoppable.
Back in the day, Alex Ich on Kha'zix could not be underestimated; once he jumped into the fray, every single reset landed him another kill. While pro-players have often been defined by the champions they pick - Dyrus has his Rumble, Faker has his Zed, Wildturtle has Sivir, - Alex Ich has always sported one of the widest champion pools the League has ever seen, effectively making him a force to be reckoned with.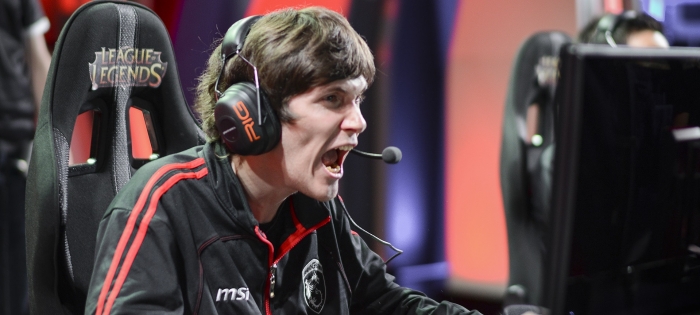 Season 2 was the dawn of the superstars; Names like Toyz, Ambition, and Froggen were held in high regard, but Alex Ich surpassed even them in terms of skill. The Moscow Five of Gambit Gaming, in their prime, were one of the most fearsome teams in the scene. While a game may have lasted like any pro-game, Moscow Five always asserted dominance before the clock struck 30 minutes. With those unwavering games, Alex Ich stood as the team's ultimate weapon. Though Alex Ich and Diamondprox are well known to have one of the best Mid-Jungle synergy of their time, Alex Ich has shown time and time again that he can hold his own against anyone in the lane. Man-on-man, Alex Ich would gladly show how relentless when it comes to winning.
A Leader, a Husband, and a Father
Alex Ich, his god-like performances in mid lane aside, is a joyous person who seems to have his shoulders free from burden. When interviewed, Alex Ich has been known to pause before answering but, like his mid-lane performances, he shows confidence and fortitude. Alex Ich had responsibilities outside of the pro-scene; he was also a father and a husband. Nurturing the first ever "eSports baby" was a task he gladly took.
Season 3 heralded a new era for Alex Ich, as this began the rise of more powerful players from different parts of the world. Moscow Five's first step in the new season was the EU LCS, where their playoffs run landed them second to Fnatic. During the All-Star Torunament, Alex Ich was voted to represent Europe a well as Diamondprox. Though EU did not shine in the All-Star team matches, Alex Ich showed his mid-lane prowess in the 1v1 skill competition, beating out scarra and losing to Misaya, which there is no shame in, since Misaya has been regarded as one of the greatest players in League of Legends history.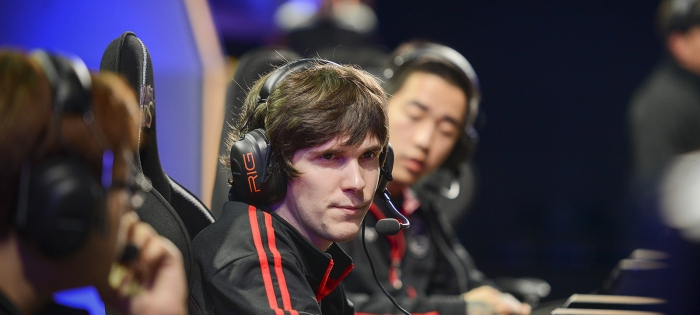 It was early in 2014 when Alex Ich left Gambit Gaming, news which stirred almost every eSport scene, but especially in the EU scene who regards Alex Ich as one of the best. Transferring to NiP (Ninjas in Pyjamas) was in the greater interest of his family as he wanted to secure a future for them. Confirming that they were moving to Sweden, he would have more time to spend with his family if the LCS was based in Germany. While EU clamored to settle their debates on whom to assign to replace Alex Ich, the player found himself content with the love of his family and the drive of his passion to game.
Alex Ich has since then been out of the bigger spotlight. Joining RoX for a short time before leaving. Alex Ich has then been participating in numerous Challenger Series', he was then picked up as a substitute for Team 8, an NA based team. Alex Ich was slowly transitioning himself into the NA scene. Since the 2015 season, Alex Ich has been winning multiple playoffs for separate teams, most notably Team Dragon Knight and Team Renegade (formerly known as Misfits). 2015 could be the season Alex Ich comes back into the spotlight and possibly stand as one of the greatest again.
Alex Ich proves to the world that the story of a pro-gamer is not always as simple as it may seem. A young player finds himself to grow as an adult, rooting himself in the comfort of his family. From the peak of his career to the small snippets of his family, the whole eSports scene has witnessed Alex Ich's remarkable life.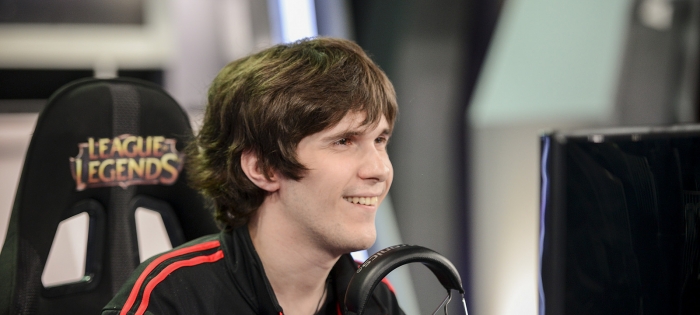 I personally greatly admire Alex Ich as a person and as a player. It's not a simple story, but his decision to prioritize his wife and his child is something worth the adoration and should be recognized as such. Alex Ich would most likely be the perfect model for eSports, as his skill is what fuels the thunderous roars of thousands of fans and his story is one that warms our hearts.