Originally posted on lolesports.com by Frank 'Riot Mirhi' Fields
Just when we thought things had settled into something resembling a natural order, the paradigm shifted yet again. This week we saw major upheavals in both China and Korea, and the result has left the international landscape an unstable landslide of teams shifting all around.
Marquee matches around the world continue this week with CLG vs. TSM, H2K vs. Fnatic, Vici vs. Qiao Gu, and Jin Air vs. Najin. Each of these matches gives us another piece to solve the puzzle that is the 2015 League of Legends season.
Come take a glimpse at what changed this week...
KOREA

( - ) SKTelecom T1 (7-0) [14-2]

(+1)

KOO Tigers (5-3) [12-8]

(+3)

Najin e-mFire (5-2) [11-6]

(+1)

Jin Air Green Wings (5-2) [11-5]

(-3)

CJ Entus (4-3) [9-9]

(-2)

KT Rolster (5-2) [11-6]

(+2)

Anarchy (2-6) [8-13]

(-1)

Samsung (2-6) [7-12]

(-1)

Incredible Miracle (2-5) [5-12]
( - ) SBENU Sonicboom (0-8) [1-16]
(Match Score) [Game Score]
There are some pretty abrupt changes here. In past rankings, we've touched upon the KOO Tigers' resurgence, and they appear to have regained their pre-IEM Katowice form finally. On the other hand, CJ Entus has hit a wall and have lost three straight matches to land at 4-3.
This isn't to say that CJ Entus is a bad team -- from 2nd to 6th place in LCK is challenging to rank. KT hasn't looked as impressive as they did, but they are still a solid team. Jin Air and Najin are starting to live up to the potential we've seen in them with ADC stars Woo-hyung "Pilot" Na and Gyu-min "Ohq" Oh on a tear.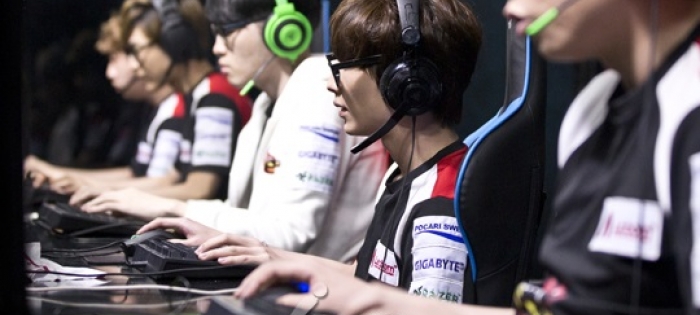 Jin Air has a doubleheader of difficult matches coming this week against Najin and SKT that will show us the pecking order of the top teams in Korea.
Finally, we'd like to add that Anarchy is finally showing some of its teeth that we saw at the beginning of the season. If they can keep their momentum going, they might find a way to sneak into Playoffs.
Panel: Alex Manisier, Erik "DoA" Lonnquist, Christopher "MonteCristo" Mykles, Chris "PapaSmithy" Smith and Mike "Noctt" Huh
CHINA

( - ) Edward Gaming (5-2-3)

(+1)

Qiao Gu (4-0-5)

(+1)

Snake (3-2-5)

(-2)

Invictus Gaming (5-4-2)

( - )

OMG (3-1-6)

(+1)

Vici Gaming (2-1-7)

(-1)

LGD Gaming (2-3-5)

(+3)

Masters 3 (3-2-5)

( - )

T

eam King (1-5-4)

( - )

Royal Never Give Up (2-3-5)

(+1)

Team WE (1-5-4)

(-4)

Unlimited Potential (1-4-5)
Record format is (W-L-T)

This isn't the first week where Invictus dropped some games and looked vulnerable. But this time we can't rationalize it nearly as much and have dropped the team accordingly.
QG is now the last team to not drop a set, but we don't know how long that will last. Their form is good, but they remind us of Snake last season -- a team without much growth potential.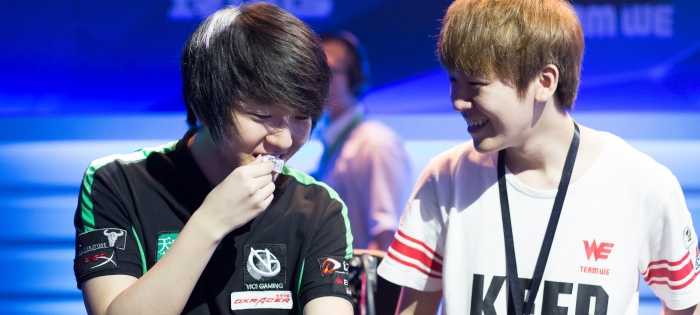 EDG remains 1st despite their recent struggles -- most of it can be attributed to their continued roster experimentation. However, if they continue to demonstrate weakness,someone could overtake them. The biggest move this week is Masters 3. They're coming off one of their best weeks of the season, going 2-0 over IG, 1-1 with Vici, and 1-1 with QG. Eo-jin "Dade" Bae looks to be rounding back into his MVP form, and if he can re-emerge as the superstar he once was, Masters 3 could upset teams in the Playoffs.

Panel: Barento "Raz" Mohammed, Michale "Drexxin" Lalor, and Carlos "H0tsawce" Bravo.
NORTH AMERICA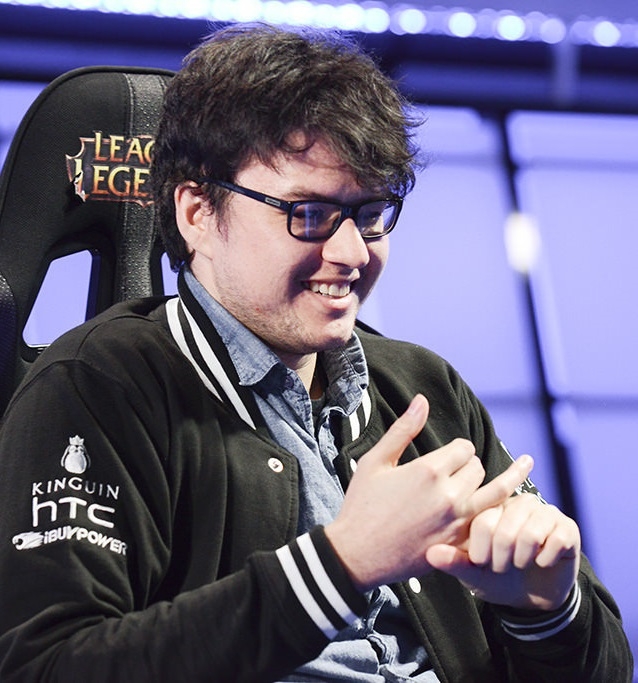 (+1)

Counter Logic Gaming (7-1)

(+1)

Team Dignitas (6-2)

(+1)

Team SoloMid (6-2)

(-3)

Team Liquid (5-3)

( - )

Gravity (5-3)

( - )

Team Impulse (4-4)

( - )

Enemy Esports (3-5)

( - )

Cloud9 (2-6)

( - )

Team8 (2-6)

( - )

Team Dragon Knights (0-8)
Maybe things aren't so bad in North America after all. While we still don't think there are many (if any) teams ready to break down international walls, some good teams are starting to emerge. We think.
Last week we thought Team Liquid was the "Prince who was Promised," before they disappointed with a 0-2 week that could have catapulted them to powerhouse status. But now we hang our hat on CLG, who despite one early loss have looked like the team to beat in North America. Their slight stumble against TDK gave us pause on moving them to 1st, but honestly Dignitas hasn't looked as good in its losses, and TSM is suffering from inconsistency.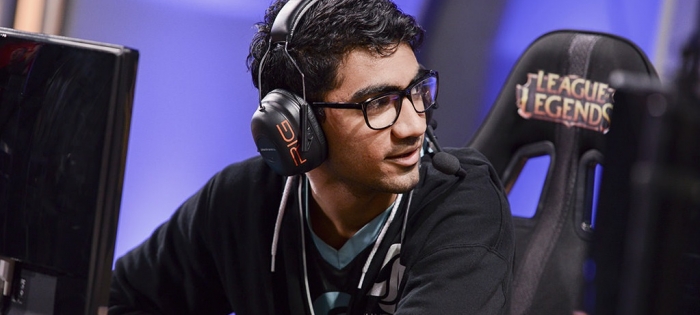 Of course, now we'll get to test our new North American heroes, with CLG taking on TSM in a match that always proves entertaining. It's about this time in the split where CLG throws against TSM, tilts off, and finishes just outside Worlds. It's now or never, CLG. Time to flip the switch and finally live up to the potential you've always had.
Panel: Cameron Gilbert, Taylor "Riot RoboTayCo" Cocke, Jason "Riot Jayway" Wai, Joshua "Riot Jatt" Leesman, and Frank "Riot Mirhi" Fields.
EUROPE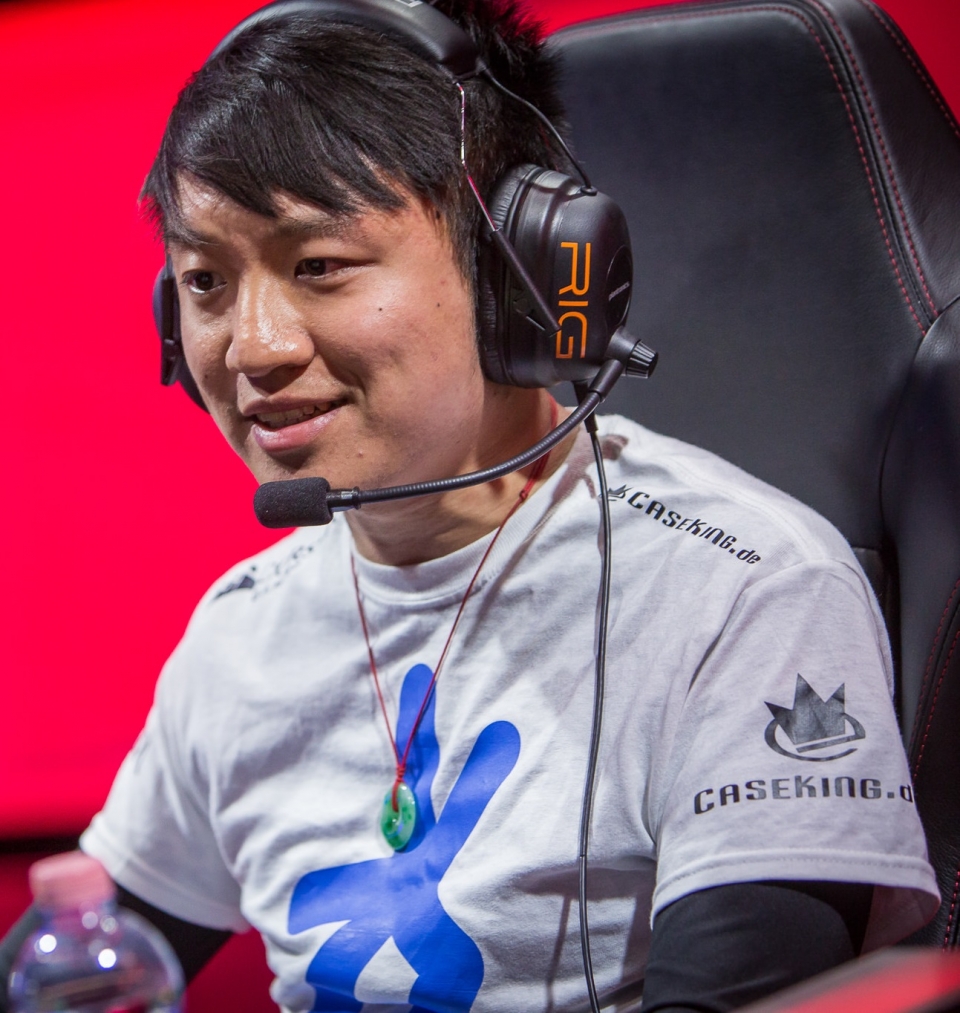 ( - ) Fnatic (8-0)

(+1)

H2K (7-1)

(-1)

Origen (6-2)

(+1)

Unicorns of Love (4-4)

(+2)

Gambit Gaming (3-5)

(-2)

Giants Gaming (4-4)

(+2)

Elements (2-6)

(+2)

SK Gaming (2-6)

(-3)

ROCCAT (2-6)

(-2)

Copenhagen Wolves (2-6)
In Europe we go from one marquee match to another, but there's other movement in the region that needs explaining first.
Throughout the beginning of the season, we saw new lineups struggle with their small roster changes while teams that had built-up synergy win. This week that finally changed. Gambit, Elements, and SK Gaming all had pretty good weeks, while Giants, ROCCAT, and CW all faltered. Whether this is a one-off occurance or an indication that change is coming remains to be seen.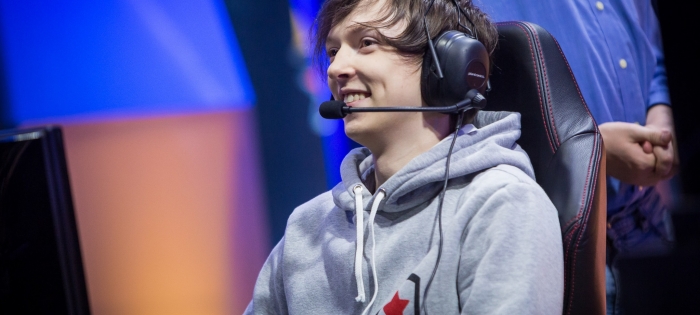 At the top of the region, though, we have three titans -- H2K, Fnatic, and Origen. We've seen Origen's weakness in side-wave control and teamfighting manifest in the past few weeks, but they still remain a top team. For H2K and Fnatic, we still haven't found a weakness. Both teams look nigh unbeatable right now. Lucky for us we get to see them play each other this week. The winner of this match will truly have survived a gauntlet.
Panel: Taylor "Riot RoboTayCo" Cocke, Jason "Riot Jayway" Wai, and Frank "Riot Mirhi" Fields.
TAIWAN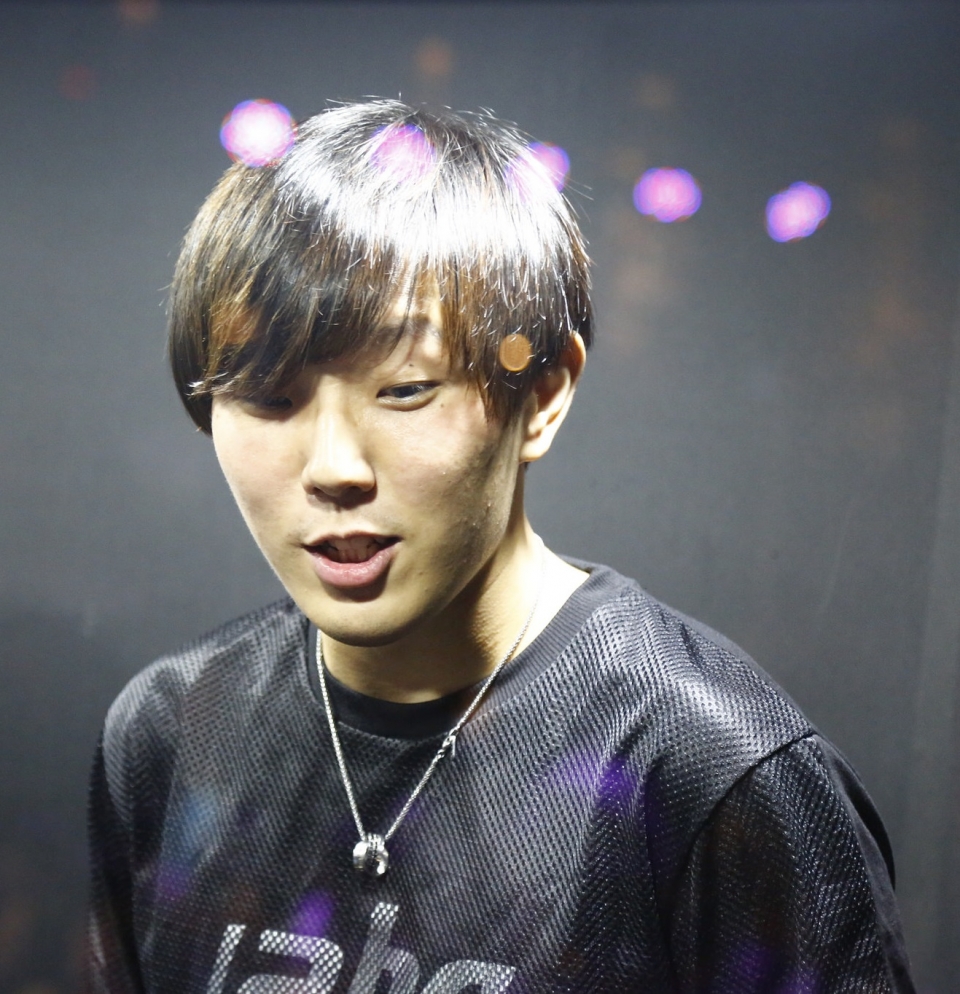 ( - ) ahq e-Sports Club (7-0-0)
( - ) Flash Wolves (5-1-2)

( - )

Midnight Sun (2-2-4)

(+1)

Hong Kong Esports (1-1-5)

(-1)

Assassin Sniper (2-3-2)

( - )

Machi Esports (1-3-3)

( - )

Taipei Assassins (1-3-4)

( - )

Logitech Snipers (0-5-3)
Record format is (W-L-T)

I may sound like a broken record here, but ahq is fantastic. They had their hardest test of the season so far against TPA where by sheer force of will, Xing Lei "Chawy" Wong almost carried TPA to a victory in Game 1. In the end though, ahq's superior teamfighting had the last word. We're beginning to wonder if anyone in Taiwan will prove a match for the still undefeated ahq.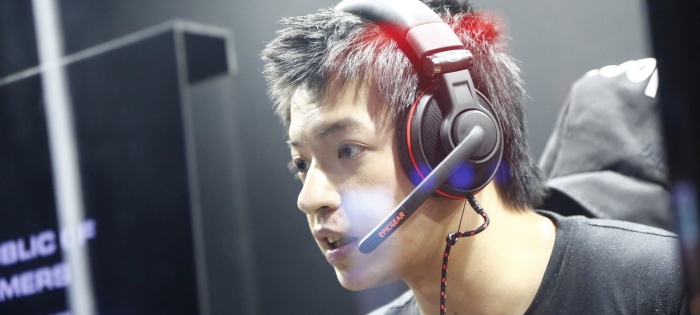 Hong Kong Esports made the biggest strides of any team this past week, with Stanley finally deciding that he could stop feeding the poor and hungry on the Rift. Their place in 4th isn't a certainty, but they are steadily improving to be one of the better teams in the region.
Panel: James "Obscurica" Chen and Chia "Reazony" Yu.
BRAZIL
( - ) Keyd Stars (5-0-0)

(+1)

INTZ e-Sports (4-1-0)

(-1)

paIN Gaming (3-0-2)

( - )

CNB e-Sports Club (1-3-1)

( - )

g3nerationX (2-0-3)

(+2)

INTZ e-Sports Red (0-2-3)

(-1)

KaBuM! Orange (1-4-0)

(-1)

KaBuM! Black (0-3-2)
Record format is (W-L-T)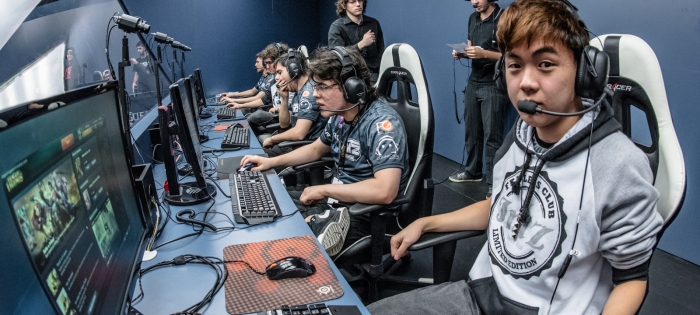 Keyd Stars remain at the top of Brazil, still undefeated in their impressive 2015 CBLoL Winter run. This week it was support Caio "Loop" Almeida's turn in the Keyd spotlight, with a flashy five-man Bard ultimate, stopping KaBuM! Black's Last-Ditch Effort to get back in the game.
Also noteworthy was Leonardo "Robo" Souza's return to the INTZ Red top lane, as the previously struggling team took a game off of paiN Gaming. Robo's Ekko impressed with timely teleports, 1v1 outplays, and precise teamfight targeting in his debut. With the loss, paiN Gaming slips into third in our rankings as INTZ e-Sports moves up to second.
Written by Emily Rand
Panel: Emily Rand
LATIN AMERICA
( - )

KLG (6-0)

( - )

Lyon Gaming (6-0)

(+1)

Gaming Gaming (4-2)

(+1)

Furious Gaming (4-2)

(+2)

Havoks Gaming (4-2)

(-3)

Last Kings (3-3)

(-1)

Dash9 Gaming (2-4)

( - )

Rebirth eSports (2-4)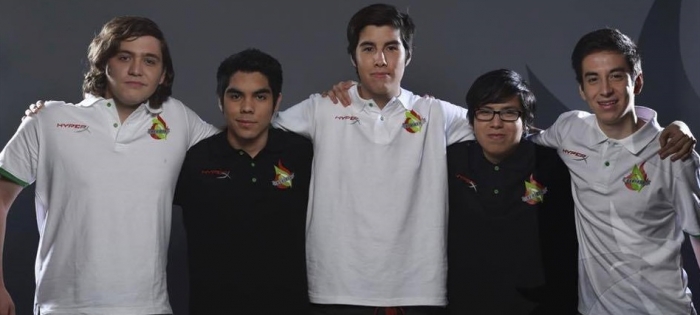 After a critical week facing off against their southern rivals, KLG has once again defeated Furious Gaming in a heroic effort. Both teams fought tooth and nail but just when things were going in favor of Furious, KLG closed the game with a sneaky backdoor to remain undefeated.
Last Kings have plummeted in the charts after a series of their own technical difficulties made them no-show to their game against Bencheados.
Things have turned around in the north as newcomers Havoks Gaming have almost secured second place in their region after some very impressive performances. Meanwhile MYM, who was 0-6, managed to find their first victory by beating second-place Gaming Gaming in dominant fashion, this victory comes after MYM finally settled in their gaming house and met their new coach.
With only 2 weeks left in the regular season, things are still up in the air for the playoffs. And with Havoks and MYM on the rise in the north, nobody knows who will face who at the finals in Mexico City on August 8.
Written by Erick "Skyshock" Gonzalez

Panel: Erick "Skyshock" Gonzalez
JAPAN
(+1)

Ozone Rampage (5-1)

(+1)

DetonatioN FocusMe (4-2)

(-2)

7th Heaven (4-2)

( - )

RabbitFive (3-3)
( - ) Rascal Jester (2-4)
( - ) ApeX R Gaming (0-6)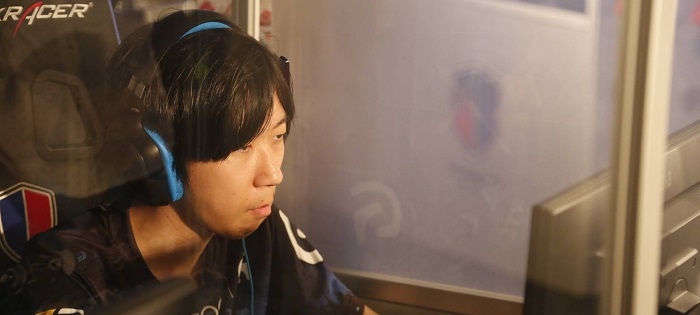 Though it kicked off with the biggest fail-gank of the season, last week's marquee matchup between DFM and 7H rose far beyond its opening misfire to become the most entertaining match yet. Kyohei "Ceros" Yoshida pulled out a pocket Karma and made full use of her supportive kit, helping to outmaneuver the opposing team while protecting his own through the highlight-reel teamfights coming out of both sides. Ultimately, DFM came out on top, which left the Power Ranking in a bit of an awkward spot.
Rampage hasn't looked particularly dominant in any of their wins: they tend to be extremely close, bitterly earned victories that easily could've gone the other way. Meanwhile, FocusMe sometimes looks completely untouchable and other times seems unsure of how to move on the map. And now 7H is 0-2 against FocusMe.
Ultimately, we have to give Rampage credit where credit's due. They've earned their chance to be 1st, but they know better than anyone how hard they'll have to work to keep it going. There are only three weeks left of regular season play, and this is still anyone's game.
Written by Cameron Gilbert
Panel: Cameron Gilbert
TURKEY
( - )

Team Turquality (4-4)

( - )

BeÅŸiktaÅŸ (7-1)
( - ) Oyun Hizmetleri (5-3)
( - ) Dark Passage (4-4)

( - )

HWA.Gamesatış (4-4)

( - )

Atlas (3-5)

( - )

CREW (2-6)

( - )

NumberOne eSports Club (3-5)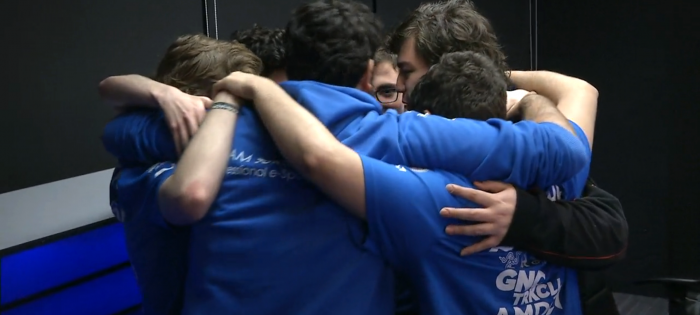 Turkey is on hiatus for one more week. The Turkish Championship League will return on June 27 with Week 5 matches. Don't forget to catch up on everything about TCL via lolespor.com.
Written by Kursad Demirer
Panel: Kursad Demirer, Christopher Willekens
CIS
( - )

Tornado RoX (7-2)

( - )

Hard Random (6-3)

( - )

Just.MSI (5-3)

(+1)

Dolphins (5-4)

(-1)

Carpe Diem (6-4)

( - )

Solar Wind (3-5)

( - )

Your Exit (2-6)

( - )

Dragon (1-8)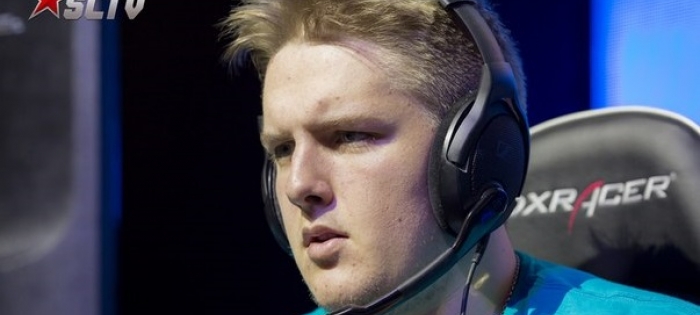 StarSeries Summer really looks like a swing -- every team waivers back and forth. None of the Top 3 teams managed to end this week without losses. As a matter of fact, no one did.
In their key match of the week, Hard Random defeated JustMSI but then lost to Dolphins for the second time this season. Solar Wind suddenly upset Tornado.ROX while Your Exit continued their flashy cheesy tactics, once even successfully pulling out a Shaco.
The gap is closing between the top teams and the field, but at the same time, no one has emerged as a true No. 1 team.

Written by Michael "Olsior" Zverev

Panel: Michael "Olsior" Zverev
OCEANIA
( - )

Chiefs eSports Club (9-0)

(+1)

Legacy eSports (6-3)

(+1)

Avant Garde (5-4)

(-2)

Dire Wolves (6-3)

( - )

Sin Gaming (5-4)

(+1)

Absolute (2-7)

(-1)

Team Immunity (3-6)

( - )

Sudden Fear (0-9)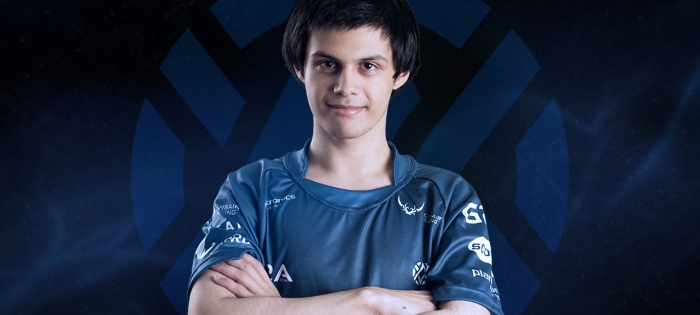 As we get closer to playoffs, it's starting to become clear which Oceanic teams are playoffs contenders and which teams will have to wait for next year. While Chiefs continue their undefeated rampage over the region, Legacy and Avant seem to working out their issues, while Dire Wolves will need to head back to the drawing board with the departure of ace support Trevor "ChuffeR" Lao.
The second half of the season has delivered us continued (if slow) improvement from rookie teams Sin, Absolute, and Sudden Fear. If nothing else, this hints at a potentially more competitive 2016 in Oceania -- but for now, their improving performance will be a test for the higher-ranked veteran teams as they approach playoffs.
There's still quite a ways to go until the end of the regular season, but for now, it seems like the top three teams in our Power Rankings are a lock for playoffs, as long as they maintain their current form. Watch out especially for Avant and their young AD carry Kieran "Warble" Brown -- if this man gets his hands on a hypercarry, Avant could definitely indulge in some giant killing.
Written by Alex Manisier
Panel: Alex Manisier, Ben "RiotBenji" de Ridder, Jake "Riot Spawn" Tiberi, Max "Riot Atlus" Anderson and Zack "Rusty" Pye
INTERNATIONAL

( - )

SKTelecom T1 (7-0)

( - )

Edward Gaming (5-2-3)

(+6)

KOO Tigers (5-3)

(+1)

Qiao Gu (4-0-5)

(+11)

Najin e-mFire (5-2)

(+2)

Fnatic (8-0)

( - )

ahq e-Sports Club (6-0-0)

(+6)

Jin Air Green Wings (5-2)

(-3)

Snake (3-2-5)

(+3)

H2K (7-1)

(-8)

CJ Entus (4-3)

(-8)

Invictus Gaming (4-2-3)

(-2)

Origen (6-2)

(-4)

KT Rolster (5-2)

(-3)

OMG (3-1-6)

(NEW)

Counter Logic Gaming (7-1)

( - )

Flash Wolves (3-1-2)

(+2)

Vici Gaming (2-1-7)

(-4)

LGD (2-3-5)

(NEW)

Masters 3 (3-2-5)
What the hell happened!? Najin +11? CJ and IG -8? KOO +6?
Yes, this and more. I stated it in the Korean section, but I'll reiterate it here. KOO Tigers are for real and are in their Spring Split peak form again. The team has been improving their mechanics and practicing with new vigor lately and it shows in their game results. As far as Jin Air and Najin, both Ohq and Pilot are becoming true stars of Korea. CJ has lost three straight games and IG has been extremely shaky, which is why they've fallen so dramaticaly, which brings us to the Western teams...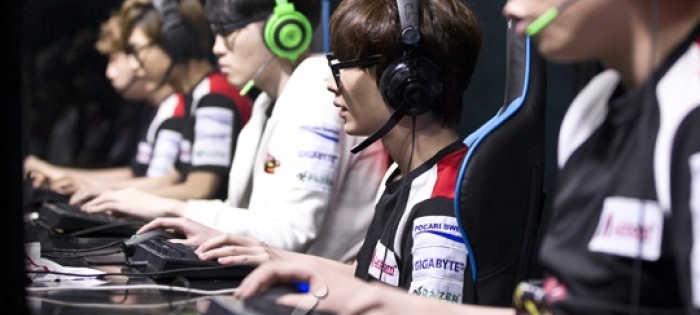 Fnatic has potential to be a Top 4 team internationally, and some members of the panel think they are a serious threat to go even higher. While their play is not perfect in the Samsung White sense of the word, it is as close as we've ever seen from a Western team, and among the best we've seen from anyone other than SKT or EDG in 2015. Not only that, but they haven't yet hit their ceiling. H2K looks similarly impressive, to a lesser extent, and also has a lot of room to grow. KaSing and Huni are likely the leading candidates for MVP in Europe right now, and you only need to watch their games to see why.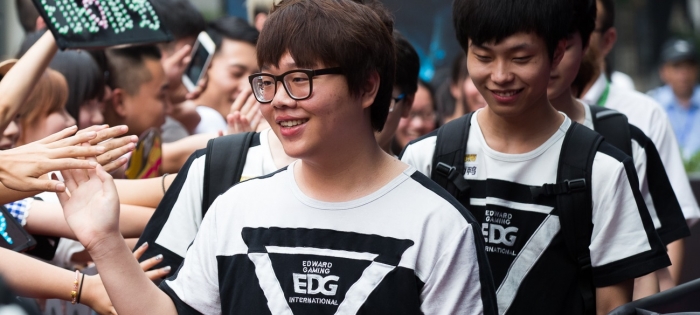 Just as we said above, China and Korea are shifting, but Korea's 2nd through 6th Place are all in the same general area, which is reflected in the array of Korean teams in the Top 20. But as Masters 3 and Counter Logic Gaming can attest to, there is room for new challengers.
Let us know your thoughts on the Power Rankings on Twitter or in the comments below.
Images courtesy of Inven, Garena, SANKO, and paiN Gaming
Frank Fields is a Senior Editor for Riot Games' Esports Web Content team. You'll find him joining the Glorious Evolution in Diamond or on Twitter where he'd love to talk to you about esports.