Originally posted on lolesports.com by Frank 'Riot Mirhi' Fields
Editor's Note: Southeast Asia was originally omitted from this article but has been added. In addition, Turkey's movement in the week was originally omitted, but has also been added.
Sometimes I wonder if teams just get bored.
In traditional sports, a record for wins really means something, particularly in American Football where going undefeated has almost cult-like fanfaire around it. China is proving that teams don't seem to care about their records nearly as much their fans do. Maybe no team does, really.
So with that, the question on my mind is what "undefeated" really means. SKT remains one of the few teams to not drop a match in the world, though they have dropped two games. Qiao Gu has lost eight games over the course of the season, but still haven't lost a match. Even ahq now has lost two games, but still keep a lossless match record.
Though SKT's 18-2 record in the LCK is incredibly impressive, the only team that has yet to drop a game this season is Fnatic.
There are turbulent rankings in every region, so come take a peek at what's going on around the world this week...
KOREA

( - ) SKTelecom T1 (9-0) [18-2]

( - )

KOO Tigers (6-3) [14-8]

(+1)

Jin Air Green Wings (6-3) [13-7]

(-1)

Najin e-mFire (6-3) [13-8]

( - )

CJ Entus (6-3) [13-9]

( - )

KT Rolster (5-4) [11-10]

( - )

Anarchy (3-6) [10-14]

( - )

Samsung (2-7) [7-14]

( - )

Incredible Miracle (2-7) [5-16]
( - ) SBENU Sonicboom (0-9) [2-18]
(Match Score) [Game Score]
Last week there was much internal debate about 2nd through 6th Place in the Korean Power Rankings. Records were identical, results were similar, form was about on par, and there hadn't been that many marquee games to compare the teams.
Most of that hasn't changed this week, but the stark difference between KT and the other teams is coming into view more clearly. In addition, Jin Air's win over Najin and best attempt at taking down SKT pushes them into the third spot.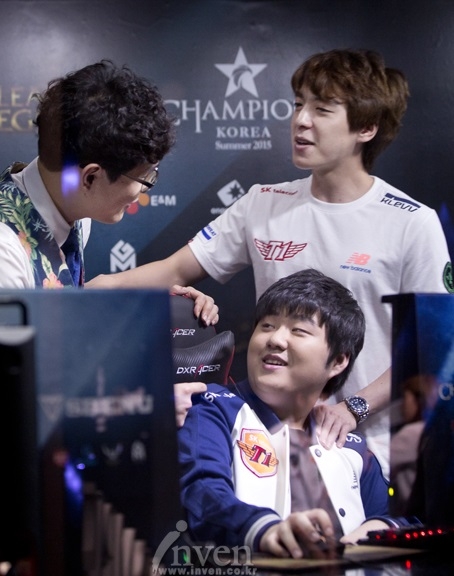 But let's not kid ourselves: Korea is SKTelecom's to lose. They look nigh unbeatable in most of their matches, and in all the marquee battles they've fought have been near perfect dismantlings.
On the one hand, we have the parity of most of Korea, and on the other, we have a dominance from SKT that resembles their conquest of Champions Winter 2014.
As Korean panelist Alex Manisier pointed out, the last four teams that beat SKT are Fnatic, EDG, Samsung and Anarchy. Not many within Korea are likely to challenge them anytime soon.
Panel: Alex Manisier, Erik "DoA" Lonnquist, Christopher "MonteCristo" Mykles, Chris "PapaSmithy" Smith and Mike "Noctt" Huh
CHINA

(+1)

Qiao Gu (4-0-8)

(-1)

Edward Gaming (5-2-6)

( - )

Snake (4-2-5)

(+2)

Vici Gaming (2-1-10)

(-1)

Invictus Gaming (5-4-2)

(+1)

LGD Gaming (2-3-8)

(+1)

Masters 3 (4-3-5)

(-3)

OMG (3-1-7)

(+1)

Royal Never Give Up (2-4-6)

(+2)

Unlimited Potential (1-4-7)

(-2)

T

eam King (1-5-6)

(-1)

Team WE (1-5-6)
Record format is (W-L-T)

It physically pains me to acknowledge that Qiao Gu is the team most likely to win games in the LPL right now. I should just add a huge disclaimor though -- none of us believe that EDG will not win China. Just right now they seem to care less about winning games than they do about getting Yang-hyun "BaeMe" Kang and Shek "AmazingJ" Wai Ho experience for the future.
The difference between SKT and EDG is that SKT can still win with Jae-hyeon "T0M" Im and Ji-hoon "Easyhoon" Li, while EDG just seems to lose with their substitutes. Until they start to take things more seriously (and I can only hold it against them so much with 44 games), EDG is not the best team in China.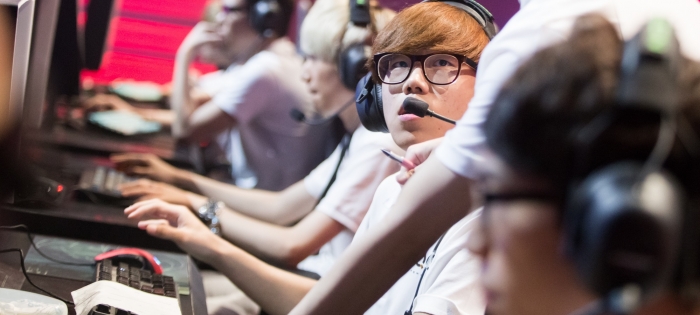 As far as the rest of the league, Vici, LGD and Masters 3 continue to improve, while OMG and IG continue to look shadows of their former selves. While we're pleased teams in the LPL are improving, we need to see more wins over quality teams from Vici, LGD and M3 before they can consider themselves among the world's elite.

Panel: Barento "Raz" Mohammed, Michale "Drexxin" Lalor, Ryanne "Froskurrin" Mohr and Carlos "H0tsawce" Bravo.
NORTH AMERICA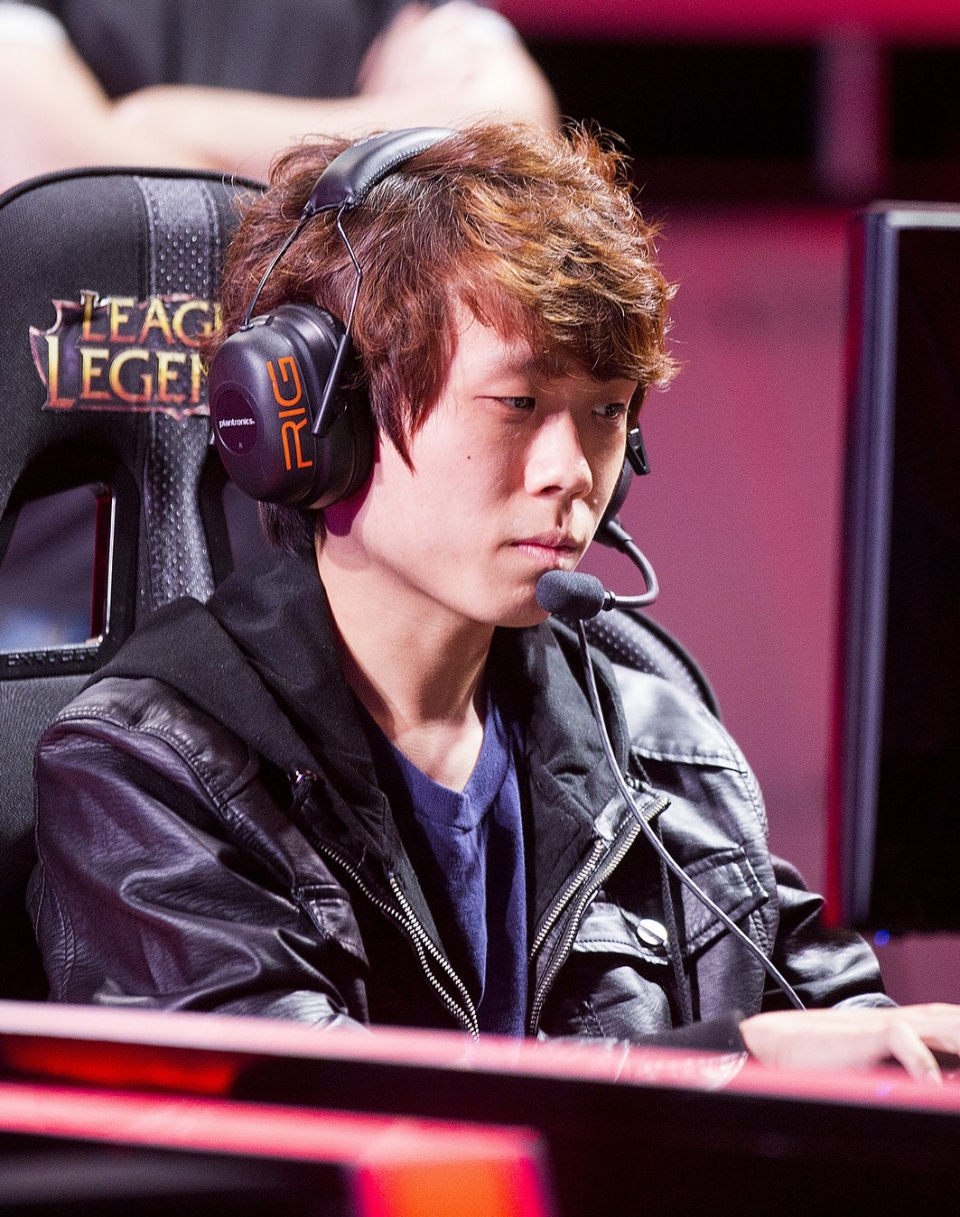 (+1

)

Team SoloMid (8-2)

(+3)

Gravity (7-3)

(-2)

Counter Logic Gaming (7-3)

(-2)

Team Dignitas (7-3)

(-1)

Team Liquid (6-4)

( - )

Team Impulse (5-5)

(+3)

Team Dragon Knights (1-9)

(-1)

Enemy Esports (3-7)

(-1)

Cloud9 (3-7)

(-1)

Team8 (3-7)
The list of people surprised by CLG's collapse against TSM is a total of zero people. However, it wasn't the same scenario of botched teamfights and epic tilt. TSM actually showed some teeth for the first time this season.
The usual strategy of get ahead, stay ahead, and win late was not their modus operandi last weekend. Jang-sik "Lustboy" Ham and Lucas "Santorin" Larsen put on their carry pants and finally decided to make plays, which is something that most teams outside of Impulse have been lacking in North America.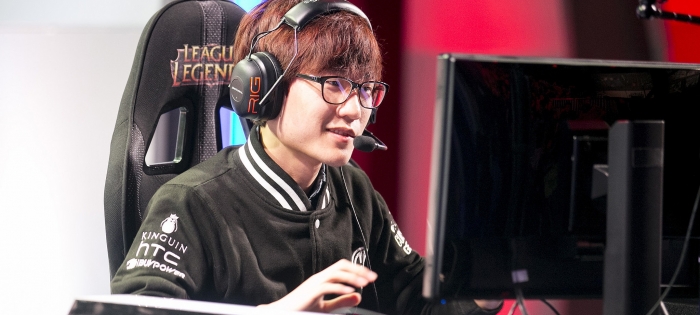 Gravity's recent wins were not that impressive, but still solid. When we look at their overall body of work, both in how they play their games and the opponents they've beaten and lost to, we have to say they are 2nd Place right now.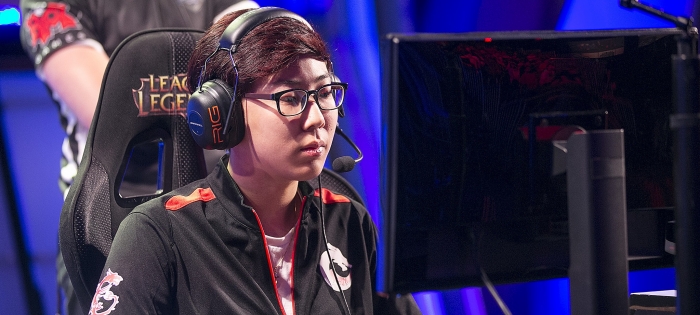 For those wondering about TDK, I think Andy "Smoothie" Ta said it best: "Our split starts now." The TDK that showed up and systematically dismantled Team Dignitas is a completely different squad that phoned in their first round robin. If TDK is able to play like that consistently, they will play spoiler to a lot of teams in the second half of the season.
Panel: Cameron Gilbert, Taylor "Riot RoboTayCo" Cocke, Jason "Riot Jayway" Wai, Joshua "Riot Jatt" Leesman, and Frank "Riot Mirhi" Fields.
EUROPE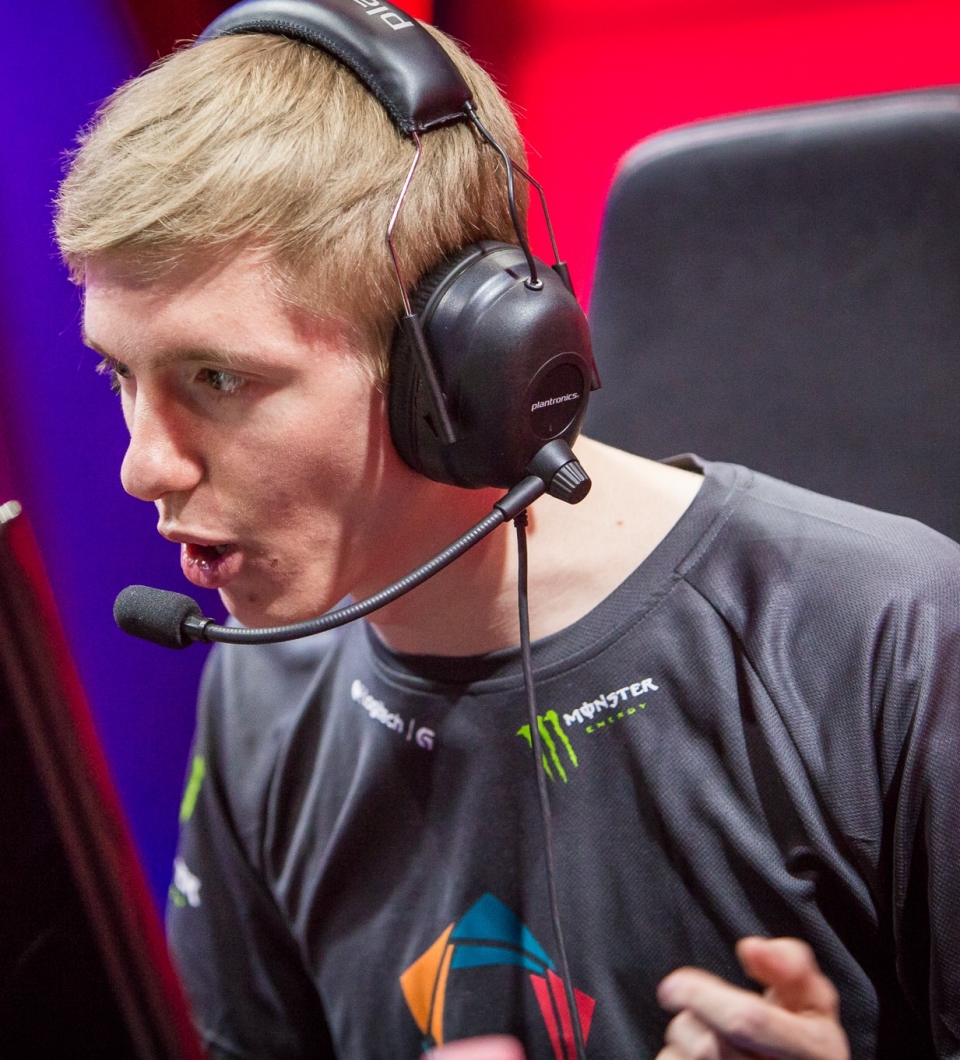 ( - ) Fnatic (10-0)

(+1)

Origen (8-2)

(-1)

H2K (7-3)

(+2)

Giants Gaming (5-5)

(+2)

Elements (4-6)

(+3)

ROCCAT (4-6)

(-3)

Unicorns of Love (4-6)

( - )

SK Gaming (3-7)

(-4)

Gambit Gaming (3-7)

( - )

Copenhagen Wolves (2-8)
Just when we thought we knew what Europe was going to look like, it turns out Europe went full EU LCS. Elements and ROCCAT have shown strides of improvement over the past two weeks -- at least when compared to Gambit and Unicorns of Love.
Right after great weeks by UOL and GMB made us think they had returned to prominence, they suffered another crash back to reality. Both teams need to reevaluate how they are playing their games if they hope to make it into Playoffs.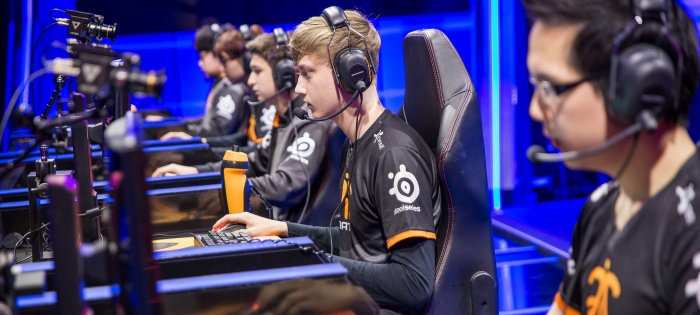 Meanwhile Fnatic has proven to be miles above their competion. While they've had some close scares, the games against H2K and Origen were not among them. What's most spectacular is that no one player is responsible for their success. Fnatic has one more real test in a few weeks when they have to play both Origen and H2K back to back. If they get through that unscathed, then they may really be immortal.
Panel: Taylor "Riot RoboTayCo" Cocke, Jason "Riot Jayway" Wai, and Frank "Riot Mirhi" Fields.
TAIWAN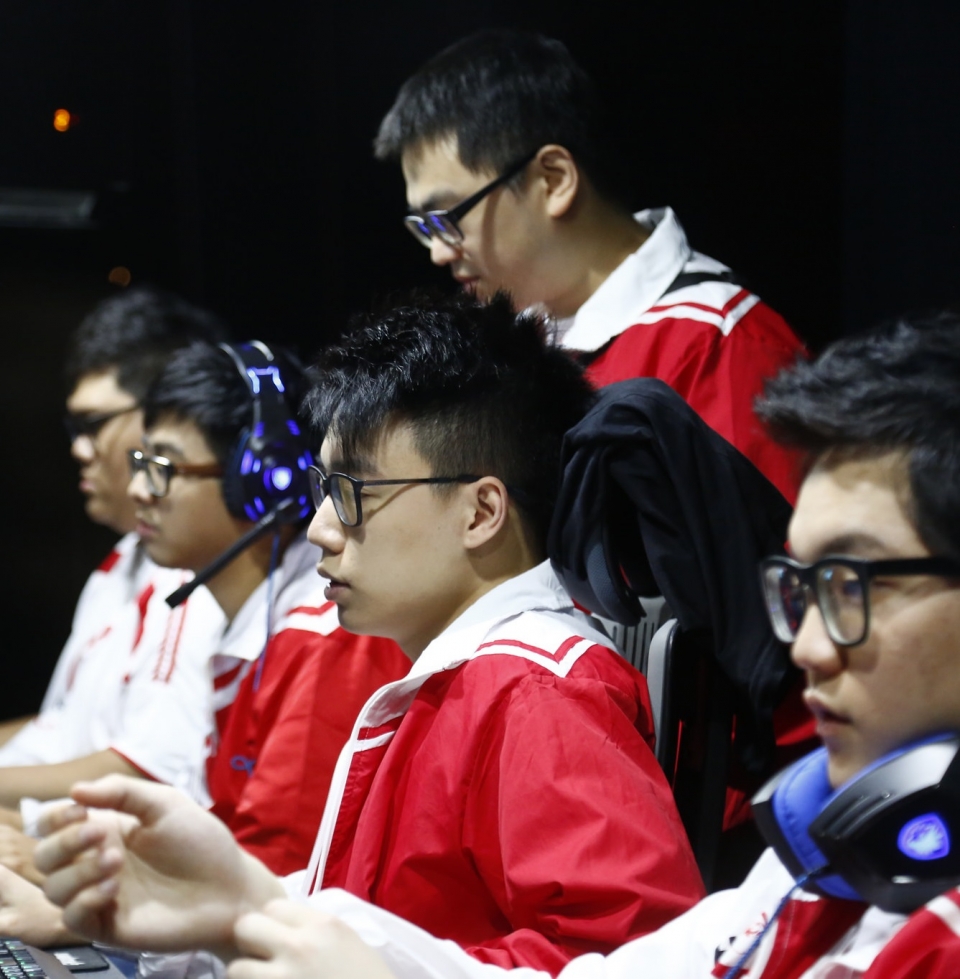 ( - ) ahq e-Sports Club (8-0-2)
( - ) Flash Wolves (7-1-2)

(+1)

Hong Kong Esports (3-1-6)

(+1)

Machi Esports (2-4-4)

(-1)

Midnight Sun (3-3-4)

(+1)

Taipei Assassins (2-5-3)

(-2)

Assassin Sniper (2-6-2)

( - )

Logitech Snipers (0-7-3)
Record format is (W-L-T)

It's about time someone stepped up. After weeks of subjugation, HKE and Machi both managed to take a game off of ahq to give the pack leaders their first two losses of the season.
For HKE it marks a return to the form that had us believe they were among the best teamfighting squads in the world. For Machi, it shows that sometimes communication problems can prevent winning, as they've enjoyed much more success with a full domestic squad than a mixed nationality roster.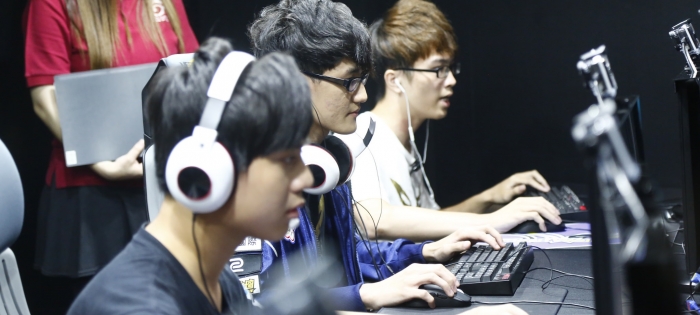 In Spring, LMS looked like a four team league, but in the beginning of the Summer it seemed like ahq was going to run away with Taiwan like Fnatic was running away with Europe. Finally it seems the LMS has returned to its natural state, with an elite four teams to fill out the Playoff bracket.
Panel: James "Obscurica" Chen and Chia "Reazony" Yu.
BRAZIL
(+1)

INTZ e-Sports (5-1-0)

(-1)

Keyd Stars (5-1-0)

( - )

paIN Gaming (3-1-2)

(+2)

INTZ e-Sports Red (1-2-3)

(-1)

CNB e-Sports Club (1-3-2)

(-1)

g3nerationX (2-1-3)

( - )

KaBuM! Orange (1-4-1)

( - )

KaBuM! Black (0-3-3)
Record format is (W-L-T)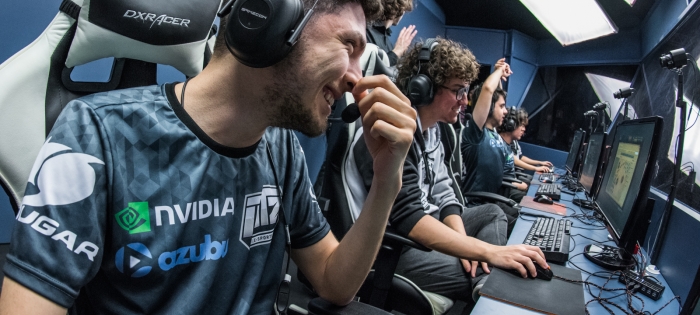 INTZ e-Sports slides into the 1st Place spot this week with a 2-0 sweep of paiN Gaming; however, it was their sister team who made the most impact on the overall standings. INTZ Red's stunning 2-0 victory over Keyd Stars shed a lot of light on the flaws of the previously undefeated team.
The fourth through sixth spots are all nebulous and subject to change, but Red currently occupies 4th Place due to their newfound team identity that is most succinctly described as "sheer audacity." They go when it's a good idea, they go when it's not such a good idea, and it works because they're all on the same page. Red has many weaknesses they'll have to shore up on should they make Playoffs, but they appear to have more confidence and synergy than other teams around them in the standings, which goes a long way.
Written by Emily Rand
Panel: Emily Rand
LATIN AMERICA
( - )

KLG (8-0)

( - )

Lyon Gaming (8-0)

( - )

Gaming Gaming (6-2)

( - )

Furious Gaming (6-2)

(+1)

Last Kings (5-3)

(-1)

Havoks Gaming (4-4)

( - )

Dash9 Gaming (4-4)

( - )

Rebirth eSports (2-6)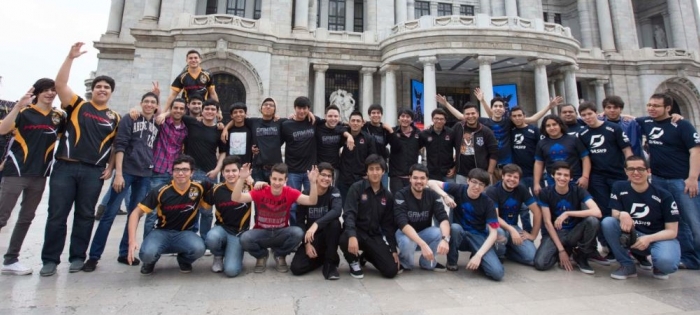 The last week of the regular season is upon us in Latin America and this week the Playoffs will be defined when Lyon Gaming faces off against second place Gaming Gaming once again. Last time the GG Dragons were one step away from beating Lyon, but the current champions proved to be more than capable of closing out a game when the enemy team makes even the simplest of mistakes.
In the South it looks like nobody is even close to KLG's level as the current LATAM champions maintain a dominant 8-0 in their region. This week they face tough competition when they go head to head against the Last Kings to determine who they'll be competing against during the playoffs.
Finally, in the North we now know the two teams that'll be facing relegation as both MYM and Revenge managed to only get a single victory each. This week though they face each other once more and if Revenge wins again they will be able to pick who they play against during the Promotion/Relegation series.
Written by Erick "Skyshock" Gonzalez

Panel: Erick "Skyshock" Gonzalez
JAPAN
( - )

Ozone Rampage (7-1)

( - )

DetonatioN FocusMe (6-2)

( - )

7th Heaven (6-2)

( - )

RabbitFive (3-5)
( - ) Rascal Jester (2-6)
( - ) ApeX R Gaming (0-8)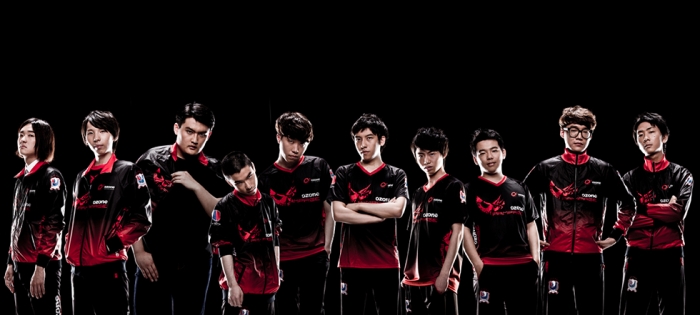 Double Header or not, this week went completely by the book. The top three teams went undefeated, and the bottom three teams lost two games each. And as such, our current top three have clinched playoffs.
It's now time to fight for seeding, and Rampage is in the hot-seat with both FM and 7h left to face. At this point, everyone but ApeX is in control of their own destiny. Both Rascal Jester and Rabbit Five can still claim 4th Place and avoid relegations, and any of the top three could still clinch 1st Place and a free trip to the Finals.
The big news going into next week, which could shake up the Power Rankings, is FocusMe's last-minute roster swap. Hwang has left, KazuXD has returned to his analyst position, and Rokenia has switched to Support. Filling his void will be Se Young "Procxin" Kim, formerly of Korea's MKZ. With only two weeks to go in the season, this could prove to be the shot in the arm FM needs to topple Rampage and reclaim their mountaintop. There's only one way to find out.
Written by Cameron Gilbert
Panel: Cameron Gilbert
TURKEY
(+1)

BeÅŸiktaÅŸ (9-1)

(+3)

HWA.Gamesatış (6-4)

(+1)

Dark Passage (6-4)

(-1)

Oyun Hizmetleri (6-4)

(+3)

NumberOne eSports Club (4-6)

(-5)

Team Turquality (4-6)

(-1)

Atlas (3-7)

( - )

CREW (2-8)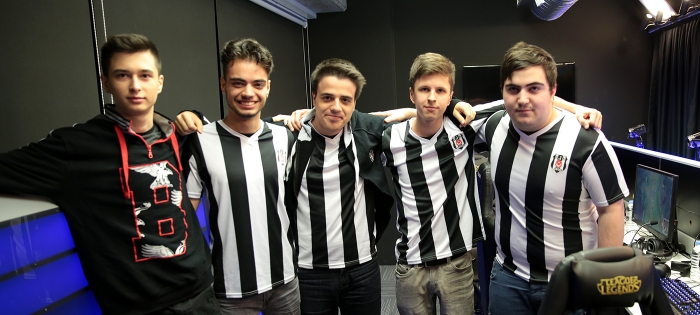 After two weeks of silence, TCL returned with new players and intense competition. BeÅŸiktaÅŸ parted ways with Energy and Theokoles, replacing them with ex-Fnatic Academy player Mustafa "Avenuee" Atalay and ex-SK Gaming Prime player Arttu "Taikki" Sirrka. The newcomers seemed to fit in nicely and helped BJK win both of their matches.
HWA.Gamesatış finally met the expectations and crushed both of their opponents, where they conceded only 7 kills combined. With the return of their star midlaner Koray "Naru" Bıçak, Dark Passage took full advantage of their relatively easy week and beat the bottom-two teams of the table.
Oyun Hizmetleri lost a crucial game against HWA and missed the chance to retain their 2nd Place spot in the standings. Top 2 is especially important, since these teams will move to the Semifinals directly. On the bottom half of the table NumberOne recorded a very important win against TT, which also secured the season series 2-0 in their favor. NR1 will have a tough schedule against DP and OHM in the Week 6. Team Turquality failed to continue their journey on the hype-train they've been riding for the past couple of weeks, losing both of their games and dropping five spots in the Power Rankings. Atlas and CREW are still not performing up to par and need to re-evaluate their strategies to escape from the relegation line.
With only two weeks remaining in the TCL, games are more important than ever and a single win could decide a teams fate. Don't forget to catch on the TCL action each Saturday and Sunday via lolespor.com.
Written by Kursad Demirer
Panel: Kursad Demirer, Christopher Willekens
SOUTHEAST ASIA
GIGABYTE Full Louis (1-0-0)
Boba Marines (0-0-0)
Bangkok Titans (0-0-0)
Saigon Jokers (1-0-0)
ASUS ImbaFate (0-0-1)
Thirsty Chinchillas(1-0-0)
Saigon Fantastic 5 (0-0-1)
Go to Sleep (0-0-0)
Impunity Legends (0-1-0)
Mineski Globe (0-0-0)
GAMEX.Wargods (0-0-1)
Imperium Pro Team (0-0-1)
Team Proioxis (1-0-0)
ZOTAC United (0-1-0)
Kuala Lumpur Hunters (0-1-0)
Jakarta Juggernauts (0-1-0)
Record format is (W-L-T)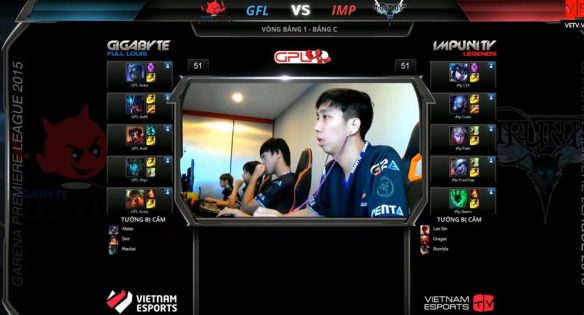 The group stages of GPL Summer 2015 has just begun! The clash of the week featured two of the best teams in Singapore and Vietnam respectively. Thanks to an outstanding individual performance by GFL's Lê "SofM" Quang Duy, GIGABYTE Full Louis cemented their spot as one of the favorites to lift the tournament after a 2-0 victory over Impunity Legends who placed 4th Place in the previous split.
With only one set of games being played for most teams, we will not be able to accurately gauge the strength of the newcomers. One thing is for sure, the champion of the GPL will definitely be the favourites to dominate the International Wildcard qualifiers after Bangkok Titan's great performance at the International Wildcard Invitational.
Written by Nelson Sng
Panel:Nelson "iMp Nelson" Sng
OCEANIA
( - )

Chiefs eSports Club (11-0)

( - )

Legacy eSports (8-3)

(+1)

Dire Wolves (6-5)

(-1)

Avant Garde (5-6)

(+1)

Team Immunity (4-7)

(+1)

Absolute (4-7)

(-2)

Sin Gaming (5-6)

( - )

Sudden Fear (1-10)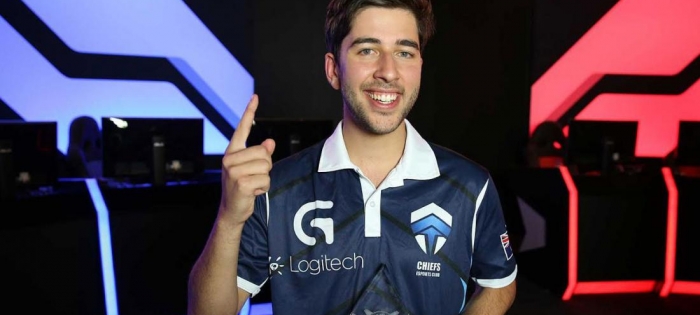 Okay, take a deep breath, because Oceania is in absolute chaos, and you'll need a level head to understand what's been happening in our Power Rankings. The last week of the Oceanic Pro League has revealed something that explains the strange results of the last few weeks - there is a distinct gap between the top 4 and bottom 4 teams.
While Sin Gaming got off to a brilliant start thanks to the overwhelming lane presence of Jason "Rymeister" Ryan, they haven't been able to keep up with more experienced teams. Sin currently sit at 2-4 in their last six games -- with one particularly damning loss to a substitute Absolute roster. We've given them the benefit of the doubt up until now, but they'll have to work hard to restore their fans' confidence.
Sudden Fear managed to steal a win from Team Immunity in one of the strangest base races we've ever seen in Oceania, which would normally cause us to rethink Immunity's position. In the end, Absolute's emergency sub roster raises too many questions for us to rank them above Immunity. The panel has made its best attempt at untangling recent results, but on any given day, the bottom half of the OPL could really be in any order.
Written by Alex Manisier
Panel: Alex Manisier, Ben "RiotBenji" de Ridder, Jake "Riot Spawn" Tiberi, Max "Riot Atlus" Anderson and Zack "Rusty" Pye
INTERNATIONAL

( - )

SKTelecom T1 (9-0)

(+2)

Qiao Gu (4-0-8)

( - )

KOO Tigers (6-3)

(-2)

Edward Gaming (5-2-6)

(+4)

Snake (4-2-5)

( - )

Fnatic (10-0)

(+1)

Jin Air Green Wings (6-3)

(-1)

ahq e-Sports Club (8-0-2)

(+9)

Vici Gaming (2-1-10)

(-5)

Najin e-mFire (6-3)

(+2)

Origen (8-2)

(+5)

Flash Wolves (7-1-2)

(-2)

CJ Entus (6-3)

(-4)

H2K (7-3)

(-3)

Invictus Gaming (5-4-2)

(+3)

LGD (2-3-8)

(NEW)

Hong Kong Esports (3-1-6)

(-4)

KT Rolster (5-4)

(+1)

Masters 3 (4-3-5)

(NEW)

Team SoloMid (8-2)
A lot of the changes have been reflected in the sections above, but I'll try to touch on the ones that haven't.
China and Korea's relative positions remain about the same. An interesting discussion broke out between Froskurrin and Montecristo this week related to that relative strength. Korean and Chinese teams often exemplify many of the same imperfections, though with China, partially because of reputation, and partially because of format, it's denegrated. Whereas in Korea, it's often celebrated.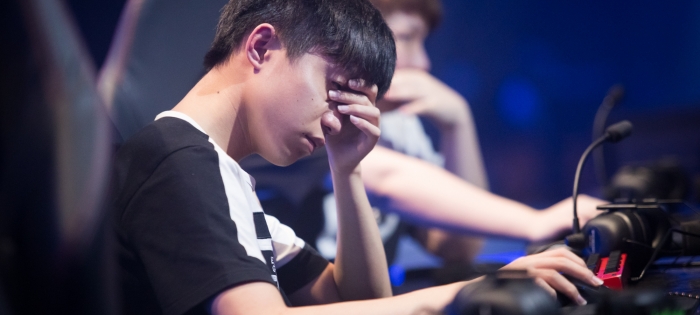 In the end, there isn't much discernable difference between teams like Vici and Najin, or CJ or IG. They are good teams that have flaws that will probably prevent them from ever attaining regional dominance -- but good none the less.
The major difference this week is the introduction of HKE back into international relevence. Their improvement has been dramatic, and Taiwan as a region has looked better than it has all split long.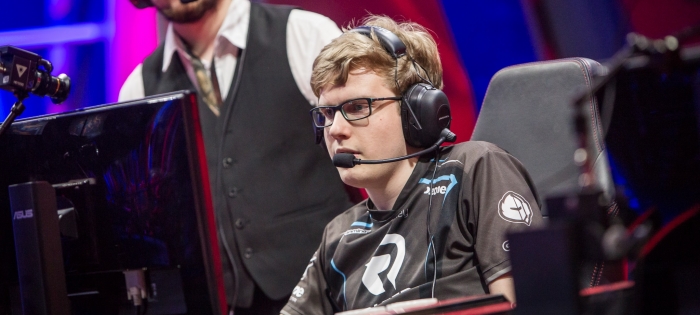 It's also worth mentioning the EU LCS potential for international dominance this season. Europe is the region with the most potential to move up, but they have to prove that the playstyle Maurice "Amazing" Stückenschneider describes is consistent as well as effective.

Let us know your thoughts on the Power Rankings on Twitter or in the comments below.
Images courtesy of Inven, Garena, SANKO, and paiN Gaming
Frank Fields is a Senior Editor for Riot Games' Esports Web Content team. You'll find him shooting lazers with Viktor and Lux in Diamond or on Twitter where he'd love to talk to you about esports.