Originally posted on lolesports.com by Frank 'Riot Mirhi' Fields
In some ways, we are witnessing the golden era of competitive League of Legends.
Samsung White is still probably the standard for absolute perfection of coordinated League of Legends. They were unconquerable at Worlds 2015, and at times it seemed even their losses were a conscious choice. While most eras are progressive and improve the quality of play at the top, Samsung White breaks the mold -- they are still thought to be superior to the 2015 pack. But the reason we're in the golden era of League now is that, across the board, more and more teams are approaching SSW's premier level of play.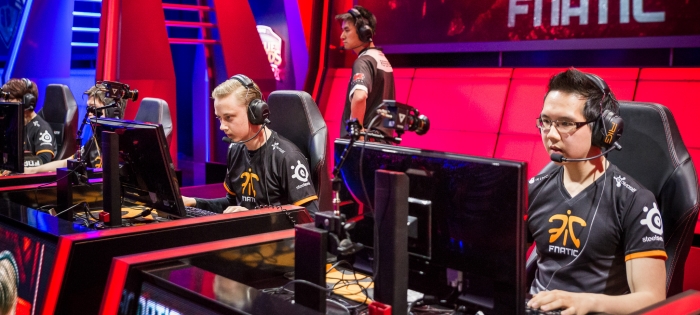 During the Spring Split Playoffs and the Mid-Season Invitational, teams like CJ, SKT, EDG, IG, LGD, Fnatic, and ahq all played League at about the highest level we'd ever seen before. In some ways, it was the most entertaining Playoffs season ever. Summer has yet to replicate that spark for many teams, and for varying reasons -- injury, roster shakeups, and the like.
But with Summer Playoffs coming on fast, it's clear that teams are approaching that level again. And that bodes well for League watchers everywhere.
See who is pushing the game to new limits this week...
KOREA

( - ) SKTelecom T1 (10-0) [20-2]
( - )

KOO Tigers (8-3) [18-8]

(+2)

CJ Entus (7-4) [15-11]

(-1)

Jin Air Green Wings (6-4) [13-9]

(+1)

KT Rolster (6-4) [11-10]

(-2)

Najin e-mFire (6-4) [13-10]

(+1)

Samsung (3-8) [10-16]

(-1

)

Anarchy (3-7) [10-16]
( - )

Incredible Miracle (3-8) [7-18]
( - ) SBENU Sonicboom (0-10) [2-20]
(Match Score) [Game Score]
It's pretty frustrating that we have to keep leaving KOO Tigers in 2nd place, because they've been on an absolute tear that can't be captured in the snapshot that is our Korean ranking. While they stumbled out of the gates, since Week 3 they started to turn the corner -- they have won seven consecutive Best of 3 matches. Perhaps even more remarkable is the fact they've only dropped a single game in that entire stretch. How's that for recovery? (Of course, SKT didn't stumble then and they certainly aren't stumbling now, so alas, the ranking remains.)
Moving down the line, CJ Entus has started to pull away from the rest of the middle-of-the-pack teams in Korea, but not enough where JAG, KT, or Najin couldn't overtake them. But for now, the inconsistencies of JAG, KT, and Najin will keep them from being among Korea's elite. As far as overall quality however, CJ Entus ran into the wall that is KOO Tigers before losing 0-2, and are clearly not the dominant team they were at the end of LCK Spring.
Luckily they still have time to round back to form.
Panel: Alex Manisier, Erik "DoA" Lonnquist, Christopher "MonteCristo" Mykles, Chris "PapaSmithy" Smith and Mike "Noctt" Huh
CHINA

(+1)

Edward Gaming (6-2-6)

(-1)

Qiao Gu (5-0-9)

(+3)

LGD Gaming (3-3-8)

(+2)

Invictus Gaming (5-4-3)

(-2

)

Snake (4-3-7)

(+2)

OMG (4-2-8)

(-3

)

Vici Gaming (2-3-10)

(+2)

Unlimited Potential (2-4-8)

(-2)

Masters 3 (4-3-8)

(-1)

Royal Never Give Up (2-5-7)

(+1)

Team WE (1-5-8)

(-1

)

T

eam King (1-5-8)
Record format is (W-L-T)

Last week I bemoaned the supposed rise of Qiao Gu, and the end of EDG's dominance until they decided to give it their all. EDG finally picked up a quality win against a good team after a few rough weeks. Alas they used a new pair of subs, while they brought Pawn back to the mid lane. I want to complain about EDG denying me the greatness of their MSI roster, but beggers can't be choosers. EDG is winning again and that's what I care about.
While there aren't many interesting things going on in the middle of the pack, I did want to address the fact that Snake, OMG, Vici, and M3 are woefully inconsistent week to week. I'm sure that the LPL schedule and the ongoing Demacia Cup aren't helping, but they need to get their acts together if they want to have any success in the Playoffs.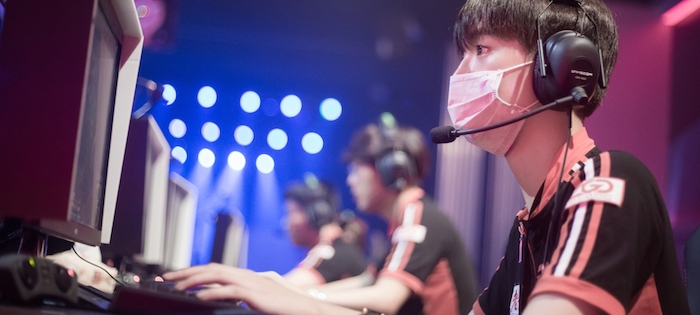 The most notable change this week is LGD, though it's coupled with IG's own rapid improvement. In my intro I eluded to the fact that Spring Playoffs was a special time for League, and it was in large part thanks to IG and LGD's clashes with EDG. While I don't share her confidence, Froskurinn thinks LGD and IG have already reached that Playoffs level again. Some of us disagree with her, but we all agree that LGD and IG are definitely improving and heading in that direction. If they can replicate the greatness they displayed at the end of Spring, Chinese League will be in a very special place come Worlds.

Panel: Barento "Raz" Mohammed, Michale "Drexxin" Lalor, Ryanne "Froskurrin" Mohr and Carlos "H0tsawce" Bravo.
NORTH AMERICA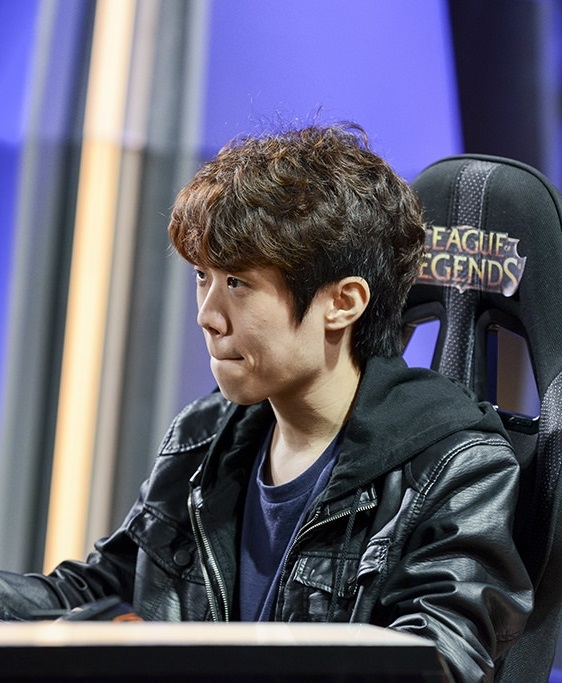 (+1)

Gravity (9-3)

(-1

)

Team SoloMid (9-3)

(+2)

Team Liquid (8-4)

( - )

Team Dignitas (8-4)

(+1)

Team Impulse (7-5)

(-3

)

Counter Logic Gaming (7-5)

(+1)

Enemy Esports (4-8)

(-1

)

Team Dragon Knights (1-11)

(+1)

Team8 (4-8)

(-1

)

Cloud9 (3-9)
I think this week marks the first time that I didn't hate North American League of Legends.
Let's start with the ugly: CLG are choke artists. They put themselves in position to win games, dominate opponents, and then find the only way possible to lose the game. I don't get it, they don't get it, their opponents don't get it. Someone hire a shrink, an EMT, a young priest, and an old priest before Week 9 rolls around. They need all the help they can get.
Now let's move to the good: Gravity is a great team. Going into this week, I spoke to fellow editor Leah "SpiNN" Jackson about stories to watch on the weekend. First among them was Gravity having possibly the hardest week of any NA team left, with CLG (7-3) andTSM (8-2) their matches. If they managed to come out on the other side unscathed, they'd be the unanimous best team in the League. Well, not only did they come out unscathed, they came out looking like champions -- an elite world-class team.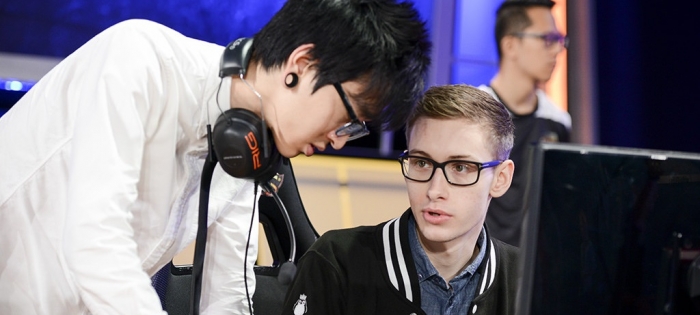 They were ahead of TSM from champion select on, and mastered them on every axis. They had TSM on download in every facet of the game. They countered their picks, manipulted the game state in their favor, controlled the map, strangled objectives, and then won the decisive fights they needed to. If Gravity plays every match like that one, they won't lose for the rest of the season.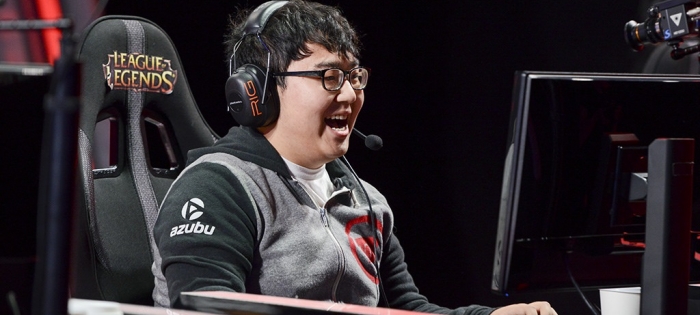 As we move closer to the Playoffs, North America looks more competitive. Team Liquid and Team Impulse are finally living up to their potential, and Team Dignitas hasn't faded like they have in seasons past. With continued improvement, North America may finally be on the mend.
Panel: Cameron Gilbert, Taylor "Riot RoboTayCo" Cocke, Jason "Riot Jayway" Wai, Joshua "Riot Jatt" Leesman, and Frank "Riot Mirhi" Fields.
EUROPE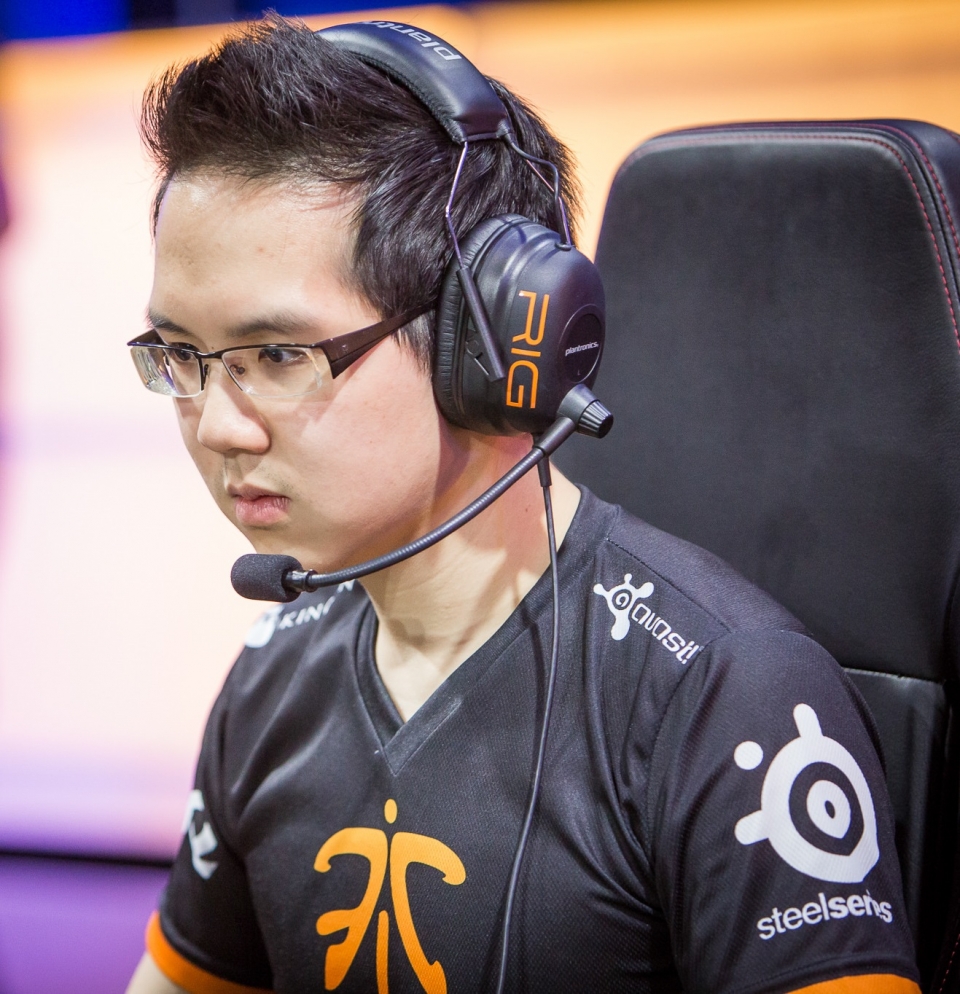 ( - ) Fnatic (12-0)

( - )

Origen (9-3)

( - )

H2K (9-3)

( - )

Giants Gaming (6-6)

(+2)

Unicorns of Love (5-7)

(+3

)

Gambit Gaming (5-7)

(-1

)

ROCCAT (5-7)

(-3

)

Elements (4-8)

(-1

)

SK Gaming (3-9)
( - )

Copenhagen Wolves (2-10)
The pecking order of Europe is pretty much etched in stone, with minimal movement possible at the top of the standings. But that's not to say that upheaval isn't possible in the region, or that compelling action isn't happening all the time.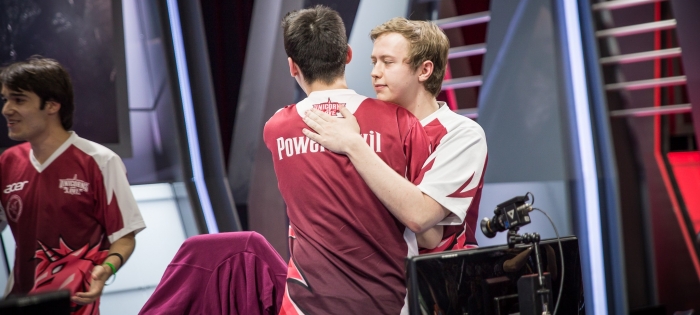 Unicorns of Love upset the apple cart when they knocked off Origen to earn their fifth win of the season. The Unicorns' season seems to be a repeat of the Spring campaign. With their eventual 2nd place finish, it's easy to forget that UOL barely snuck into the Playoffs last season at (9-9) and had to rattle off a string of upsets to even get to the Finals -- and then take Fnatic to five games. While they have some work to do to get to 50% like last split, The Unicorns still seem capable of replicating their magic in Europe.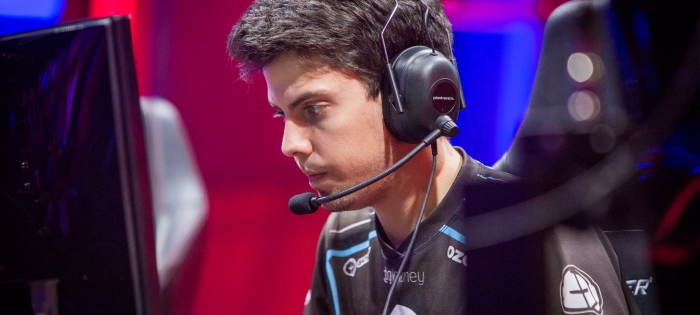 Finally, we come to the PSA of this week's Power Rankings: you MUST watch Europe this week! Fnatic will have the ultimate test, and perhaps the single hardest week of any Western team all season, when they play against H2K and Origen back-to-back this week. No matter what happens, Fnatic will remain in 1st Place at the end of the week, and will still be the favorites heading into the EU LCS Playoffs. But if Fnatic manages to get through this week at 14-0, the rarity of an undefeated season is a very realistic possibility.
Panel: Taylor "Riot RoboTayCo" Cocke, Jason "Riot Jayway" Wai, and Frank "Riot Mirhi" Fields.
TAIWAN
( - ) ahq e-Sports Club (10-0-2)
( - ) Flash Wolves (8-1-3)

( - )

Hong Kong Esports (5-1-7)

(+2)

Taipei Assassins (3-6-3)

(-1)

Machi 17 (2-4-6)

(-1)

Midnight Sun (3-4-6)

( - )

Assassin Sniper (2-8-3)

( - )

Logitech Snipers (0-9-4)
Record format is (W-L-T)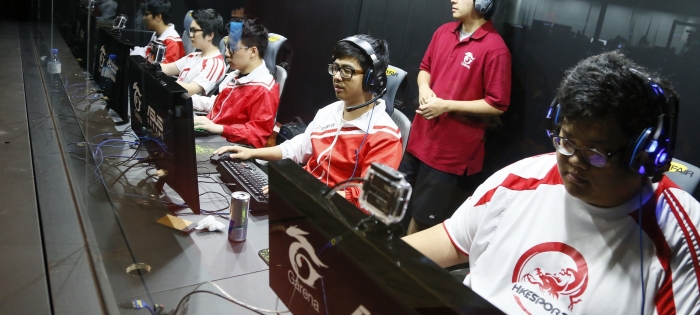 There's not much to report his week in Taiwan other than some rough news for one of the upcoming teams in the region. Just when things were getting really interesting and HKE was emerging as an elite team, AD carry Soo-bin "Raison" Jeong was suspended for Elo boosting.
HKE has been performing pretty well independent of Raison, but undoubtedly losing your ADC is a huge blow in a region that doesn't have a super deep talent pool. Synergy will be hard to build up before Playoffs with a new ADC. Whether they decide to bring in an outsider, or try to work with Yong-Jie "GoDJJ" Wang, they will need to figure things out quickly before Playoffs and Regionals.
Panel: James "Obscurica" Chen and Chia "Reazony" Yu.
BRAZIL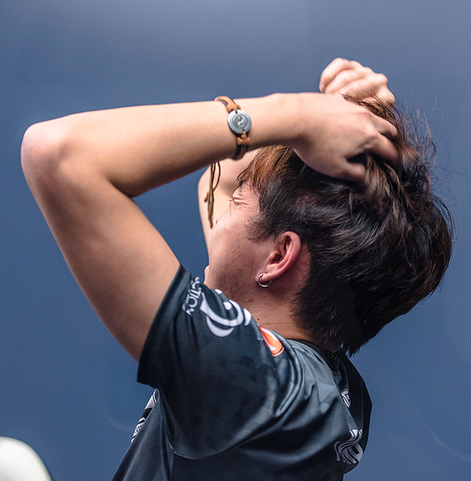 ( - ) INTZ e-Sports (6-1-0)
( - ) Keyd Stars (5-1-1)
( - ) paIN Gaming (3-1-3)

(+1)

CNB e-Sports Club (2-3-2)

(-1)

INTZ e-Sports Red (1-2-4)
( - )

g3nerationX (2-4-1)
( - )

KaBuM! Orange (1-4-2)
( - )

KaBuM! Black (0-4-3)
Record format is (W-L-T)

Brazil wrapped up its second full split of offline competitive play with few surprises in the final week. Taking care of business in their last week -- in spite of what could have been a disastrous first game -- INTZ swept g3nerationx 2-0. INTZ are hardly infallible and should look to shore up on their weaknesses before Semifinals.
In jockeying for the second-place position, paiN Gaming and Keyd Stars took a game off of each other, giving Keyd the coveted bye into the semis while paiN will face Red in the upcoming quarterfinals.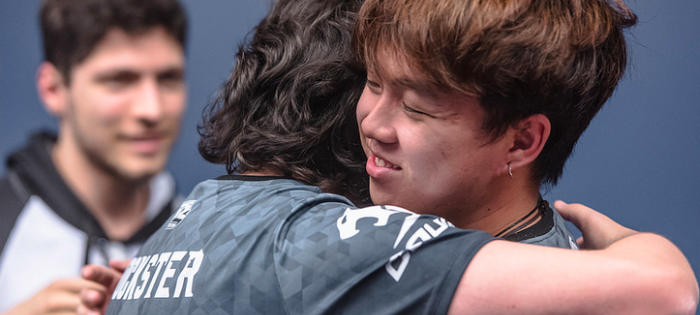 INTZ Red presents a dangerous prospect for paiN. However it will be Red's first best of series since the qualifier, and against significantly tougher competition. Brazil has previously had momentum teams tear through playoffs before -- last year's KaBuM! e-Sports -- but usually experience wins out. CNB e-Sports and g3nerationx are fairly evenly matched, with their respective strengths and weaknesses.
Written by Emily Rand
Panel: Emily Rand
LATIN AMERICA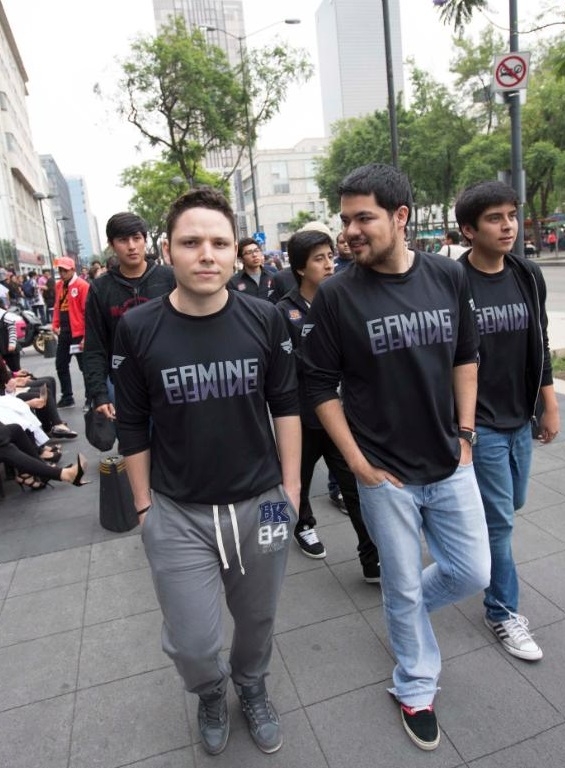 ( - )

KLG (9-1)

( - )

Lyon Gaming (9-1)

( - )

Gaming Gaming (8-2)

( - )

Furious Gaming (7-3)

( - )

Last Kings (5-5)

( - )

Havoks Gaming (5-5)

(+1)

Rebirth eSports (4-6)

(-1)

Dash9 Gaming (4-6)
The undefeated streaks are over for Latin America with both Lyon Gaming and KLG losing for the first time in the split. Lyon lost against the current second-place team Gaming Gaming, and in the south KLG lost a game against 4th-place Rebirth eSports in a very close game. Rebirth was obligated to win that game to avoid relegation and qualify into the Playoffs; this week KLG gets a shot at revenge when they face Rebirth in the Semifinals.
Lyon Gaming wants to forget about that loss and focus on their longtime regional, Dash9. Gaming Gaming will be facing the newcomers Havoks Gaming on their semifinal BO5. Furious Gaming is looking stronger than ever when they go head-to-head against the Last Kings in LAS to look for a spot at their regional finals.
It's a crucial week for Latin America, by the end of this Thursday we'll know who will be playing each regional final next week as we get one step closer to the Latin American finals where the winner will face the best team from CIS and Brasil for a shot at worlds.
Written by Erick "Skyshock" Gonzalez

Panel: Erick "Skyshock" Gonzalez
JAPAN
( - )

Ozone Rampage (8-1)

( - )

DetonatioN FocusMe (7-2)

( - )

7th Heaven (6-3)

( - )

RabbitFive (4-5)
( - ) Rascal Jester (2-7)
( - ) ApeX R Gaming (0-9)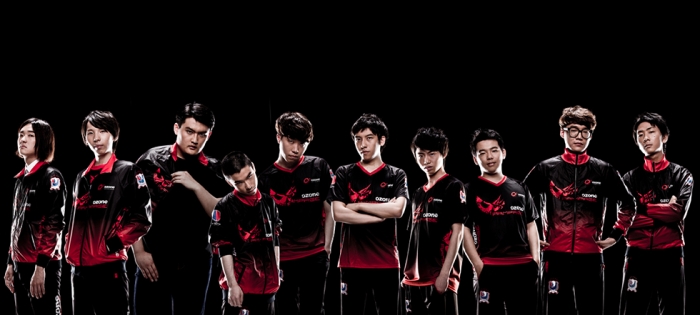 Ozone Rampage came into last weekend needing to prove they deserve their spot on top, and they responded with one of their best performances of the season. Firing on all cylinders, from Takashi "Amuse" Ohtsuka's top lane solo kills to Jeonghoon "Dara" Jeon's roaming ganks, Rampage dismantled 7th heaven and very nearly sealed their spot in the Season 2 Grand Finals. Ties in the LJL are broken first by penalty points (Rampage has none) and second by team-wide KDA (theirs is the best at 9.08), so FocusMe would have to win big this weekend to steal 1st place. And with how good Rampage is looking, not even the Season 1 champs may be capable of that.
Speaking of our defending champs, they've got some work to do. A disastrous early game put FocusMe in a deep, deep hole versus last-place ApeX R Gaming, and new jungler Seyoung "Procxin" Kim's presence was barely felt throughout the majority of the match. It took a Herculean effort from Kyohei "Ceros" Yoshida in his Runeglaive Ezreal debut to finally claim a late-game victory. Whether this is just the growing pains of a new roster or something more serious, they've only got a few days left to figure it out. Rampage won't fall to anything but the best FocusMe has to offer.
Written by Cameron Gilbert
Panel: Cameron Gilbert
TURKEY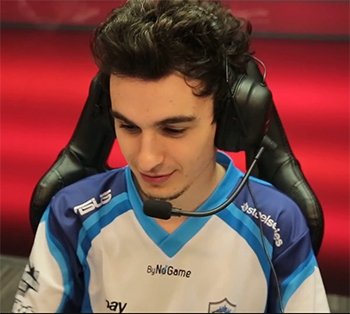 (+2)

Dark Passage (8-4)

( - )

HWA.Gamesatış (7-5)

(-2)

BeÅŸiktaÅŸ (10-2)

(-1)

Oyun Hizmetleri (7-5)

(+1)

Team Turquality (6-6)

(+1)

Atlas (4-8)

(-2

)

NumberOne eSports Club (4-6)

( - )

CREW (2-10)
With the introduction of Patch 5.12, and with it the Runeglaive enchantment, the Prodigal Explorer entered the scene at full blast, getting picked or banned every single game and smashing the damage charts. This week only two teams managed to win both of their games: Dark Passage and Team Turquality. But BJK, DP, HWA, and OHM clinched their Turkish live Playoffs spot one week in advance.
DP have been enjoying the return of their starlaner Koray "Naru" Bıçak for two weeks now and will pose a huge threat in playoffs with their unmatched experience in best-of-5 series. TT on the other hand stopped their losing streak, thanks to the early game aggresion provided by jungler Rawbin in both of their games.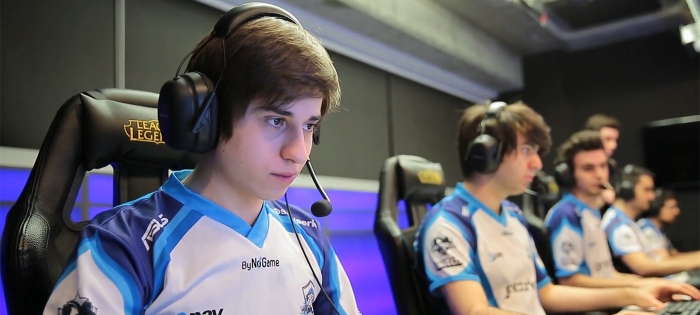 HWA.Gamesatış had an important week with games against DP and BJK. After a pause during their game against DP, HWA players failed to follow instructions from officials and as a result forfeited the match. They showed great strength against BJK though, jumping ahead with a 15-1 score lead early. Sebastian "niQ760" Robak put on a clinic with Varus, sniping the BJK players with Piercing Arrow all over the map. BJK recorded an important win against Atlas in a game, which could've gone either way. To finish the normal season at top, BeÅŸiktaÅŸ need to win a single game in the final week.
Oyun Hizmetleri are still contesting for the Top 2, but they are going to face DP and BJK in their final matches. Despite dropping two spots in Power Rankings, NR1 holds the 2-0 lead in the season series against Atlas and has the edge for 6th place in Playoffs. On the relegation line, CREW are heading to relegation unless they win both of their games and A or NR1 lose both of their games.
You can catch on the final week action in the TCL on Saturday and Sunday via lolespor.com 1:00 PM CET/4:00 AM PDT.
Written by Kursad Demirer
Panel: Kursad Demirer, Christopher Willekens
SOUTHEAST ASIA
(+2)

Bangkok Titans (1-0-0)

(-1)

GIGABYTE Full Louis (2-0-0)

(+1)

Saigon Jokers (2-0-0)

(+1)

ASUS ImbaFate (0-0-1)

(-3)

Boba Marines (0-1-0)

(+1)

Saigon Fantastic Five (0-0-1)

(+1)

Go to Sleep (0-0-1)

(+2)

Mineski.GLOBE (0-0-1)

(-3)

Thirsty Chinchillas (1-1-0)

(+3)

Team Proioxis (1-1-0)

(+4)

Kuala Lumpur Hunters (1-1-0)

(+2)

ZOTAC United (1-1-0)

(-4)

Impunity Legends (0-2-0)

(-3)

GAMEX.Wargods (0-0-1)

(-2)

Imperium Pro Team (0-0-1)
( - ) Jakarta Juggernauts (0-2-0)
Record format is (W-L-T)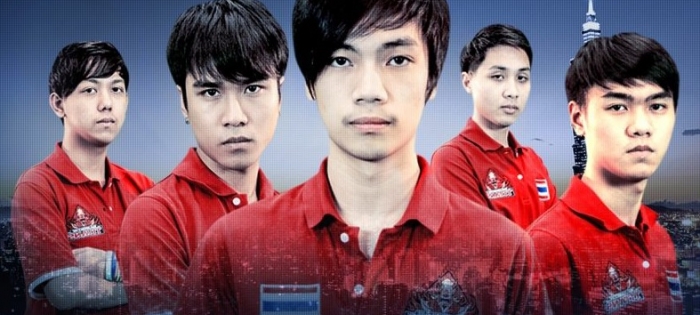 After this week of games, there is a clearer picture of the hierachy in the Garena Premier League. Bangkok Titans are kings, Vietnam still has many quality teams to challenge for the title, and last split's runner up, Impunity Legends, is struggling to keep up in the easiest group of the tournament.
This week, Bangkok Titans crushed the best team Vietnam has to offer, Boba Marines who have only lost once in their last 20 games in the Vietnamese league. On the other hand, Kuala Lumpur Hunters brought joy to all Malaysian fans by beating Impunity Legends in a convincing manner. Captain and marksman Jason "Jaeyoong" Yoong was the MVP for both games, carrying his team with his impeccable Tristana plays while Impunity Legends imploded. Coming into the next week, Impunity Legends would need a miraculous recovery and beat Team Proioxis to have a chance to force a tiebreaker to keep their qualification hopes alive.
Written by Nelson Sng
Panel: Nelson "Nelson" Sng
CIS
( - )

Hard Random (6-3)

(+1)

Dolphins (5-4)

(-1)

Carpe Diem (6-4)

( - )

Tornado RoX (7-2)

( - )

Just.MSI (5-3)

( - )

Solar Wind (3-5)

( - )

Dragon (1-8)

( - )

Your Exit (2-6)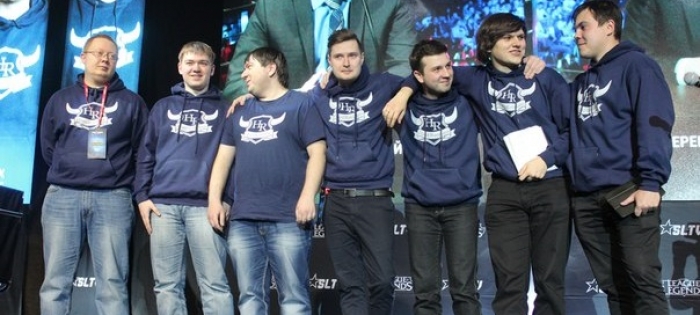 The regular season has finally concluded. HR finished with a league best 10-4 record, while simultaneously being the most strategically and individually developed team in the region. Considering that HR usually boosts their form for live finals, they are the overwhelming favorites for StarSeries. Their defeat at any stage of the Playoffs will be a huge upset.
RoX, DWS, and CD have yet to play their tiebrakers and it's really hard to define their standings before Playoffs. Carpe Diem looks like they could win a game versus 1st place and on the next day lose to 6th place, while DWS are constantly growing and TORNADO ROX have been stagnating for at least a month.
JustMSI seems to have lost the synergy that they spent a year building up. In addition, despite improvements from their sidelanes, they've been unable to adapt their jungle and mid to the current meta. Solar Wind in the end of the season acquired some important wins and locked their position for the next season, while still being an easy opponent to pretty much anyone in the playoffs. Grave times are coming for Dragon and Your Exit -- the Promotion Tournament will be a serious challenge for them.

Written by Michael "Olsior" Zverev

Panel: Michael "Olsior" Zverev
OCEANIA
( - )

Chiefs eSports Club (13-0)

( - )

Legacy eSports (9-4)

( - )

Dire Wolves (8-5)

( - )

Avant Garde (7-6)

(+1)

Absolute (5-8)

(+2)

Sudden Fear (1-12)

(-2

)

Team Immunity (4-9)

(-1

)

Sin Gaming (5-8)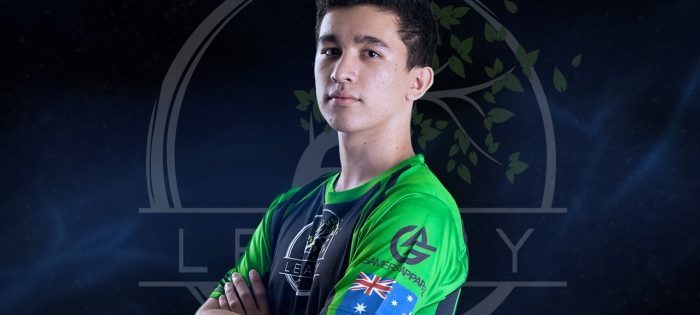 There are only four games left to go in the regular season of OPL Split 2, and they have massive implications for playoffs and relegations. The most interesting move in the last week has been Sudden Fear, who have shown marked improvement throughout the season and now look like a definitive middle-bracket team. Despite their rather dire 1-12 record, Sudden Fear have looked competitive recently -- a real morale boost heading into relegations.
The top four teams remain steady this week, but it should be noted that the gaps are closing between the 1st and 2nd place spots and 3rd and 4th place spots. Legacy are well and truly back in form, and Curtis "flying Joo" Schembri is making a statement with his support play -- it's almost as if now-Chief Bryce "EGym" Paule was never there to begin with. Dire Wolves have been held back by the absence of AD carry Calvin "K1ng" Truong, but their more coherent team identity gives them a slight edge over Avant Garde.
With every single team in the OPL facing either Playoffs or relegation, every game counts. We wouldn't be surprised at all if our rankings are drastically different again next week!
Written by Alex Manisier
Panel: Alex Manisier, Ben "RiotBenji" de Ridder, Jake "Riot Spawn" Tiberi, Max "Riot Atlus" Anderson and Zack "Rusty" Pye
INTERNATIONAL

( - )

SKTelecom T1 (10-0)

(+2)

Edward Gaming (6-2-6)

(-1

)

Qiao Gu (5-0-9)

(-1

)

KOO Tigers (8-3)

(+1)

Fnatic (12-0)

(+10)

LGD (3-3-8)

(-1

)

ahq e-Sports Club (10-0-2)

(+7)

Invictus Gaming (5-4-3)

(+4)

CJ Entus (7-4)

(-5)

Snake (4-3-7)

( - )

Origen (9-3)

(+2)

H2K (9-3)

(-1)

Flash Wolves (8-1-3)

(-7)

Jin Air Green Wings (6-4)

(NEW)

OMG (4-2-8)

(-7)

Vici Gaming (2-3-10)

(+1)

KT Rolster (6-4)

(NEW)

Gravity (9-3)

(-9)

Najin e-mFire (6-4)

( - )

Team SoloMid (9-3)
Let's start with the West. You have no idea how badly I wanted to put Fnatic at 4th place, but my colleagues wouldn't allow it. I suppose that's fine. Fnatic has done all they can for their resume so far internationally, but they will get another chance soon. There is one new Western team on here in the form of Gravity, who played beautifully in their matches last weekend and have proven they deserve a spot at the international table. If they can continue their form and improve as a team, they will climb even higher.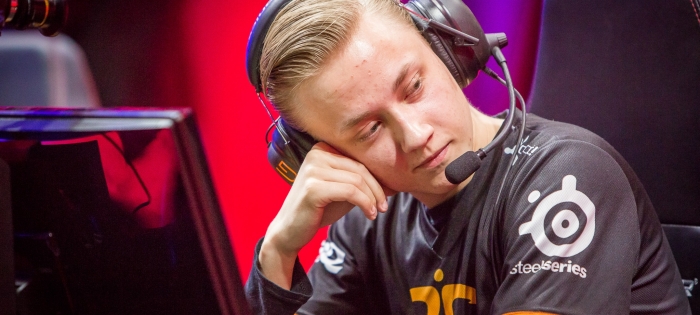 The largest change of the week is LGD. As I mentioned above in the China section, LGD has massively improved over the past few weeks, and their 3-1 win over QG in the Demacia Cup has us anticipating further LPL success in coming weeks due to their improvement. If this continues, not only will they be a serious threat in China, but internationally as well at Worlds. They have a top-three player in the world at every position and have come together as a team. A scary team to be sure.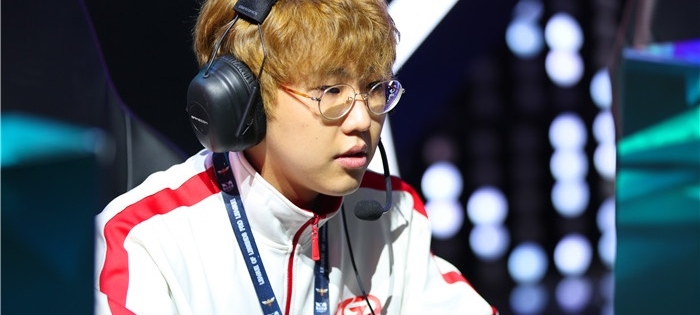 There are a few other large drops and huge gains, most of which were explained in regional sections, but I think I can reiterate it here as far as Vici, Jin Air, Snake, and Najin -- they just aren't that good. They play well one week, but prove inconsistent week-over-week. We need to see more from them before we can put them above the elite teams from other regions.

Let us know your thoughts on the Power Rankings on Twitter or in the comments below.
Images courtesy of Inven, Garena, SANKO, and paiN Gaming
Frank Fields is a Senior Editor for Riot Games' Esports Web Content team. You'll find him rewinding time in Diamond or on Twitter where he'd love to talk to you about esports.