For many teams, this week marks the last chance to make a mark in 2015.
Korea and China (and GPL!) still have a few weeks remaining, but for all other leagues, this week marks the last week of regular season play. In fact, many IWC regions are already deep into their Playoffs. Even Taiwan is set to begin their Summer Playoff gauntlet this week.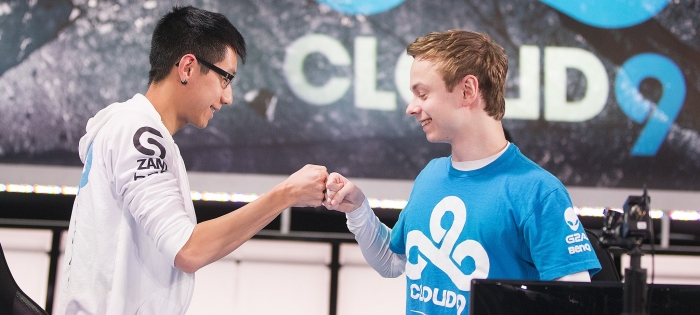 It's this time of year that teams enter the halls of the world's elite, or crumble under their own weaknesses.
Find out who will break and who will thrive in Power Rankings...
KOREA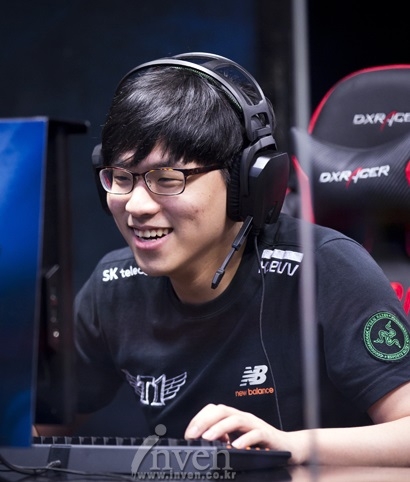 ( - ) SKTelecom T1 (13-0) [26-2]
( - )

KOO Tigers (9-4) [20-10]
( - ) KT Rolster (9-4) [19-12]
( - ) CJ Entus (9-5) [20-15]
( - ) Jin Air Green Wings (7-6) [15-14]
( - ) Najin e-mFire (8-5) [19-16]
( - )

Samsung (5-8) [13-18]
( - ) Incredible Miracle (3-10) [8-22]
( - )

Rebels

Anarchy (3-10) [12-22]
( - ) SBENU Sonicboom (0-13) [5-26]
(Match Score) [Game Score]
The regional consistency of Korea is astonishing and frustrating. What can I say? SKT is really freaking good!
Everyone expected to get an epic showdown last week when KOO Tigers went up against SKTelecom T1. I guess someone forgot to tell SKT it was supposed to be interesting as they won in two fairly lop-sided games. SKT's strength at this point is indisputable.
What becomes hard to figure out is how the rest of the region compares. The deadlock between 2nd and 6th place has still not broken, and each team remains within two games of each other. The only real measuring stick apart from their record and the very subjective interpretations of their play is "how badly did they lose to SKT?"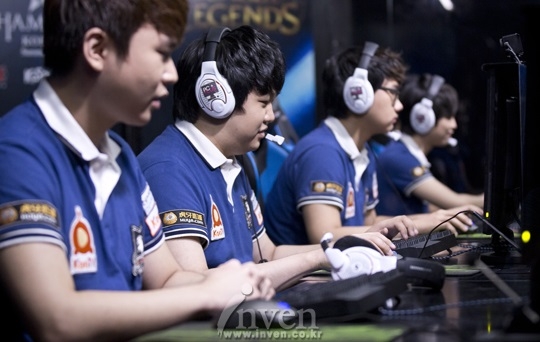 KOO Tigers seem to remain the front runners for 2nd in Korea, but KT Rolster have begun to impress lately. Across the board we can't shake the feeling that CJ and Jin Air won't be around when push comes to shove, but we have nothing to go on but feel.
I hope they prove us wrong.
Panel: Alex Manisier, Erik "DoA" Lonnquist, Christopher "MonteCristo" Mykles, Chris "PapaSmithy" Smith and Mike "Noctt" Huh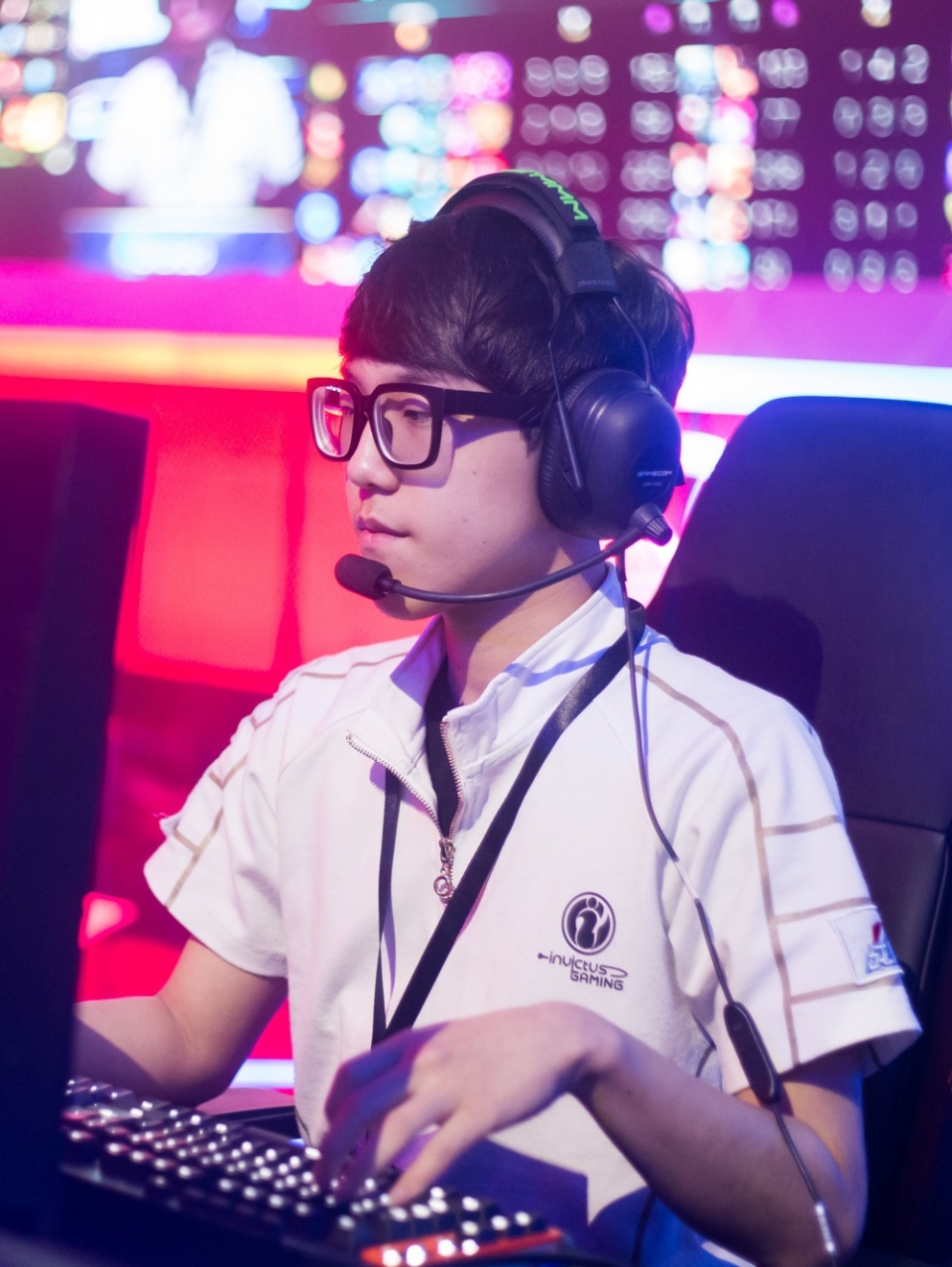 CHINA
( - ) Edward Gaming (8-2-6)
( - )

Qiao Gu (6-0-10)

(+1)

Snake (5-3-8)

(-1

)

LGD Gaming (4-3-9)

( - )

OMG (5-3-8)

(+1)

Invictus Gaming (5-5-5)

(+1)

Vici Gaming (2-3-11)

(-2

)

Masters 3 (4-3-8)

( - )

Unlimited Potential (2-5-10)
( - )

Royal Never Give Up (2-5-9)

(+1)

T

eam King (1-5-10)

(-1

)

Team WE (1-5-8)
Record format is (W-L-T)

Even China has managed to settle into a groove -- at least as much as China can.
Snake came out looking the most improved of any of the teams this week, but LGD dropping has less to do with them looking worse and Snake looking like a legitimate team. Similarly, we can say the same regarding M3's drop and IG and Vici's climb. And we feel like we sort of always saw this coming.
Froskurrin's "Great Sandbagging Theory of 2015" looks like it's being proven at least not completely off-base, since Invictus Gaming looks like they are finally now ramping up after being in a semi-comatose state for over 2 months. But low and behold, IG may be able to threaten EDG's championship run just as they did in Spring.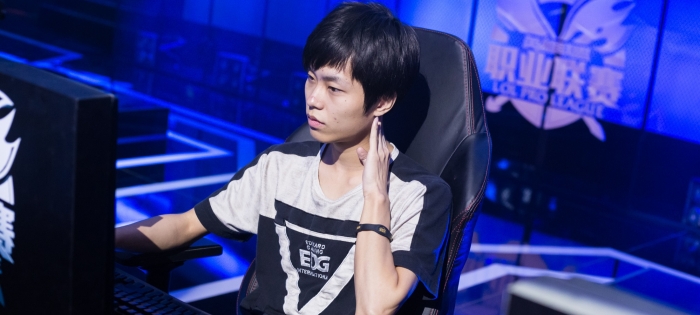 Speaking of EDG, they are back to their dominant selves. They were able to 2-0 both LGD and IG. So while the aforementioned teams are ramping up, they still have a bit to go. Though with so many games already played in the season, innovations and surprises will be few and far between.
Panel: Barento "Raz" Mohammed, Michale "Drexxin" Lalor, Ryanne "Froskurrin" Mohr and Carlos "H0tsawce" Bravo.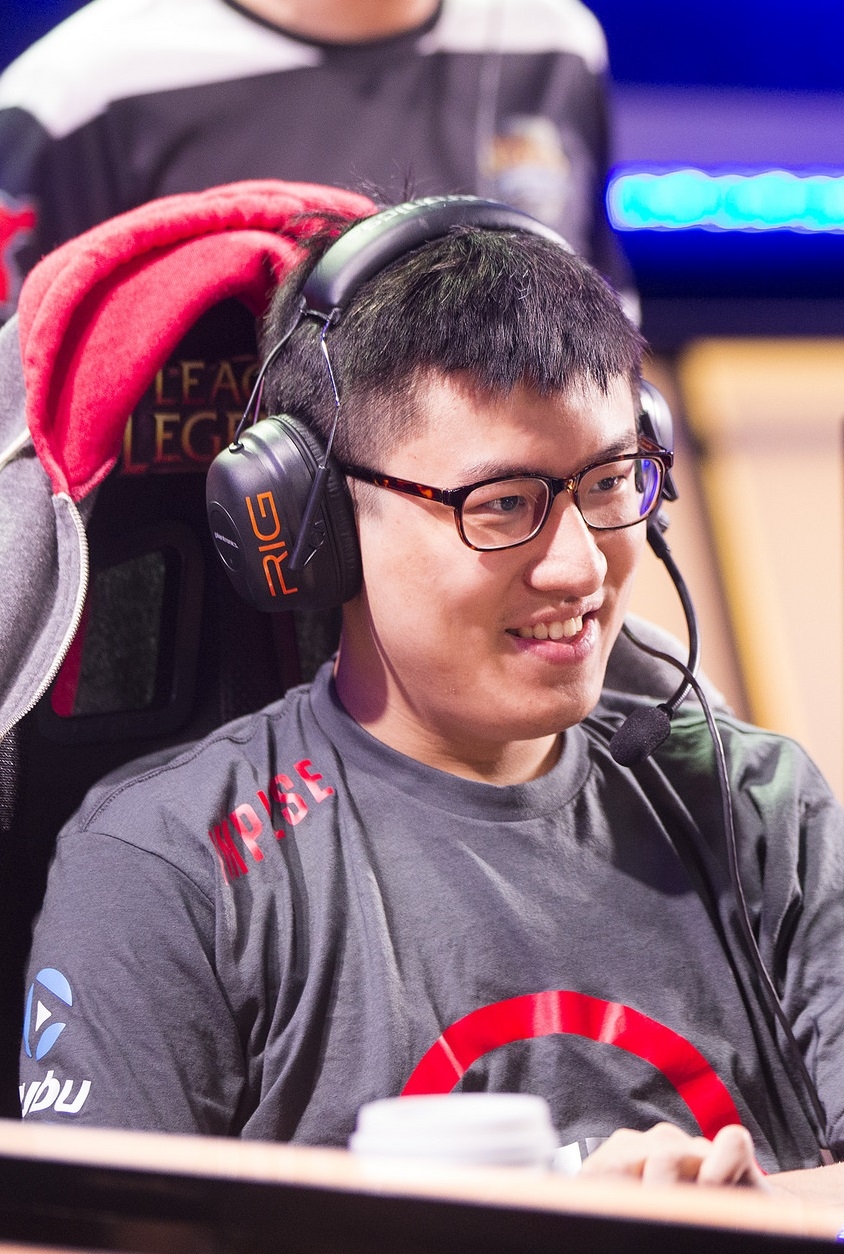 NORTH AMERICA
( - )

Gravity (12-4)

(+1

)

Team Impulse (11-5)

(+2

)

Counter Logic Gaming (11-5)

(-2

)

Team Liquid (11-5)

(-1

)

Team SoloMid (10-6)

( - )

Team Dignitas (9-7)

(+1

)

Cloud9 (5-11)

(-1

)

Team8 (6-10)

( - )

Enemy Esports (4-12)

( - )

Team Dragon Knights (1-15)
North America, come on! Why do you do this to me!?
Just when Gravity proved that they were on another level, when TL proved they could recover using their brains and not just mechanics, when CLG proved they were suffering from another late season collapse, and Team Dignitas couldn't buy a win... it all changed.
Surprise! NA is back!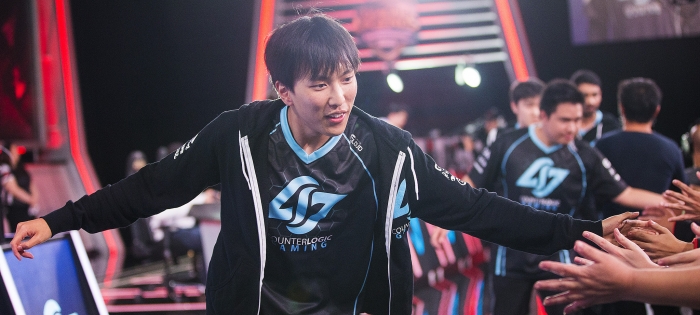 Okay, so maybe "choke artists" was a bit harsh. But what can I say, it looked like the cinderblock meta had resulted in a new affinity for CLG finding ways to snatch defeat from the jaws of victory. But credit where credit is due -- CLG has un-tilted, and they looked renewed. Despite a close game against C9, CLG look poised to make a legitimate Playoff run.
I really am not sure how to diagnose TSM's problems. Part of it is Jason "WildTurtle" Tran using Valkyrie to suicide for Yoonjae "Rush" Lee's Nidalee. Part of it is Marcus "Dyrus" Hill being out played. Part of it is Soren "Bjergsen" Bjerg not being able to be a near-literal Atlus and hold TSM on his shoulders. I never thought I'd say this, but if this keeps up, TSM will not make Worlds -- and they don't deserve to go.
Panel: Cameron Gilbert, Taylor "Riot RoboTayCo" Cocke, Jason "Riot Jayway" Wai, Joshua "Riot Jatt" Leesman, and Frank "Riot Mirhi" Fields.

EUROPE
( - ) Fnatic (16-0)
( - )

Origen (11-5)
( - )

H2K (10-6)

(+1

)

Unicorns of Love (8-8)

(+1

)

Gambit Gaming (7-9)

(-2

)

Giants Gaming (7-9)
( - )

ROCCAT (7-9)
( - )

Elements (6-10)
( - )

SK Gaming (5-11)
( - )

Copenhagen Wolves (3-13)
There was a lot more shakeup in Europe than the rankings demonstrate. H2K and Origen both suffered losses that we previously wouldn't have thought them capable of.
I've been aboard the Europe hype train most of the season after seeing great play from both OG and H2K, but after last week, I am not sure what to think. Both teams played well against flawless Fnatic, but if they are able to lose so horribly to honestly pretty average teams, how strong does that make them?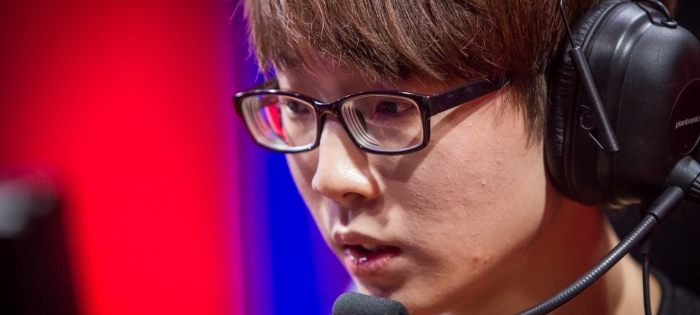 The last week is important for the two teams that can make the most noise for different reasons: Fnatic and Unicorns of Love. UOL needs to prove that they can win important matches without Mateusz "Kikis" Szkudlarek, and Fnatic can make history with the first undefeated LCS regular season.
Add to all that an epic showdown between OG and H2K and we have a very explosive Week 9.
Panel: Taylor "Riot RoboTayCo" Cocke, Jason "Riot Jayway" Wai, and Frank "Riot Mirhi" Fields.
TAIWAN
( - ) ahq e-Sports Club (11-0-3)
( - ) Flash Wolves (9-2-3)
( - ) Hong Kong Esports (5-1-8)
( - )

Taipei Assassins (3-6-5)
( - )

Midnight Sun (3-4-6)
( - )

Machi 17 (2-5-7)

( - )

Assassin Sniper (2-9-3)

( - )

Logitech Snipers (1-9-4)
Record format is (W-L-T)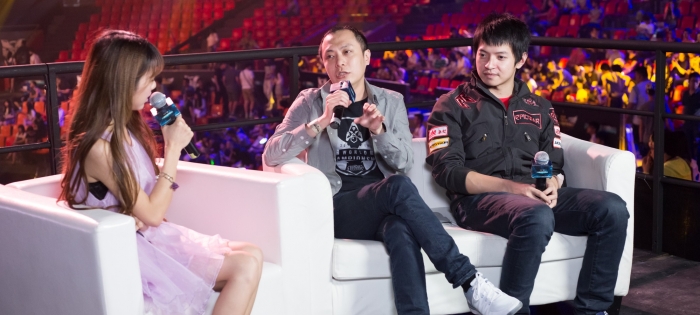 Taiwan is still in the midst of it's Playoff preparation. But as a bonus, here's a photo of Westdoor at the LPL studio!
The gauntlet begins with Hong Kong Esports vs Midnight Sun Esports. The winner will play Flash Wolves, followed by ahq e-Sports Club.
The LMS Playoff gauntlet begins July 24, 2015 at 1:00am Pacific Time, 10:00 CEST and 17:00 Taiwan local time. It will continue at the same time for three days. Make sure to watch the stream on Twitch.
Panel: James "Obscurica" Chen and Chia "Reazony" Yu.
BRAZIL
( - ) INTZ e-Sports - Finalist

(+1

)

paIN Gaming - Finalist

(+1)

g3nerationX - Semifinalist

(-2

)

Keyd Stars -

Semifinalist
Record format is (W-L-T)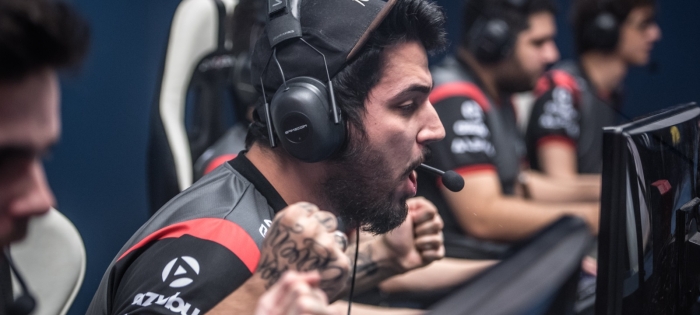 The CBLoL Winter 2015 Semifinals concluded this weekend, with paiN Gaming and INTZ e-Sports emerging as the two finalists. They will meet in two weeks to determine who will represent Brazil at the International Wildcard Tournament with a 2015 Worlds spot up for grabs. Both teams look decidedly stronger than they did in the beginning of the regular season, which made the decision to choose a 1st place in the power rankings very difficult. For now, it remains INTZ e-Sports, but both panelists agreed that either team could be placed at No. 1 without too much contention.
G3nerationX jumps up a spot to third place over Keyd Stars. They're a team whose map play has significantly improved throughout the season and their team fighting, as always, can't ever be counted out. They will face Keyd this coming weekend to more definitively determine the 3rd and 4th place spots. It's a great accomplishment for the former Keyd Warriors squad, and overcoming their former sister team would mark another achievement for the young team.
Written by Emily Rand
Panel: Emily Rand | Bruno "RiotButcher" Pereira
LATIN AMERICA
( - )

KLG (11-1)

( - )

Lyon Gaming (11-1)

( - )

Gaming Gaming (9-3)

( - )

Furious Gaming (8-4)

(+1)

Havoks Gaming (6-6)

(+1)

Rebirth eSports (5-7)

(-2)

Last Kings (5-7)

( - )

Dash9 Gaming (4-8)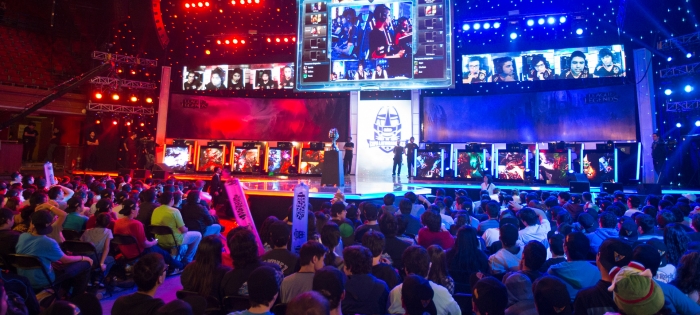 We've now had both regional finals from LAN and LAS and only two teams remain -- two teams that have had nealry identical seasons.
KLG went undefeated until the very last day of the regular season when they dropped a single game to Rebirth, while Lyon Gaming went undefeated until they dropped a game to Gaming Gaming. Both teams won their respective Semifinals 3-1 and then crushed their finals 3-0 to win their division and crown themselves champions.

August 8 is the date: Once again Lyon Gaming will face their toughest competition in a region they have completely dominated since its inception. The "Most dominant team in LATAM" was humiliated in Santiago de Chile earlier this year by KLG in the most one sided 3-0 the region has ever seen in a championship.
In the Latin American Championship, Lyon will look for revenge while KLG seeks to defend their title and represent Latin America internationally once more to face off against the best from Brazil and CIS in the upcoming International Challenge tournament between the three regions.

This week LATAM takes a break from the action but next week we are back with Promotion/Relegation matches to define the competition for 2016.
Written by Erick "Skyshock" Gonzalez

Panel: Erick "Skyshock" Gonzalez
JAPAN
( - )

Ozone Rampage - Finalist

( - )

DetonatioN FocusMe - Finalist

( - )

7th Heaven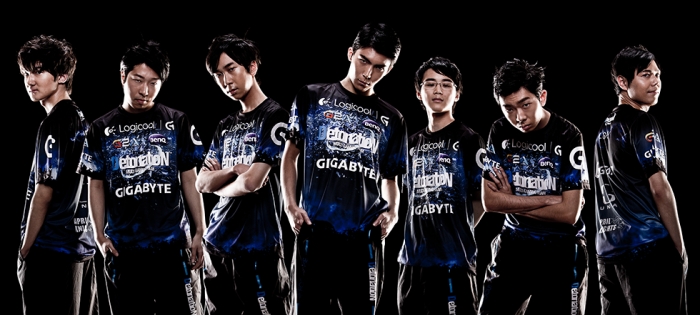 FocusMe was forced to work for their spot in the LJL Season 2 finals, and work for it they did. It took them the full five games, and they were pushed harder than they've ever been pushed on their own shore, but they emerged victorious. Their win earns them the right to face Rampage this Friday in front of a live crowd at e-sports SQUARE in Tokyo. The winner takes home the championship and will play for a chance at Worlds.
In the matchup between them, it's difficult to argue that Rampage doesn't look like the stronger team. The teams' individual skill is comparable, but Rampage's rotations and ganks have been consistently much cleaner and more cohesive. They're a team that puts a lot of trust in their coach's analysis, and it shows in how much they improved every single week. FM's advantages are in their experience; They've played more Best of series recently than Rampage, and in front of much larger crowds. This will be a whole new kind of test for Japan's new No. 1: one they have no choice but to pass if they style themselves Wild Card material.
Written by Cameron Gilbert
Panel: Cameron Gilbert
TURKEY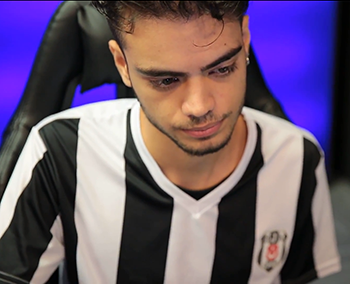 ( - )

Dark Passage (10-4)

( - )

HWA.Gamesatış (9-5)

( - )

BeÅŸiktaÅŸ (12-2)

( - )

Oyun Hizmetleri (7-7)

( - )

Team Turquality (7-7)

( - )

Atlas (4-10)

( - )

NumberOne eSports Club (5-9)

( - )

CREW (2-12)
The Turkish Playoffs will start with Quarterfinal games on 25-26 June 1:00 PM CET/4:00 AM PDT. Don't forget to tune in to lolespor.com for everything about the TCL.
Written by Kursad Demirer
Panel: Kursad Demirer, Christopher Willekens
SOUTHEAST ASIA
( - ) Bangkok Titans (3-0-0)
( - ) Boba Marines (2-1-0)

(+2)

ASUS ImbaFate (2-0-1)

(-1)

Saigon Jokers (3-0-0)

(-1

)

GIGABYTE Full Louis (2-0-1)

(+1)

ZOTAC United (1-1-1)

(-1

)

Saigon Fantastic Five (0-0-3)

(+4)

Kuala Lumpur Hunters (1-1-1)

(+1)

Thirsty Chinchillas (1-1-1)

(+4

)

Impunity Legends (1-2-0)
( - ) Team Proioxis (1-2-0)

(-4

)

Imperium Pro Team (0-1-2)

(-4

)

Go to Sleep (0-2-1)

(+1)

GAMEX.Wargods (0-1-2)

(-2

)

Mineski.GLOBE (0-2-1)
( - ) Jakarta Juggernauts (0-3-0)
Record format is (W-L-T)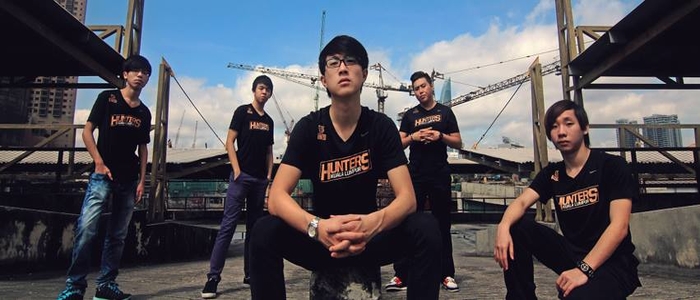 The first phase of the Garena Premier League was concluded last week, with all six Vietnamese teams securing their spot into the next round. They are joined by IWCI semi-finalists, Bangkok Titans and the Kuala Lumpur Hunters who are making their first ever appearance in the latter stages of the GPL.
Kuala Lumpur Hunters defied all odds and snatched a win in game one against GIGABYTE Full Louis, securing a point and ensuring qualification. Going 8/0/5 on Ryze, Vice Captain Poon "Ozora Veki" Kok Sing carried his team to victory, simultaneously ending all hopes for any Singaporean representatives in the next stage. "After years of not making out of the GPL group stages and being in the shadows of the more successful Singaporean teams, KLH will do their best and show the world what they are capable of," he said, after two intense matches against GFL.
There were no suprises in the other groups as Vietnam continued to show why they are the strongest country in the Southeast Asian region. With half of their teams finishing top of their groups, they are proving themselves to be a real contender for all three podium finishes.
The second phase of the Garena Premier League will begin on the first week of August. Mark your calenders and do not miss out any of the action! For more information about the GPL and to catch the games live, do check out the official tournament website at gpl.garena.com.
Written by Nelson Sng
Panel: Nelson "Nelson" Sng
CIS
(+1)

Dolphins (9-5)

(-1)

Hard Random (10-4)

( - )

Carpe Diem (9-5)

( - )

Tornado RoX (9-5)

( - )

Just.MSI (8-6)

( - )

Solar Wind (6-8)

( - )

Dragon (3-11)

( - )

Your Exit (2-12)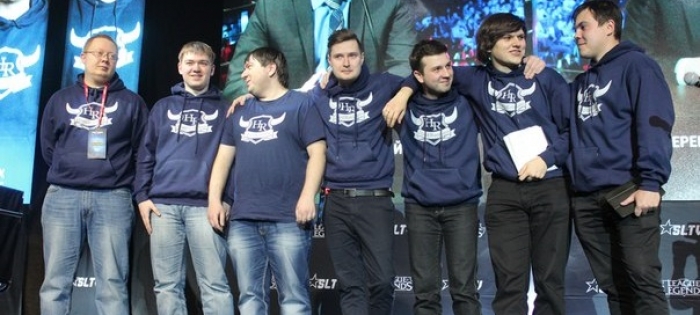 The Semifinals of the SLTV Starseries will begin July 25 starting with Hard Random vs Carpe Diem. Make sure to tune into the stream on Twitch.
Written by Michael "Olsior" Zverev

Panel: Michael "Olsior" Zverev
OCEANIA
( - )

Chiefs eSports Club (17-0) - Finalist

( - )

Legacy eSports (10-4) - Semifinalist

( - )

Dire Wolves (9-5) - Semifinalist

( - )

Avant Garde (8-9) - Semifinalist
Although Avant Garde came close to stealing a win from the undefeated Chiefs in their Semifinal match, AD carry Derek "Raydere" Trang had something else to say about it. Still, after 17 wins, cracks are beginning to show in the Chiefs lineup. It's still hard not to pick them as the favorite for the season, but their perfect season isn't looking so likely anymore.
The OPL will continue on July 23rd, 6pm AEST with a Split 1 rematch between Legacy eSports and Dire Wolves.
Written by Alex Manisier
Panel: Alex Manisier, Ben "RiotBenji" de Ridder, Jake "Riot Spawn" Tiberi, Max "Riot Atlus" Anderson and Zack "Rusty" Pye

INTERNATIONAL
( - )

SKTelecom T1 (13-0)

( - )

Edward Gaming (8-2-6)

( - )

Qiao Gu (6-0-10)

( - )

KOO Tigers (9-4)

( - )

Fnatic (16-0)

(+3

)

Snake (5-3-8)

(-1)

LGD (4-4-9)

(+1)

KT Rolster (9-4)

(-2)

ahq e-Sports Club (10-0-3)

(+1

)

OMG (5-3-8)

(+1

)

CJ Entus (9-5)

(+2

)

Flash Wolves (9-2-3)

(-3)

Origen (11-5)

(+2

)

Jin Air Green Wings (7-6)

(-2)

Gravity (12-4)

(-1)

H2K (10-6)

(+2

)

Invictus Gaming (5-5-5)

(+2

)

Vici Gaming (2-3-11)

(NEW

)

Team Impulse (11-5)

(-2

)

Masters3 (4-5-8)
With the regular seasons for most leagues coming to a close this week, I regret to inform you that next week will be the last weekly Power Rankings of 2015. I know, I know, some of you are jumping for joy, but we all need our muses. We will be sure to continue put numbers in front of teams (and some players too) for your amusement as we get closer to Worlds, but for now, let's talk about some of this movement.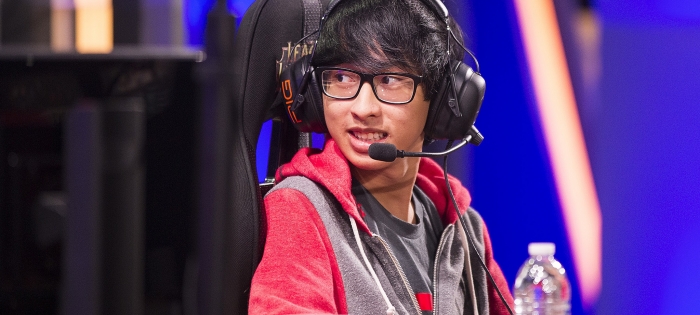 ahq gets a bit of a short end of the stick as we can't see their current form. But at the same time Snake really has stepped up recently. I know a lot of people are angry that Fnatic hasn't moved up to 4th place. Honestly, this is as high as we can put them based on their regular season accomplishments. Until we see more from them in best of 5 matches, we can do no more.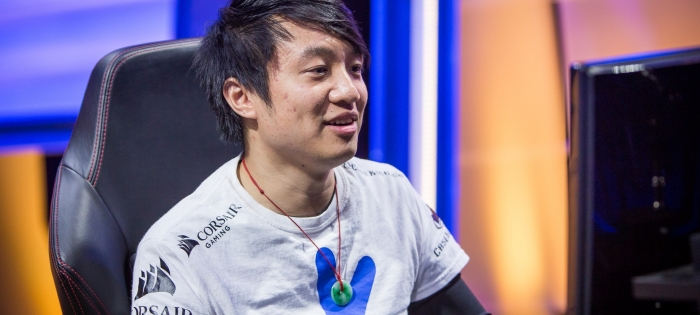 Other than that, I'll keep it simple: NA and EU down. China and Korea up. This is what regional consistency and inconsistency hath wrought. What will help us change our mind on relative strengths is cleanliness of wins, mastery on a macro level and some slip ups in Asia.
Until then, I for one welcome our new Eastern overlords.
Let us know your thoughts on the Power Rankings on Twitter or in the comments below.
Images courtesy of Inven, Garena, SANKO, and paiN Gaming
Frank Fields is a Senior Editor for Riot Games' Esports Web Content team. You'll find him firing lazer beams as Viktor in Diamond or on Twitter where he'd love to talk to you about esports.
The purpose of this editorial is to inspire discussion, and does not reflect the official stance of Riot Games.