By Semifinals, two stages of Worlds will be complete. The final four teams will have conquered so much, but there are still two last battles left that they must win. On the stage in Brussels, we'll determine the two teams who will face-off to be crowned 2015 World Champions.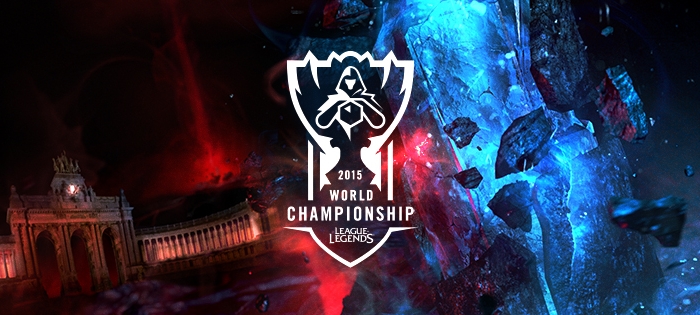 Here's the important information that you need to snag your seat at Semis below:
TICKETS
Q: When do Semifinals tickets go on sale?
A: Tickets will go on sale July 22 at 8:00am PDT / 5:00pm CEST via Ticketmaster - Belgium.
Q: How much are tickets?
A: Tickets are €39 / $42* for the floor seats and €29 / $31* for the bleacher seats, plus applicable fees. All prices are listed in Euros.

*US DOLLAR PRICES ARE ESTIMATES BASED ON CURRENT EURO TO USD CONVERSION RATES AND ARE SUBJECT TO CHANGE.
Q: Can you confirm the final prices after fees and taxes?
A: Fees vary based on the individual buyer since you might need to pay taxes based on your location. Fees also vary on how you decide to receive your ticket such as e-ticket, will call, mailing, etc. Find out more information on Ticketmaster - Belgium
Q: What languages is the ticket site available in?
A: English, French, and Dutch.
Q: If tickets are in high demand, will there be a queue?
A: Yes, Ticketmaster uses a queue system that will select purchasing order by random lottery. Keep in mind that being in the queue does not guarantee that you will be able to purchase tickets.
Q: Do I have to create an account to buy tickets?
A: Yes, Ticketmaster – Belgium requires an account for any purchase. To save time, we recommend that you sign-up and create an account before tickets go live.
Q: How many days are my ticket(s) good for?
A: One ticket gets you a seat at one day of the event.
Q: I want to go to multiple days of the event. Can I buy a ticket package?
A: There's no multi-day ticket package available. You'll have to purchase your tickets individually for each day.
Q: Are seats assigned? I want to sit with my friends.
A: If you want to sit with your friends, buy tickets together. Seats are assigned for every ticket.
Q: Where are the best seats in the house? What does the setup look like?
A: For the first time at a World Championship, we'll be presenting both Semifinals and Finals 'theatre-in-the-round' - meaning that the action will be in the center of the venue with the audience around it rather than our traditional stage setup. We're excited to debut this new central staging setup in Brussels as it allows us to welcome more fans and maximize the view from each seat.
Q: How many tickets can I purchase at once?
A: Six tickets may be purchased per order.
Q: Are tickets refundable or can I exchange them?
A: Tickets are non-refundable and non-exchangeable.
Q: Will there be more tickets in August?
A: There will be extremely limited quantities released in August based on our final production setup. If you want to guarantee a seat at Semis, we suggest not waiting until August since we cannot guarantee availability after the initial wave of Semifinals tickets is released on July 22.
Q: When in August will more tickets go on sale?
A: We'll confirm August ticket sale timing in the coming weeks once we've finalized our production plans for all the venues.
Q: When will tickets for other Worlds events be released?
A: Head on over to our 2015 World Championship ticket guide for more information:
* Group Stage tickets are currently sold out
* Quarterfinals tickets are currently sold out
* Finals will go on sale on July 29
VENUE AND EVENT DETAILS
Q: Where is the venue?
A: Brussels Expo, Place de Belgique 1, 1020 Ville de Bruxelles, Belgium (Google Maps)
Q: When does Semis start on each day?
A: Brussels Semifinals:
October 24: 4 PM CEST
October 25: 2 PM CEST
Q: When do doors open at Semifinals?
A: Brussels Semifinals:
October 24: 3 PM CEST
October 25: 1 PM CEST
Q: Will there be other events (cosplay, merch, etc) at Semis?
A: We're still working on our final plans so we'll confirm when we get closer to the event. Cosplayers are always welcome to attend any esports event.
Q: What language will the live commentary of the event be in at Semifinals?
A: Live commentary in Brussels will be in English.
Q: Will there be radios with other languages available?
A: We'll have options to listen with other languages available.
MATCHES
Q: What games are being played on which day?
A: The match schedule will be released after the Semifinals. Please be advised that you might not see your region play on a particular day.
Stay tuned to to Lolesports to see what 16 teams will compete in the 2015 World Championship. We'll share more information about Finals tickets on Monday, July 27.