Just when we thought the 2015 Season would play out according to script, nothing went exactly as planned.
The top teams from nearly every region have been consistent throughout: Edward Gaming, SKTelecom T1, Fnatic, and ahq e-sports club. To keep things interesting, we've been hoping all season long that legitimate contenders would arise. Alas, in many cases it seemed that no one really could. Until now.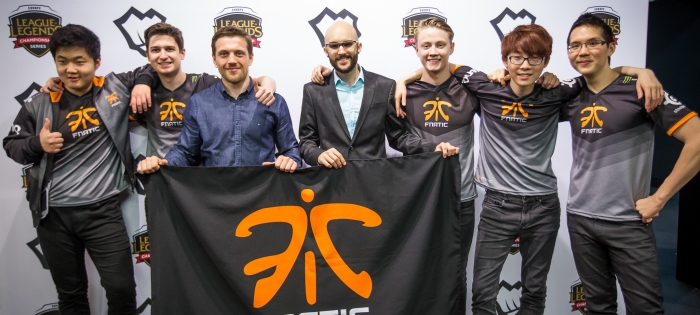 New contenders have emerged in every region, and we are left with an odd feeling of having no idea who is going to Worlds, even as Regional Qualifiers are almost underway.
Read on to see who we think have the inside track on regional supremacy on the road to Worlds...



KOREA
( - ) SKTelecom T1 (14-1) [29-5]

(+2)

CJ Entus (10-5) [22-16]
( - ) KT Rolster (10-5) [22-14]

(-1

)

KOO Tigers (10-5) [23-12]

(+1

)

Najin e-mFire (9-6) [21-17]

(-1

)

Jin Air Green Wings (8-6) [17-14]
( - )

Samsung (5-9) [13-20]
( - ) Incredible Miracle (3-11) [8-24]
( - )

Rebels

Anarchy (4-11) [14-25]
( - ) SBENU Sonicboom (0-14) [6-28]
(Match Score) [Game Score]
Someone finally took down the king. In 2015 Summer, few teams have managed to even take a single game off of SKT. It seems the first to get the best of them since MSI is none other than CJ Entus. Perhaps it shouldn't have been surprising, considering CJ's close set versus SKT in Champions Spring, where one of the all-time great ADC performances by Jun-sik "Bang" Bae was the only reason SKT was not eliminated from the Playoffs.
SKT is now 3-3 in their last six games and have not been playing particularly well of late, despite now being a mathematical lock for the World Championship. However, we now are not sure which among the Korean teams are in a good spot to beat them, or at least secure their own World Championship seeds.
Given CJ's victory and KT's close loss to SKT, we think these two are likely the front-runners to get out of Korea, but it's possible for Najin and Jin Air to round into form.
Panel: Alex Manisier, Erik "DoA" Lonnquist, Christopher "MonteCristo" Mykles, Chris "PapaSmithy" Smith and Mike "Noctt" Huh

CHINA
( - ) Edward Gaming (10-2-6)
( - )

Qiao Gu (6-1-12)

( - )

Snake (5-3-10)

( - )

LGD Gaming (5-4-9)

(+1)

Invictus Gaming (6-5-6)

(-1

)

OMG (5-3-10)

(+1)

Masters 3 (4-5-10)

(-1

)

Vici Gaming (3-3-13)
( - ) Unlimited Potential (2-5-10)
( - )

Royal Never Give Up (2-7-9)

( - )

T

eam King (1-7-10)

( - )

Team WE (1-6-9)
Record format is (W-L-T)

China looked the most stable this week. Weird, huh?
EDG continues its run of dominance now that all their starters are recovered from injury and the roster experimentation has largely halted. Snake looked slightly better than LGD last week, after LGD struggled to close out the increasingly enfeebled Team WE. But even so, LGD remains a strong team in China.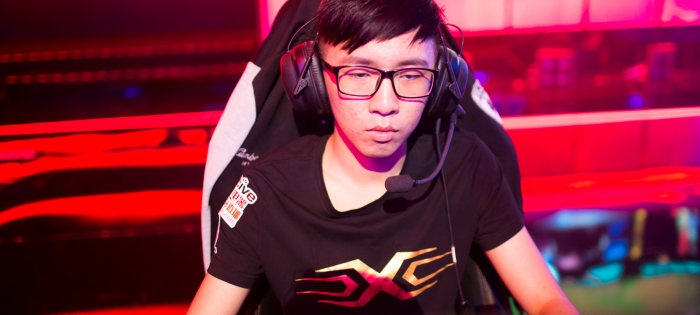 In the past few weeks, we've had high hopes that Invictus or Vici would finally turn it on and meet expectations. But we've continued to be disappointed as both teams only make incremental improvements (in the case of IG) or no improvements (in the case of VG).
Overall, since the announcement of quite possibly the most convoluted Playoffs bracket in history, teams seem to have been trying much harder to improve their standing. It probably has something to do with the knowledge that an exhaustive gauntlet awaits them if they don't steadily climb up the ladder.
Panel: Barento "Raz" Mohammed, Michale "Drexxin" Lalor, Ryanne "Froskurrin" Mohr and Carlos "H0tsawce" Bravo.

NORTH AMERICA
(+3

)

Team Liquid (13-5)

(+1

)

Counter Logic Gaming (13-5)

(-1

)

Team Impulse (12-6)

(-3

)

Gravity (12-6)

( - )

Team SoloMid (11-7)

( - )

Team Dignitas (10-8)

( - )

Cloud9 (6-12)

(+1

)

Team Dragon Knights (3-15)

(-1)

Team8 (6-12)

(-1)

Enemy Esports (4-14)
Not that many people really expected Gravity to be a power house in North America forever, we were a little disappointed that the wheels came off so abruptly.
Altec was shut down, Keane was inconsistent, and Move was absolutely subjugated by Team Impulse's Rush in the tiebreaker.
Given that, it's worth pointing out that Impulse's move down the standings is not a sign of weakness -- in fact, we almost put them above CLG in the Rankings. But CLG looked pretty solid in their last few games, and given the last few weeks from CLG, it's hard to say that TIP is definitively better -- especially given the struggles of incorporating substitute mid laner Gate so late in the season.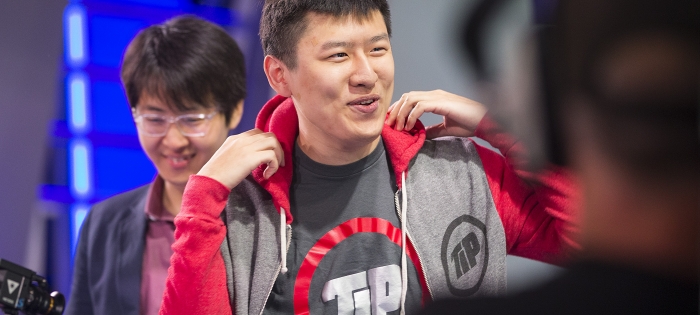 It's worth noting that Cloud9 managed to keep their Worlds chances alive (by losing to TDK and... beating TSM??), and it's now extremely likely they'll have at least a chance at Worlds. The dream is alive!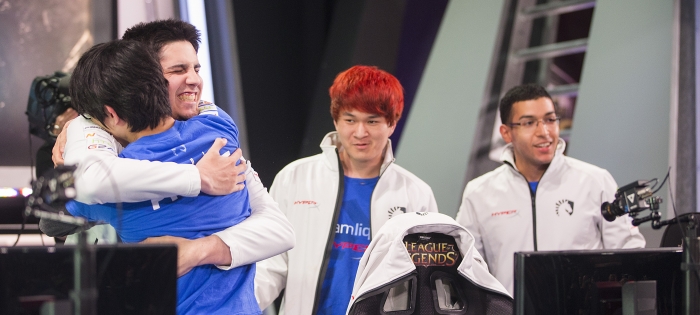 Team Liquid is the clear front-runner to win North America, but given how close teams are in the standings -- not to mention how close the games themselves were -- it's anything but certain.
Panel: Cameron Gilbert, Taylor "Riot RoboTayCo" Cocke, Jason "Riot Jayway" Wai, Joshua "Riot Jatt" Leesman, and Frank "Riot Mirhi" Fields.

EUROPE
( - ) Fnatic (18-0)
( - )

Origen (12-6)
( - )

H2K (11-7)

( - )

Unicorns of Love (9-9)

(+2)

ROCCAT (8-10)

( - )

Giants Gaming (8-10)

(+1

)

Elements (7-11)

(-3

)

Gambit Gaming (7-11)
( - )

SK Gaming (6-12)
( - )

Copenhagen Wolves (4-14)
Fnatic is now the best team in the history of the LCS. But that doesn't mean their work is over. They remained relatively untested throughout the regular season, but now have Best of 5 sets to refine their skills.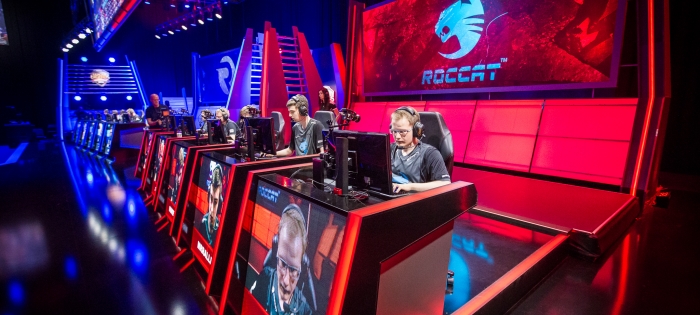 There wasn't much movement throughout the rest of the standings, but Giants and ROCCAT were barely able to edge into the Playoffs over Elements and Gambit. The suspension of ADC FORG1VEN more or less sealed GMB's fate after being in contention up until last week -- a very frustrating way to end the season.
For now though, it looks like a battle for 2nd place. Can anyone beat Fnatic?
Panel: Taylor "Riot RoboTayCo" Cocke, Jason "Riot Jayway" Wai, and Frank "Riot Mirhi" Fields.

TAIWAN
( - ) ahq e-Sports Club - Champions

(+1

)

Hong Kong Esports - Runners up

(+1

)

Taipei Assassins

(+1

)

Midnight Sun

(-3

)

Flash Wolves
Record format is (W-L-T)
ahq is the first team to lock in their region's 1st place seed into Worlds, and they did it with relative ease in a 3-0 beatdown in the Championship. However, the surprise of the LMS Playoffs wasn't in the Final; it was in the Hong Kong Esports vs. Flash Wolves Semifinal.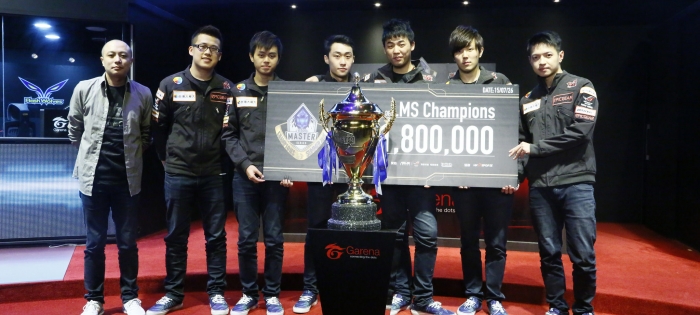 Flash Wolves had looked like the second-best team throughout the LMS regular season, with only a few losses to teams other than ahq. HKE, on the other hand, had struggled throughout the season and recently have had to battle through the suspension of ADC Soo-bin "Raison" Jeong.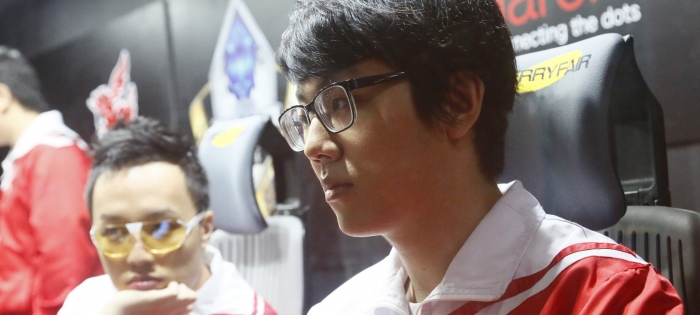 It would seem at first glance that HKE is better off without him. Substitute ADC and former Taipei Sniper ADC Yong-Jie "GodJJ" Wang filled in and was excellent in the HKE 3-1 victory over favorites FW.
This sets up a Regionals matchup of TPA vs. HKE, who are the two hottest teams in the region (other than ahq), with MSE and FW playing on the other side of the bracket. The winner of TPA vs. HKE will likely earn the second Worlds spot, but anything is possible.
Panel: James "Obscurica" Chen and Chia "Reazony" Yu.

BRAZIL
( - ) INTZ e-Sports - Finalist

( - )

paIN Gaming - Finalist

( - )

Keyd Stars

- Semifinalist

( - )

g3nerationX

- Semifinalist
Record format is (W-L-T)
Not much changed in the Brazilian power rankings this week, as only one series was played: the battle for third place. Keyd Stars swept their former sister team, g3nerationX, to claim the third place spot. Now both teams go into the off-season with lingering questions, hoping to shore up their weaknesses.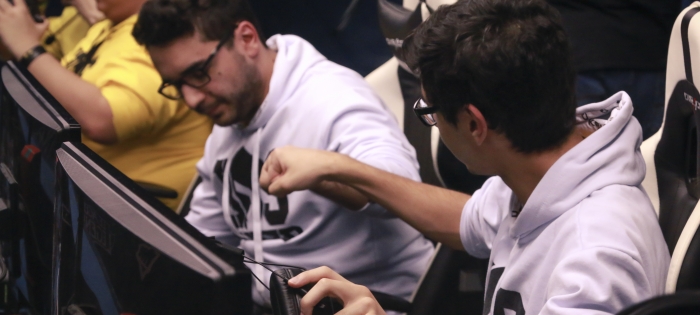 Meanwhile, paiN Gaming and INTZ e-Sports prepare for the Aug 8 Final.
Written by Emily Rand
Editor's Note: This portion of Power Rankings previously contained information that was not intended for the current week. The article has been updated, and Lolesports.com regrets the error.
Panel: Emily Rand | Bruno "RiotButcher" Pereira
LATIN AMERICA
( - )

KLG (11-1)

( - )

Lyon Gaming (11-1)

( - )

Gaming Gaming (9-3)

( - )

Furious Gaming (8-4)

( - )

Havoks Gaming (6-6)

( - )

Rebirth eSports (5-7)

( - )

Last Kings (5-7)

( - )

Dash9 Gaming (4-8)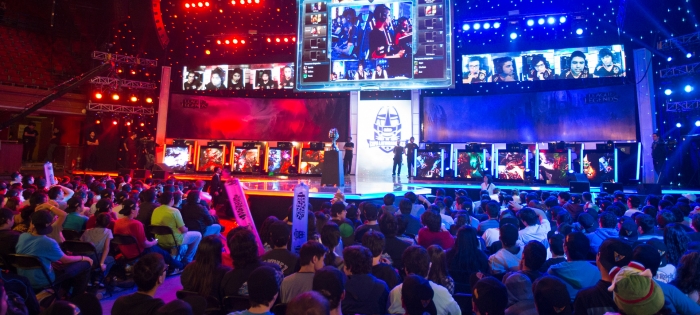 On August 8 the two best teams from Latin America -- KLG and Lyon Gaming -- will battle for a spot in the International Wildcard Tournament. Make sure you stay tuned to lolesports.com for more updates.
Written by Erick "Skyshock" Gonzalez

Panel: Erick "Skyshock" Gonzalez
JAPAN
( - )

Ozone Rampage - Champion

( - )

DetonatioN FocusMe - Finalist

( - )

7th Heaven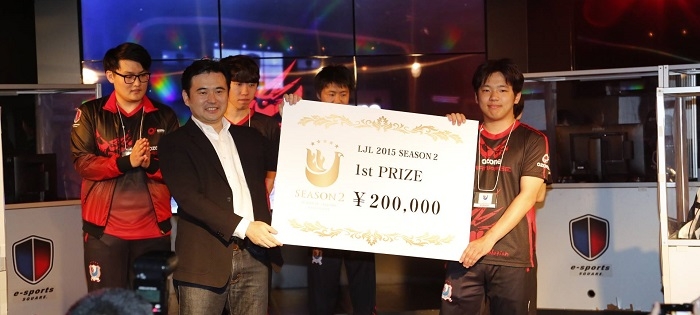 The changing of the guard is complete, and Rampage have regained the keys to the kingdom. They went up against FocusMe in the LJL Season 2 Finals live in Tokyo and came out victorious in an emphatic 3-1. Looking like the better team from top to bottom, Rampage's rotations were smoother, their positioning more solid, and their plays more decisive. A pocket Zilean mid let FocusMe steal back one game, but that did little to change the tone of the night. This was Ozone Rampage's time to shine, and none could argue they aren't the best team in Japan.
Their win also makes things simple. The Japanese Wild Card representative is the winner of the LJL Grand Championship on August 8, which is a Best of 5 between the two teams with the most points. If FocusMe had won, there would've been a tiebreaker for that No. 2. But with Rampage's victory, they're tied with the Season 1 Champs. So these two champions will slug it out in one more series at Belle Salle Akihabara, in front of the biggest crowd of the year. Is two weeks enough time for FocusMe to Turn the Tables? We'll have to wait and find out.
Written by Cameron Gilbert
Panel: Cameron Gilbert
TURKEY
( - )

Dark Passage (10-4)

(+1)

BeÅŸiktaÅŸ (12-2)

(-1

)

HWA.Gamesatış (9-5)

(+1)

Team Turquality (7-7)

(-1

)

Oyun Hizmetleri (7-7)

(+1)

NumberOne eSports Club (5-9)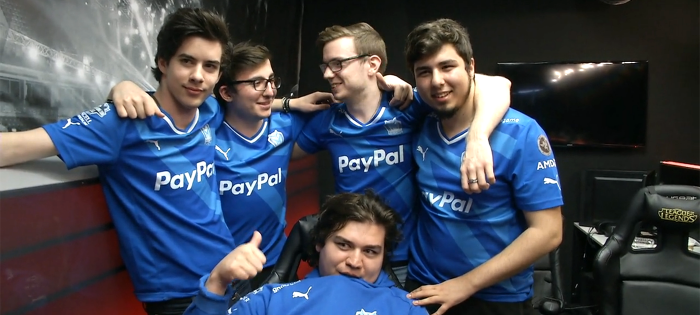 After seven weeks of fierce competition in the Turkish Championship League, the Top 6 teams have qualified for the Turkish Grand Finals. BeÅŸiktaÅŸ and Dark Passage had a bye to the Semifinals, whereas HWA, TT, OHM, and NR1 battled it out in Quarterfinals last weekend.
Team Turquality played against Oyun Hizmetleri. Since signing Rawbin on Week 3, they have improved their performance significantly. After his arrival, TT won 7 of their last 10 matches after a horrendous 0-4 start. However, it was another Swede that dominated the series against OHM. Xyraz single-handedly won the first game and aided his team to win the series 3-1, leading the score charts. Mid laner LongB also showed prowess picking four different champions and accumulating a 7.3 KDA in total. TT will try to keep up the Quarterfinals success, but they will have to beat Winter Split champions BJK to reach the Finals stage.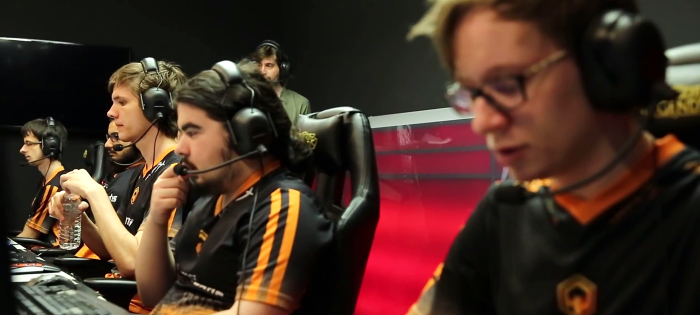 In the other Quarterfinal series, HWA managed to win against NR1. They won the first game in 26 minutes, only conceding three kills. All in all, HWA managed to sweep NR1, but it was obvious that they need to improve their shotcalling and decision-making in the Semifinals.
TGF Semifinals will showcase great matches among the best teams in the league and promise fast-paced, high-quality League of Legends action. As always, you can catch TCL action via lolespor.com on 1-2 of August 1:00 PM CET/4:00 AM PDT.
Written by Kursad Demirer
Panel: Kursad Demirer, Christopher Willekens
SOUTHEAST ASIA
( - ) Bangkok Titans (3-0-0)
( - ) Boba Marines (2-1-0)

( - )

ASUS ImbaFate (2-0-1)

( - )

Saigon Jokers (3-0-0)

( - )

GIGABYTE Full Louis (2-0-1)

( - )

ZOTAC United (1-1-1)

( - )

Saigon Fantastic Five (0-0-3)

( - )

Kuala Lumpur Hunters (1-1-1)
Record format is (W-L-T)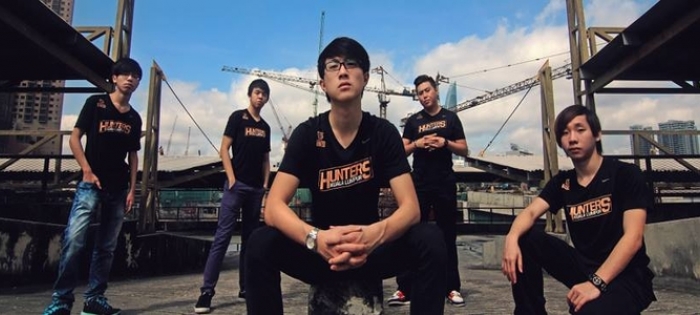 The second phase of the Garena Premier League will begin on the first week of August. Mark your calenders and do not miss out any of the action! For more information about the GPL and to catch the games live, do check out the official tournament website at gpl.garena.com.
Written by Nelson Sng
Panel: Nelson "Nelson" Sng
CIS
(+1)

Hard Random - Champions

(-1)

Dolphins - Runner Ups

(+1)

Tornado RoX - Semifinalist

(-1)

Carpe Diem

- Semifinalist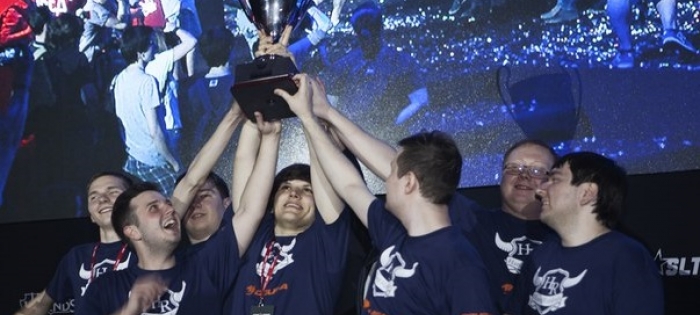 The StarSeries LAN Finals turned out to be the most one-sided in the league's history. Dolphins and Hard Random are undoubtedly the CIS leaders, both in strategy and execution. But despite that, HR solo laners are still the best in the CIS and good enough to challenge international teams. The advantages gained in mid and top propelled them to victory over Dolphins in the Final.
Compared to the previous league Finals, Hard Random isn't that dominant anymore. Before playing in the International Wild Card Tournament they need to make some significant improvements for a shot at Worlds.
Written by Michael "Olsior" Zverev

Panel: Michael "Olsior" Zverev
OCEANIA
( - )

Chiefs eSports Club (17-0) - Finalist

( - )

Legacy eSports (10-4) - Finalist

( - )

Dire Wolves (9-5) - Semifinalist

( - )

Avant Garde (8-9) - Semifinalist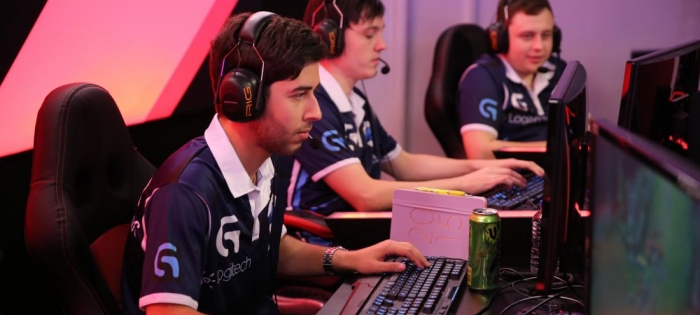 Our finalists are locked in, and it'll be a rematch against the undefeated Chiefs and giant killers Legacy. It's important to note that Chiefs have never beaten Legacy in a series, but given their form, an upset seems more difficult than ever for the OPL second seed.
A shot at Worlds qualification is on the line, so tune in on August 8th, 6pm AEST at www.twitch.tv/riotgamesoceania.
Written by Alex Manisier
Panel: Alex Manisier, Ben "RiotBenji" de Ridder, Jake "Riot Spawn" Tiberi, Max "Riot Atlus" Anderson and Zack "Rusty" Pye

INTERNATIONAL
(+1

)

Edward Gaming (10-2-6)

(-1)

SKTelecom T1 (14-1)

( - )

Qiao Gu (6-1-12)

(+1

)

Fnatic (18-0)

(+6

)

CJ Entus (10-5)

( - )

Snake (5-3-10)

( - )

LGD (5-4-9)

(+1)

ahq e-Sports Club (11-0-3)

(-1)

KT Rolster (10-5)

(-6)

KOO Tigers (10-5)

(+6

)

Invictus Gaming (6-5-6)

(NEW

)

Najin e-mFire (9-6) [19-16]

(NEW

)

Hong Kong Esports (5-1-8)

(-4)

OMG (5-3-10)

(-2)

Origen (12-6)

(NEW

)

Team Liquid (13-5)

(+3

)

Masters3 (4-5-10)

(-4

)

Jin Air Green Wings (8-6)

(NEW

)

Counter Logic Gaming (13-5)

(-4)

H2K (11-7)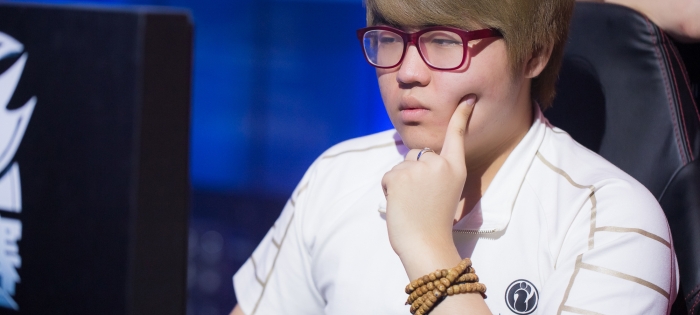 Yeah, okay this is a mess. A lot of teams went up, a lot went down, and there's no way I can explain the nuance of all of it. But given that this is the last numbered list I'll write for at least.... a few weeks, I'll try.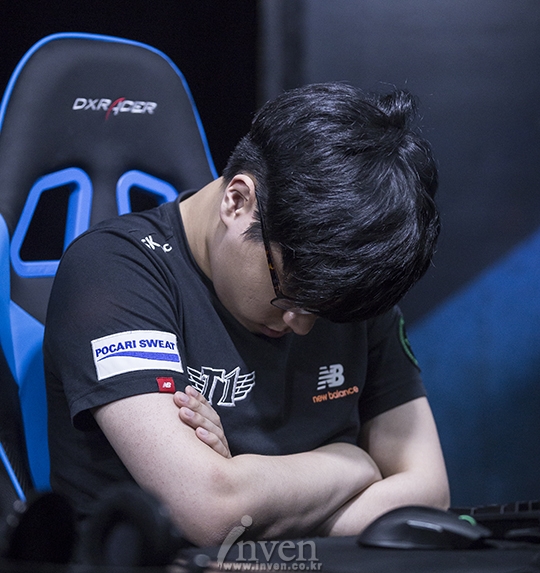 SKT has not played well recently, and with the backing of every member of the Korean panel, SKT is not the best team in the world right now. EDG has shown that when they are at full strength and trying, they are nigh unbeatable.
Moving on down the list we have Fnatic moving up to an all-time high for a Western team at 4th place. Full disclosure: I went a little rogue, but I have methods to my madness. For the past month we have had an internal debate about Fnatic vs KOO vs China's No. 3. Given that KOO hasn't looked as good as CJ or KT recently, I asked the Power Rankings panelists, "What does Fnatic have to do to prove they are better than Korea's 2nd place team?" The answer was "Do better than 33% against Asian teams."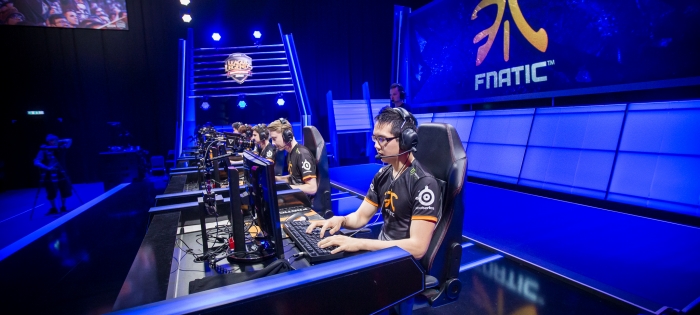 But you see, there is a problem with this answer. The problem is that not only is Fnatic 33% against Asian teams (referring obviously to their MSI record), they are 33% against the two best teams in the world. You know who is less than 33% vs SKT and EDG -- almost everyone else in the world.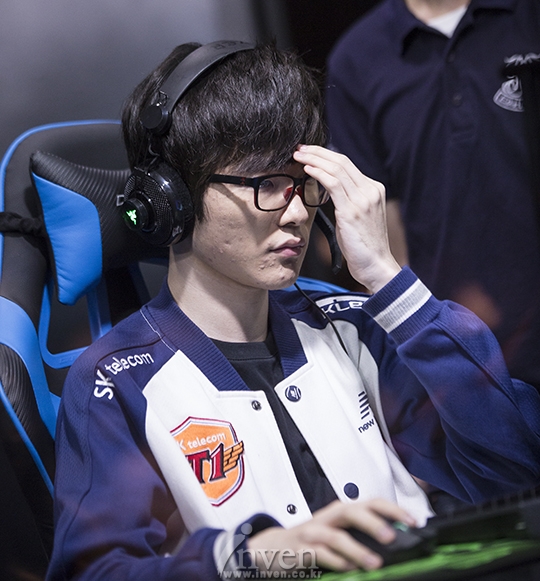 Fnatic's record versus SKT puts them in better company than every team in the world, other than EDG or possibly CJ Entus.
If you want the majority of the panel's ranking, it is Fnatic at 5th place behind CJ Entus, but given CJ's body of work, and the undefeated play of Fnatic, I just couldn't do it. Get out the pitchforks if you must.
There. I said it. Now I'll try to get to the rest.
CJ's ascension up the rankings comes largely due to their dismantling of SKT, and this should be pretty self-explanatory (and you can get more context in the Korea section above.)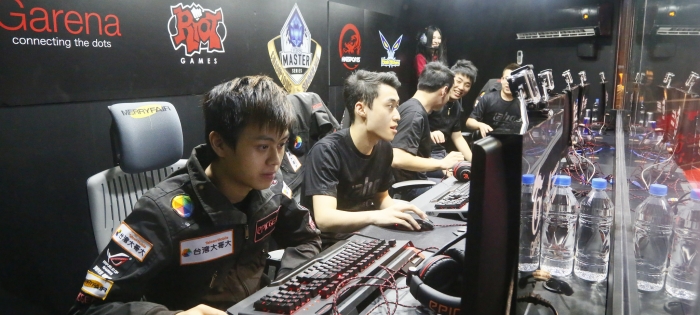 ahq looked great in their Summer Playoffs and will likely be a heavy-hitter when we get to Worlds, and thus went up a single spot. Correspondingly, KOO Tigers looked worse relative to the rest of Korea and have fallen.
Invictus, HKE, and Najin have all looked much better recently, HKE as the most standout example after upsetting FW in the LMS Semifinals (for more context, look at the Taiwan section).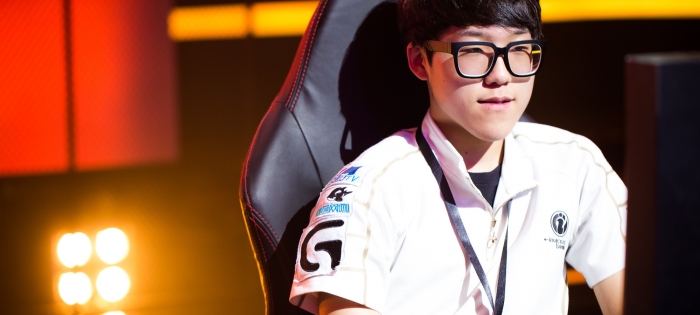 Team Liquid and Counter Logic Gaming have both proven they are solid teams, but still need work to prove they are among the best in the world. On that note, H2K and Origen feel at about the same level. Luckily for them, and for us as viewers and fans, we get to see their improvement over the course of the next few weeks as they try to win the LCS Championship.
What do you guys think about this week's Power Rankings? Do we value Asia too highly? Is Fnatic for real? Can anyone beat EDG? Do you buy into the LMS hype? Is this the #GoldenAge?
Power Rankings is taking a hiatus until Worlds, but let us know your thoughts on the Rankings on Twitter or in the comments below.
Images courtesy of Inven, Garena, and SANKO.
Frank Fields is a Senior Editor for Riot Games' Esports Web Content team. You'll find him firing lazer beams as Viktor in Diamond or on Twitter where he'd love to talk to you about esports and argue about numbered lists.
The purpose of this editorial is to inspire discussion, and does not reflect the official stance of Riot Games.