Massive changes charge forward with the onslaught of Patch 5.16!
Make way for the Juggernauts and a huge load of smashing surprises. Prepare to go in hard on the Rift with base stat changes to armor and HP for selected champions, a defensive item overhaul, and the official release of three Juggernaut items!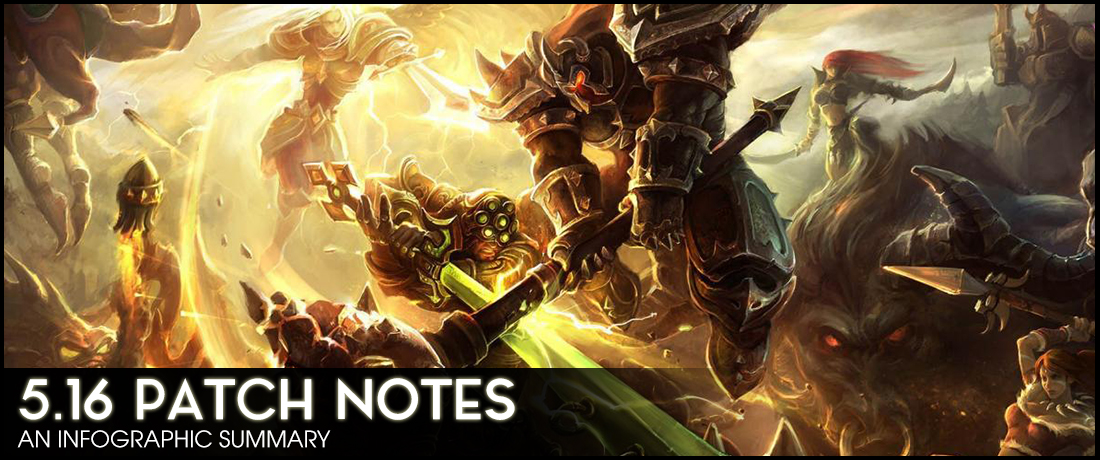 Check out the infographics below!
Part 1: Juggernauts
Part 2: Champions
Part 3: Items