With Rampage 2015 heading out, so is this year's Summer Split of the Pro Gaming Series. However, the eSports fever doesn't end here as we usher in the growing hype for the next season and a fresh bet for Worlds. The Pro Gaming Series 2016 Spring Split will feature the best teams of these past few months and a few rising stars, should they manage to topple the behemoths who stand by the gates of the Promotional Tournament.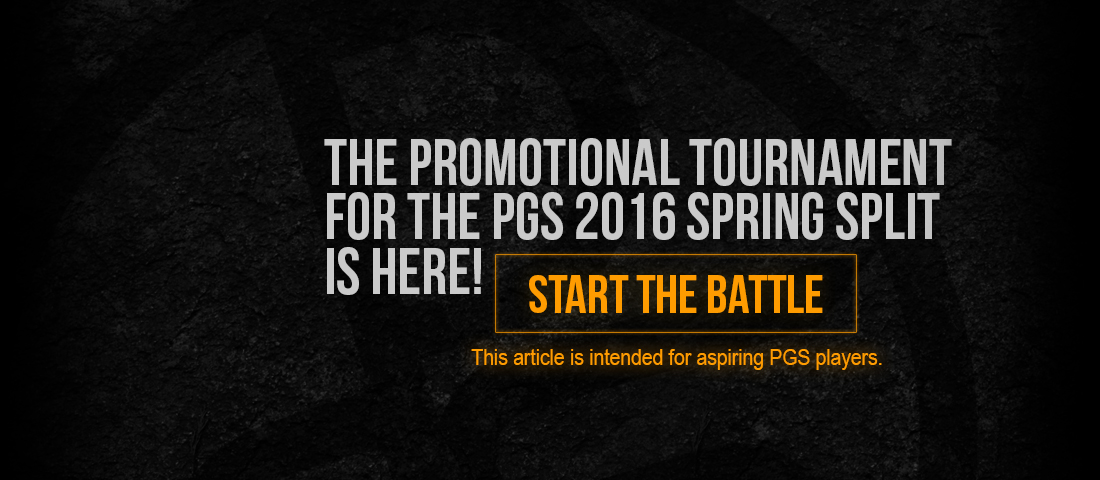 This upcoming Promotional Tournament will adopt the same structure as last season: It brings together the top two teams from Luzon, Visayas, and Mindanao, including the top two from the Ranked Team ladder. Brackets will then be based on seeds assigned according to the total points racked up by each team. The cut-off is on September 13, 2015 at 11:59PM.
The eight teams who make it to the promotionals must refer to the forums for their scheduled matches. The first round is set to conclude on September 18, 2015. The next round will be streamed live the following day on the 19th. The finals, including the battle for third place, will be on the 25th.
The overall champion is automatically promoted to the final lineup of the Spring Split while the 2nd and 3rd placers will still have to prove their mettle against the bottom two teams of the last season. All matches will be played out in a best of three. Refer to the infographic below for a visual guide to the Promotional Tournament.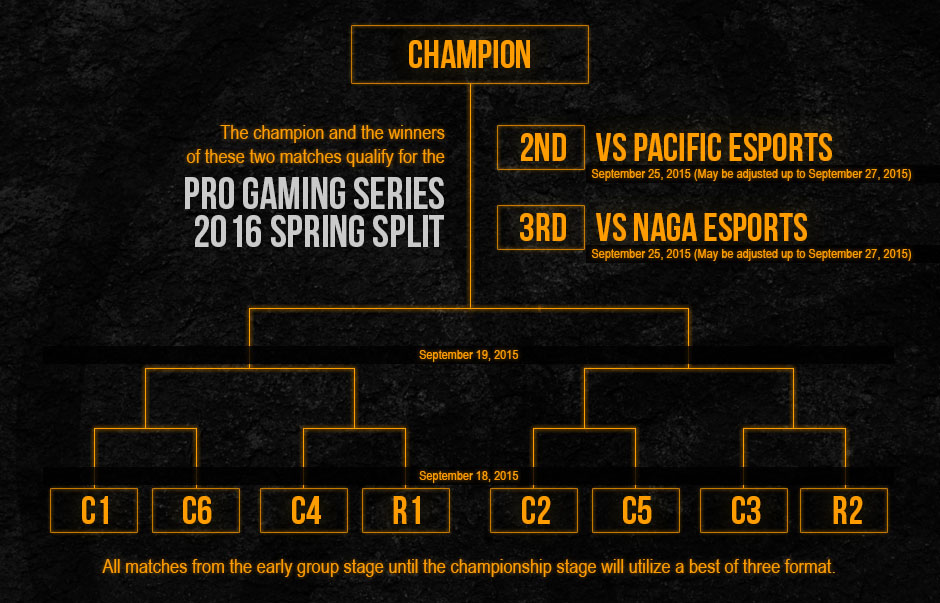 Four members must have played with the team in the last 20 games. These 4 members must also be in the final roster.
Registered members of the Pro Gaming Series 2015 Summer Split and their Ranked Teams are not eligible to join.
No inappropriate IGNs and Ranked Team names for final registration.
Teams qualified for the Challenger Circuit seeds are not eligible for Ranked Team seeds.