Days after the explosive final round of this season's Pro Gaming Series, the roaring cheers of the crowd still echo in the shared anecdotes and triumphant posts of summoners all over. The Rampage 2015 crowd was in awe as it witnessed the underdog contender Mineski.Globe topple down the dominating Imperium Pro Team and rise up to be crowned as your summer kings. With gleaming smiles on their young faces and an ecstatic audience to witness their glory, Mineski.Globe swept their foe for a clean 2-0 to stand victorious onstage.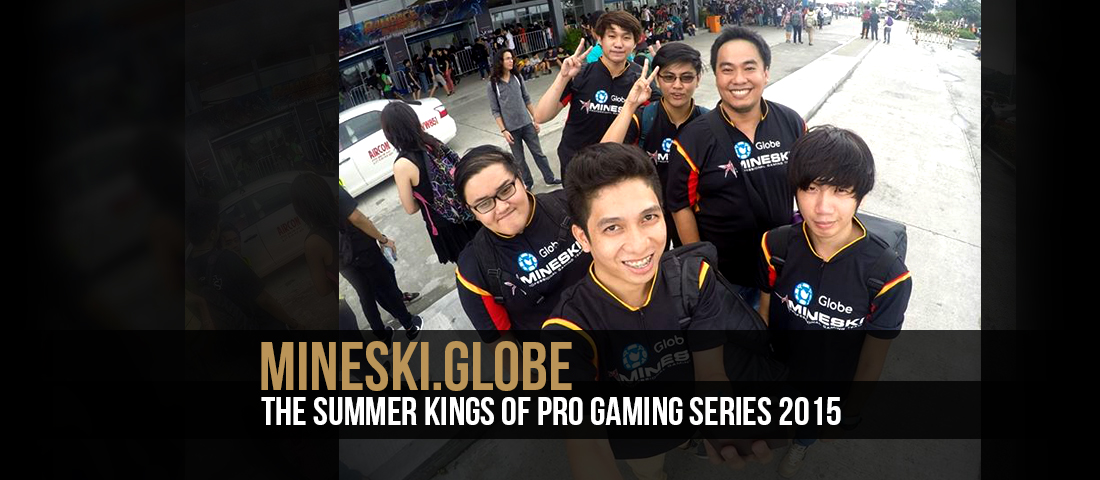 A NEW MOON RISES ON RAGNAROK
Catching up to the international trend, Mineski.Globe charges forth against Imperium Pro Team Blue by placing the Berserker in the hands of their carry top laner Tgee. The team breaks through the front lines with the help of Yume's Diana and enables Exo's Kog'Maw to rain down on IPTB's scattered forces with all the firepower he could churn out. Their sheer might forces open the doors to the PGS finals at around 36 minutes and on a convincing score of 26 to 9.
(Note: Game one between IPTB and MSKI was played off stream.)
THE WORLD IS THEIR WEB
Despite playing only three champions throughout the regular summer season of the Pro Gaming Series 2015, Kulit rappels onto their first finals game against the reigning Imperium Pro Team and shows that it is truly only the spider who is safe in her web. Much like the dangerous spider queen, Mineski.Globe exhibits excellent control over the whole game, almost as if they were slowly entangling IPT until there was no escape for the latter. They finish weaving a masterpiece victory at the 32-minute mark and close off with an overwhelming 24-6.
A CRAZY WISH
With all five team members at the top of their game, Mineski pulls off their new PGS Playoffs team composition so effectively that it denies the season's top seed the chance to draw out the match up to a third game. Exo boldly ushers in the final victory on the back of his Super Mega Death Rocket with a quadrakill and an ace 37 minutes in. As the enemy nexus goes down, Kaigu gives himself a pat on the back as his first game on Soraka this season shoots them straight to the stars. In a span of three weeks, Mineski.Globe was able to bring out the very strength that once brought them beyond the horizon of eSports.
Once again, congratulations to Mineski.Globe for an amazing run and a grand ascension as the Pro Gaming Series 2015 Summer Split champions!