As they turned away from their monitors following the Group Draw, the respective coaches and players of teams placed in Group A returned to reality, thanking whatever blood sacrifice, shrine, or voodoo they had to perform to get into this group
Every one of these teams is counting their lucky stars for Group A, thinking it the easiest route to the Quarterfinals. In all cases -- from North America's first seed, Counter Logic Gaming, to paiN Gaming, a Brazilian Wildcard team -- they are correct.
Teams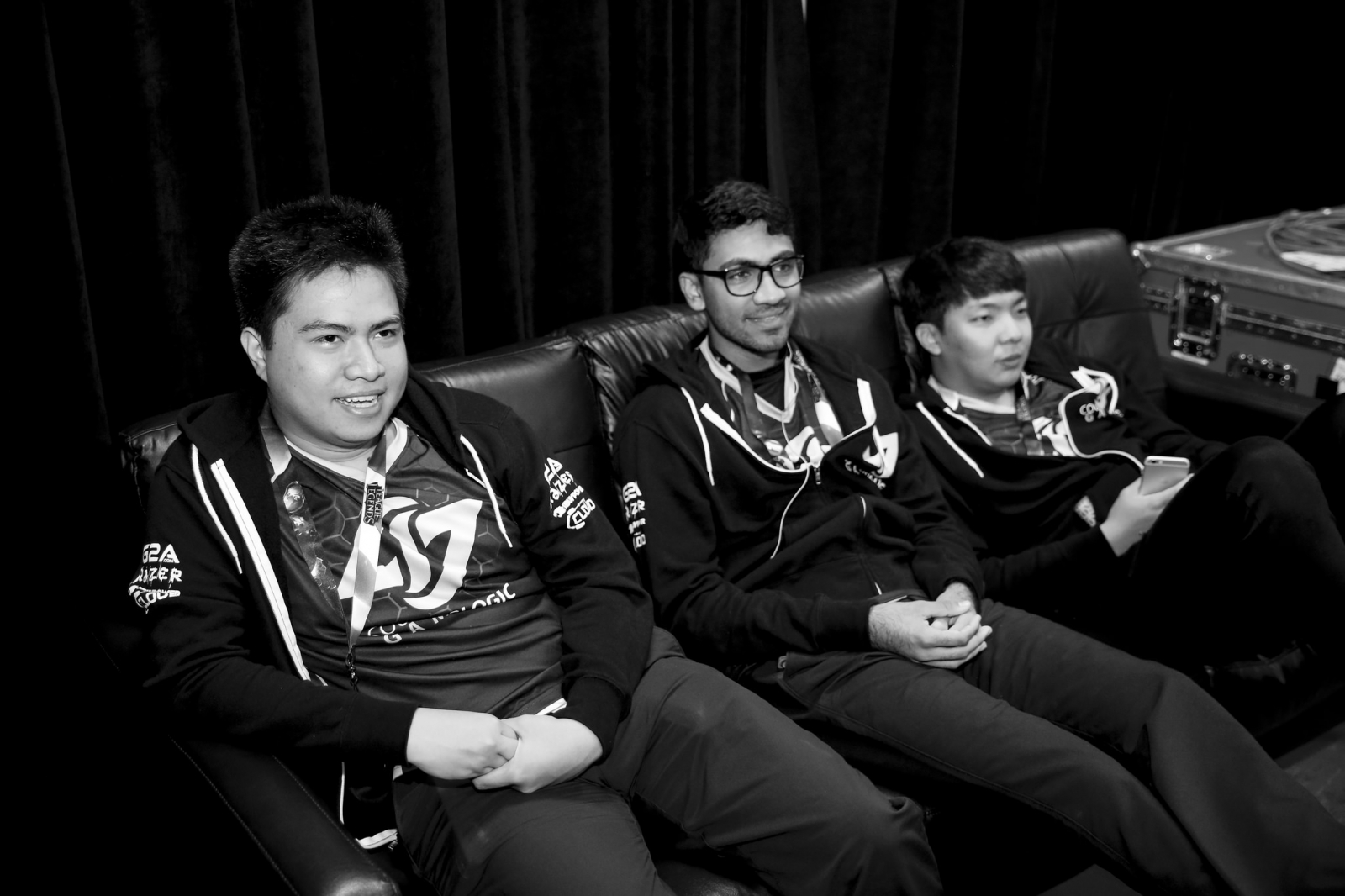 Counter Logic Gaming
â–  Top: Darshan "ZionSpartan" Upadhyaha
â–  Jungle: Jae-hyun "HuHi" Choi
â–  Mid: Eugene "Pobelter" Park
â–  AD Carry: Yiliang "Doublelift" Peng
â–  Support: Zaqueri "Aphromoo" Black
Arguably, Counter Logic Gaming's issue hasn't been one of talent as much as it has been how to use their available talent effectively. For two years now, CLG has played scrappy underdog to the powerhouses of Team SoloMid, and later Cloud9, always starting strong but failing to cross the finish line with any semblance of strength or unity.
While the acquisitions of ZionSpartan, and later Pobelter, have obviously helped the team, their success is owed to a new support staff, including a sports psychologist. Exorcising their demons likely wasn't easy, but the team is now happier and stronger than ever.
Unfortunately, CLG's Worlds hopes have already been dealt a significant blow. Due to visa issues, Xmithie has a slim chance of attending Worlds, and the CLG jungle is now trusted to their backup mid laner, HuHi. Initial reports indicate that the team is still doing about as well in scrims, even with the dramatic change, but it's still difficult to discern how much this will impact their much-touted harmony. Their playstyle relies heavily on coordination, as they depend on favorable objective trades to build an early game lead. With doubts already surrounding the strength of the North American region as a whole, CLG now has the monstrous task of proving their detractors wrong, and they'll have to do it with a role-swapped substitute.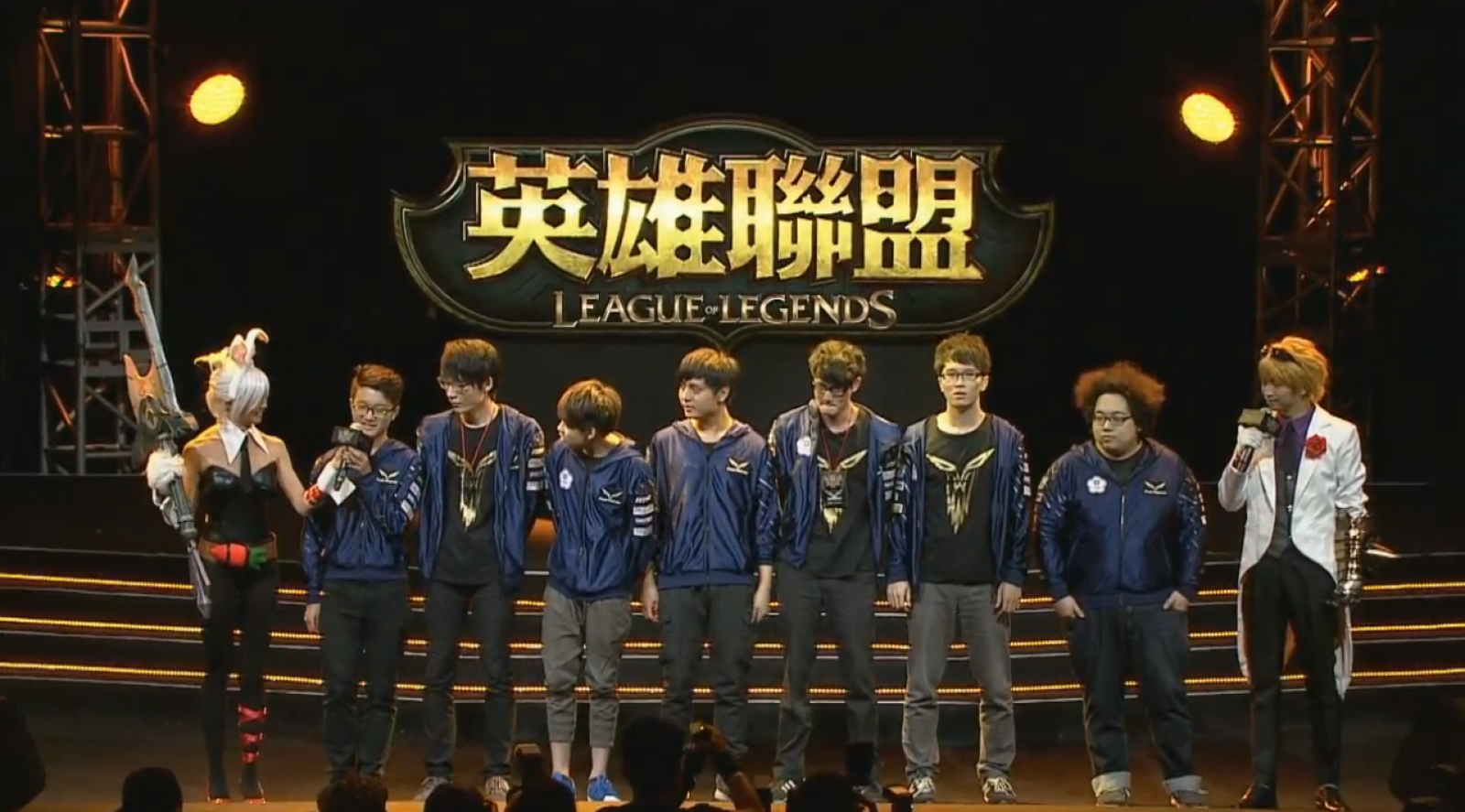 Flash Wolves
â–  Top: Lu-Hsi "Steak" Chou
â–  Jungle: Hau-Hsuan "Karsa" Hung
â–  Mid: Yi-Tang "Maple" Huang
â–  AD Carry: Wen-An "NL" Hsiung
â–  Support: Shuo-Jie "SwordArt" Hu
Remember Gamania Bears? They were one of four seeded teams at the 2013 World Championship, and the first team in the bracket stage fed to the SKTelecom T1 K woodchipper. The Bears disbanded shortly after, rebranding into a leaner, swifter animal when they were picked up by the Flash Wolves organization.
Now, having played together for several years, Steak, Maple, NL, and SwordArt are all incredibly familiar with each others' respective strengths, and equally aware of their own flaws. Attempts to shore up these weaknesses -- namely Steak's inability to look impressive on anything but Maokai, and NL's questionable positioning -- first led to replacing Steak with mid laner Li-hung "MMD" Yau. The team quickly realized the error of their ways when the Wolves were lost without their captain. Subsequent efforts to improve the team saw Korean import Jong-hun "KKramer" Ha replacing NL in the bot lane with a few communication issues but a fair amount of success. KKramer is not likely to attend the 2015 World Championship, so NL will return to the AD carry position, hoping to live up to his name "Never Lose" alongside top Taiwanese support SwordArt.
In addition to the 2013 World Championship, the Flash Wolves have more recent international experience at IEM Season IX World Championship at Katowice, where they shocked many by beating a (then-strong) SK Gaming and making it to the Knockout Stage. In Group A, they look to surprise again.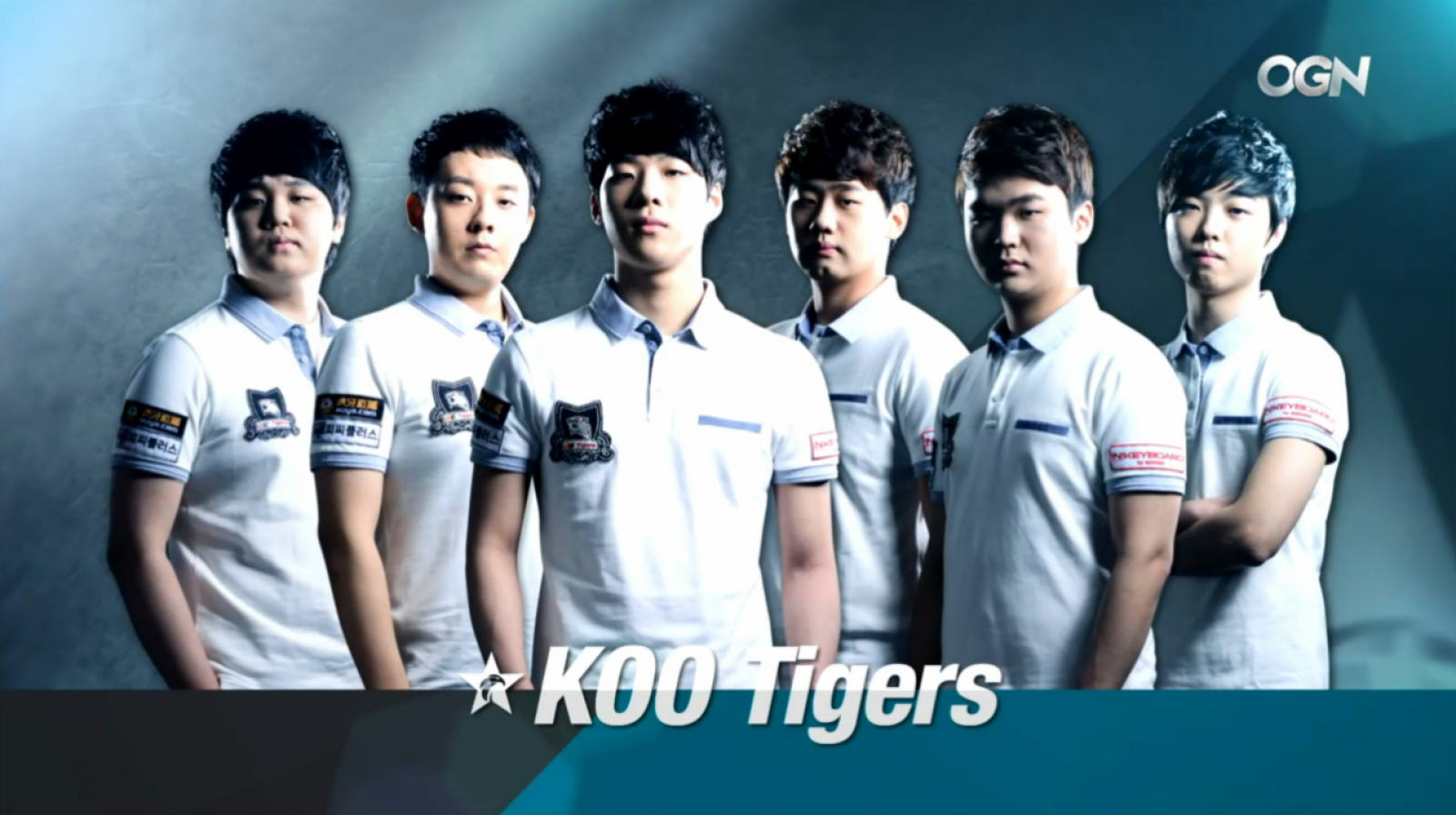 KOO Tigers
â–  Top: Kyung-ho "Smeb" Song
â–  Jungle: Ho-jin "Hojin" Lee
â–  Mid: Seo-haeng "KurO" Lee
â–  AD Carry: Jong-in "PraY" Kim
â–  Support: Beom-hyeon "GorillA" Kang
Thanks to China's Team WE and their own Champions adversaries SKTelecom T1, the KOO Tigers know all too well the bitter taste of defeat after arrogance, and look to never repeat that mistake again. A preparation-heavy team, the most important piece of the Tigers puzzle is a person not found on the Rift, but in the booth with a notepad in hand: Coach No-Chul "NoFe" Jeong.
On the Rift, the Tigers are a difficult team to describe. The KOO Tigers contend for the best in Korea when armed with excellent drafts that attack opponents' weak spots while placing the best champions in their own hands. However, they also have obvious weaknesses and skill ceilings that drafting and coordination can only mask -- not fully solve or improve. Attempts at giving their lackluster early game a much-needed boost have largely failed, and KOO still relies on sharp objective control and mid-to-late game team-fighting for their victories.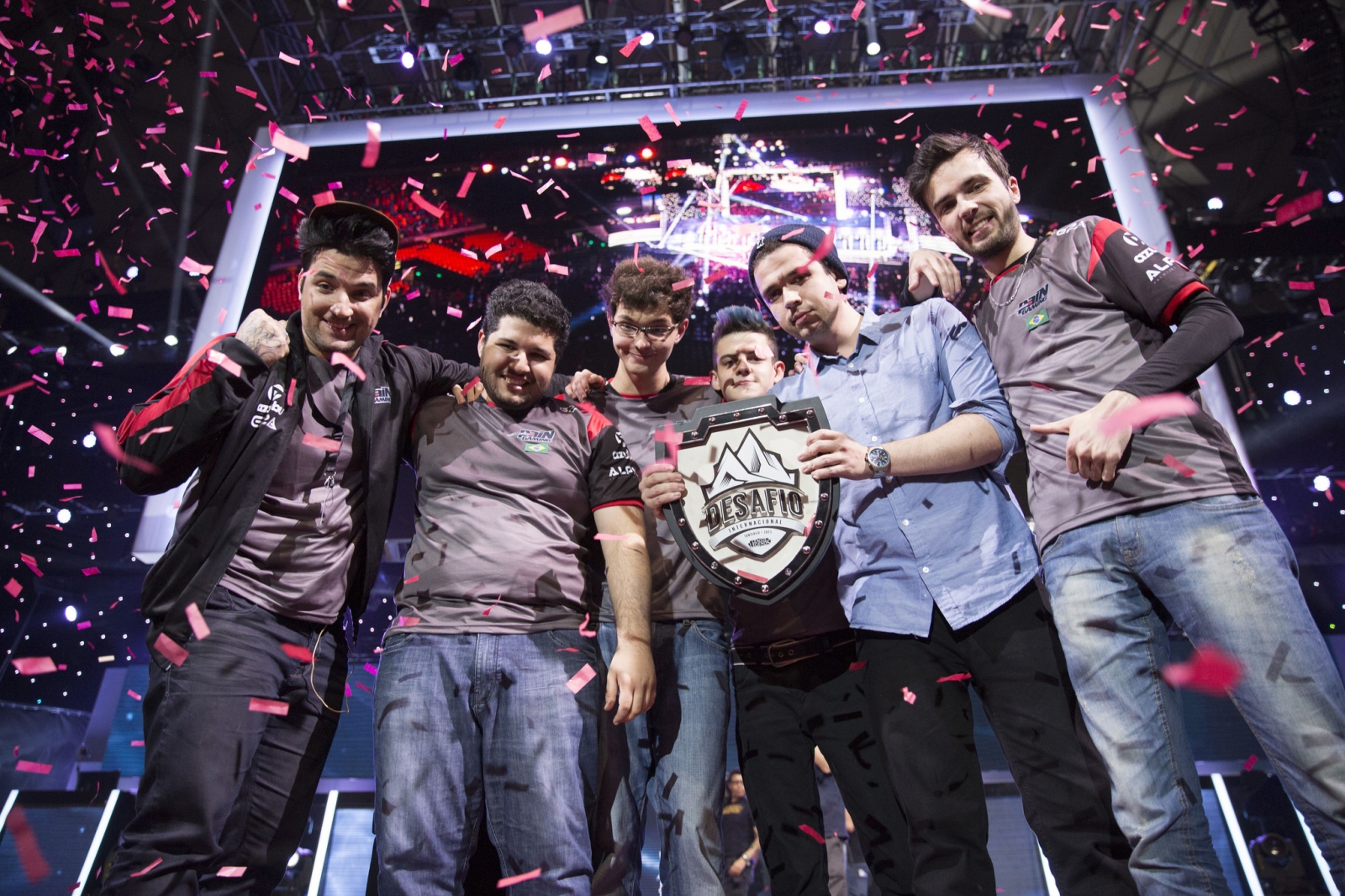 paiN Gaming
â–  Top: Matheus "Mylon" Borges
â–  Jungle: Thúlio "SirT" Carlos
â–  Mid: Gabriel "Kami" Santos
â–  AD Carry: Felipe "brTT" Gonçalves
â–  Support: Hugo "Dioud" Padioleau
Most will likely compare this team to last year's KaBuM! e-Sports due to their shared home region of Brazil, as well as their upset potential. However, paiN Gaming is certainly not KaBuM! and the only qualities the two share in their respective World Championship appearances is the wave of momentum that each of them rode through their regional Finals and the Wildcard tournament. Throughout the CBLoL Winter Playoffs, CBLoL Winter Final, Desafio Internacional Group Stages, and Desafio Internacional Wildcard Final, paiN is a cool 15-0.
Three of paiN's core players -- SirT, Kami, and brTT -- still remember their loss at Gamescom 2013 to GamingGear.eu. Mylon has been playing the game since he was 14, and while he's only worn a paiN Gaming jersey for a split, he brings a wealth of experience from his two and a half years on Keyd Stars. This is a team of players that desperately wants to win, and recognizes that this is the best chance a Wildcard team has ever had at making it out of Groups.
That being said, it will hardly be easy. Brazil's CBLoL is still behind the likes of the NA LCS and LMS, and paiN still has the least amount of experience against superior competition. However, they cannot be overlooked and will likely play spoiler to the hopes of either CLG or Flash Wolves.
Group Dynamic
There is little doubt that this is the fabled "group of life." All of these teams realize the precious gift that they have been given and look to make the most of it.
KOO's IEM Season IX World Championship slip-up and subsequent Champions Finals mortification haunts and drives the team to this day. In an interview as recent as last week, GorillA mentioned both of these defeats as sources of inspiration for the team. Provided that KOO prepares adequately, they should have little opposition in exiting this group.
The real story is in who will take the second-place spot, as one could make a case for any -- yes, even paiN Gaming -- of the three remaining teams. Based on regional strength and style, the coveted second berth to the Knockout Stage will likely come down to the Flash Wolves and CLG. Here's where this group becomes very interesting. The Flash Wolves, behind Karsa's early pressure and vision control, should easily take advantage of HuHi's inexperience in the jungle position. However, ZionSpartan should also be able to easily dispatch Steak in the top lane. This leads to John Madden-like statements of "the team that executes their strategy the best will win"; however, this is true of these two teams.
As the Cinderella of Group A, paiN will need to play at their personal best along with a massive amount of luck to make it into the Knockout Stage. But, the world is full of zanies and fools who don't believe in sensible rules, so anything is possible.
Playstyles
The KOO Tigers shift to adjust to their opponents. With careful preparation and practice, they pick compositions that often deny adversaries comfort picks while having large amounts of synergy, especially in 5v5 fights. CLG try to continuously build small advantages through objective trading, and their coordination may be hindered by the loss of Xmithie. Flash Wolves rely on Karsa or SwordArt to engage in fights, and prefer controlling the map. Lastly, paiN is comfortable laning and farming standardly, but have recently developed a penchant for split-pushing.
Key Players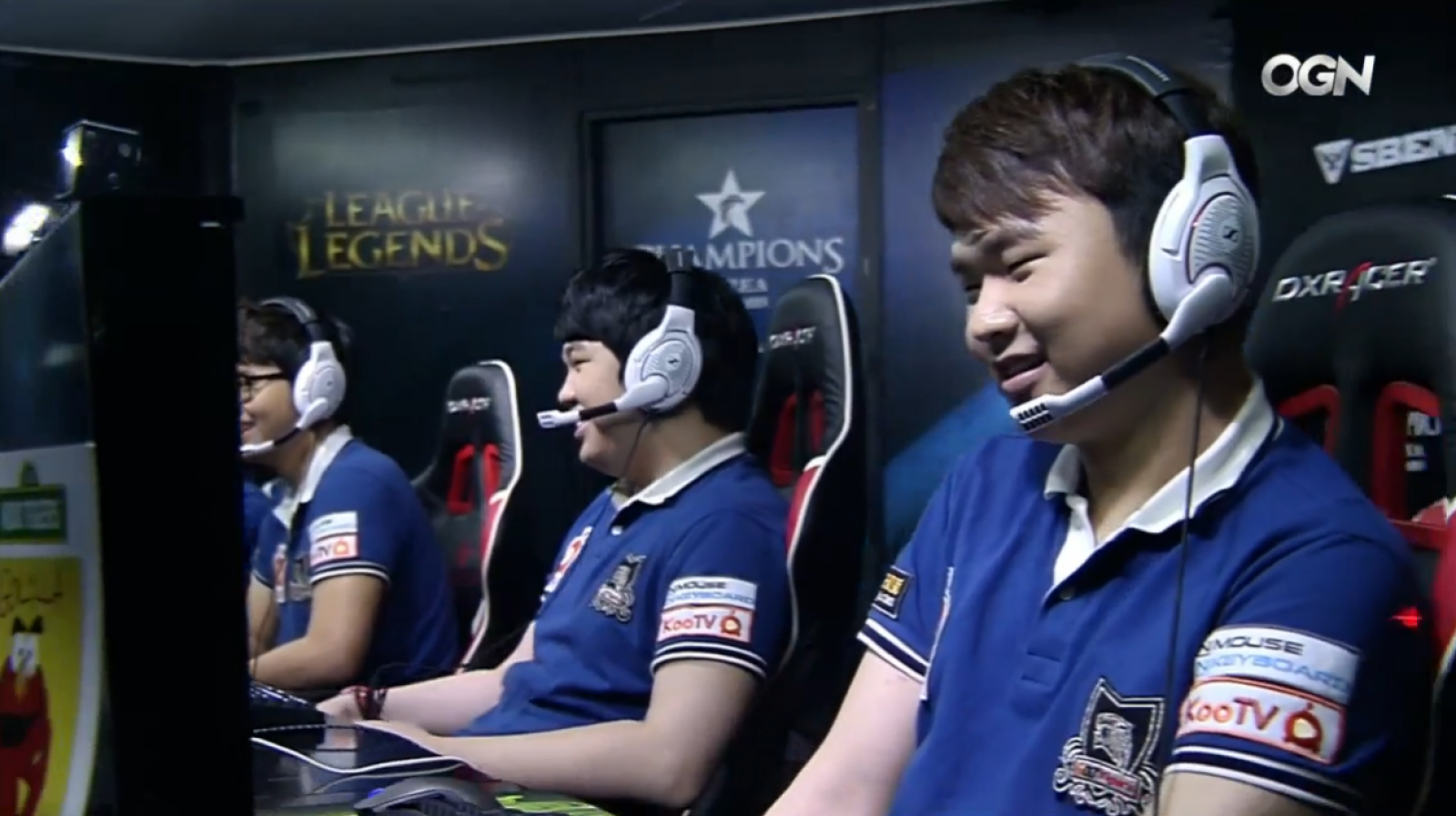 GorillA
Even when KOO struggled during Champions Summer 2015, GorillA brought impressive performances to the stage every week. Often the reason behind KOO's wins, GorillA sets up KOO's impressive vision net. Supplemented by KOO's primary shotcaller, Smeb, GorillA coordinates with Hojin or Wisdom, making up for their all-too-frequent lack of pressure with smart wards and roams. He is also able to adapt quickly and has had stunning Veigar and Kennen performances in Champions Spring and Summer, respectively. Regardless of what patch 5.18 brings, GorillA will be prepared and ready to play.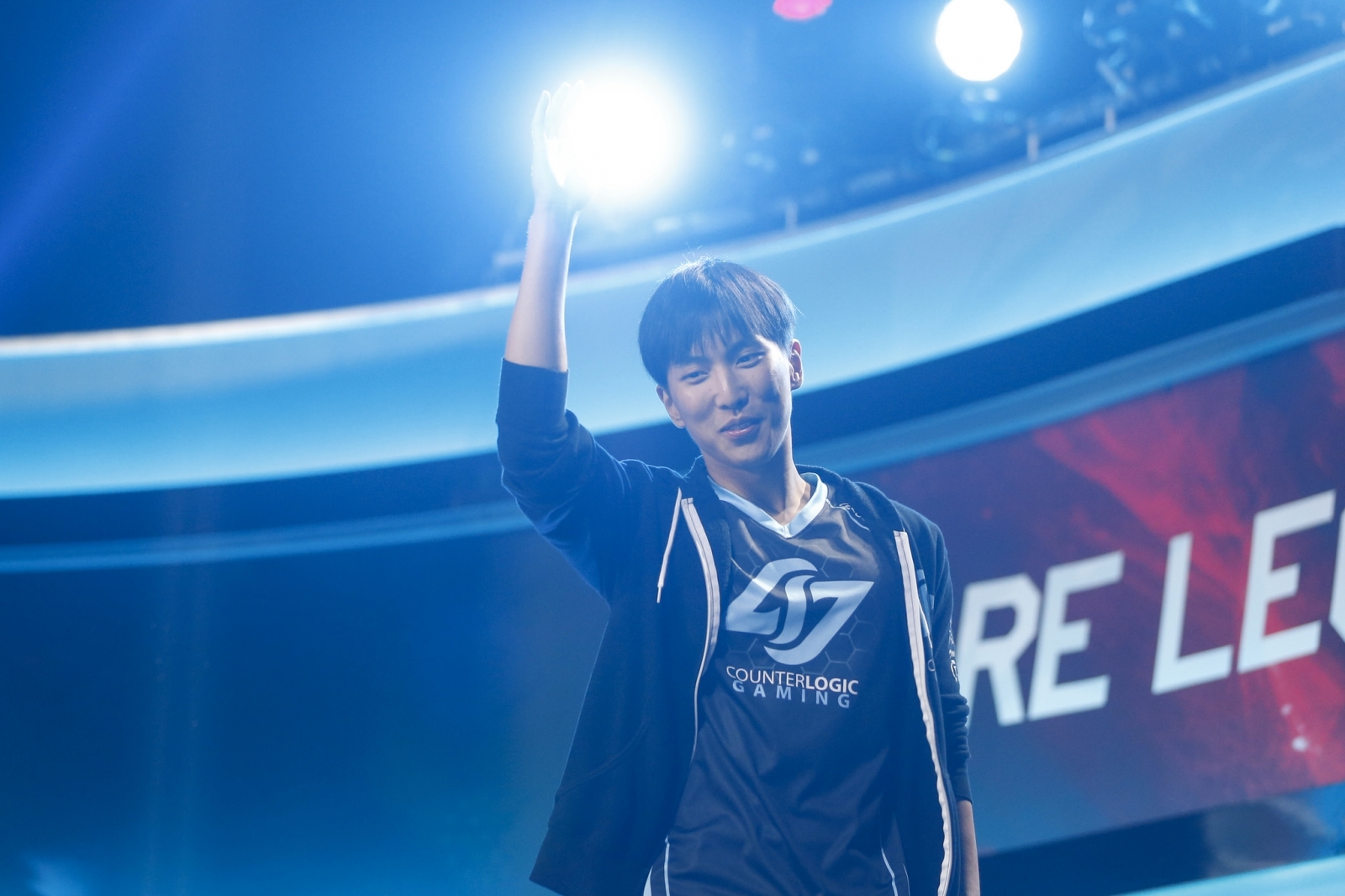 Doublelift
After two successful years on the analyst desk, Doublelift finally returns to the Worlds stage as a player rather than spectator. One of North America's original League of Legends superstars, Doublelift's name is still known internationally thanks to CLG's participation in the OGN LoL invitational and Azubu The Champions. Following CLG's struggles throughout 2013 and 2014, Doublelift himself admitted that he had thought of retiring. Fortunately for CLG and his fans, Doublelift instead pulled out one of the more impressive splits of his career in the 2015 Summer NA LCS. Even with Xmithie's visa issues and doubts surrounding the team, there's no question that Doublelift will pull out all the stops to secure a CLG win.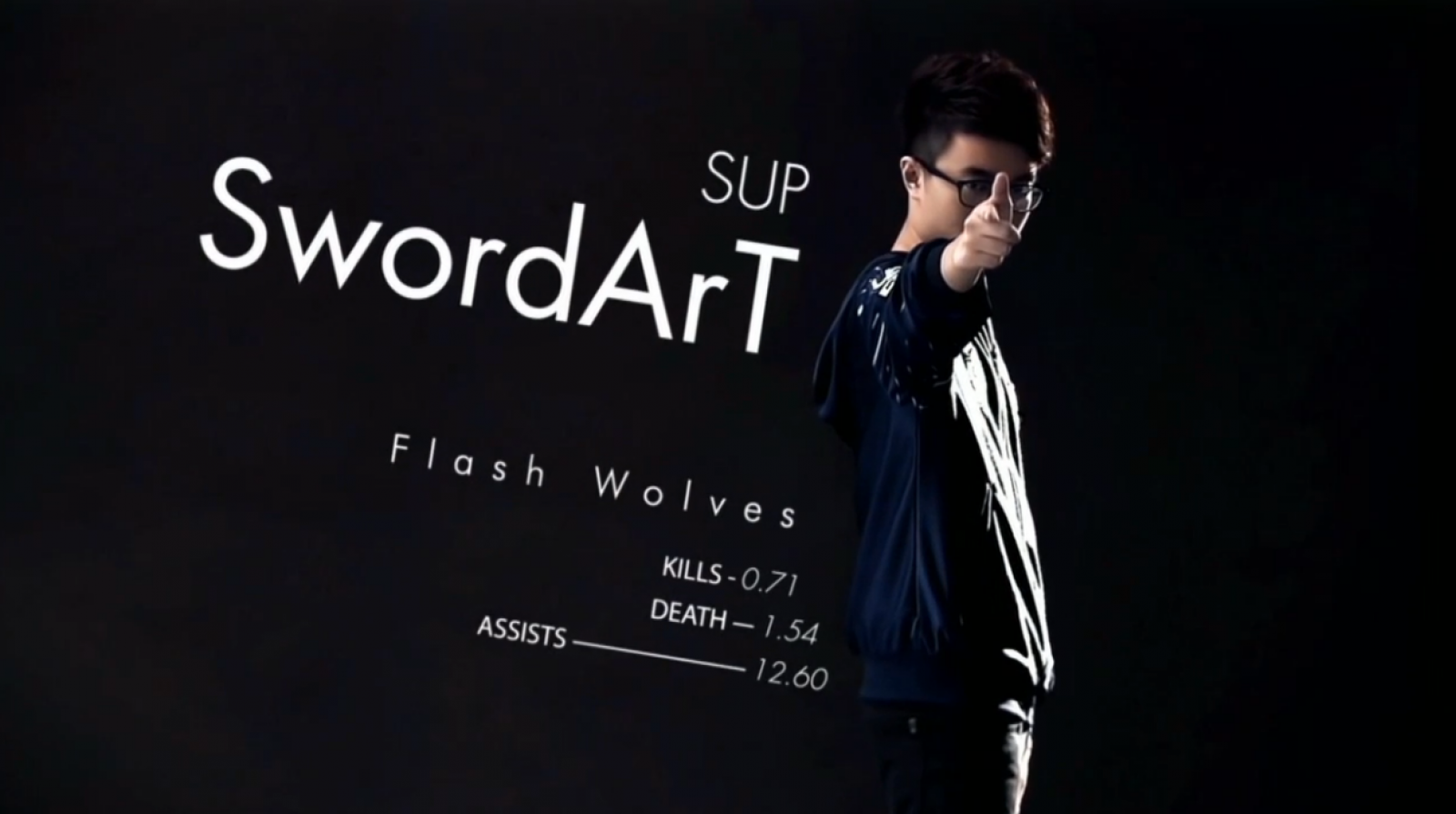 SwordArt
Now the best support in all of Taiwan, SwordArt experienced significant growing pains throughout 2014 while developing his own playstyle without former Gamania Bears jungler Winds at his side. However, once the Flash Wolves added Karsa to the mix and Maple returned to the mid lane, SwordArt's timely disengages shone more than ever. KKramer is a stronger AD carry than NL overall, but SwordArt is familiar with the latter, including his weaknesses. In spite of laning and positioning errors from NL, look for SwordArt to impress in Group A.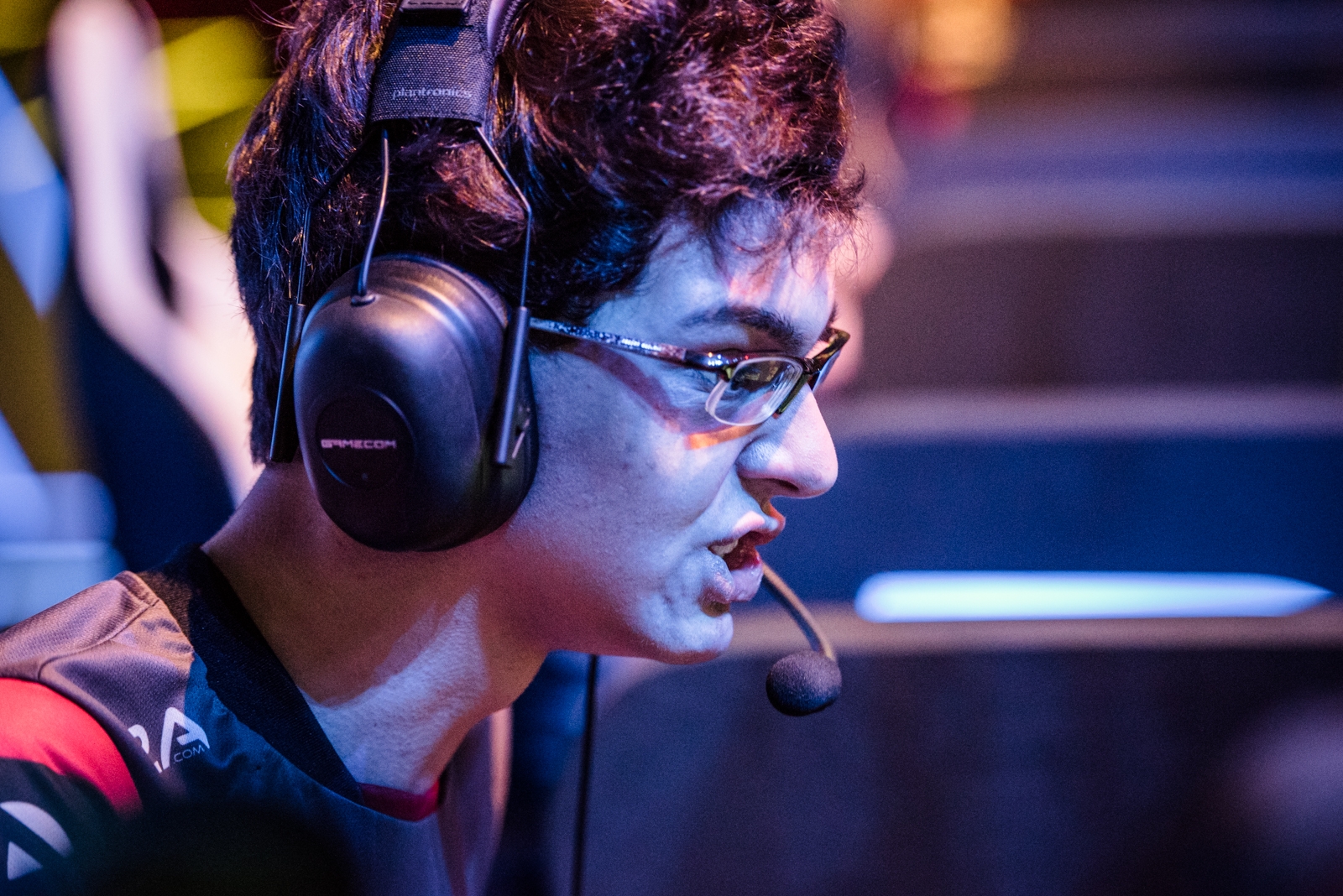 Mylon
Most will expect to see Kami's name here. While Kami is always a threat, the recent meta shift towards a more carry-oriented style in the top lane suits Mylon perfectly. Prior to his arrival on paiN, Mylon was known as a fearsome carry top laner in Brazil, who was sometimes too emotionally volatile. On paiN Gaming, Mylon has proven to be just as impressive on the likes of Sion and Maokai, and has additionally settled down into a reliable, steady presence. In both the CBLoL Finals -- including a hilariously slow Shen backdoor -- and the Desafio Internacional, he showcased his split-pushing prowess, allowing his team to take objectives elsewhere. Mylon will have to have some tremendous performances for paiN to have a shot at making it out.
Wildcards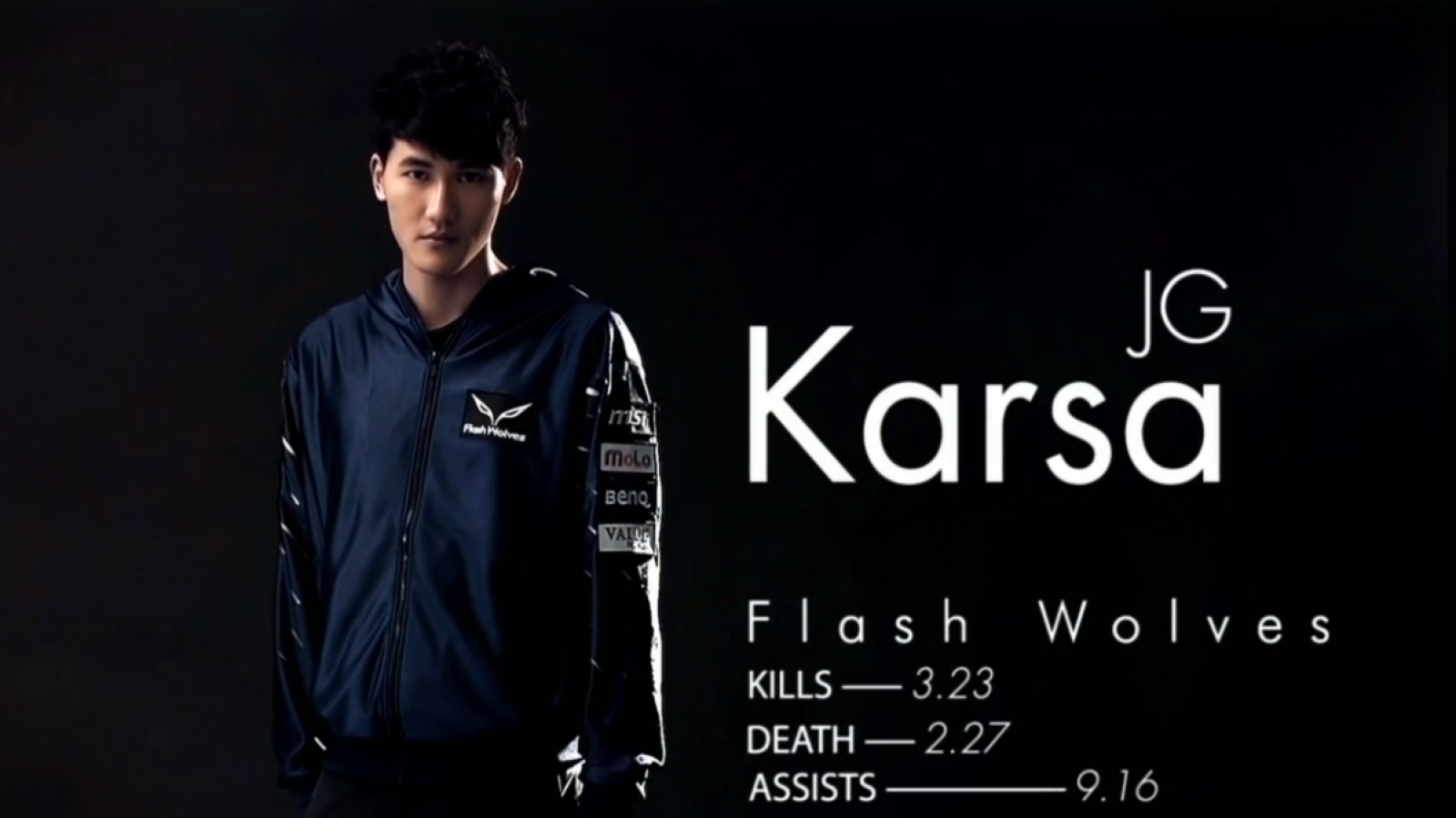 Karsa
With a few notable exceptions -- EDG's Clearlove and iG's KaKAO -- this World Championship has one of the weakest jungle talent pools of any international competition for League of Legends. This is the perfect environment for Karsa to display his aggressive jungle prowess outside of Taiwan, especially in Group A which boasts junglers like Hojin, Wisdom, SirT, and HuHi, who is role-swapping from the mid lane position. A player who looks up to star Taiwanese jungler Winds, Karsa mimics both his combative early style in addition to a heavy focus on vision. If the Flash Wolves make it out of Group A, Karsa will surely be one of the main reasons behind their victories; however, if they don't, he'll also be a primary factor in their losses as he's struggled in the recent past.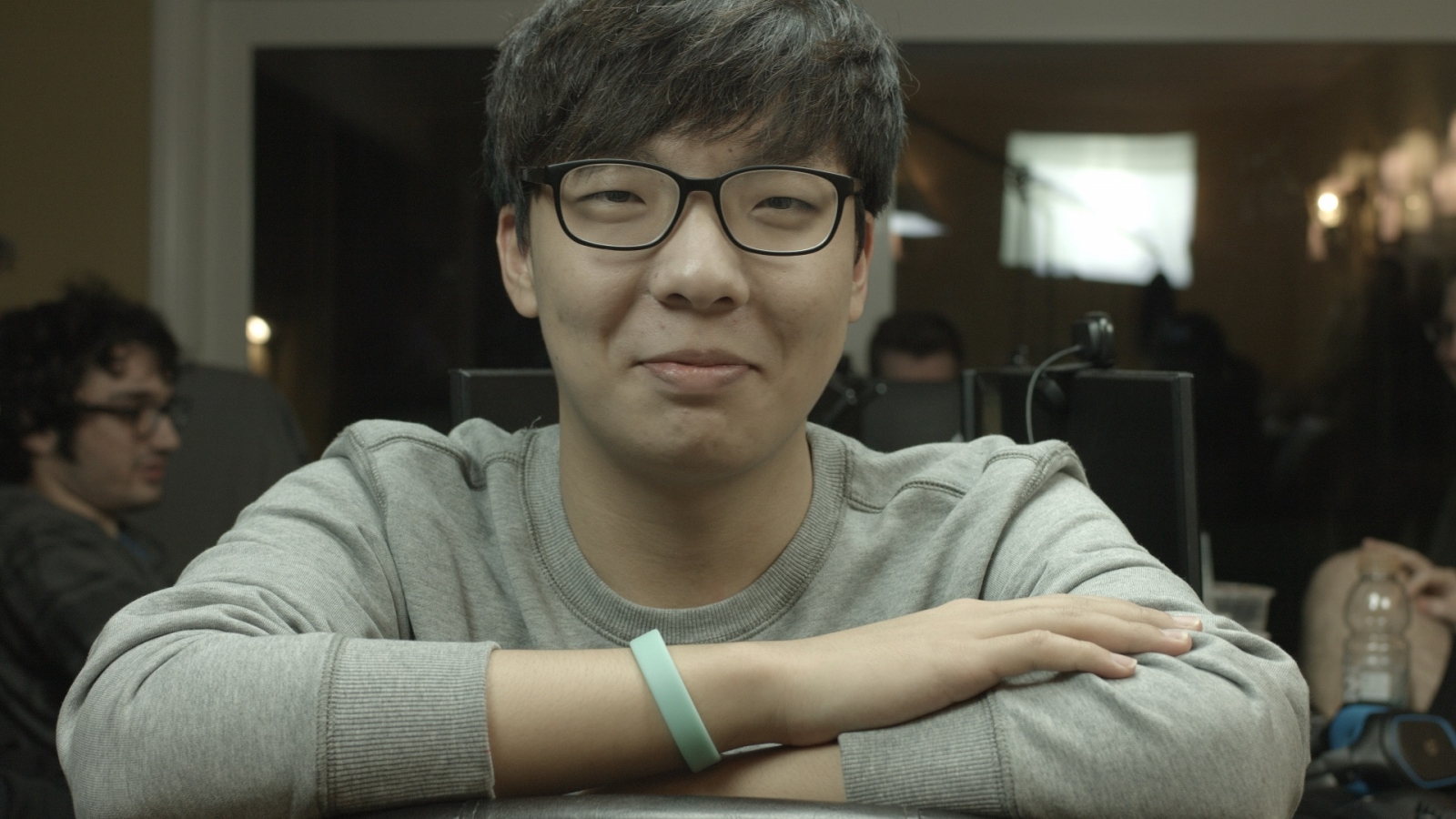 HuHi
Often going by the Solo Queue name of "who is he," that's exactly the question most will be asking of CLG's new mid-turned-jungler. Formerly of Korea's Bigfile Miracle and the now-disbanded NA Challenger squad Team Fusion, HuHi joined CLG at the start of the 2015 NA LCS Split, presumably as a starting mid laner along with Pobelter. The Split, Playoffs, and the Finals came and went, all without a single appearance from HuHi in a CLG uniform. While Xmithie was cited as one of CLG's major weaknesses, he still has oceans of experience in the jungle position compared to HuHi. In order for CLG to make it out of groups, HuHi will have to step up and make the transition as seamlessly as he can.
Prediction Time
It's not impossible for paiN Gaming to make it out of this group, but it's still highly improbable, simply due to the higher caliber of competition that their Group A counterparts face regularly. They're still most likely to finish in the fourth place spot.
Similarly, it's not impossible for the KOO Tigers to finish in anything but first place, although this is an even more highly improbable result than paiN making it to the Knockout Stage.
This leaves the fight over second place to CLG and the Flash Wolves with their respective top and jungle mismatches. Steak may be a comparatively weak top laner, but he has the added benefit of Karsa, with whom he already has a rapport. With HuHi still a mystery, it's difficult to put CLG firmly in the number two spot, but it still could go either way for both CLG or Flash Wolves. If Xmithie somehow makes it to the World Championship, expect CLG second and Flash Wolves third.
1. KOO Tigers
2. Flash Wolves
3. Counter Logic Gaming
4. paiN Gaming
Now that you've seen our prediction, go make your own with Worlds Pick 'em! You can also check out our other Worlds breakdown of Group B, Group C, and Group D.
Originally posted on lolesports.com by Emily Rand