Once again Fnatic finds itself in the "Group of Death." While Group B is not as open as Group D -- a Group that looks as if any of the four teams could make it out -- Group B holds three of the strongest teams in the entire tournament.
Fnatic and ahq e-Sports club were the breakout teams of the Mid-Season Invitational and have continued their regional dominance since then, dropping only FIVE games combined throughout their entire Summer Split and Playoffs! Invictus Gaming and Cloud9 both had their own late season surge, but it is Invictus Gaming that have looked strongest lately, while Cloud9 has been on a Cinderella run to even make it to the dance.
Group B will be cut throat, and in the end we'll be saying goodbye to one of the strongest teams at Worlds. Every team is packed with elite talent and world-class players.
Who will survive the Group of Death?
Teams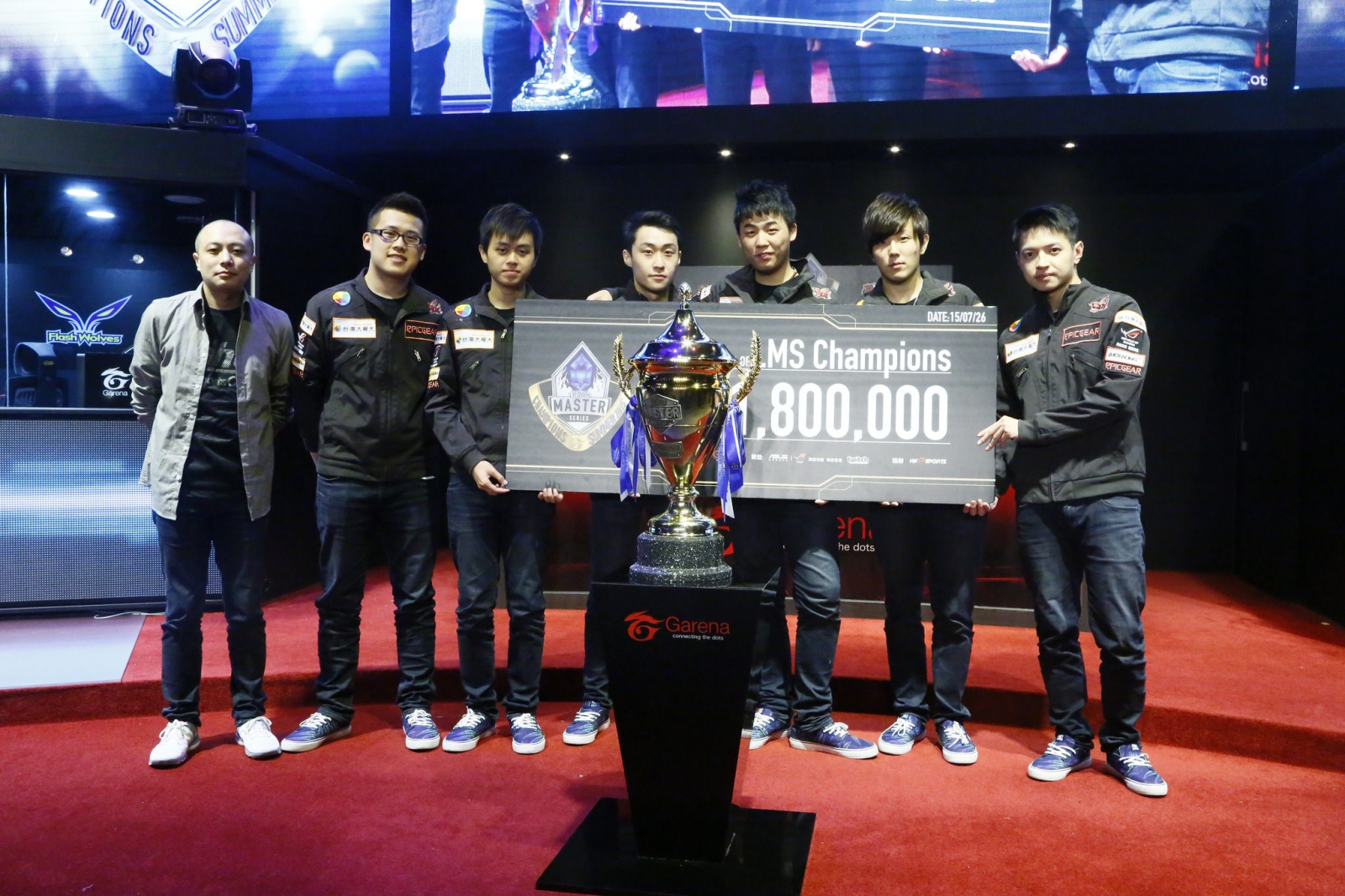 ahq e-Sports Club
â–  Top: Yi "Ziv" Chen
â–  Jungle: Zhao-Hong "Mountain" Xue
â–  Mid: Shu-Wei "Westdoor" Liu
â–  ADC: Chun-An "AN" Chou
â–  Support: Chia-Wei "Albis" Kang
Since their 4th Place finish in LMS Spring 2015, ahq has been on a tear. After their impressive showing at MSI, they went undefeated in matches in Summer. After relying on the playmaking of Greentea and Westdoor in 2014, ahq reinvented itself as a primarily team-fighting team that aims to create chaos to facilitate damage from their carries Westdoor and AN.
ahq hopes to fight early and often. Sometimes their linear win conditions come back to bite them, such as when they haven't maintained proper wave control, or vision control around major objectives. However ahq is so good at team fighting that they can sometimes bail themselves out of a bad situation just by being better than the other team in the moment. But if ahq is going to advance from this group, they will need to be elite in all aspects of their game and shore up their weaknesses.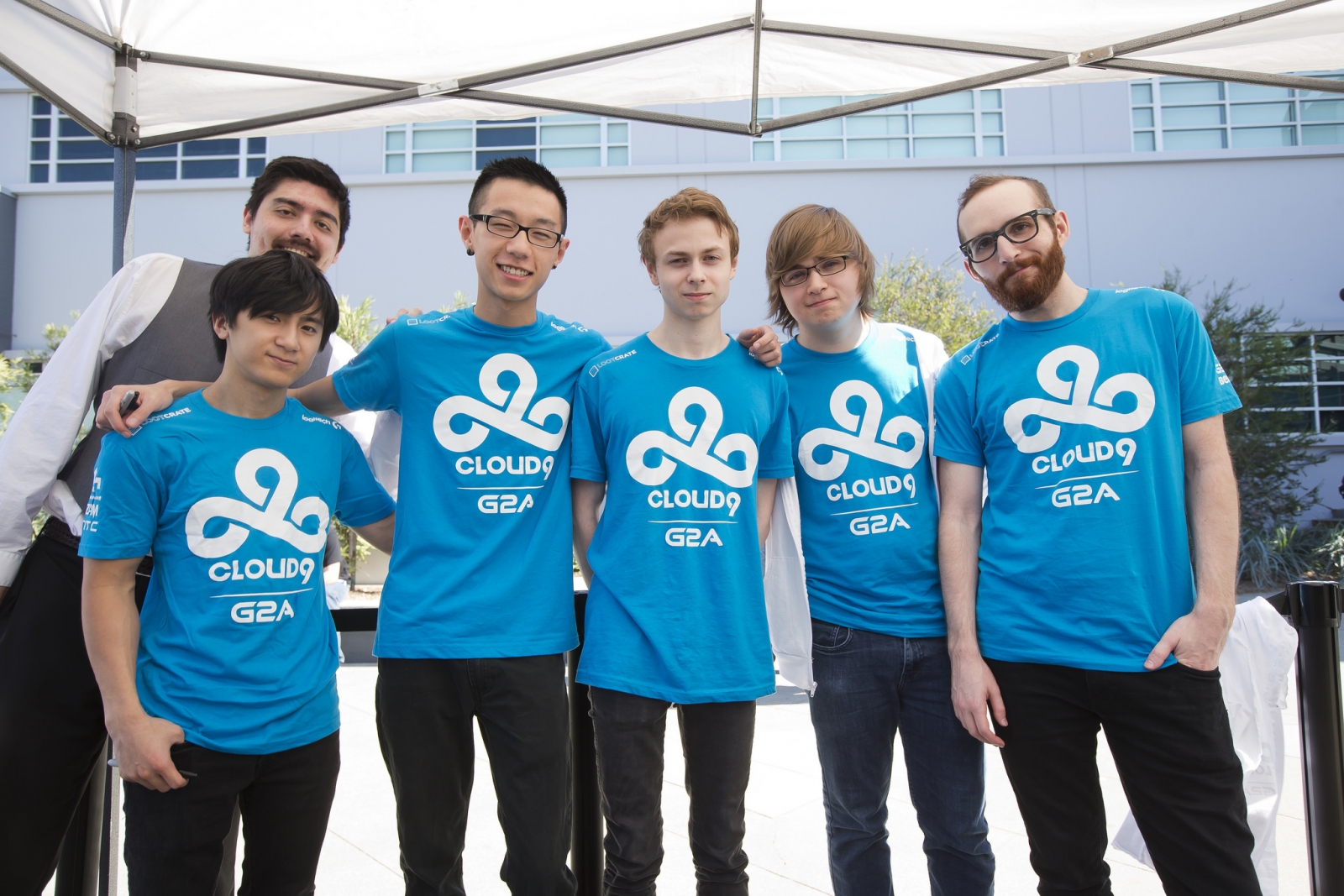 Cloud9
â–  Top: An "Balls" Le
â–  Jungle: Hai "Hai" Lam
â–  Mid: Nicolaj "Incarnati0n" Jensen
â–  ADC: Zachary "Sneaky" Scuderi
â–  Support: Daerek "LemonNation" Hart
The fact that Cloud9 even got to Worlds is amazing. Their rocky start to Summer began when mid laner Hai retired to move to Cloud9 management and the team brought in mid laner Incarnati0n to fill his slot. Synergy issues between former MVP Meteos and Incarnati0n troubled the team, and without Hai's guidance, they faltered.
Hai was brought back into the lineup -- this time in the jungle to replace Meteos -- to try to right the ship. It took some time, but Cloud9 started to turn around, and Incarnati0n finally became the Prince Who Was Promised. The team had to win a tiebreaker just to avoid relegations (and retain their Championship Points) and then run the full gauntlet. They found themselves down 0-2 in the first two series (against Gravity and Team Impulse) before reverse-sweeping twice in a row, and then defeating Team Liquid 3-1 to make it into Worlds -- quite the run indeed.
Now Cloud9 will try to replicate their Regionals success at the World Championship.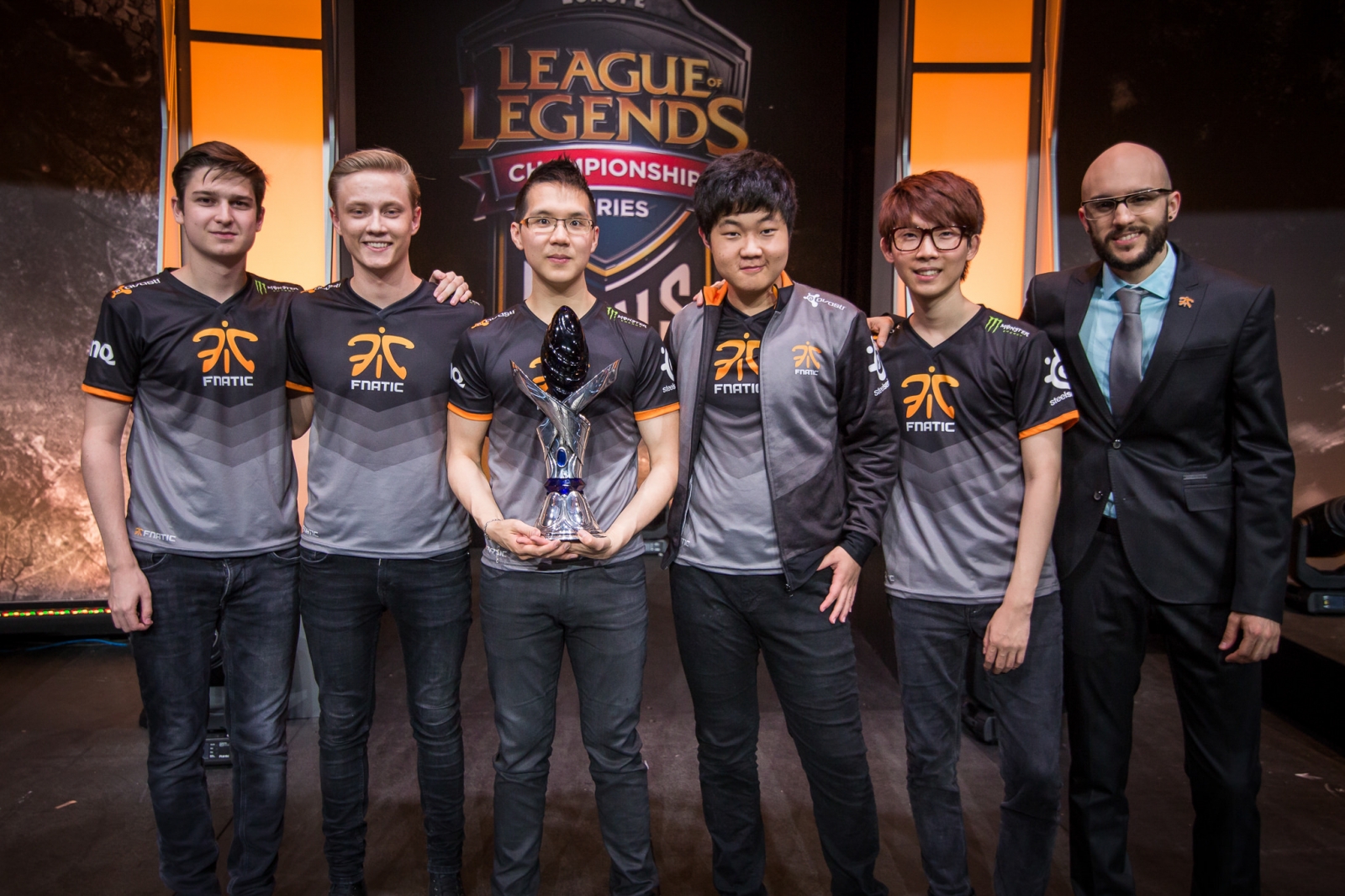 Fnatic
â–  Top: Seung-hoon "Huni" Heo
â–  Jungle: Yeu-jin "Reignover" Kim
â–  Mid: Fabian "Febiven" Diepstraten
â–  ADC: Martin "Rekkles" Larsson
â–  Support: Bora "Yellowstar" Kim
Fnatic was one series away from being only the second team in League of Legends history to complete a perfect season. They stampeded through the Summer Split with an 18-0 record, and won the Playoff Semifinals 3-0 before advancing to the Final against Origen -- where they won, but in a close 3-2 series.
Western teams have often been carried by a few play makers, but Fnatic breaks this mold. Every member of their team has stepped up in a big way this season. After being passed over by teams in Korea, Reignover and Huni have flourished in Europe and have actually improved dramatically, as we saw on the international stage in their close series with SKT at MSI. Yellowstar has been instrumental in this resurgence, and the team will rely on his leadership to keep things calm amidst the storm that is Worlds.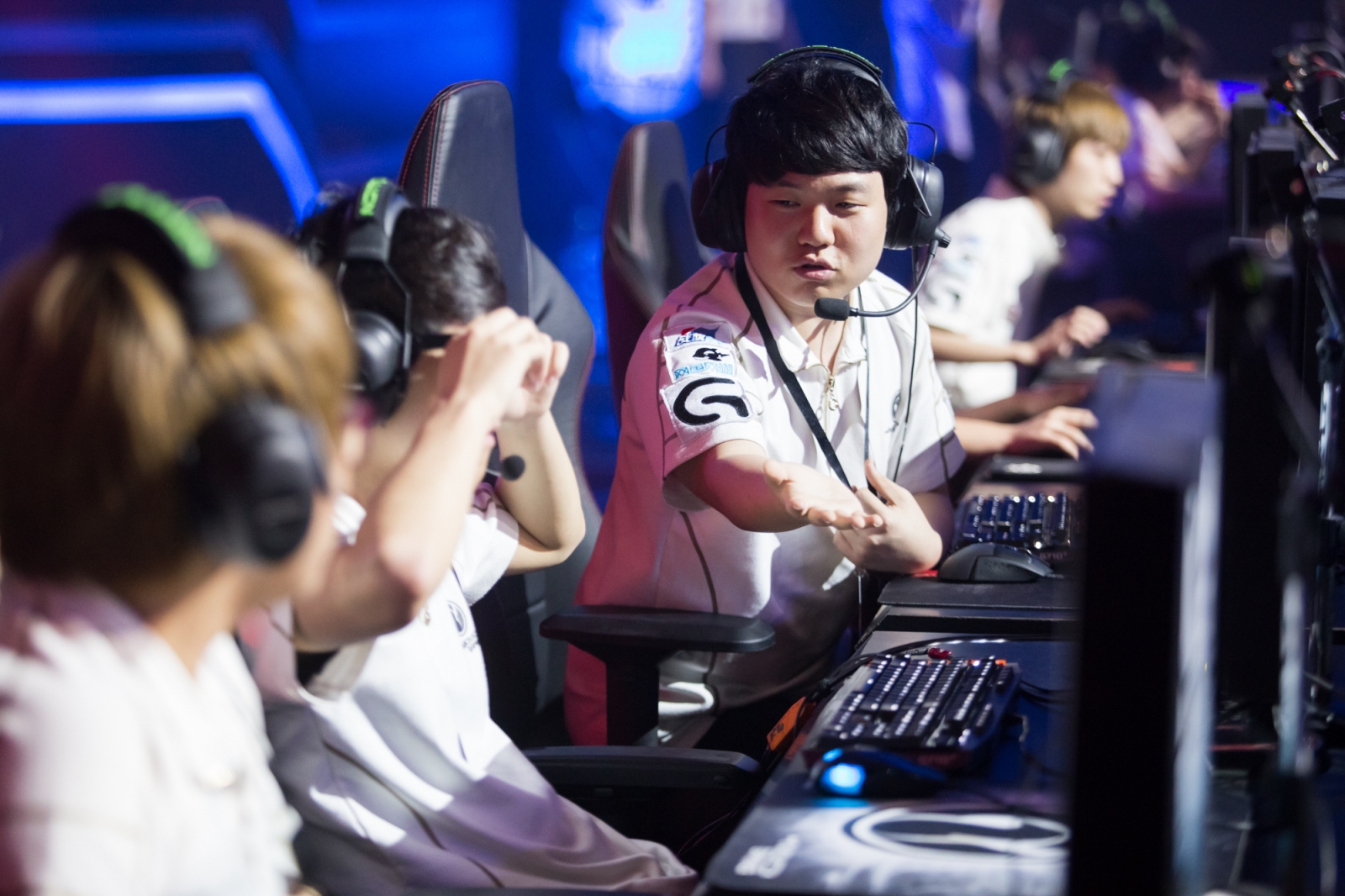 Invictus Gaming
â–  Top: Zhi-Hao "Zzitai" Liu
â–  Jungle: Byung-kwon "KAKAO" Lee
â–  Mid: Eui-jin "RooKie" Song
â–  ADC: Yan "Kid" Ge
â–  Support: Hong-Jun "Kitties" Liu
Invictus Gaming is another team that didn't look like they were bound for Worlds until the last few weeks of the Summer Split. They had an overall mediocre season, with the team often looking out of sync. In their darkest times they were losing to what many believed were lesser teams like Unlimited Potential, Royal Never Give Up, and Masters3. Ouch. However in the Playoffs and the Chinese Regionals, IG went on an incredible winning streak.
In Playoffs, they defeated Vici Gaming 3-2, barely lost to Qiao Gu Reapers 2-3, and then took down the heavily favored Edward Gaming 3-1 in the 3rd place match. Then in LPL's Regional Qualifer, they beat QG 2-0 and then again 3-0 to qualify for Worlds -- quite a statement. It seems that the KAKAO + RooKie show has expanded to include the rest of the team. The big question is if the team can keep their synergy rolling throughout Worlds.
At their best, IG could run away with the entire tournament. But at their worst, they look like they don't even belong. Which IG will show up in the Group Stage?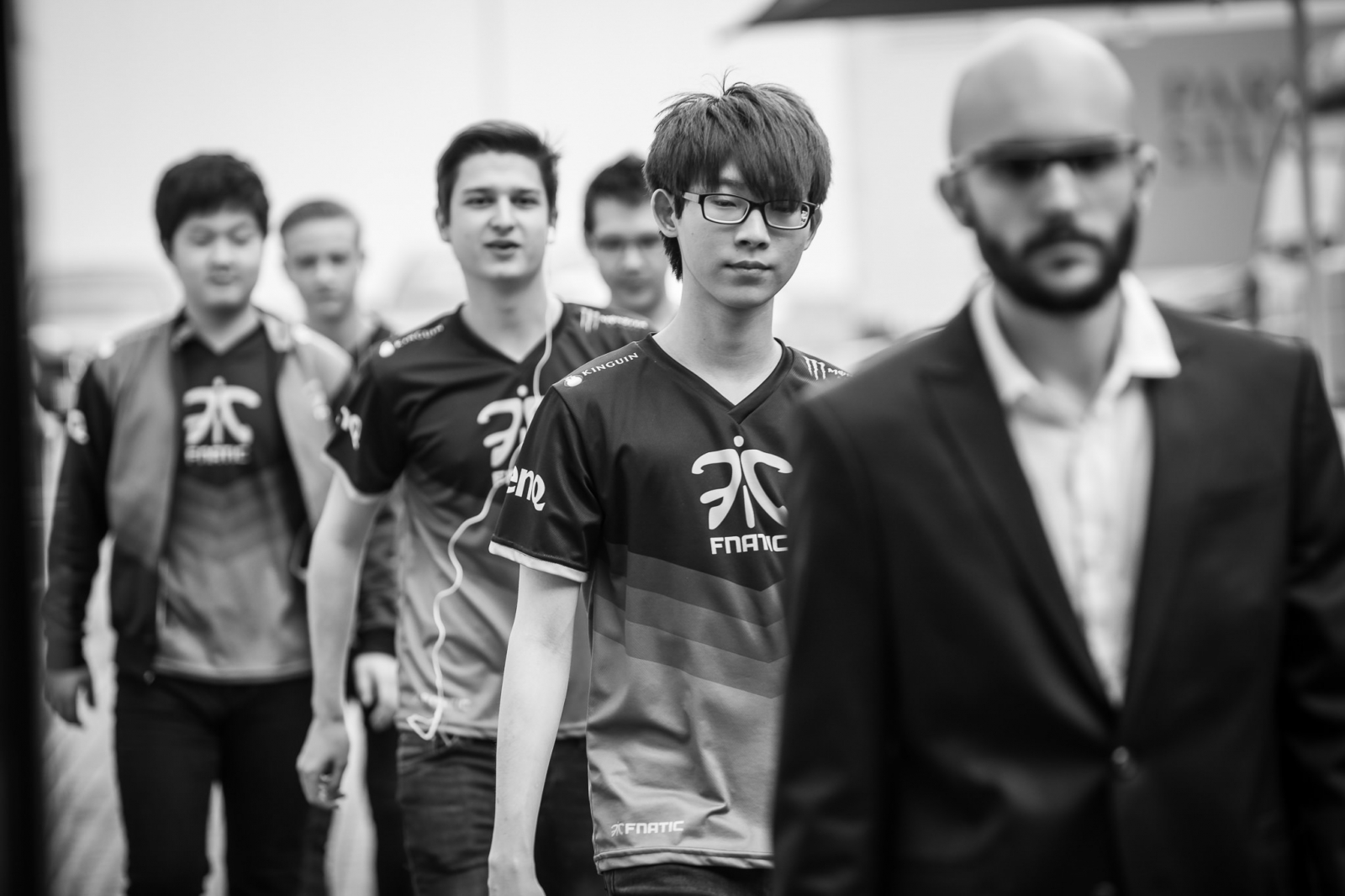 Group Dynamic
Fnatic would be among the favorites in most groups. However, this particular group has teams that prey on their weakness: the early game. KAKAO is the best jungler at Worlds, and the most aggressive. His plays in the early game set the tone for IG and he will most likely dominate Reignover's more predictable map movements.
If it was only that, then maybe Fnatic wouldn't be in as rough a spot, but ahq also preys on the kind of game Fnatic likes to play. ahq likes to fight in the mid game. Fnatic usually starts slow, but their vision and map control take over the game. However, ahq doesn't care about opposing team's vision, and will fight anyway. ahq isn't a particularly strong early-game team, but Fnatic is particularly weak, and if ahq gets an early lead, then ahq's mid-game fights will be extremely hard to overcome -- ahq's largest strength is their team-fighting.
Cloud9 simply looks outmatched at every turn. Their biggest strengths are their mid laner, shotcalling, and ADC. However, they are in a group with elite mid laners (Febiven, RooKie, and Westdoor) and with comparable shotcalling in Yellowstar. In addition, Cloud9 is relatively weak in terms of top lane and support, which matches up poorly against Zzitai (IG), Ziv (ahq), and Huni (FNC) as well as Yellowstar (FNC). At other positions they are at best even.
The group will largely be determined by Fnatic's ability to shore up their early game. If they can keep KAKAO from running rampant on them, their superior team synergy and map control will take over the game. Similarly, if they can go at least even with ahq, their vision control will enable them to get the edge in engagements around objectives, and they'll be able to control ahq's more chaotic style.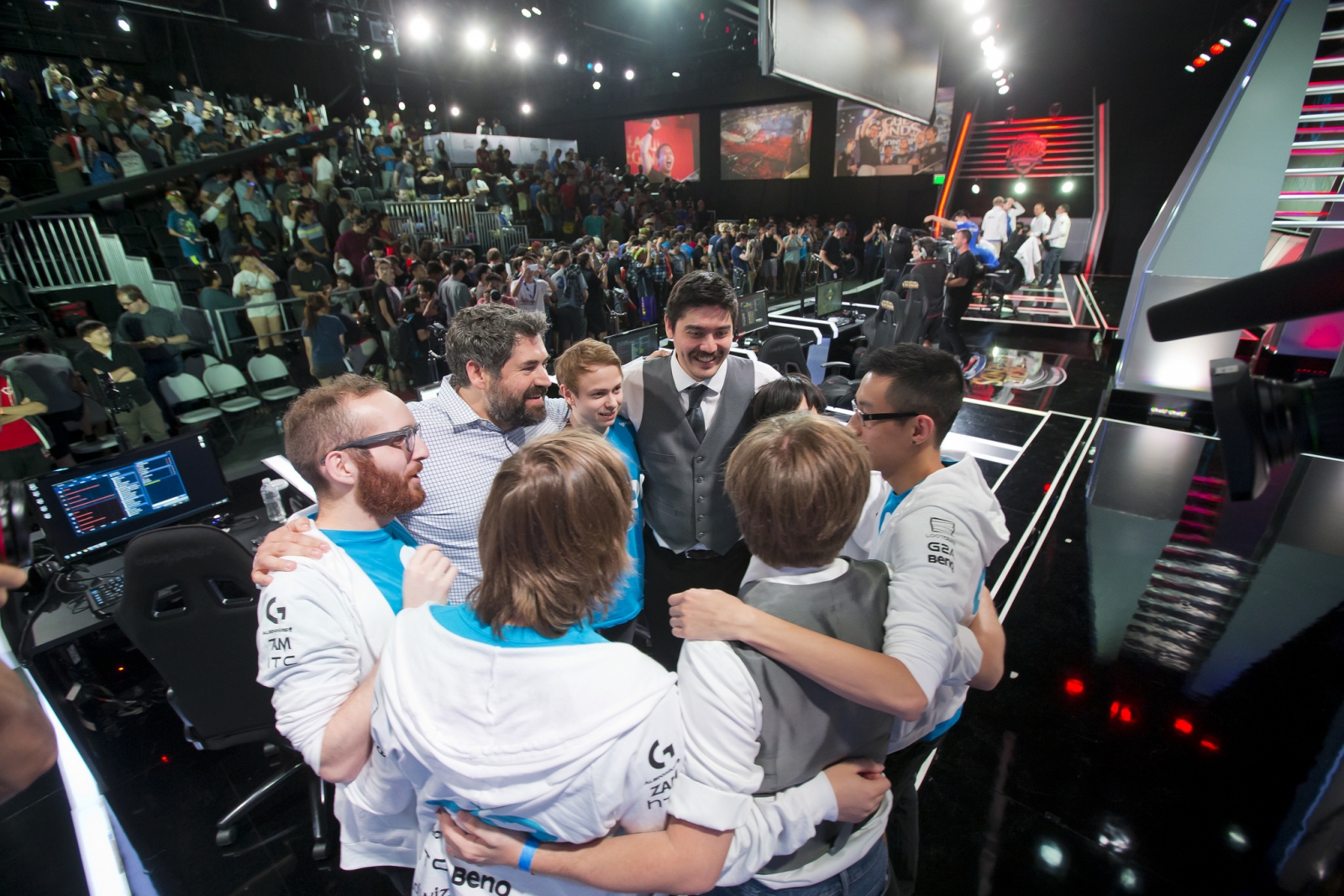 Playstyles
There are two contrasting styles in this group. ahq and Invictus will play extremely aggressively in the mid game (and really ALL game for IG…). Simultaneously, Cloud9 and Fnatic will try to control ahq and IG throughout the mid game and build advantages through map control and shotcalling. Yellowstar and Hai represent two of the best shotcallers in the entire tournament, and their vision for the game has single-handedly won games for their respective teams.
IG and ahq don't really look to foil other team's gameplans; instead, they look to execute their own. Fnatic often can come up with structured, streamlined gameplans, their strongest being mid-game-spiking objective-controlling team compositions, but Cloud9 doesn't have a particularly strong style that they can use to dominate the group. Therefore most of the matches will consist of Fnatic and Cloud9 playing reactively -- not the best way to win.
In order for Fnatic and Cloud9 to succeed, they'll have to try to dictate the tempo of their games against Invictus and ahq and put them on the back foot.
Key Players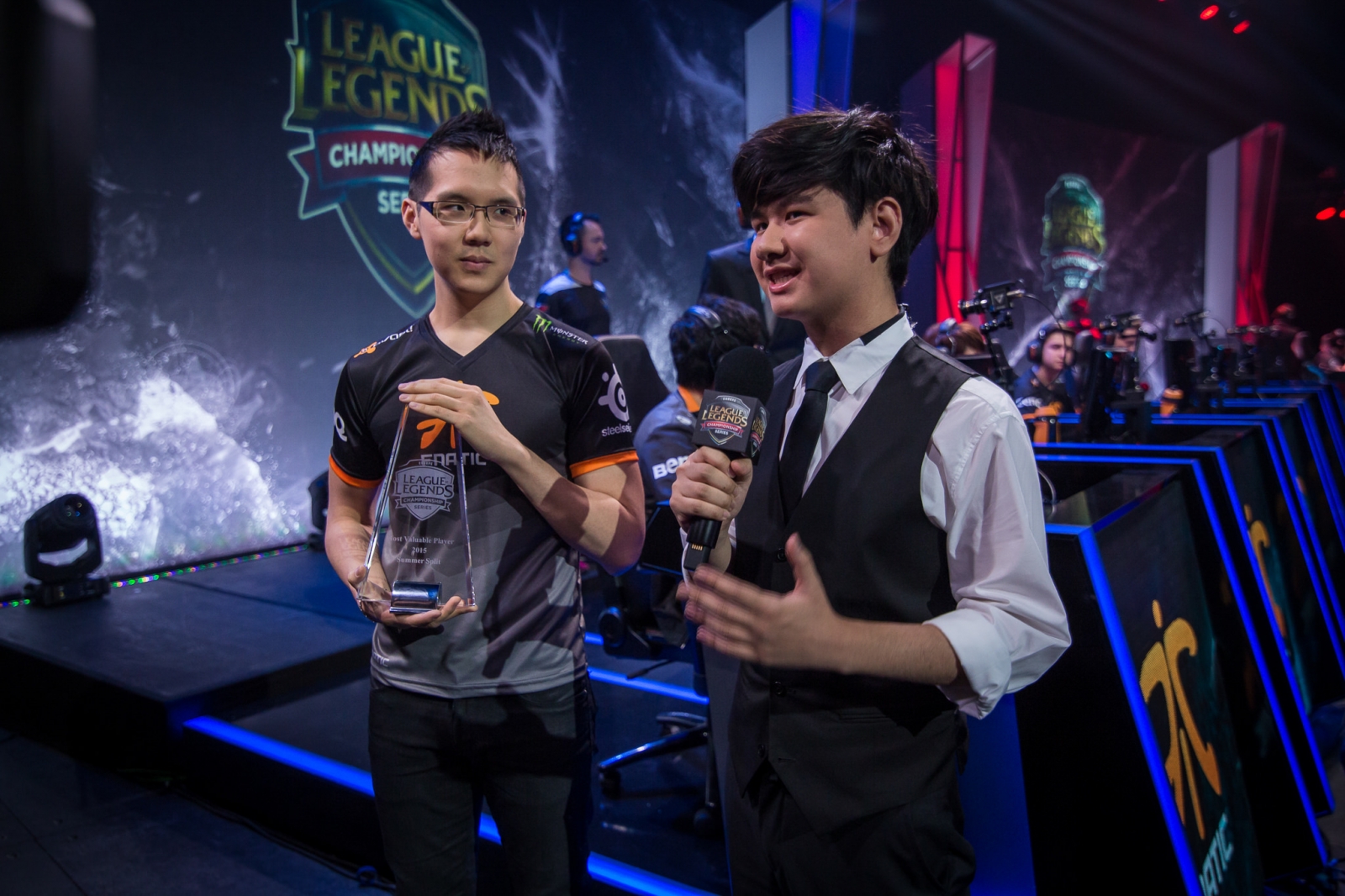 Yellowstar
Fnatic's gameplan rests on Yellowstar's shoulders. He is the team's in-game, and out-of-game, leader and captain. His vision for the game, and the subsequent plays he leverages, is one of the main reasons why Fnatic's so hot. He will be instrumental in Fnatic getting ahead of their opponents in the mid game, and trying to shore up their early game weaknesses.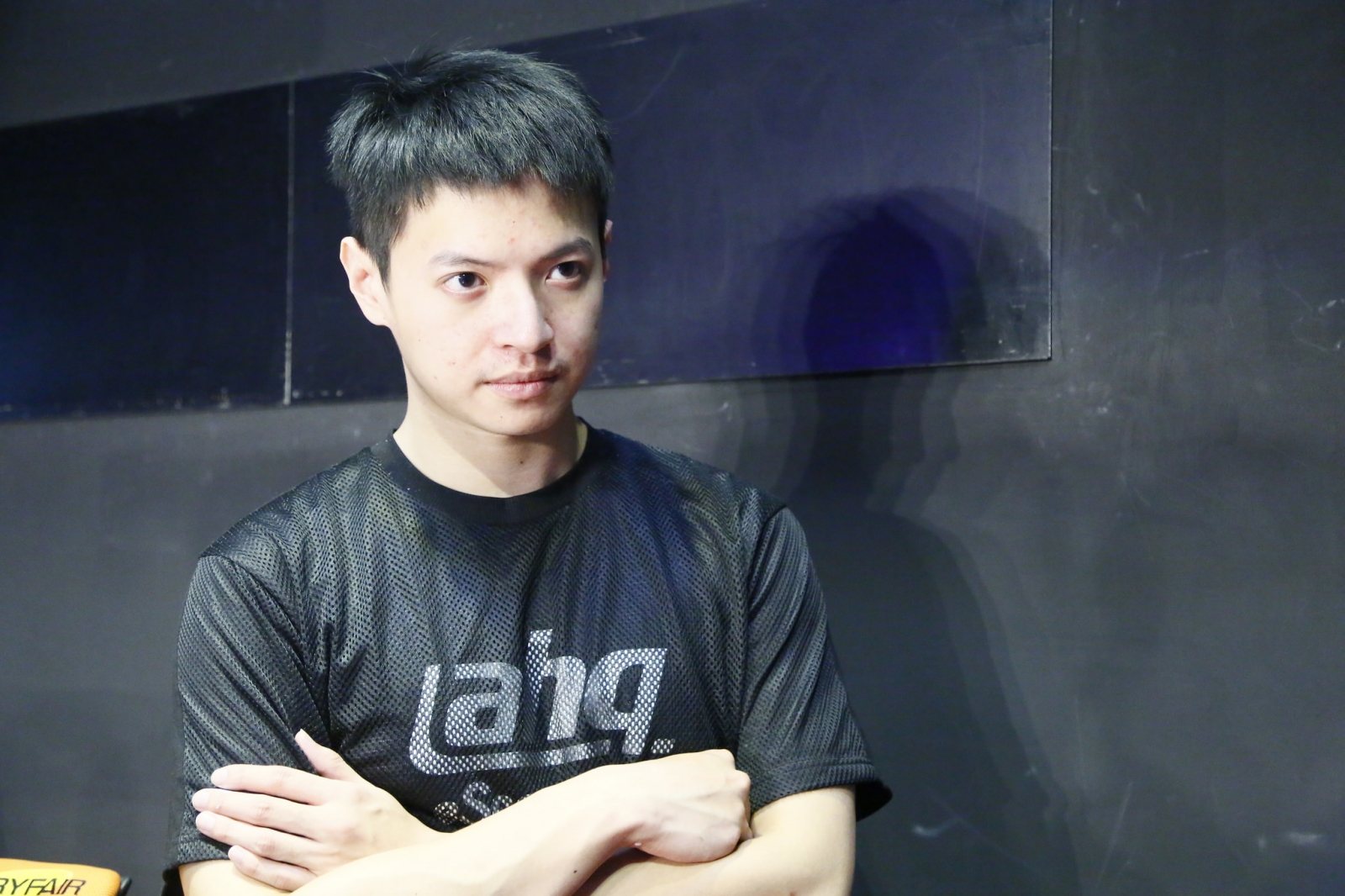 Westdoor
For a time, ahq lived and died with Westdoor. That's less true now that the team has transformed to a different style, but Westdoor still plays a pivotal role in the team. ahq is set up to let him go crazy in enemy backlines in the mid game. His early game is often weak (partially because of his champion pool), but that all changes when his team opens the map. ahq will succeed if Westdoor plays to his potential.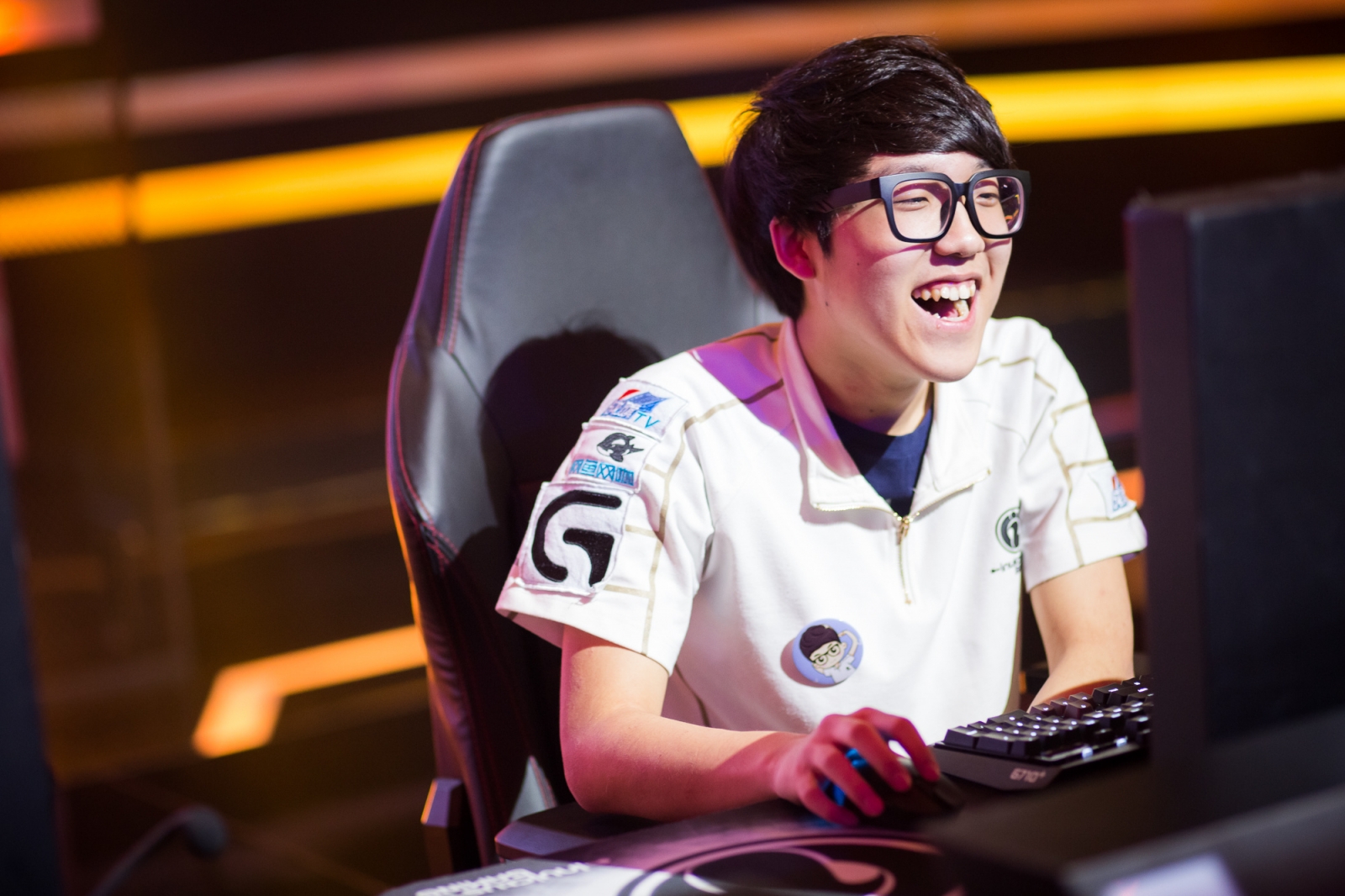 KAKAO
KAKAO sets the tempo for Invictus Gaming, and it is absolutely pivotal to their success that he has a good start -- the team only goes so far as he can carry them. His synergy with RooKie is what drives the team out of the early game, developing such an advantage that other teams crumble under the weight. That said, KAKAO needs to focus on how to compensate for his average bot lane, and also in continuing to develop synergy with Zzitai, who will at times be out matched both in this group and in the tournament overall.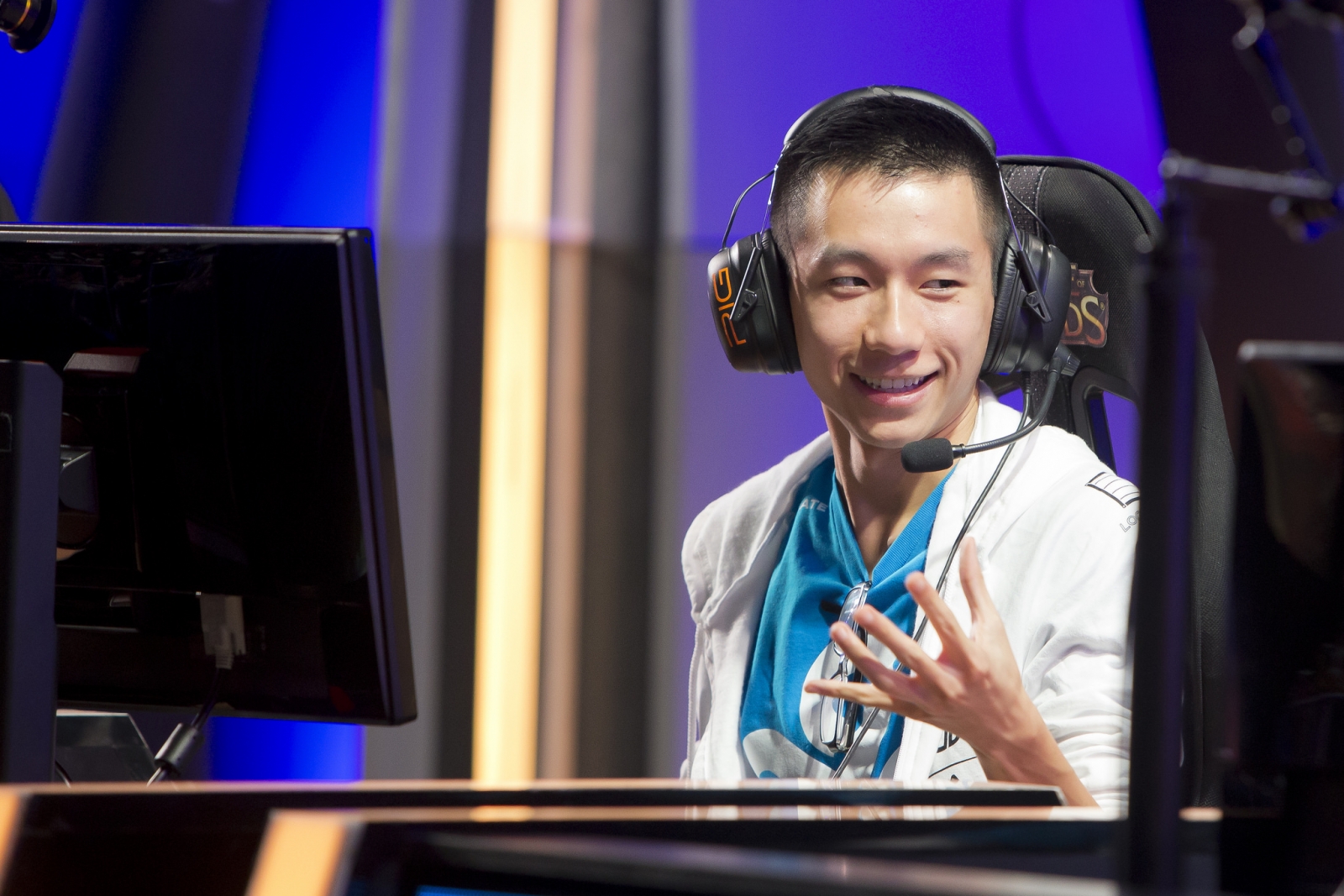 Hai
It should go without saying, but Hai is the spirit of Cloud9. Without him, the team floundered, and with him, they made an improbable run to Worlds. Like Yellowstar, his primary strength is his shotcalling -- Cloud9 depends on him to make the mid game calls and control the pace of the game. Of course, Hai's weakness is his individual mechanical skill. Thankfully this is minimized now that he's a jungler instead of a mid laner. In this Worlds in particular, the jungle pool is relatively weak apart from Clearlove and KAKAO. If Hai can play at his peak, he can take Cloud9 to new heights, and he'll need to if they hope to advance from the group.
Wildcards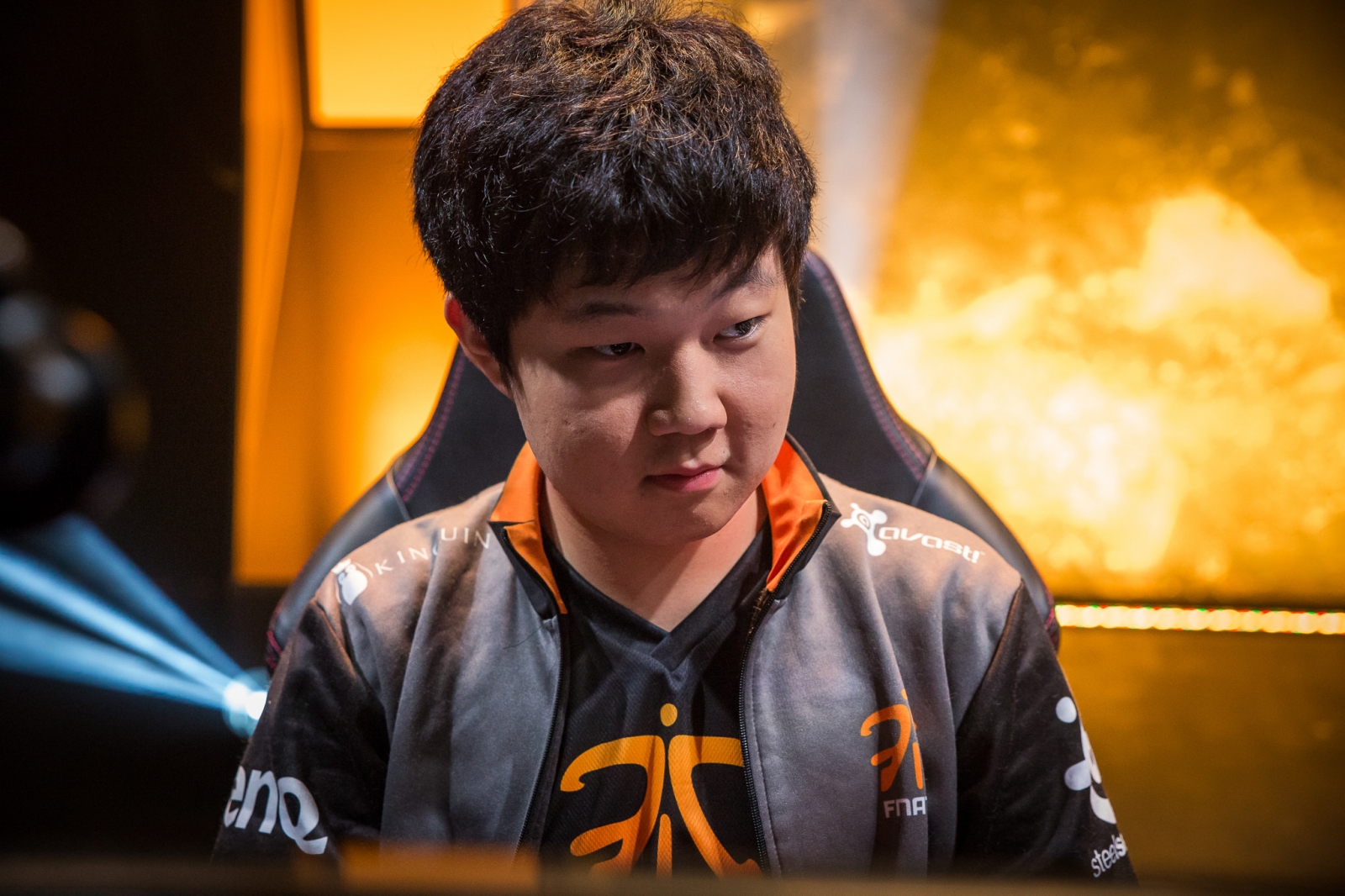 Huni
Until recently, Huni wouldn't have gone into this category. At the top of his game, he's an unstoppable God of Death that wins 1v2s versus his lane opponent and enemy jungler. But lately Huni has been inconsistent and sometimes outclassed. Against SoaZ in the EU LCS Finals, he underperformed, and the team had to rely on other carry sources to get through. If Huni plays in peak form, Fnatic will get out of the group. But otherwise, they will find themselves knocked out in the Group Stage for the second straight year.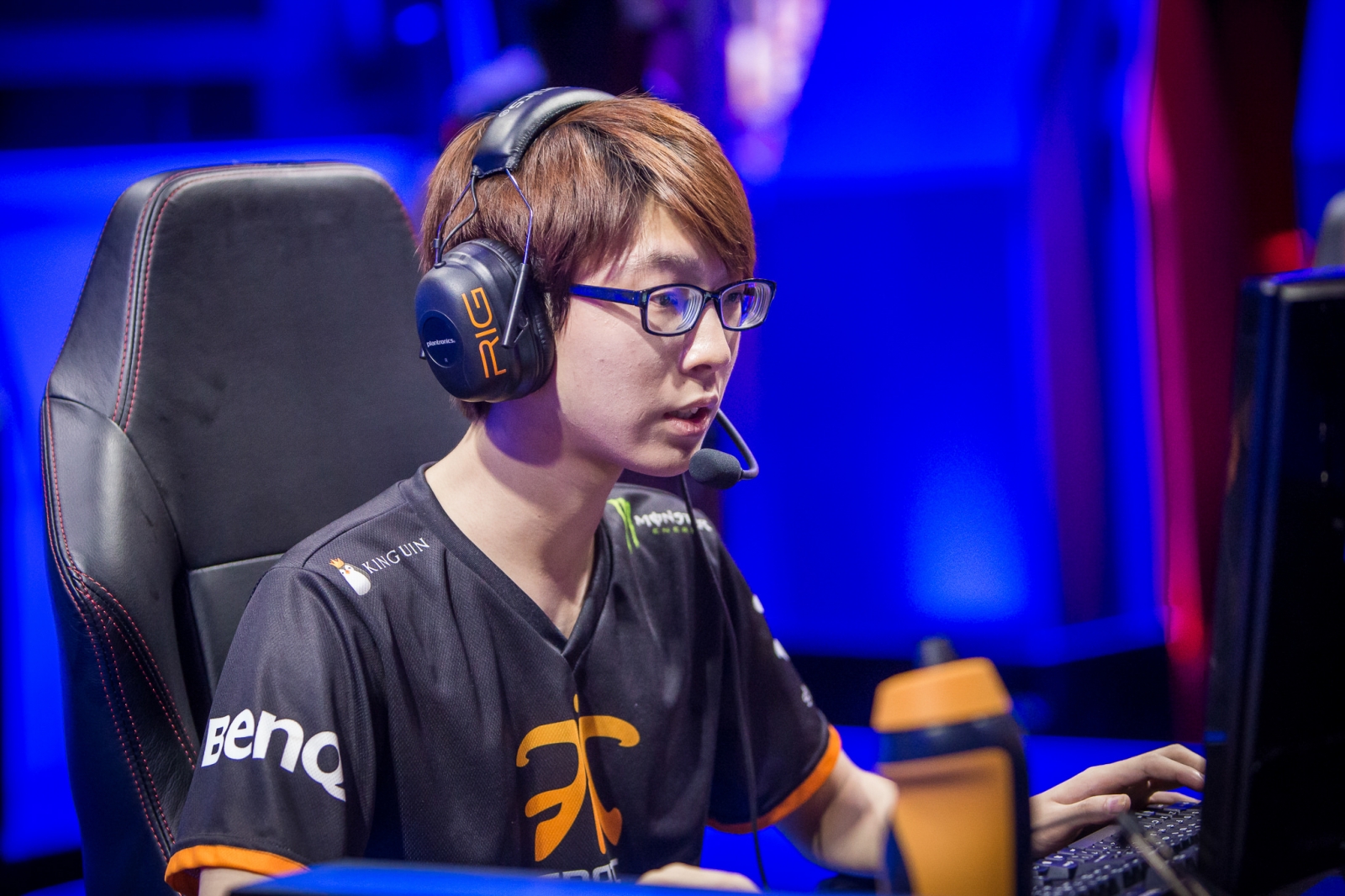 Reignover
Reignover's early-game success has been a huge part of Fnatic's success. Unfortunately Reignover finds himself a bit outmatched in this group. KAKAO has been known to make other junglers' lives a living hell, and even players like Mountain and Hai have shown themselves to be at least equal to Reignover. He will need to show more imaginative jungle pathing and different early-game prioritization in order to have a great impact.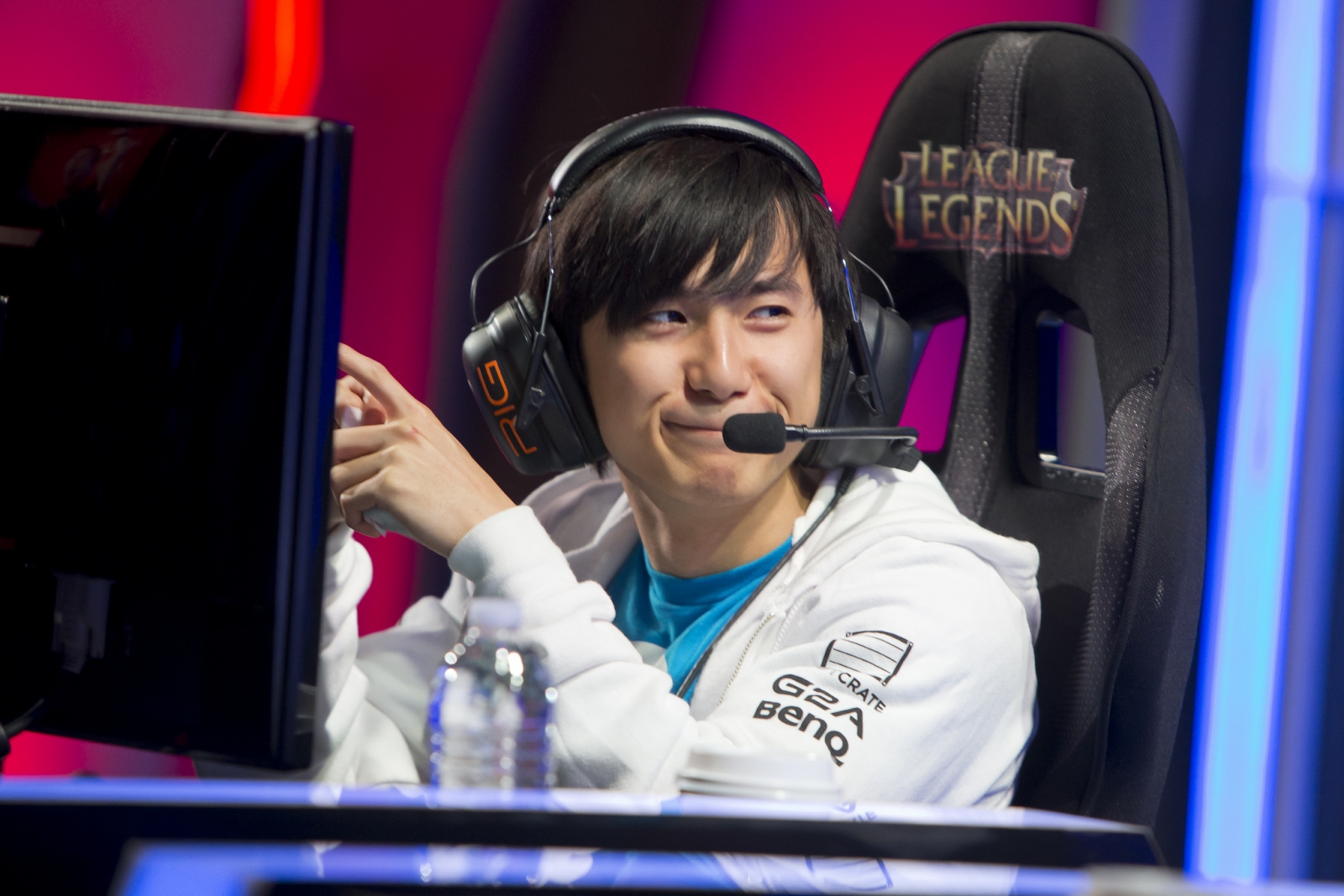 Balls
There was a time when Balls looked to be the strongest top laner in North America, one of the strongest internationally, and a huge part of Cloud9's success. Those days appear to be behind us. Balls has been a liability lately, and even his once-untouchable Rumble has looked suspect. Balls will need to seriously step up for Cloud9 to have any chance of getting out of groups.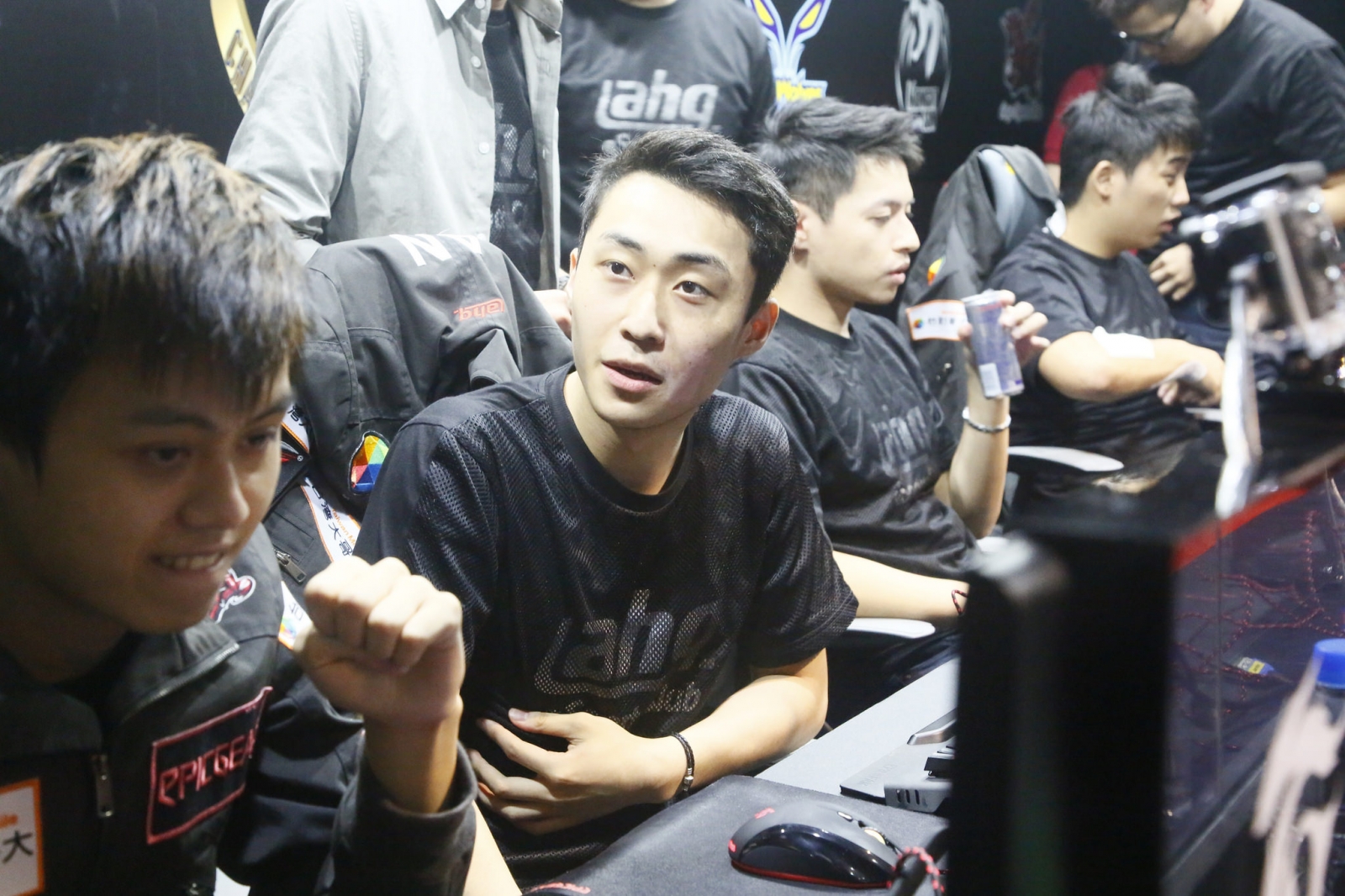 AN
ahq's incredible rise to domestic dominance started in the LMS 2015 Spring Playoffs, where he was absolutely dominant. During the Playoffs gauntlet, he racked up four quadrakills and a pentakill, cleaning up teamfights and playing with impeccable positioning on the back of his tank line. Since then AN has played well, but hasn't been nearly as strong as his prior peak. If he can continue to unload DPS in teamfights, and be the cleanup carry his team needs, he will be able to see them through to the Quarters relatively easily.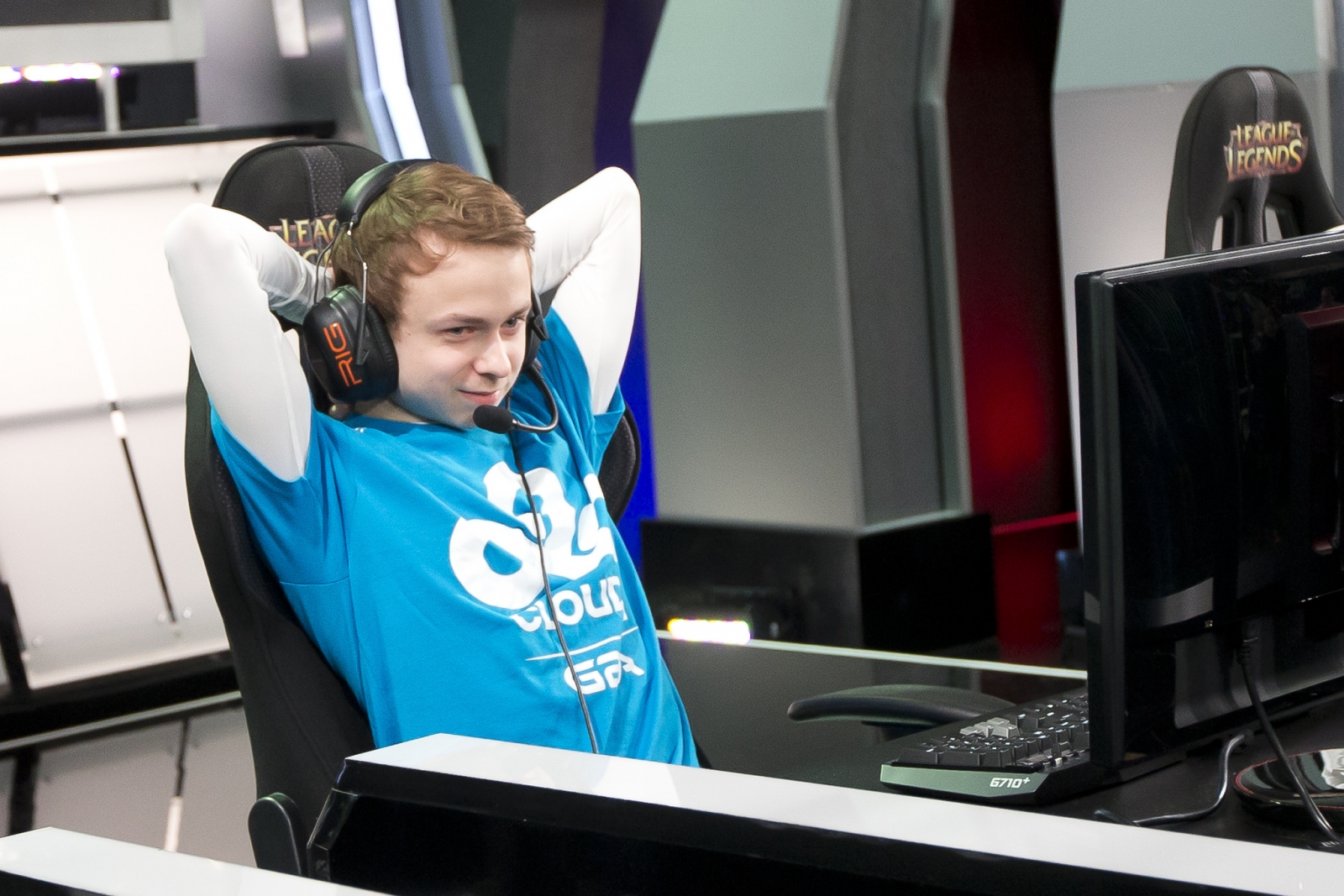 Incarnati0n
If Cloud9 gets out of this group, Incarnati0n will be a huge reason why. He was hyped as one of the best European Solo Queue mid laners ever to play the game when he came to North America, and many expected his Solo Queue success would manifest immediately in the NA LCS. But it wasn't until Hai rejoined the squad that Incarnati0n came to life. There are some very strong mid laners in this group: RooKie, Febiven, and Westdoor. If Incarnati0n can prove he deserves to be mentioned in the same breath as those three, then maybe Cloud9 has a chance of advancing to Quarters.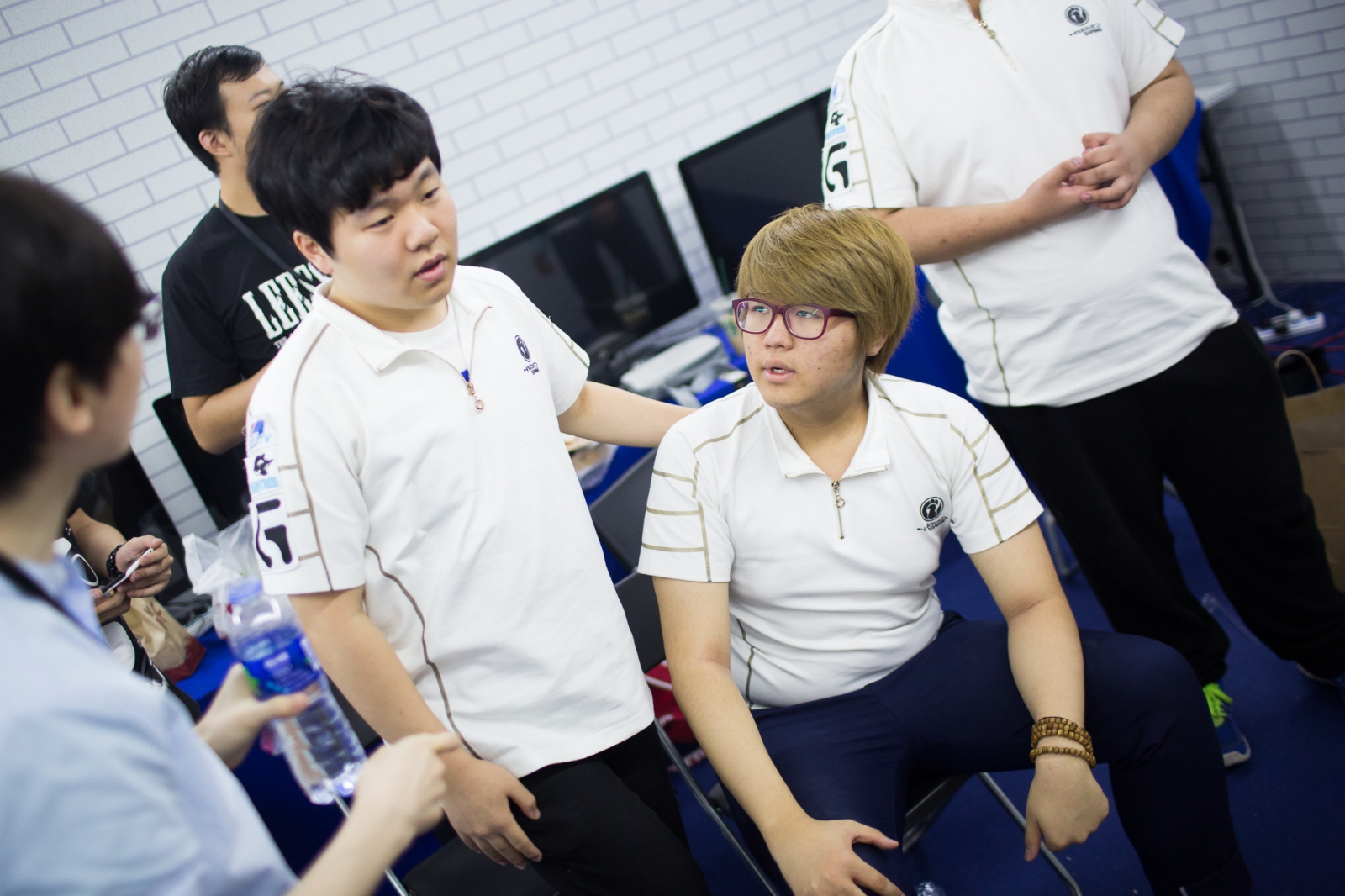 Every IG Player
Really when we get down to it, every IG player is a wildcard. They can be on their game and be the best team at the tournament. And there are times when they look among the worst in the LPL. We really don't know which team we'll see until the tournament begins.
Prediction Time
This is a very hard group to predict. On paper, this looks like a three horse race for first. Invictus, Fnatic, and ahq could all conceivably win this group depending on which team is in form and how the group plays out. But I think Invictus Gaming has the inside track.
On a good day, Invictus Gaming is the strongest team in the group, and it's not even close. On an off day, they could fail to advance to Quarters. Because of this, it makes IG extremely hard to predict. I'm going to hedge, and say they'll have a decent performance -- which means they'll advance regardless of opposition.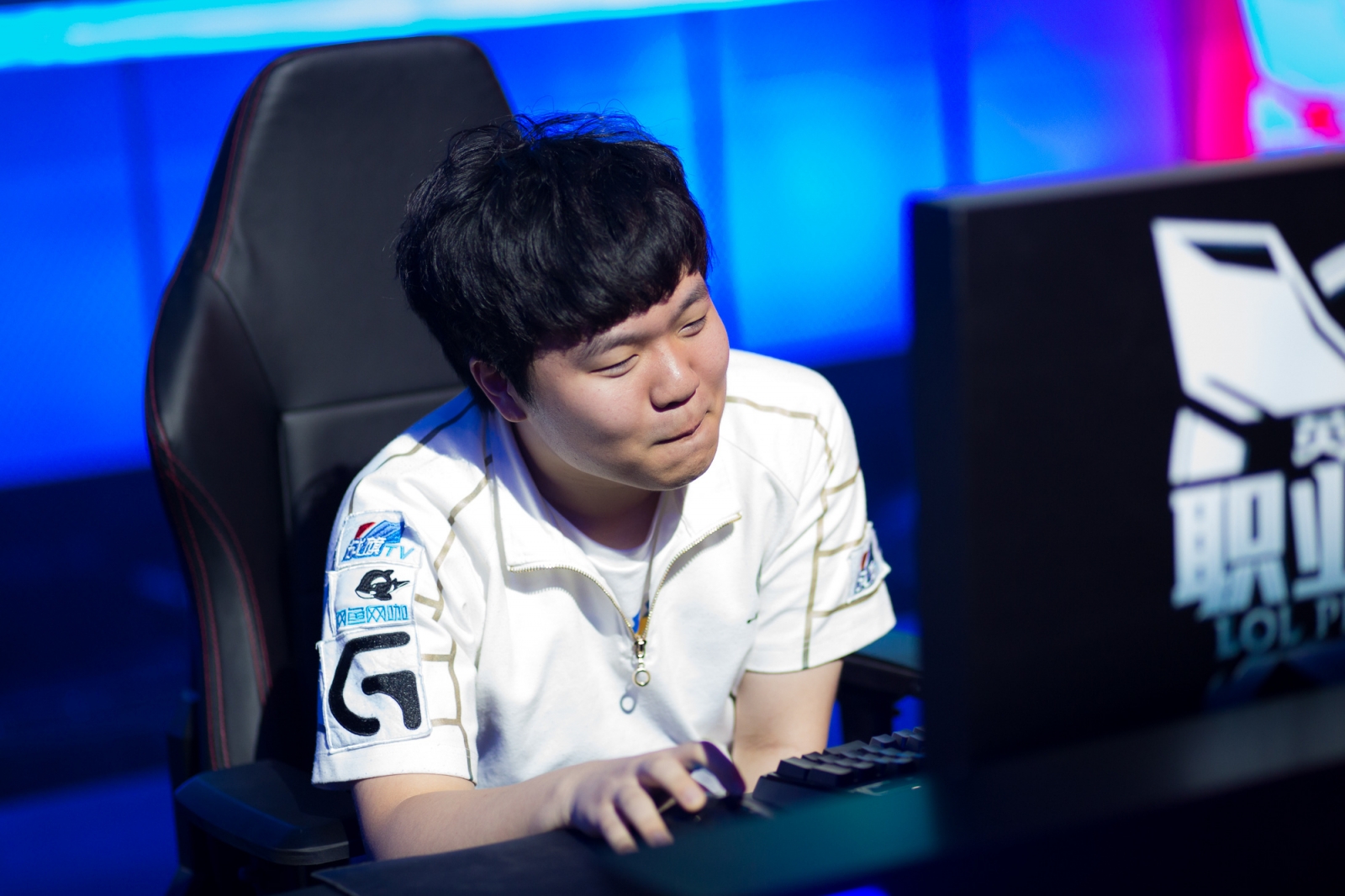 Next, we get to Cloud9. I want to see Cloud9 do well -- I really do. To have a chance, Balls needs to step up and play better than he ever has, Hai has to be as good mechanically as he is intellectually, and Sneaky and Incarnati0n have to be the playmaking Gods that they've shown before. Then, and only then, will C9 have a legit chance of making it out of this group. But I just don't see it right now.
It comes down to ahq and Fnatic. In theory, ahq matches up well vs. Fnatic. Fnatic will get behind in the early game (as they usually do), and unlike in the EU LCS, ahq will not give up the lead as they try to constantly teamfight to keep Fnatic down. This playstyle is extremely predictable, but I don't know if Fnatic has the tools to combat it. If Deilor and Yellowstar come up with a gameplan to either stay even (or get ahead!) in the early game, or to control ahq's aggressive tendencies in the mid game, they can go 1-1 or 2-0 against ahq.
But I don't see that happening. Fnatic and ahq are my two favorite teams in the world right now -- and one of them is going home early.
1. Invictus Gaming
2. ahq e-Sports Club
3. Fnatic
4. Cloud9
You can also check out our other Worlds breakdown of Group A, Group C, and Group D.
Originally posted on lolesports.com by Frank "Riot Mirhi" Fields