It will be a weekend full of eSports action as one of the biggest year-end eSports event, the TNC eSports Cup 2015: The Grand Finale happens this coming Saturday and Sunday - November 28 and 29,2015
Eight of the country's top teams qualifying the monthly TNC eSports Cup events will meet and face each other at a venue like no other and once the home to the prestigious Philippine Basketball Association (PBA): Cuneta Astrodome, Pasay City!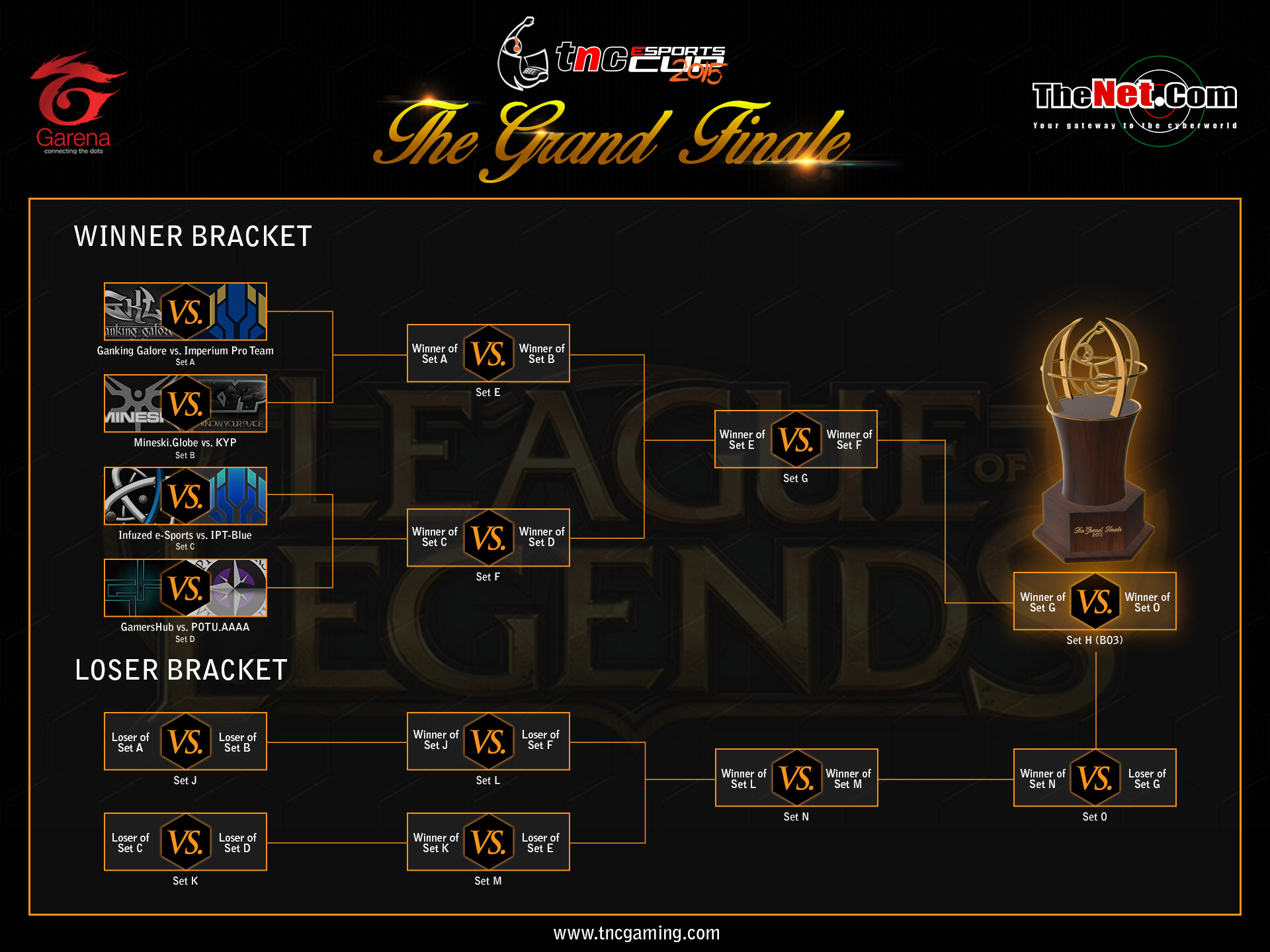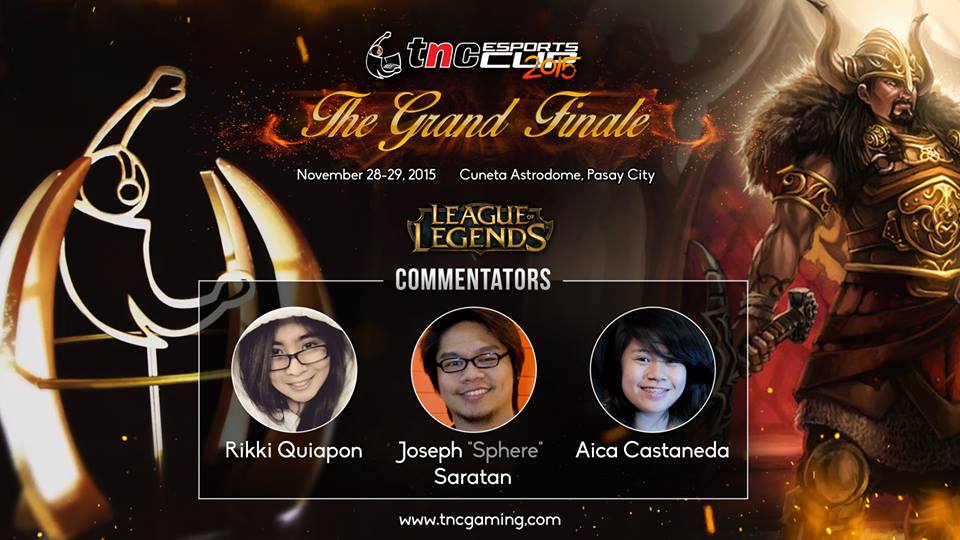 While being treated to matches of epic proportions courtesy of our pro teams Ganking Galore, Imperium Pro Team, Imperium Pro Team Blue, Mneski.Globe, KYP, Infuzed eSports, GamerHub and POTU.AAAA which would also be shoutcasted by Aica Castaneda, Joseph "GG Sphere" Saratan and Rikki "GG Riku" Quiapon. ticket holders will also be receiving the following freebies as part of the PHP 150 (per day) ticket:

DAY 1 TICKET HOLDERS
will receive the limited edition Viking Tryndamere skin
DAY 2 TICKET HOLDERS
will receive the limited edition Professor Ryze skin

Plus more more merchandise and gaming gears to be raffled out throughout the day! So what are you waiting for? CLICK HERE to find out where you can purchase your tickets for this momentous eSports event!
For more info, you can visit or send a message to the TNC e-Sports official Facebook page
*Free in-game items will be given only on the day of the event (Nov 28 & 29)